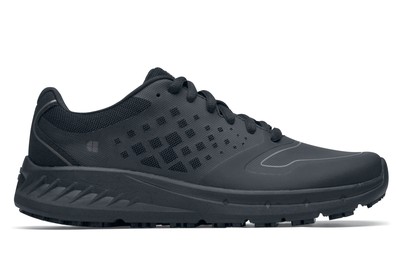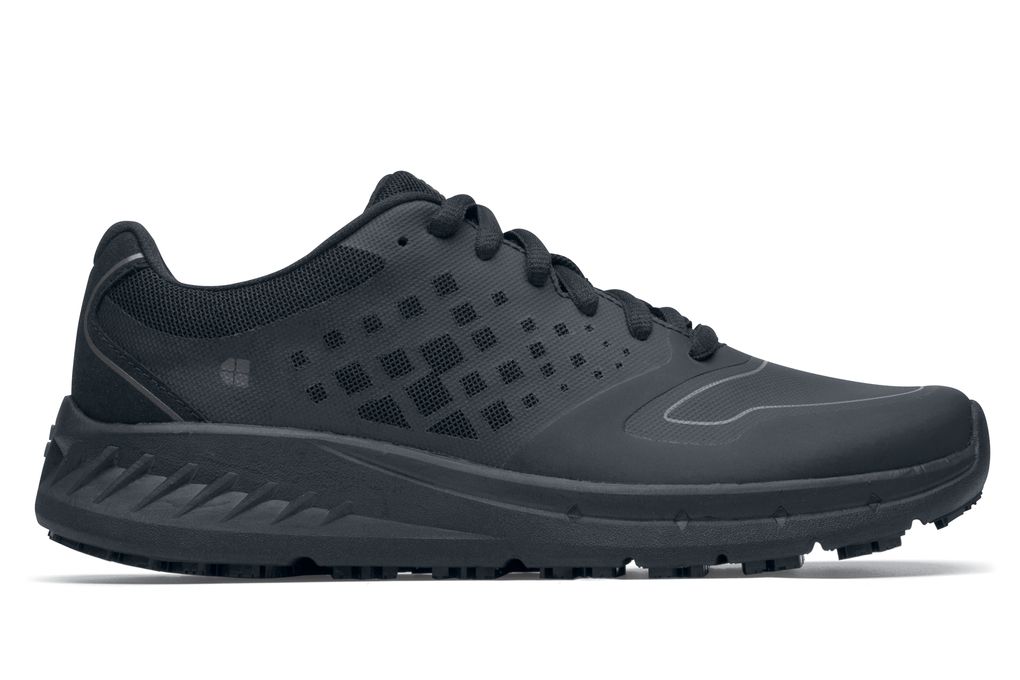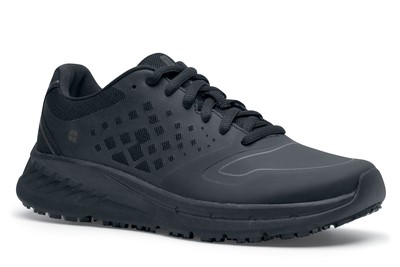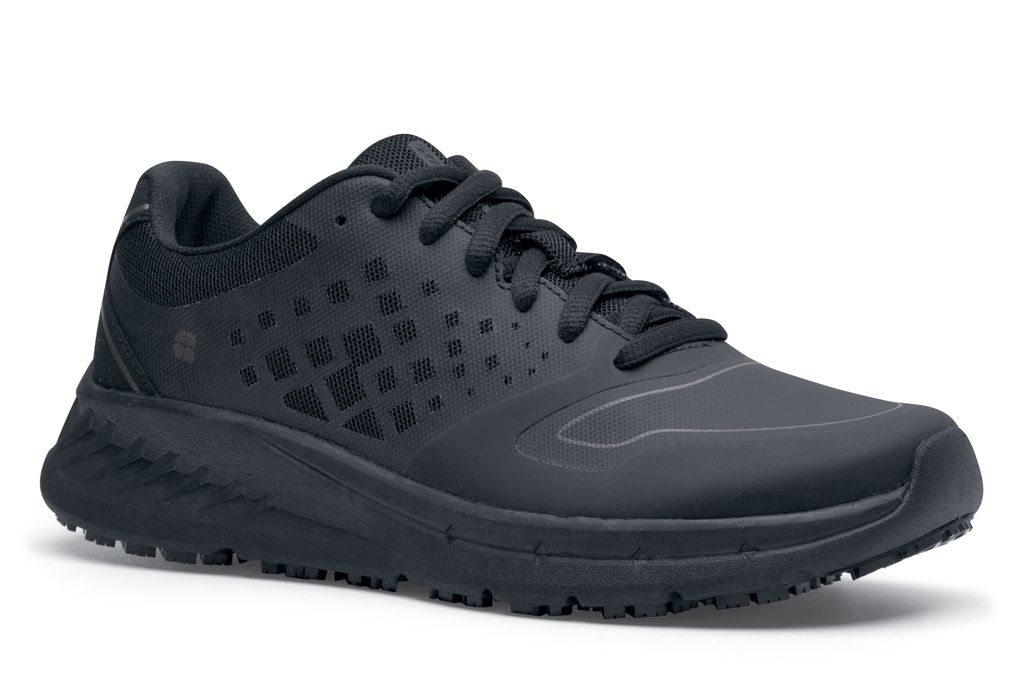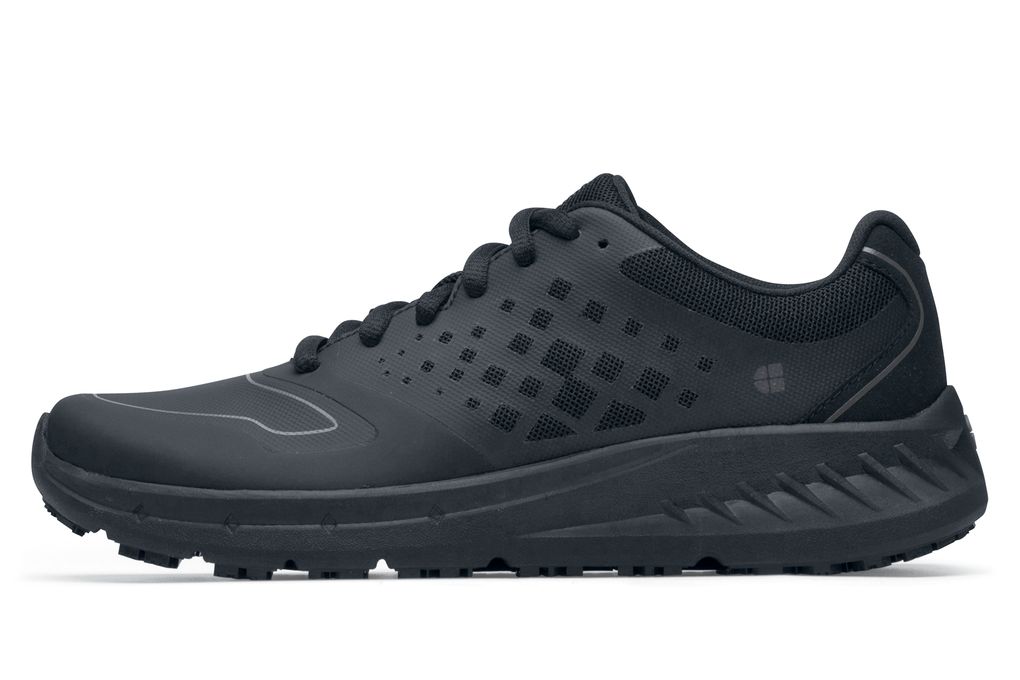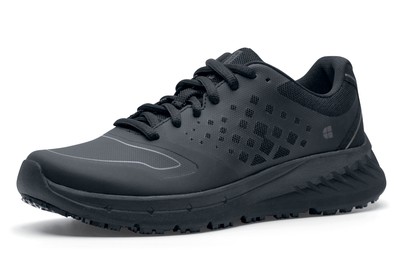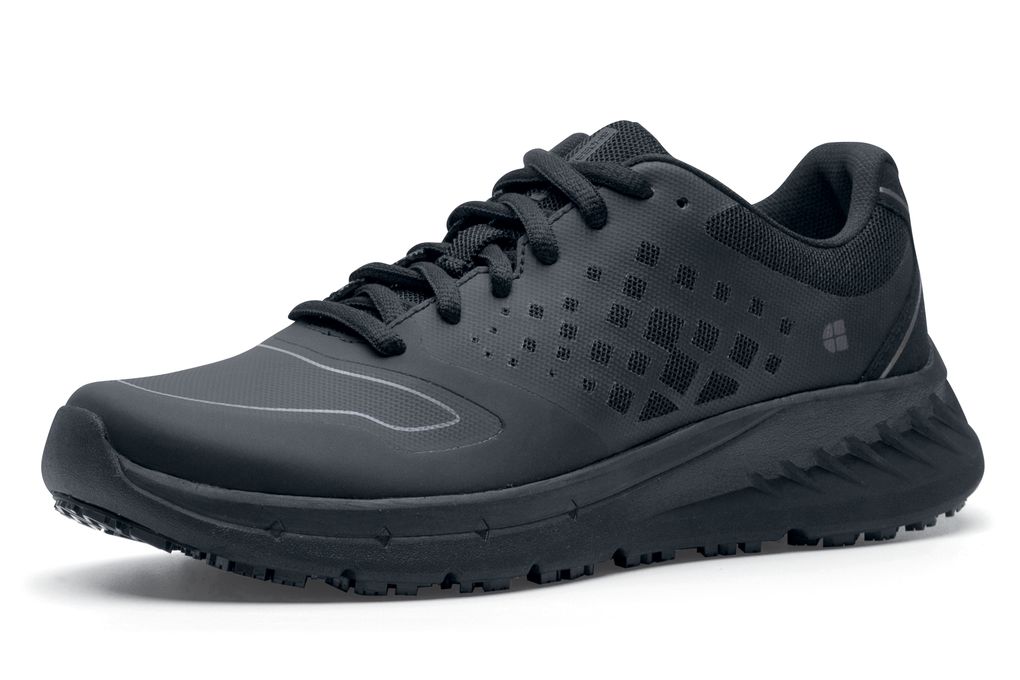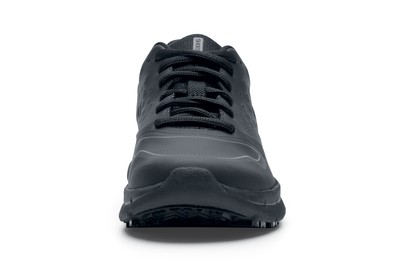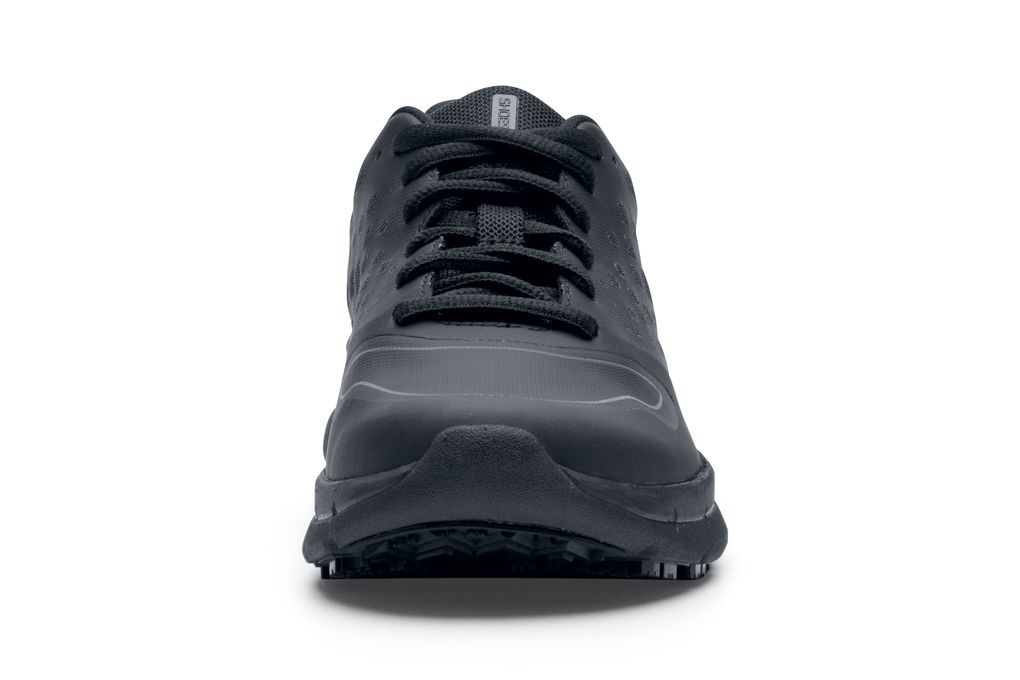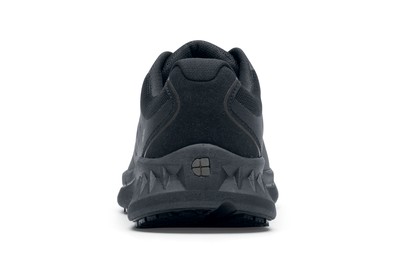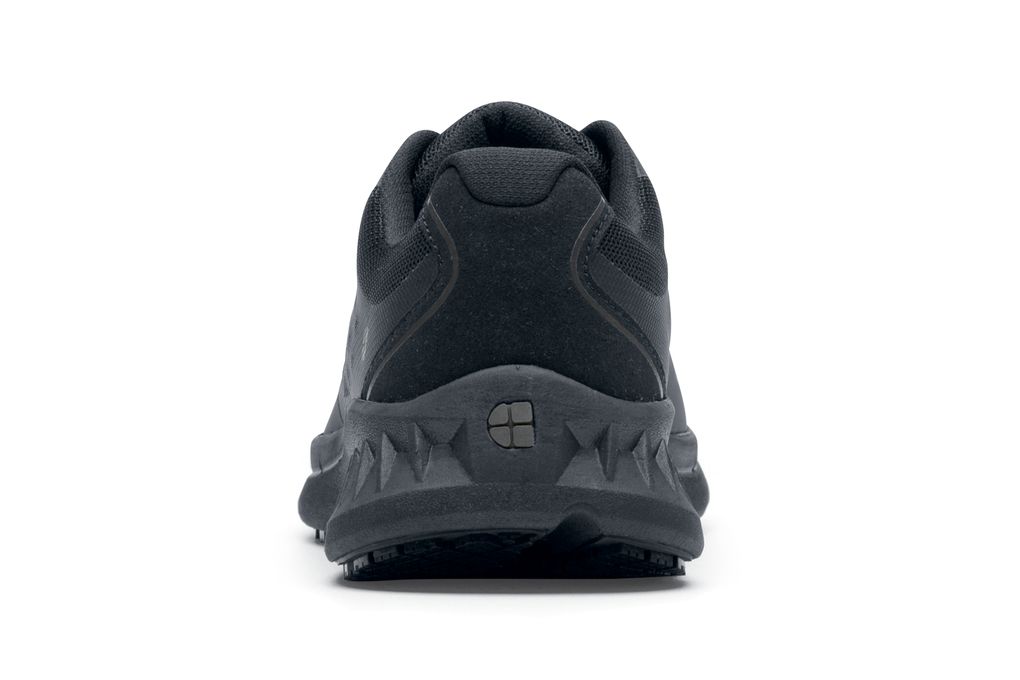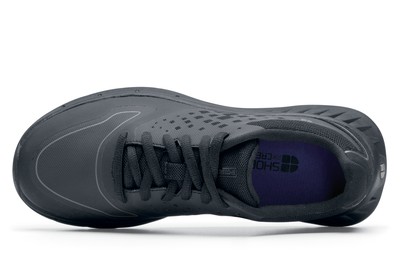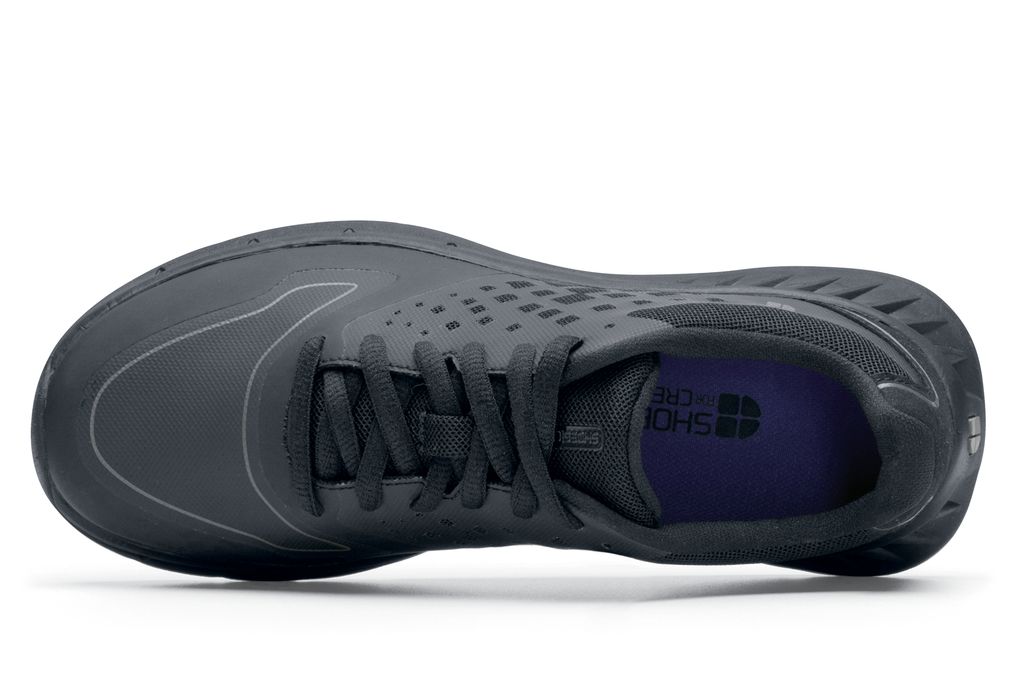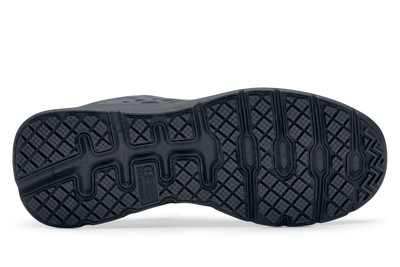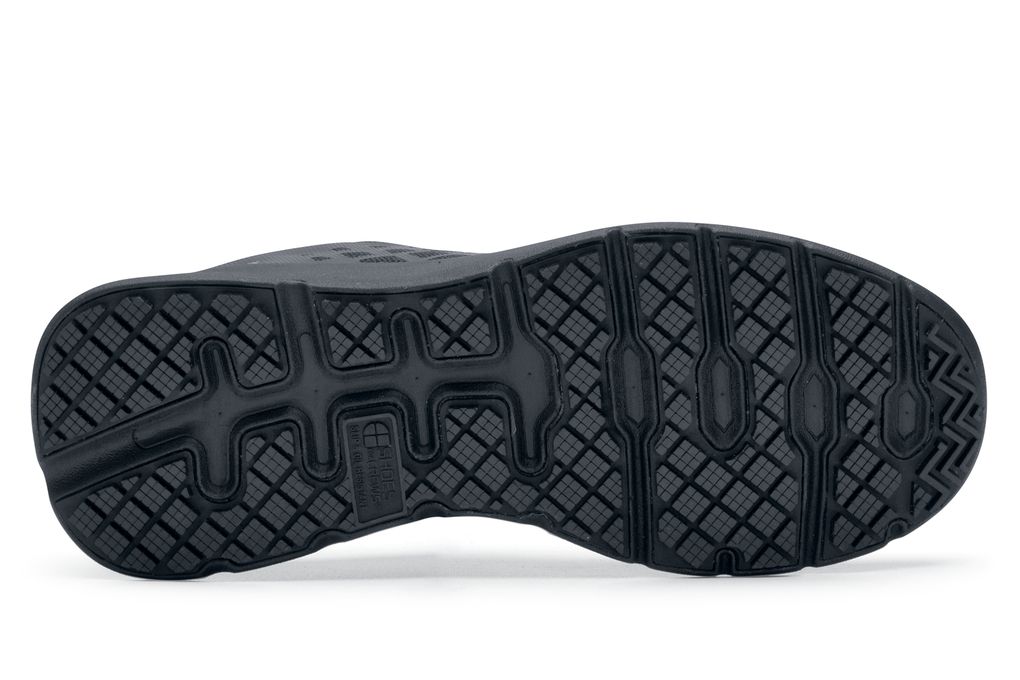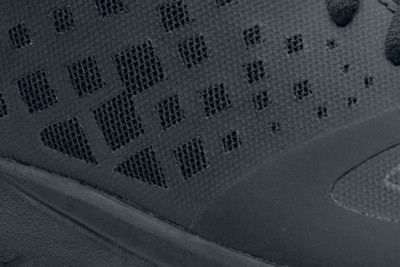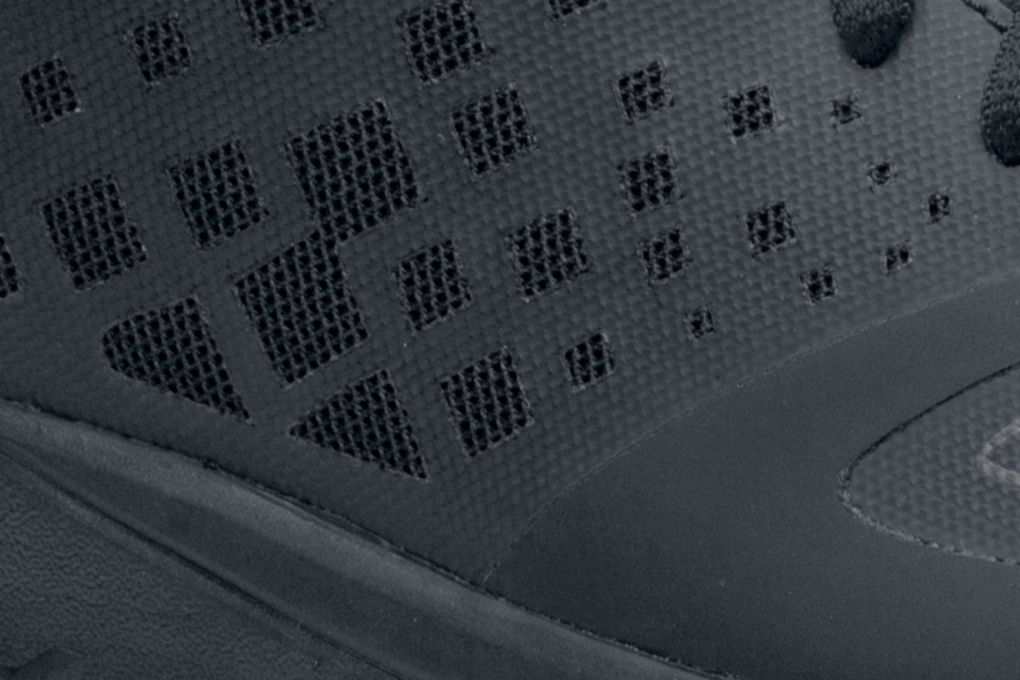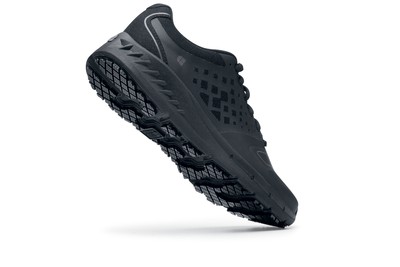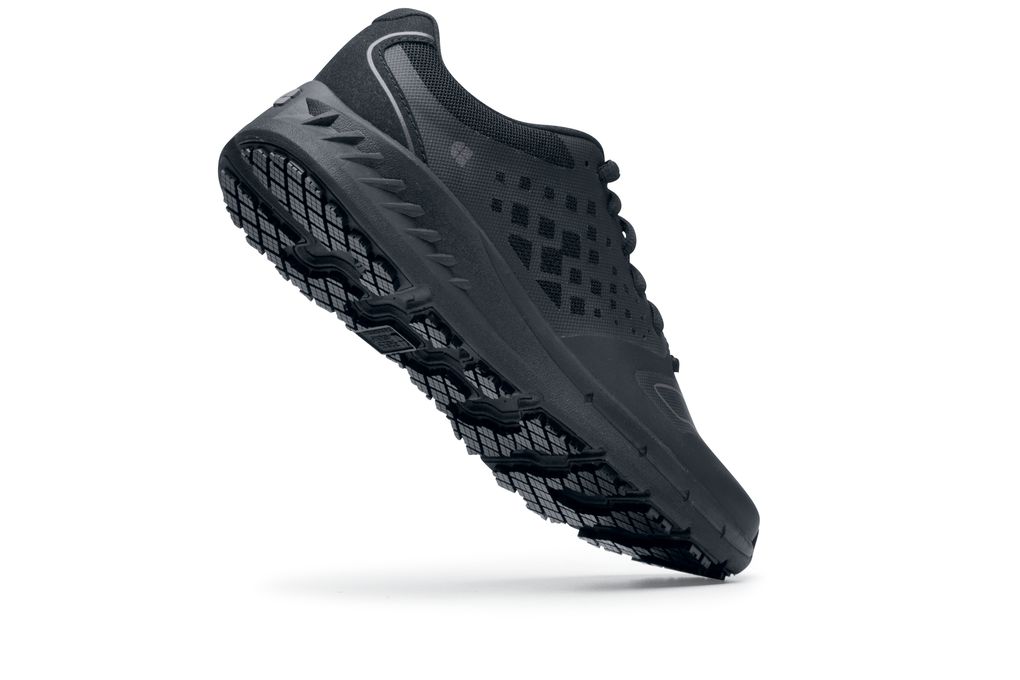 Flair
Women's Black, Style #26410
Also Available
Sometimes it feels like you're running a marathon, between stations and the kitchen. Grab the Flair for an extra cushioned feel on a lightweight bottom with slip-resistant Flex Tread.
Slip Resistant
Superior SFC slip-resistant outsole.
Water-resistant
Treated to repel liquids from the surface.
Extra Cushioning
New insole technology and cushion construction that provides greater comfort.
Natural Fit
A default fit for most sizes of feet.
Lightweight
Lightweight foam compound that makes each step easier.
SpillGuard
A protective membrane lining that wards off hot liquids.
TripGuard
Decreased trip hazard zone to allow fluid movement between slippery environments.
Flex Tread
Groove pattern on the outsole that provides comfort by mimicking the foot's natural movement.
Other Features
Removable cushioned insole
Weight (per shoe): 8.2 oz.
Slip resistant
Seamless, easy to clean one-piece construction
Super lightweight synthetic mesh with SpillGuard
Exoskeleton construction for extra comfort, support
I like these shoes ok.. i switched from Pearl to the flair. These look better but the Pearl we're more comfy. I'm not quite flat footed, but arch support usually hurts my feet. These have moderate support. I had to return the size 8.5 for an 8. So I would order down a size.
sarrah Debusk December 5, 2017
The shoe reviews I had read stated they run large. That is accurate, but only by about a half size. They are very comfortable and work well for my job at a restaurant.
Marjorie Hajek November 6, 2017
Third shoe I've tried and so far so good. They look extremely cheap even though they cost more than the other two shoes I've tried. Like a thin rubber but they don't hurt and the slip resistance is great.
Victoria SWAN Deli/Bakery Manager October 25, 2017
Working 10+ hour days sometimes is tough when standing the entire time. I have always been a fan of these brand of shoes and wanted something that looked more along the lines of tennis shoes. This particular shoes for crews fit the bill…Offer great support and comfort on long days, and looks like I'm wearing cute tennis shoes. The only downside is that they are on the larger side from what I'm used to with this company. I could've probably returned and got a half a size smaller but I was nervous that they would be too tight so I am stuck with these and I have lots of movement in the front of my shoe. Overall I would recommend these particular shoes to friends due to how light weight they are and how great they are at resisting falls.
Stephanie Schaefer September 10, 2017
I have a hard time finding shoes to fit well. These shoes have to be the most comfortable shoes I have ever worn. I have worn them often for long days, (12 - 14 hours) and when the day is done my feet/shoes feel as good as when I put them on that morning. I ordered my true size (8 wide) and these fit so well. I will be ordering another pair just to have a 2nd one on hand. I can't imagine finding a different style that I will be as happy with as these. Granted they don't look good with a skirt or capri's really, but I so prefer comfort and dress accordingly. I have already had 2 co-workers choose these shoes, based on my recommendation, and have been pleased with their choice too.
Sheila Greenwood Marketing Director September 4, 2017