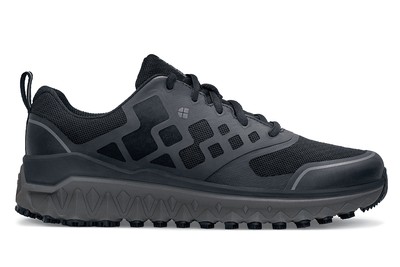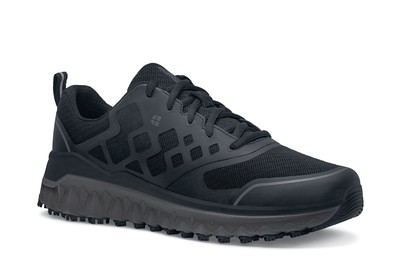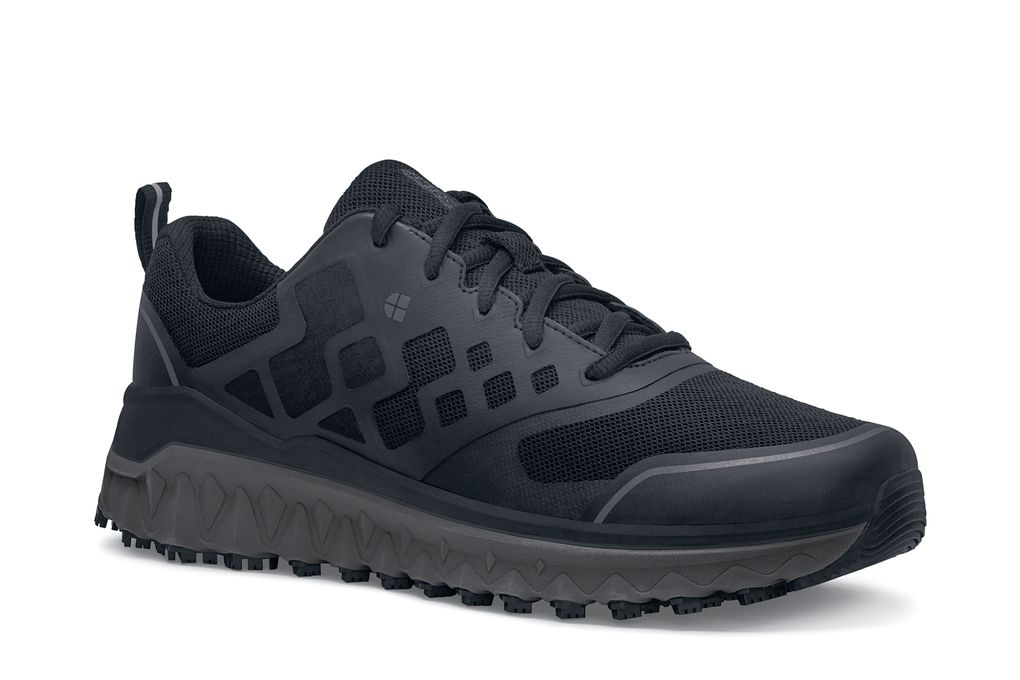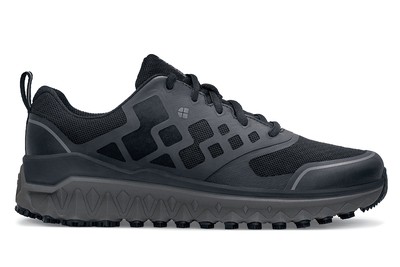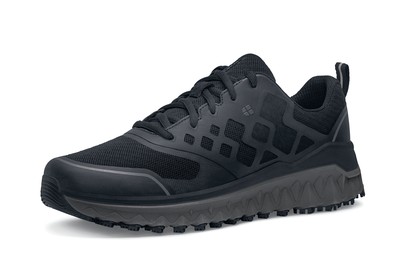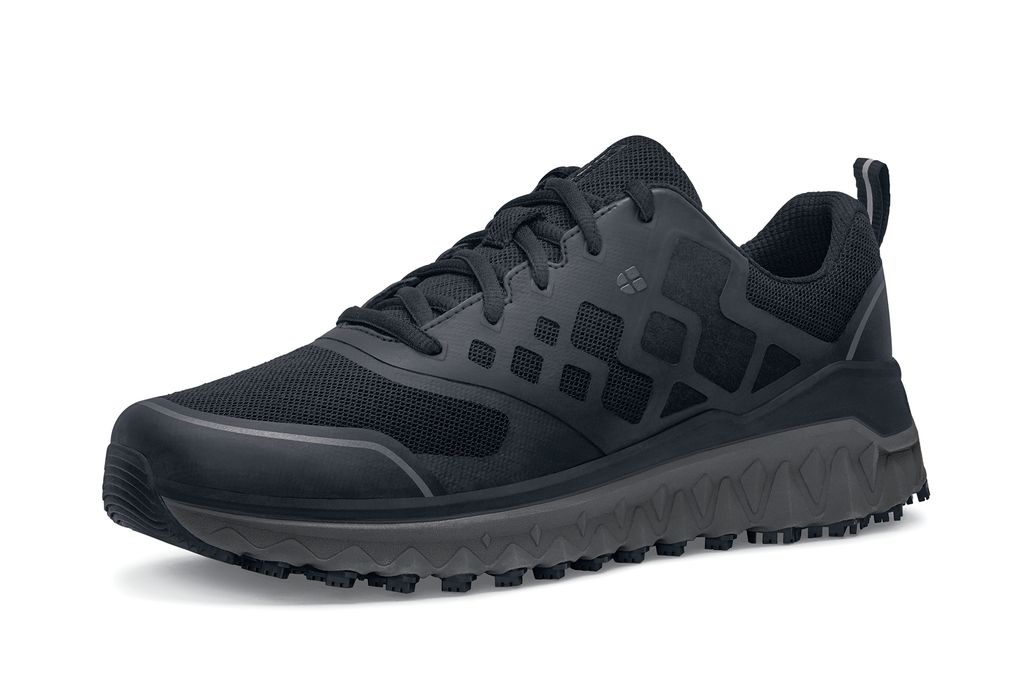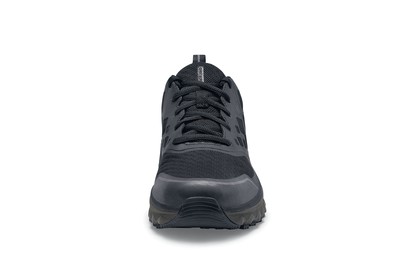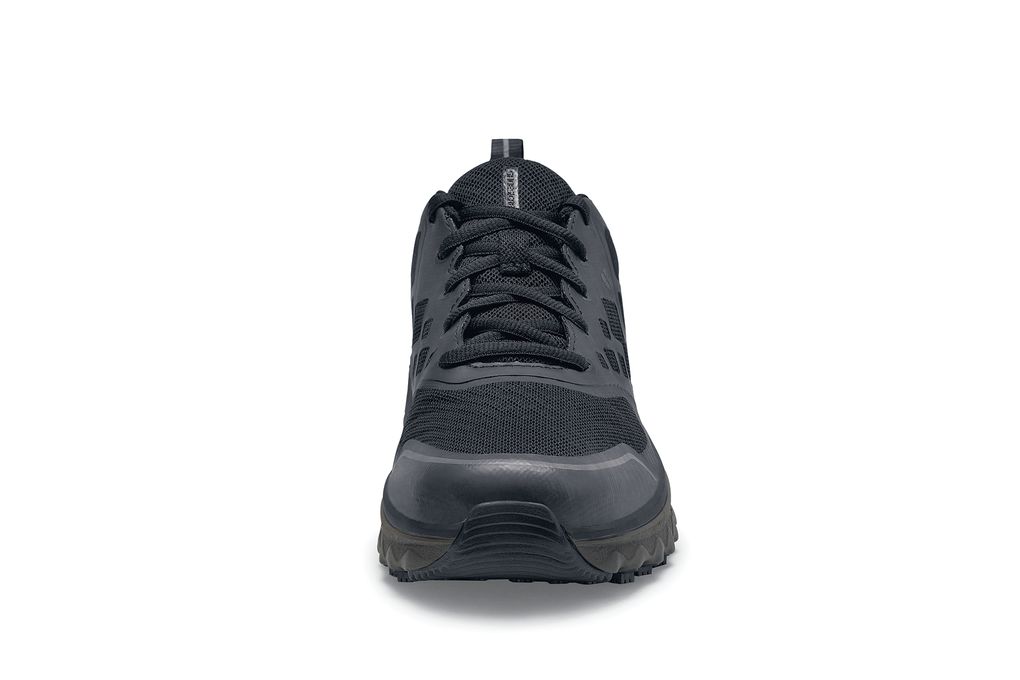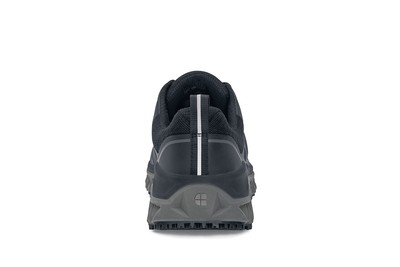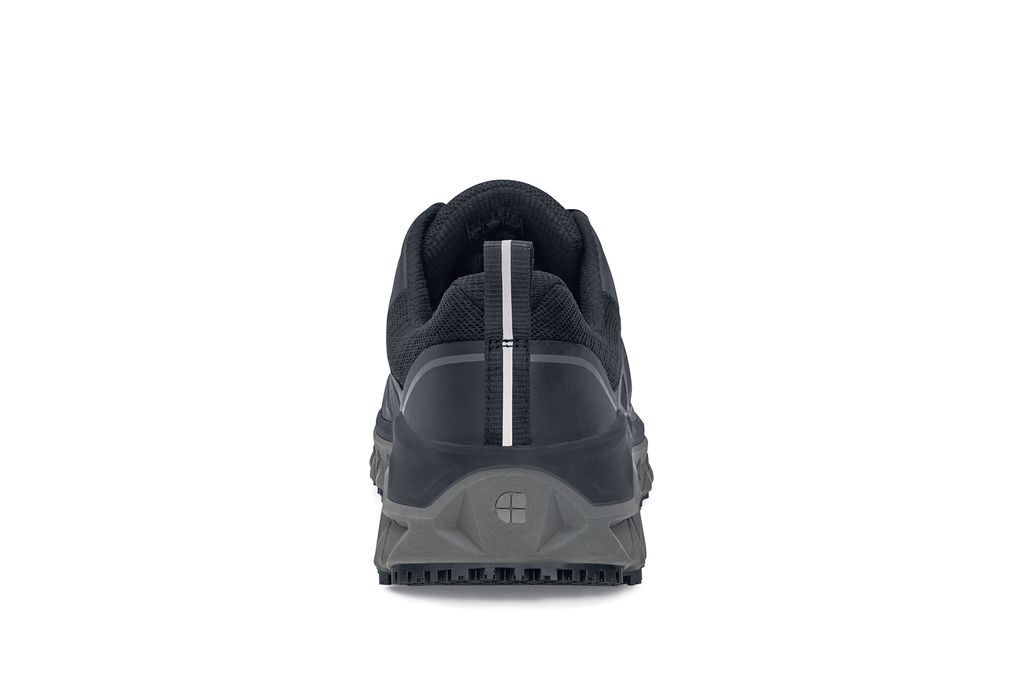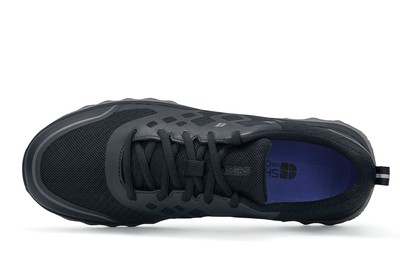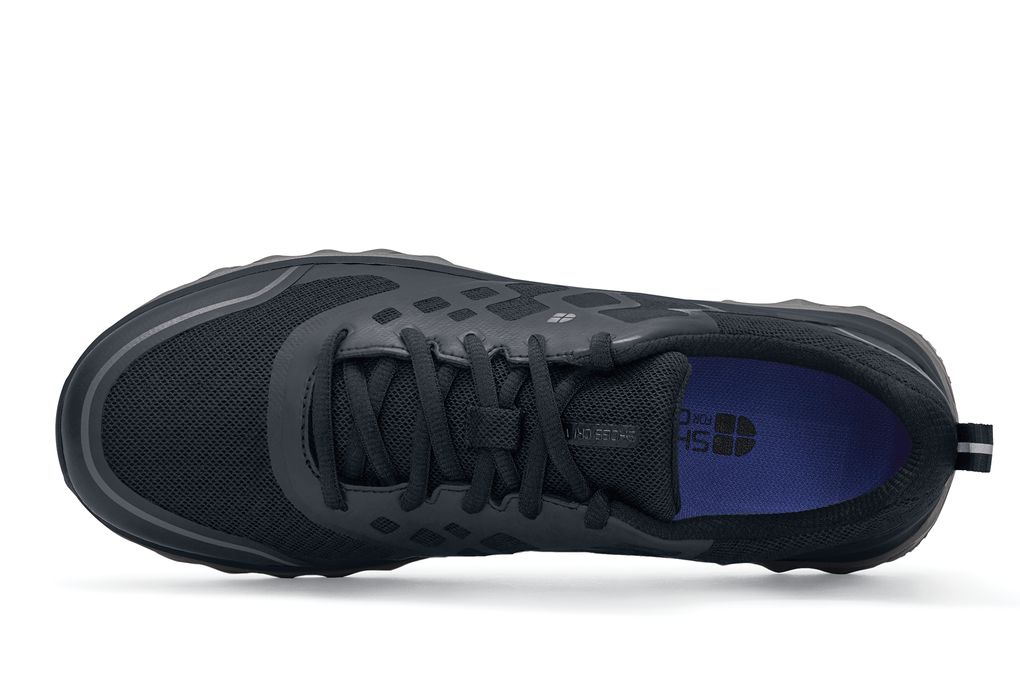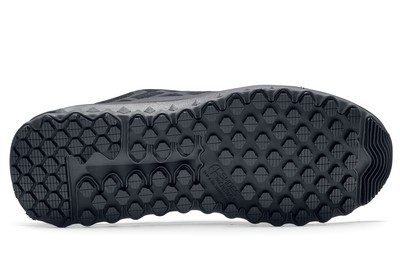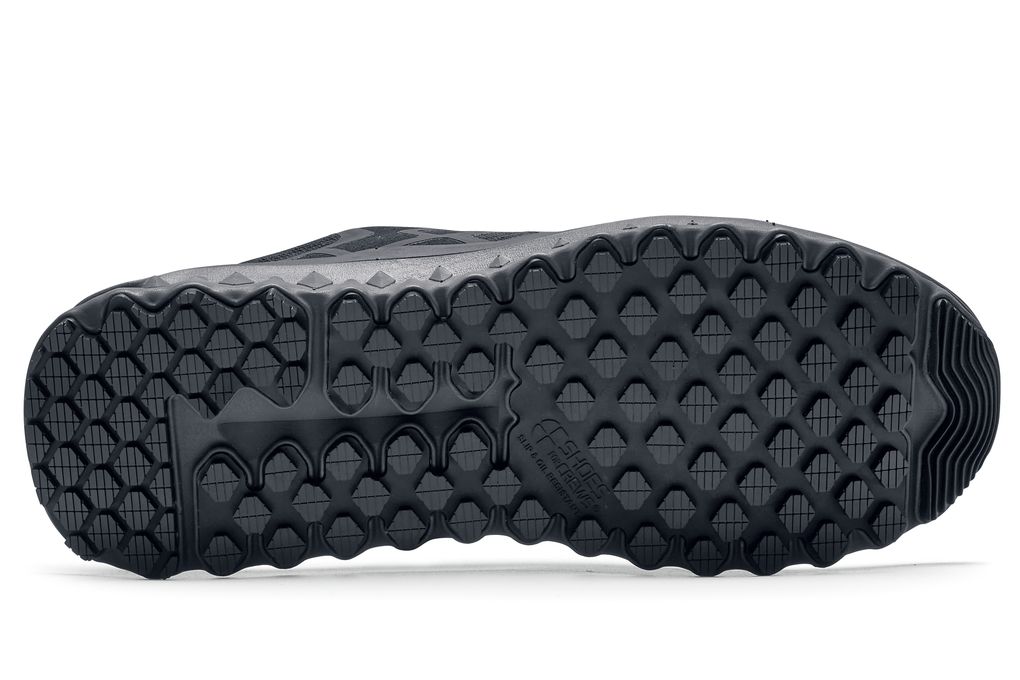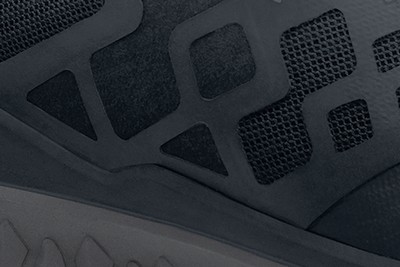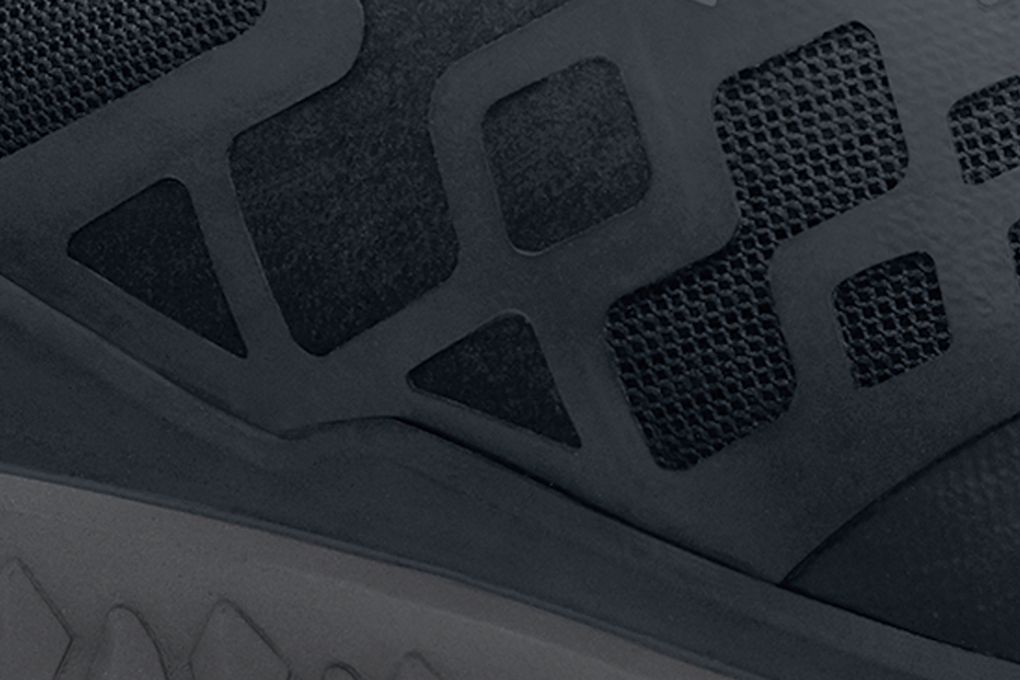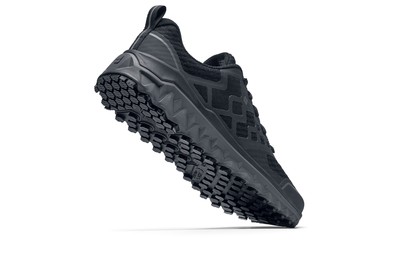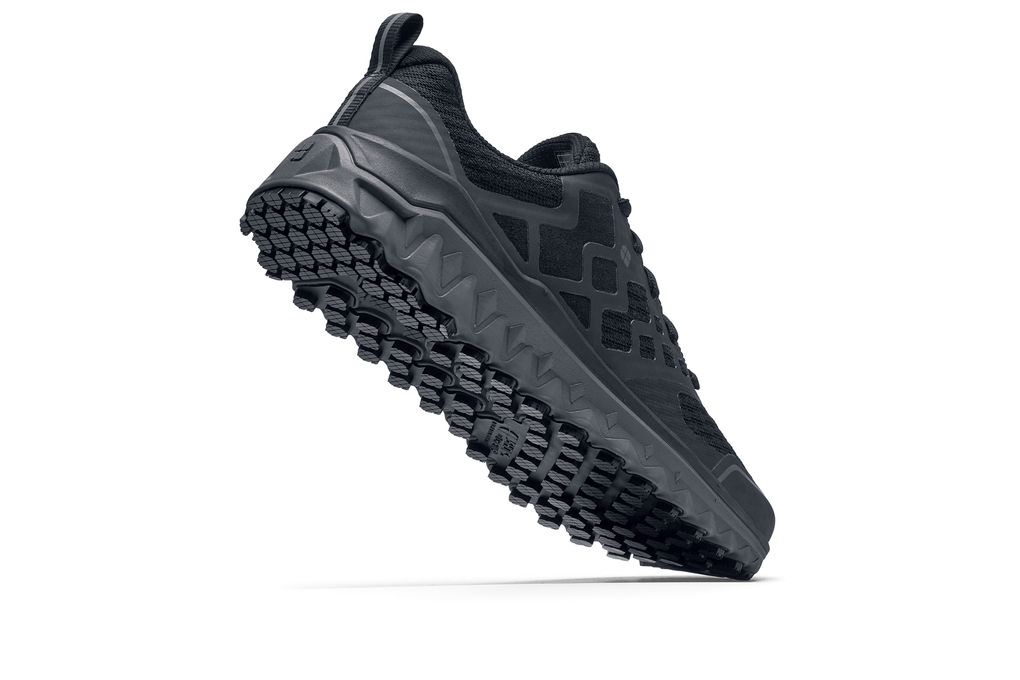 Pearl
Women's Black, Style #26819
Also Available
Our fresh lightweight take on the work shoe has the Elements of Safety you need to get home safe. Zone Traction slip-resistant outsoles give you traction and Flex Tread make this one of the most comfortable shoes you can choose.
Slip Resistant
Superior SFC slip-resistant outsole.
Water-resistant
Treated to repel liquids from the surface.
Extra Cushioning
New insole technology and cushion construction that provides greater comfort.
Natural Fit
A default fit for most sizes of feet.
Lightweight
Lightweight foam compound that makes each step easier.
Ventilated
Strategically placed openings to help keep feet cool.
SpillGuard
A protective membrane lining that wards off hot liquids.
TripGuard
Decreased trip hazard zone to allow fluid movement between slippery environments.
Flex Tread
Groove pattern on the outsole that provides comfort by mimicking the foot's natural movement.
Clog-Resistant
Wider spaced traction lugs don't let dirt and debris get stuck in the outsole.
Other Features
Removable cushioned insole
Slip resistant
Weight (per shoe): 8.4 oz.
Clog-resistant outsole with TripGuard
Super lightweight with extra cushioning
Vegan synthetic mesh with protective SpillGuard membrane
This is the first pair I have bought from SFC. I was happy with the quality while it lasted its first four-months, after that it started wearing down fast until I couldn't stand to wear them anymore because they had become unglued and had tears, by then they were six-months old. In the past, I have bought other shoes from other companies at the same price that have lasted me a year, and not just six-months, so when I saw an e-mail asking "Is it time to upgrade or replace those old shoes?" I felt frustrated because I had expected them to last longer but apparently the company didn't expected that at all. Also, in the link that directs you to reorder the same pair there's not even a discount for purchasing the same pair again.
Jackeline Zarate March 8, 2018
I just received my shoes today and I wore them for work today.I can say is that they are comfortable and worth the money. I am on my feet all day long and I even took my old shoes that I had with me just in case my feet needed s break, but NOPE they were good all day and all night. The only thing is I wish there was a bit more support for the arch in them. If it would not be be fore my friend that I work with I would never have found SHOES FOR CREWS. Jenny, Wisconsin
Jennifer Koenig March 3, 2018
This is my first pair of shoes from this company, I couldn't be happier with this purchase. I generally go through 3 pairs of shoes a year as I am constantly in/on them. I'm little sad they are on back order as I would love to get a new pair as 6 months it is time for new ones...
Heidi Button Chef - Sous Chef November 5, 2017
Pleased with the purchase of my shoes, especially for the price. I was hoping they wouldn't disappoint me, and I was not let down. They also do not look clunky, which was what I was hoping for too. They look at close to a running shoe as possible. Overall, not the BEST work shoes I've owned, but very pleased.
Jodi Rodriguez October 6, 2017
I absolutely love the shoes. Very comfortable,cute, and great for non slip. Where I worked it was extremely wet and the shoes made it comfortable to keep working and not worry about falling. I recommended them to all of my coworkers. Will definitely buy more!
Brandy Martin July 16, 2017