Falcon II
is rated out of
5
by
28
.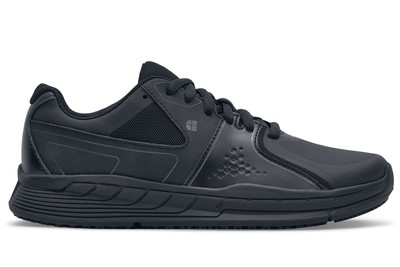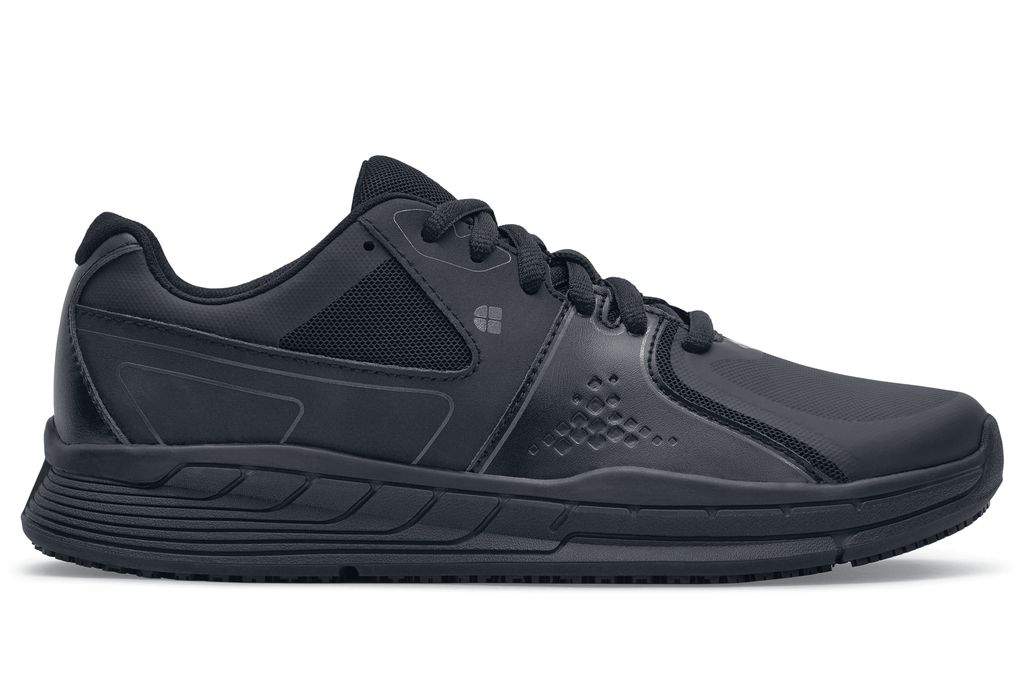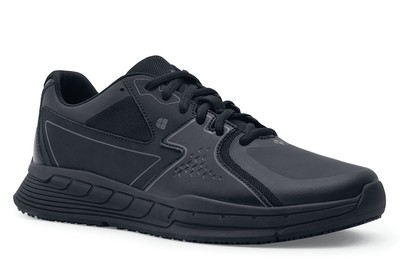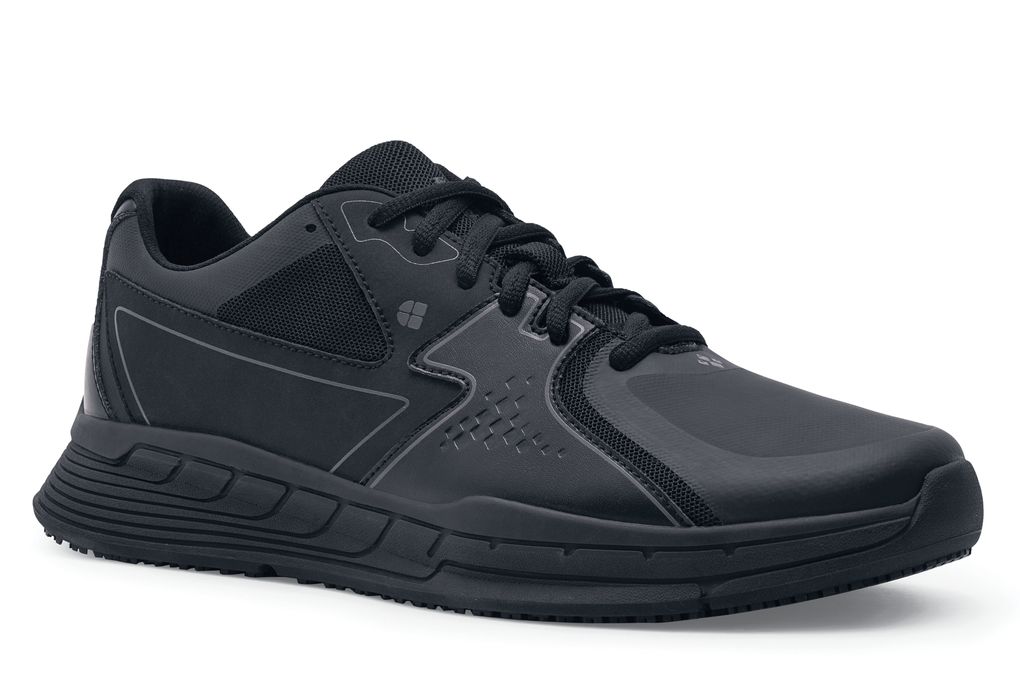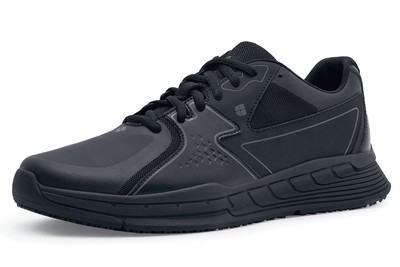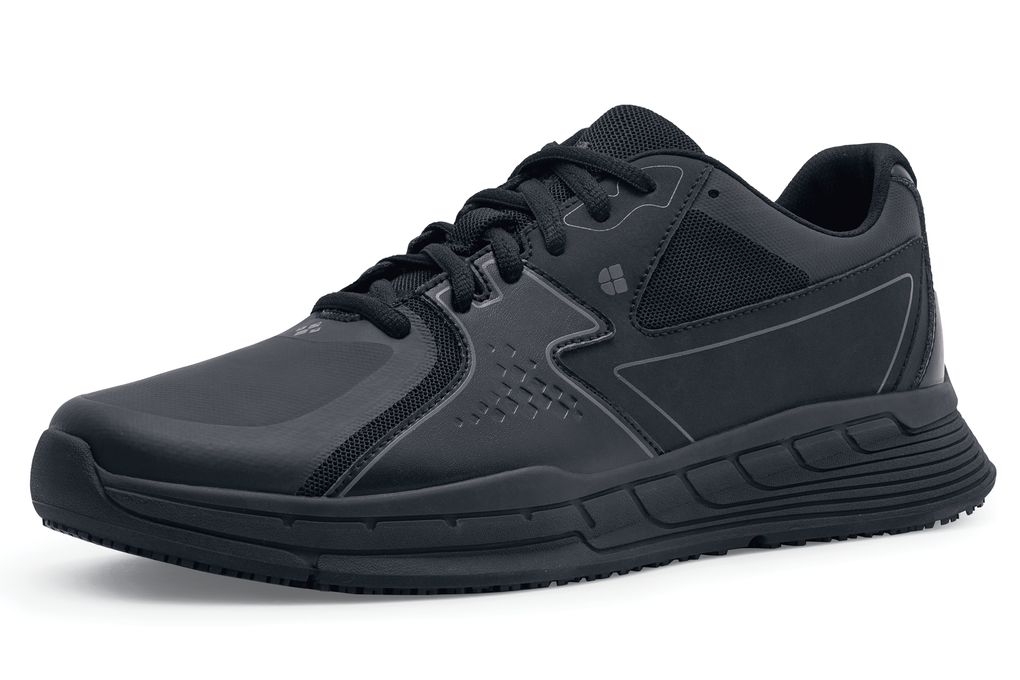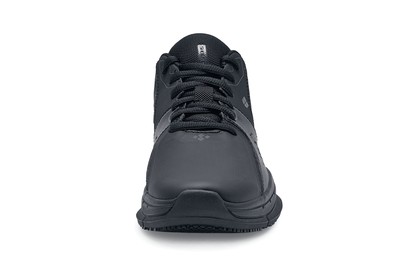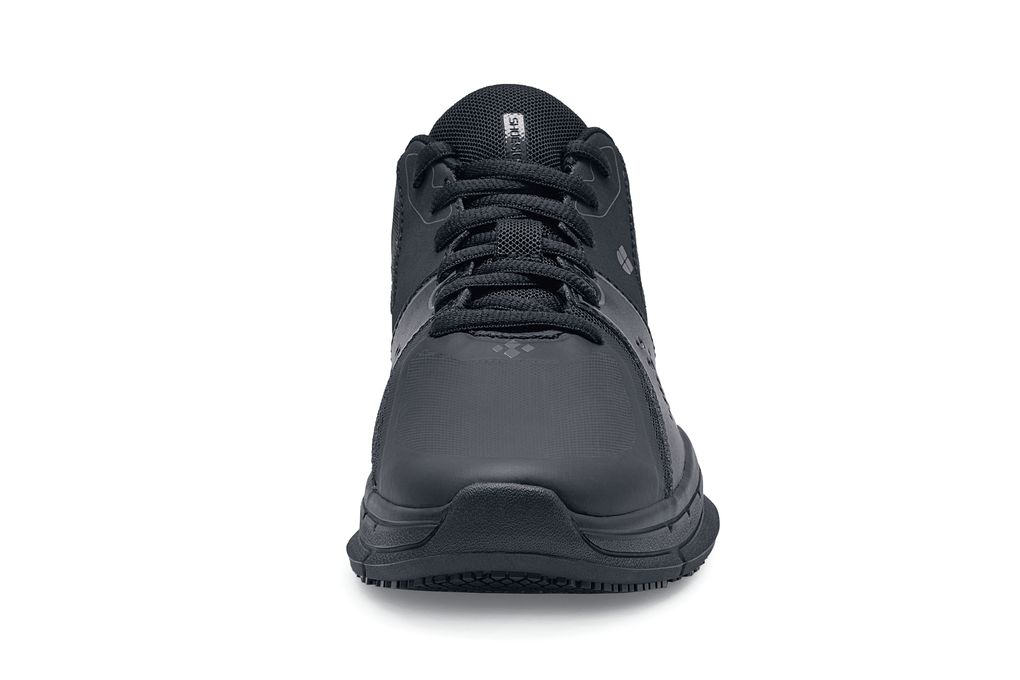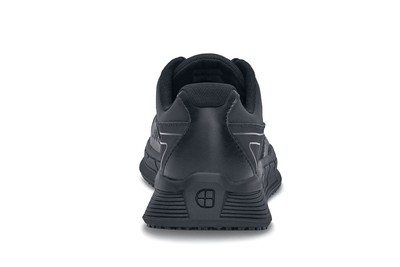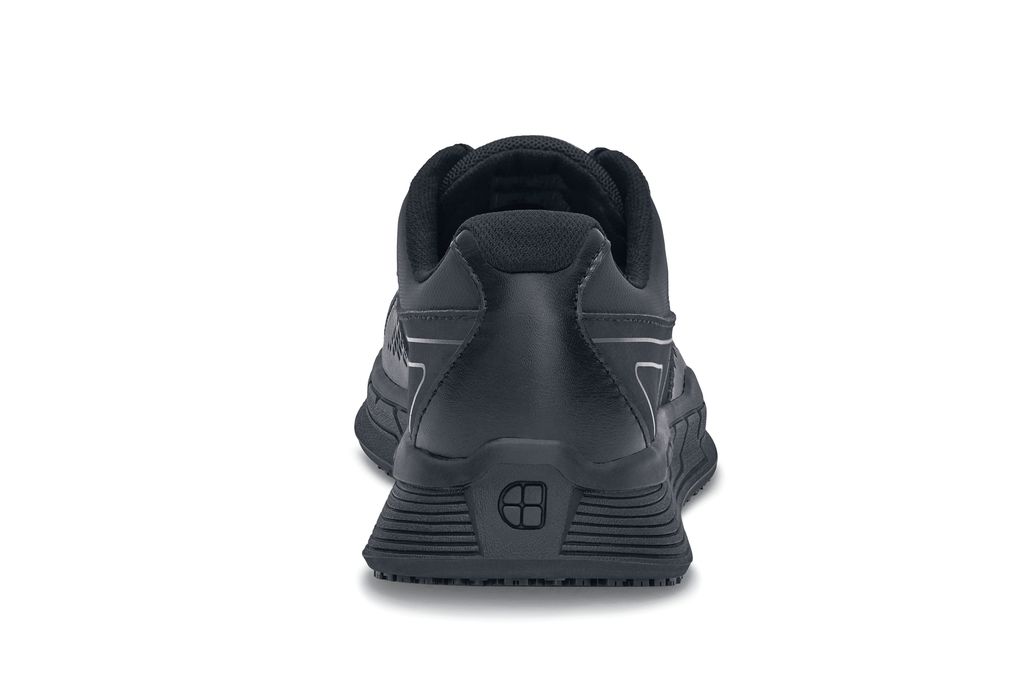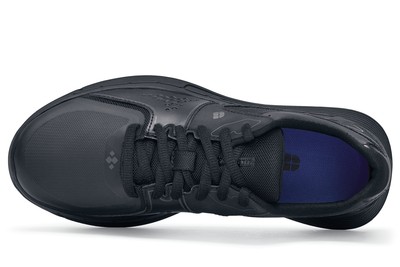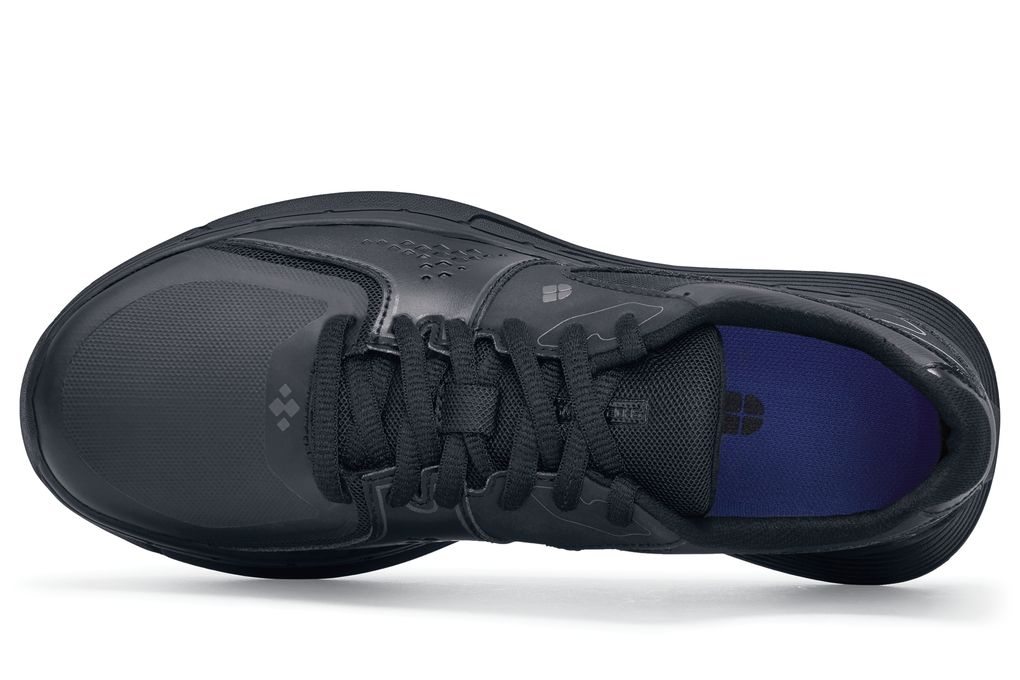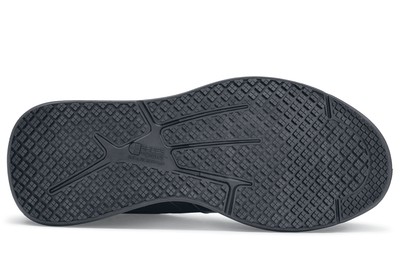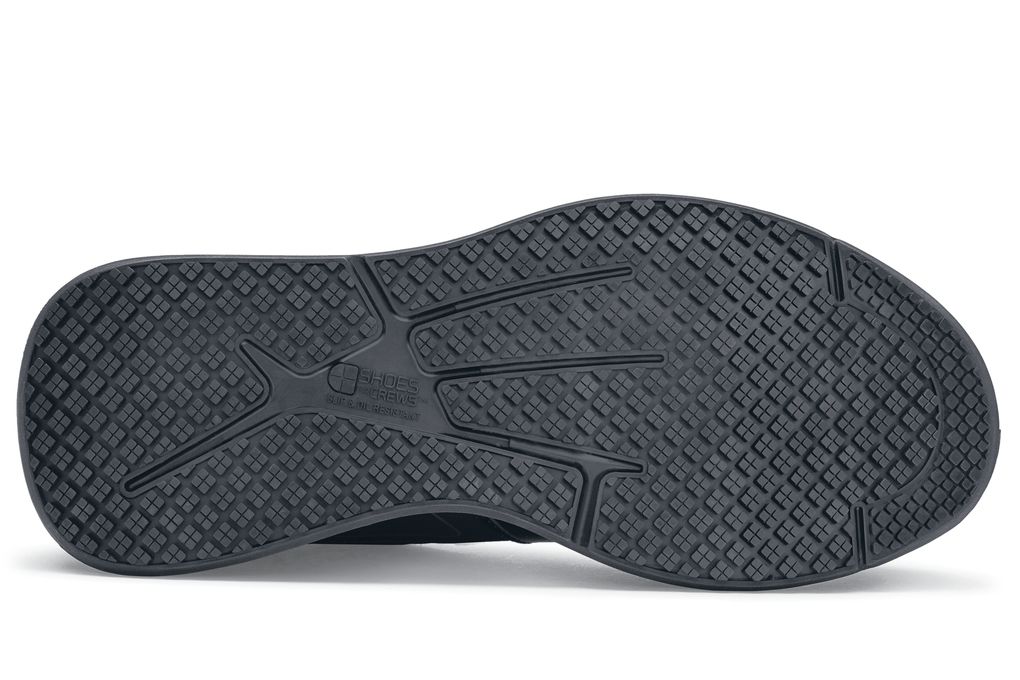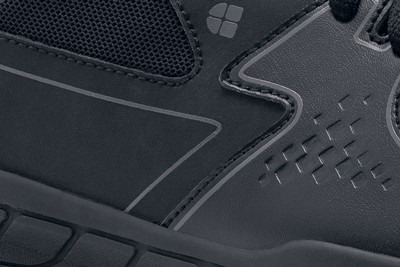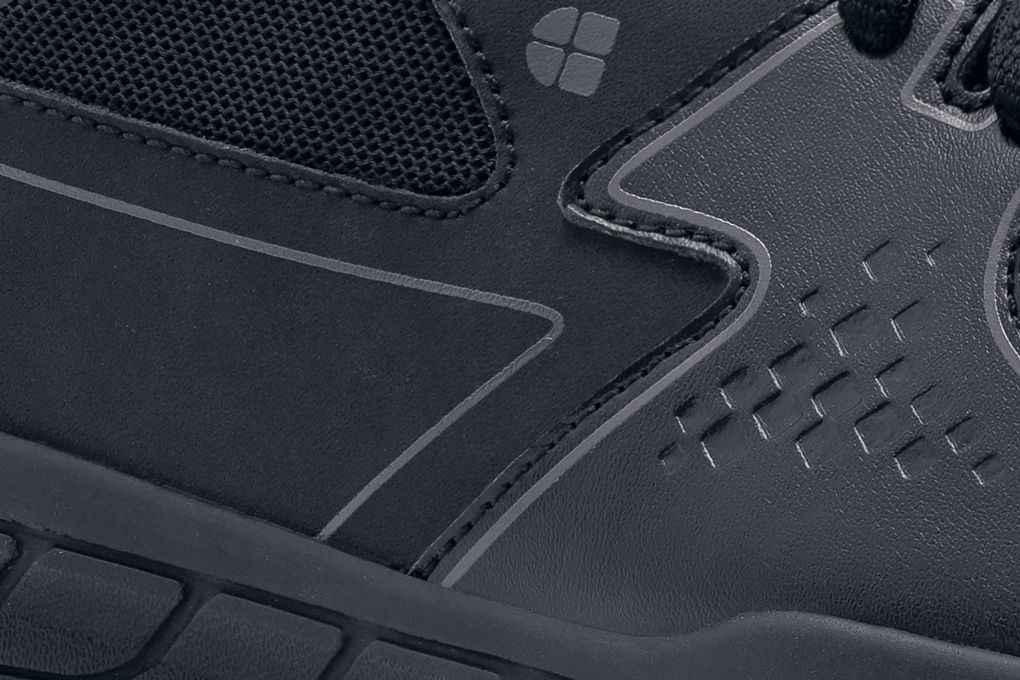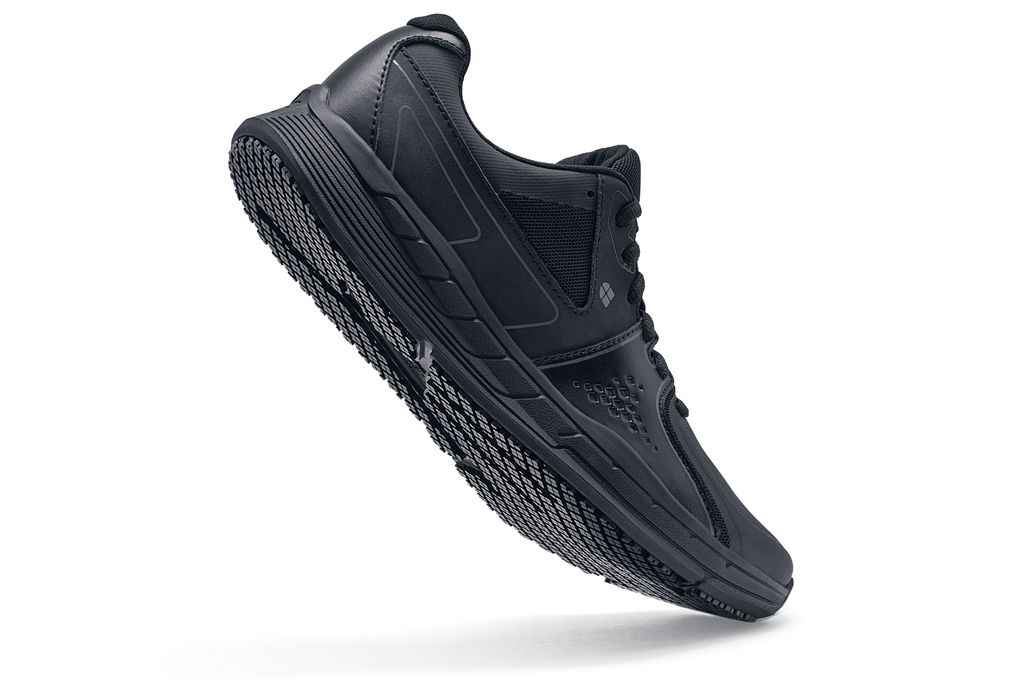 Falcon II
Women's Black, Style #27664
Also Available
This is a multi-tasking shoe that looks great and gets you home safe at the end of your shift. It's got a wider heel, giving you trusted traction where you need it most.
Slip Resistant
Superior SFC slip-resistant outsole.
Water-resistant
Treated to repel liquids from the surface.
Natural Fit
A default fit for most sizes of feet.
Ventilated
Strategically placed openings to help keep feet cool.
SpillGuard
A protective membrane lining that helps ward off hot liquids.
TripGuard
Decreased trip hazard zone to allow fluid movement between slippery environments.
Other Features
Padded collar and tongue
Removable cushioned insole
Weight (per shoe): 12.6 oz.
Slip resistant
Mesh ventilation with leather support construction
Seamless easy-to-clean design with great durability
SpillGuard protection
Rated 4 out of 5
by
Lacey F.
from
I have been trying to find a replacement for the freestyle that was discontinued. The Falcon II has been my third try. I kept the first pair but they were more expensive so I needed to find more as I do not wear the same pair two days in a row. It helps to protect my feet and the theory has worked for the last 10 years. The second pair I sent back because the arch was too high. The Falcon II has a slight arch for my flat feet, great slip resistance, and comfortable. The size was true to the size I ordered but the width was a little tighter than I am used to but they have been stretching a little with wear.
Date published: 2017-08-05
Rated 5 out of 5
by
Alazae C.
from
I work in a restaurant that is open 24/7 and that means sometimes I work long hours from a swing shift into the late hours of graveyard. These shoes not only keep me safe on the VERY slippery floors, but keep my mind focused on the task at hand rather than on aching feet and legs. The first week my feet hurt a little from adjusting to the arch support and breaking them in, but after that week it feels like I am walking on a cloud and these are now my favorite shoes. The spillguard is one of my favorite features of these shoes, as it has saved my toes from burns and spills countless times. There is not one complaint I have about these shoes. Shoes for Crews offers great discounts and the delivery process is efficient. I was a first time buyer, but Shoes for Crews has gained a customer for life. 10/10 recommend these shoes, and if these aren't the right fit for you I am certain Shoes for Crews has the right fit for you somewhere!
Date published: 2018-04-12
Rated 4 out of 5
by
M B.
from
Needed a wider shoe and these seem to fit the bill. The shoe does need some breaking in. I felt it was too narrow in the beginning but after a few weeks they seem to stretch out some. I bought two pair so will start wearing the second pair to break them in prior to a whole shift. I wish the tongue and side seams were padded better. It rubs my foot if I don't have it positioned perfectly. I use inserts so am not sure on the arch support provided. Over all a good shoe for the price. Would buy again
Date published: 2017-12-22
Rated 5 out of 5
by
Peggy V.
from
The shoes look stylish enough to wear with jeans without broadcasting that they're slip proof. They feel a little large, but with a good pair of socks, they feel fine. Not a lot of arch support for me, but I have been diagnosed with a high arch. I got supplemental inserts and it works great. I work in a deli and even though the bottoms are plugged with dropped meats and cheese, the shoes never lose their no slip properlies. I just wish it was easier to clean the soles.
Date published: 2017-06-08
Rated 5 out of 5
by
Dorinda L.
from
These shoes are perfect. This isn't my first time getting shoes from this company either. Been wearing their shoes for years now, but these shoes by far are so perfect. Very snug, until you break them in an they have such good support, even on those long 12-13 hour shifts.. Will be ordering another pair soon.
Date published: 2017-07-29
Rated 5 out of 5
by
Patrice T.
from
I work in Deli and I have Shoe Covers that go over my shoes. Easy rinse with hot water and all of that cheese and meat comes off very easy. I spray the bottom with a little vinegar and water and rinse them off with hot water.
Date published: 2017-07-10
Rated 1 out of 5
by
maryann m.
from
The shoes were a disappointment they were poor quality and the sole protruded from the rest of the shoe (very unattractive) I sent them back. I did order another pair of white 623v2's 3/18/2018, I ordered the same kind awhile back but they were too small, never sent them back gave them away. The black work shoes I bought some years ago were the best and still are, but I don't think you make that style anymore. I hope you don't start selling lower quality shoes and charge the same to save money like everyone else. I'll find out when my next pair arrives.
Date published: 2018-03-19
Rated 5 out of 5
by
Carla S.
from
Really nice stylish shoes. Although I do work in a restaurant industry and I am constantly on my feet none stop. They can hurt a bit if you stand and walk for too much. But that just depends on your foot and how they are.
Date published: 2018-04-18