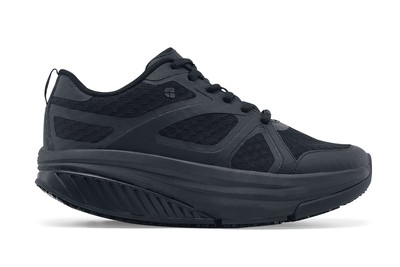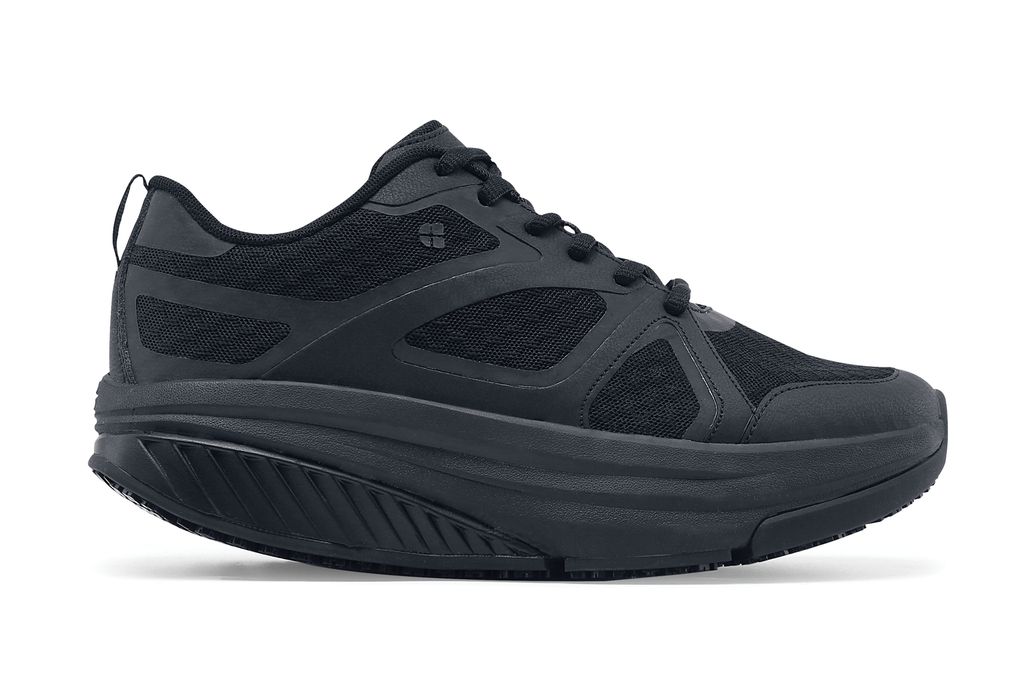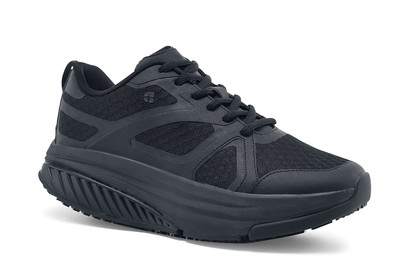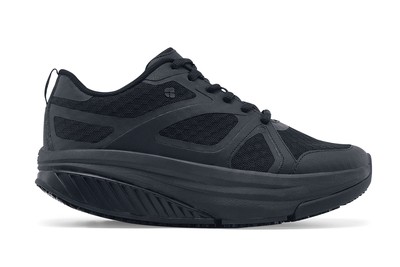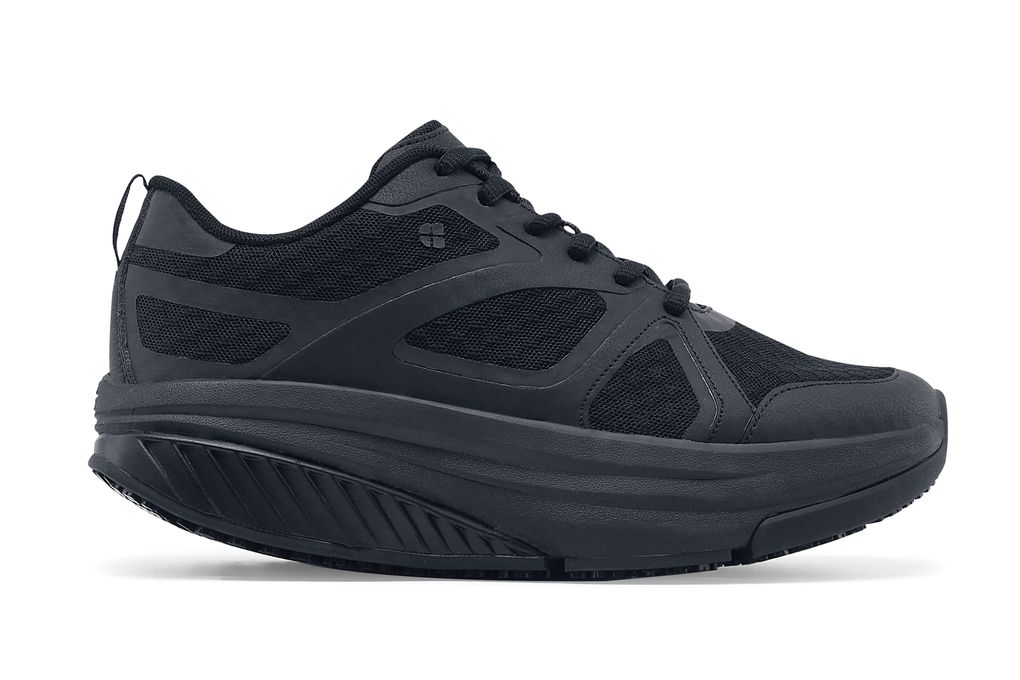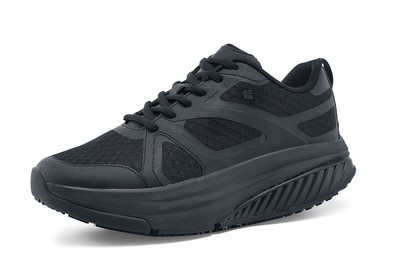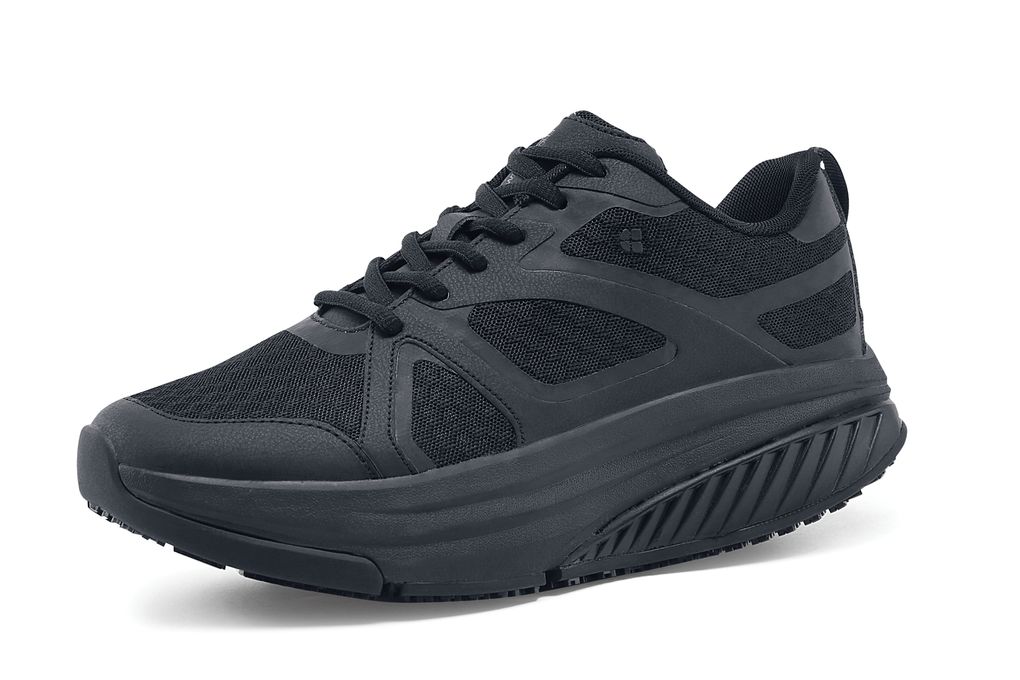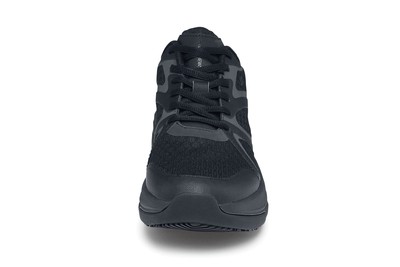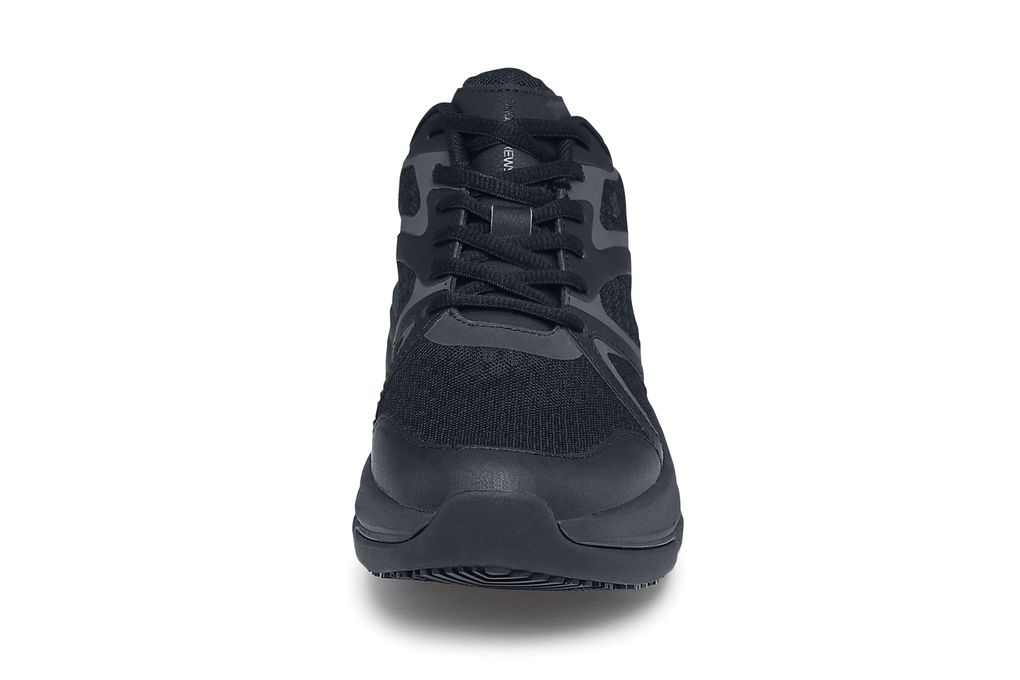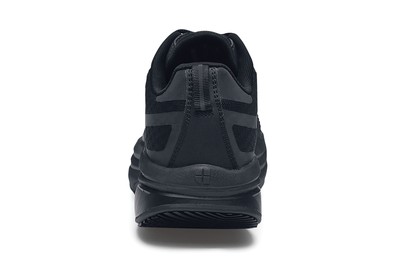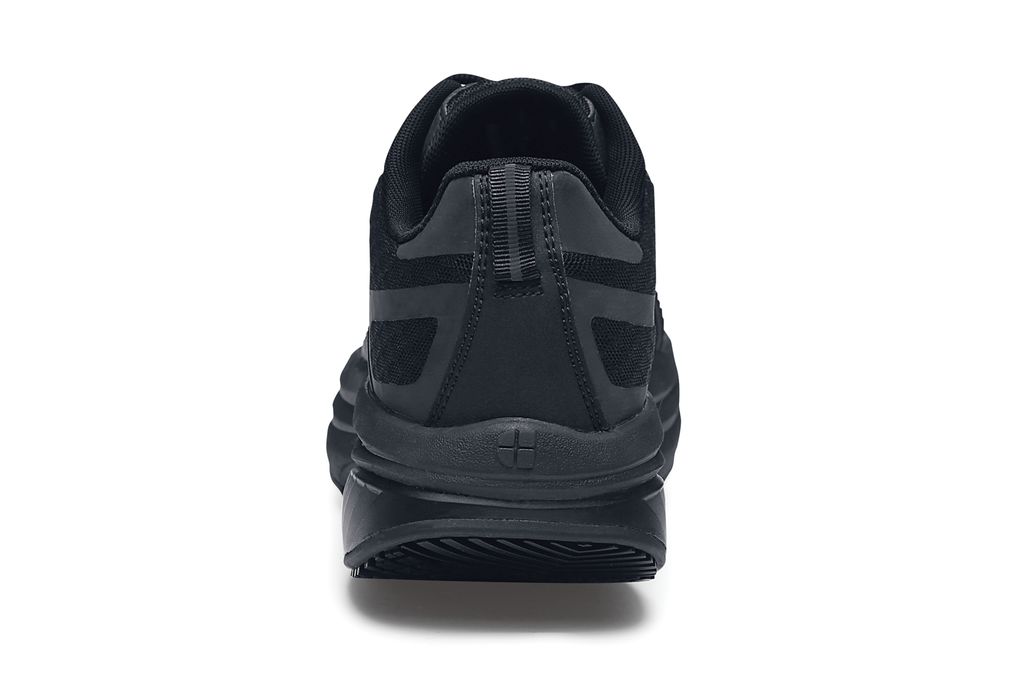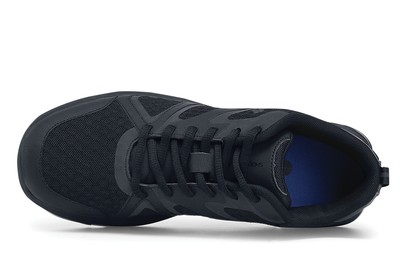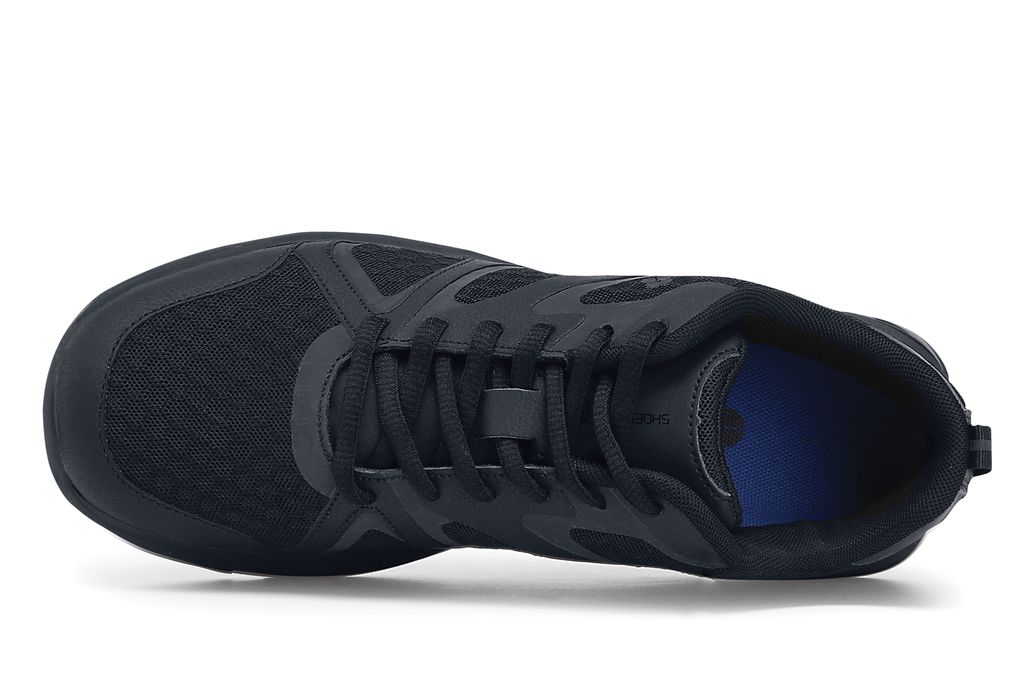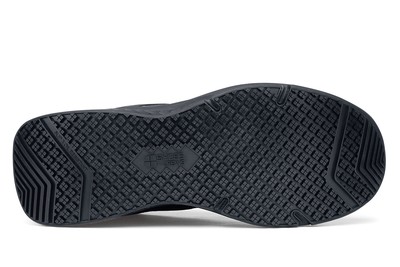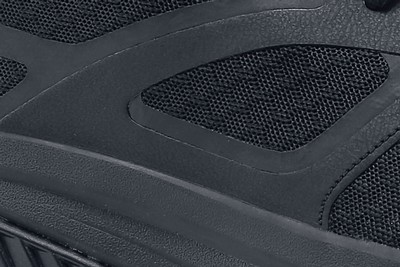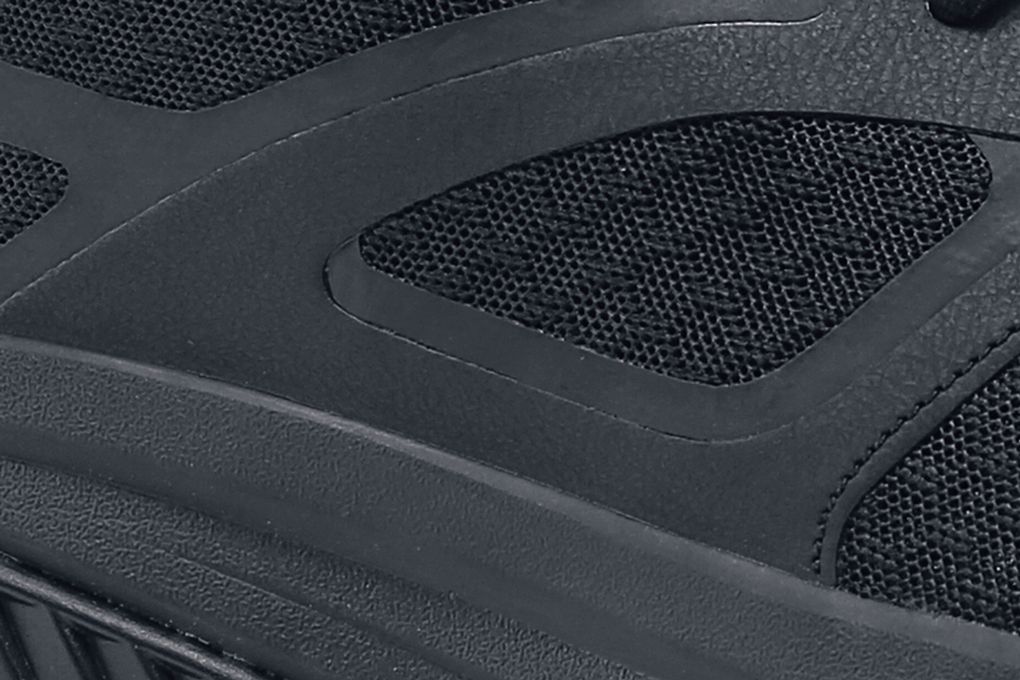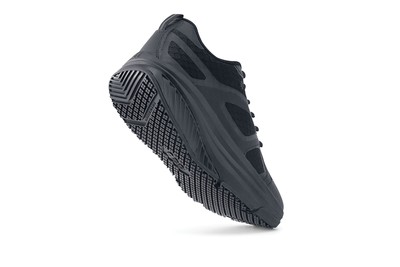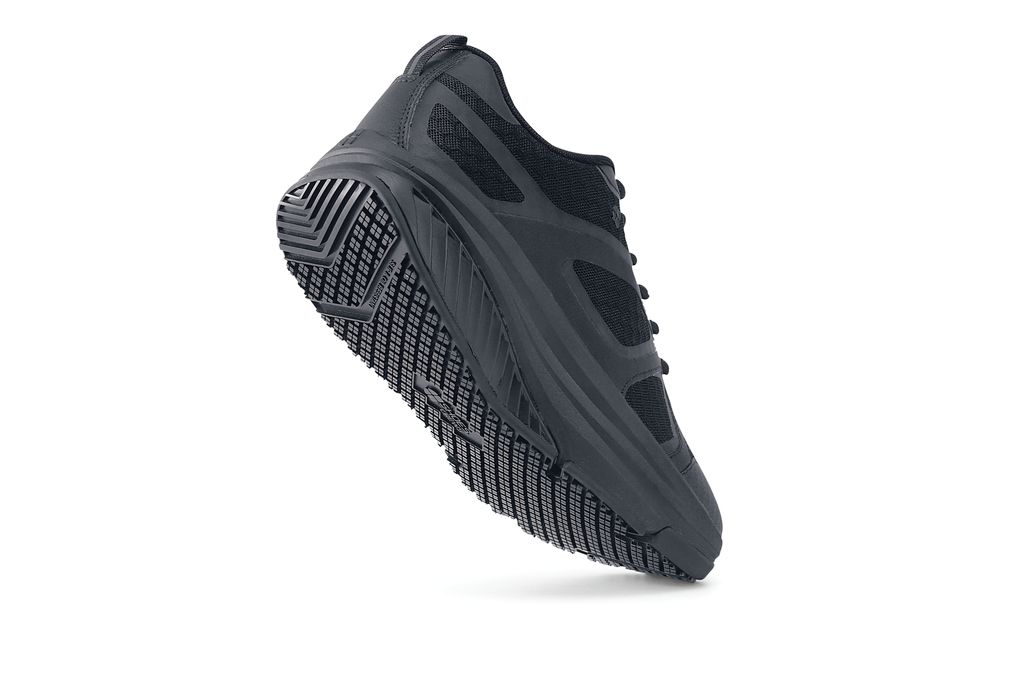 Energy II
Women's Black, Style #28500
Need a little more energy at work? Rock these extra-cushioned shoes with the popular oversized outsole of a performance athletic style and the slip resistance only we deliver.
Water-resistant
Treated to repel liquids.
Extra Cushion
New insole technology and cushion construction that provides greater comfort.
Removable Insole
Insoles are removable to allow for custom insoles or orthotics.
Natural Fit
A natural fit for most sizes of feet.
Ventilated
Strategically placed mesh panels to keep feet cool.
SpillGuard
Protective membrane lining or material overlay that creates a barrier to protect from hot liquids.
Vegan
Does not contain animal products or by-products, and not tested on animals.
TripGuard
Tapered toe decreases trip hazard when moving between different flooring, for example from slippery surfaces to carpet and rugs.
Other Features
Removable cushioned insole
Weight (per shoe): 14.4 oz.
Synthetic upper
Slip resistant
Nylon shank
The shoe is longer than expected feels from a half size to a full size larger. So makes me feel unsteady.
Dodie Gallegos Cafereria manager July 16, 2017
I had the previous energy shoes for 8 years in a 5.5 and was disappointed that they are no longer made. I ordered the new energy II in the same size but they were too big. They measured 1/2 inch bigger on the outer sole than the previous shoes. I traded them in for the size 5 and they fit much better, but were still a tad bigger than the old shoes in a 5.5. I would prefer the old black leather instead of the breathable mesh. I recommend that SFC have the sizes in inches on their shoe size chart of the insole and outsole to make an informed decision on what size shoe is needed. The return process was easy though and I'm glad to have new work shoes!
Kaeleigh Trullinger June 28, 2017
I loved this shoe. I purchased it multiple times as it was always the best. Disappointed that it is no longer available in wide width. I have recommended this shoe to many people.
SHARON MOYER June 15, 2017
Good shoes just need a wider width. Normally wear mens shoes for this reason. But these dont come ina mens shoe
mary colburn June 14, 2017