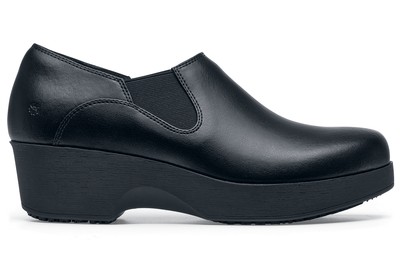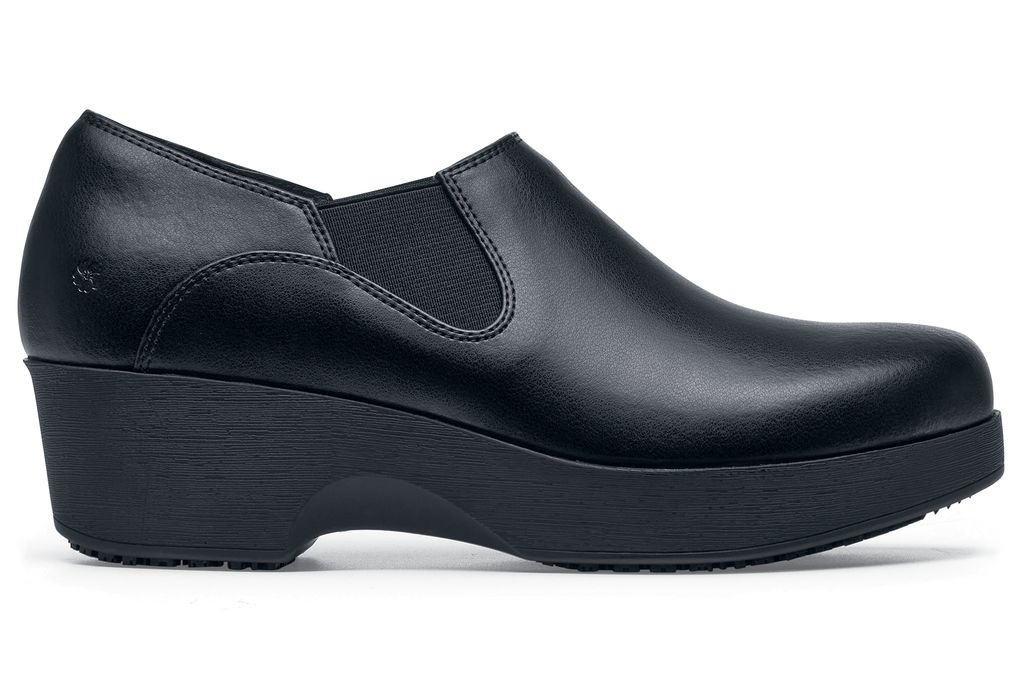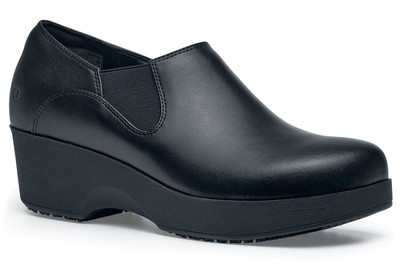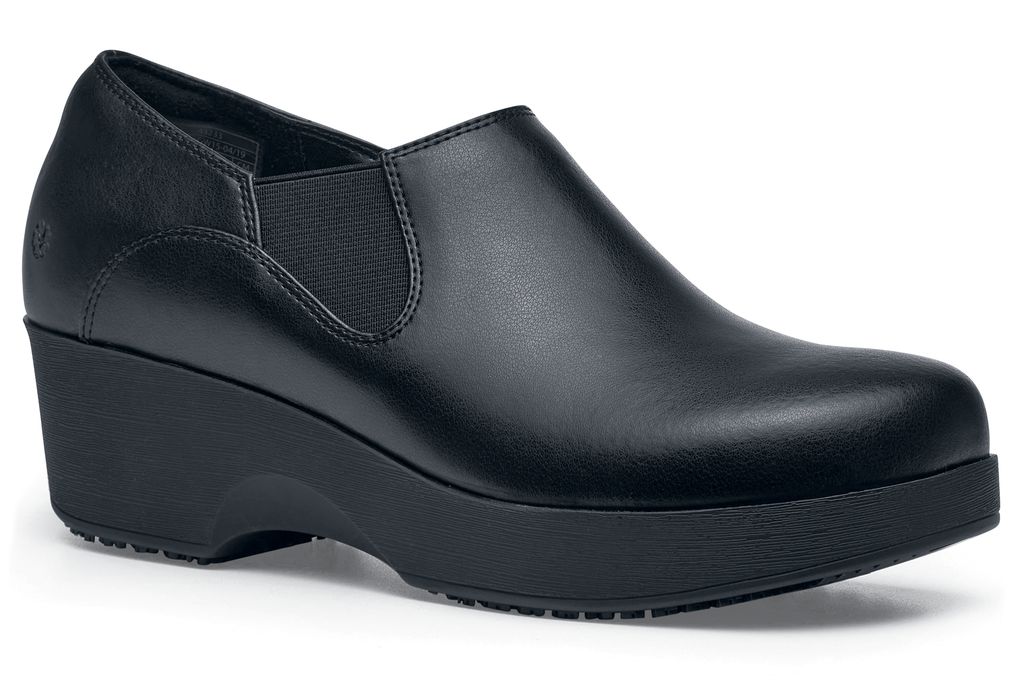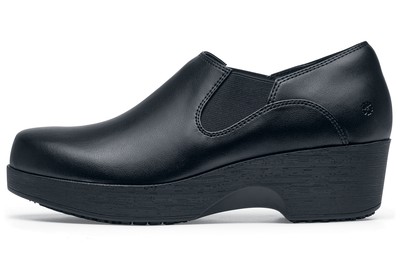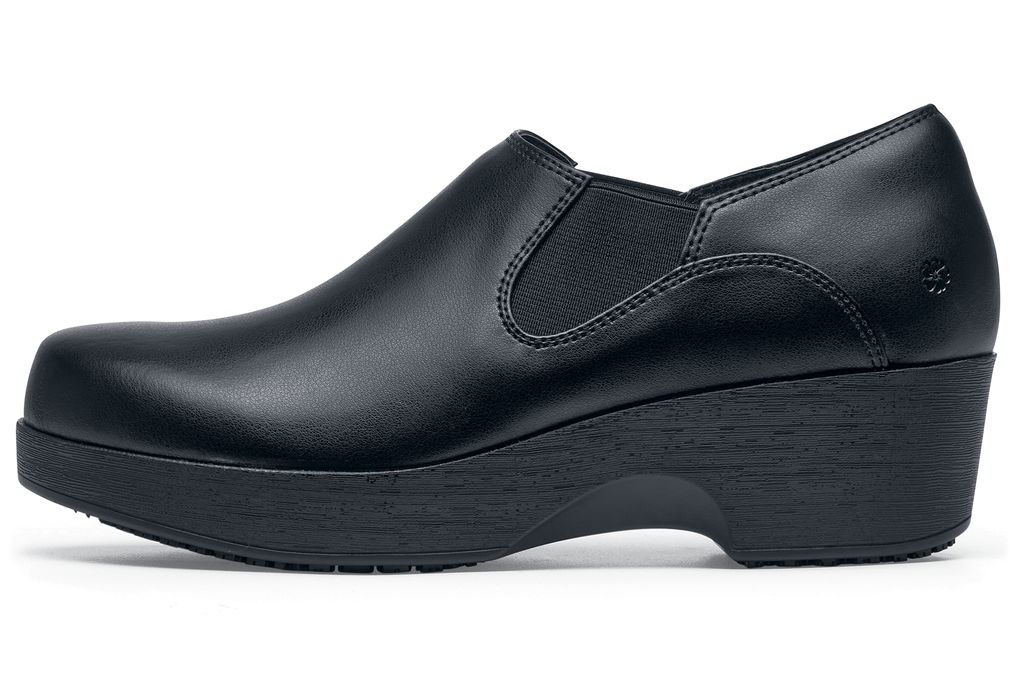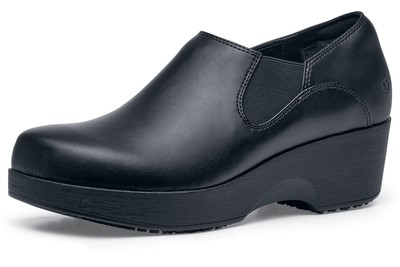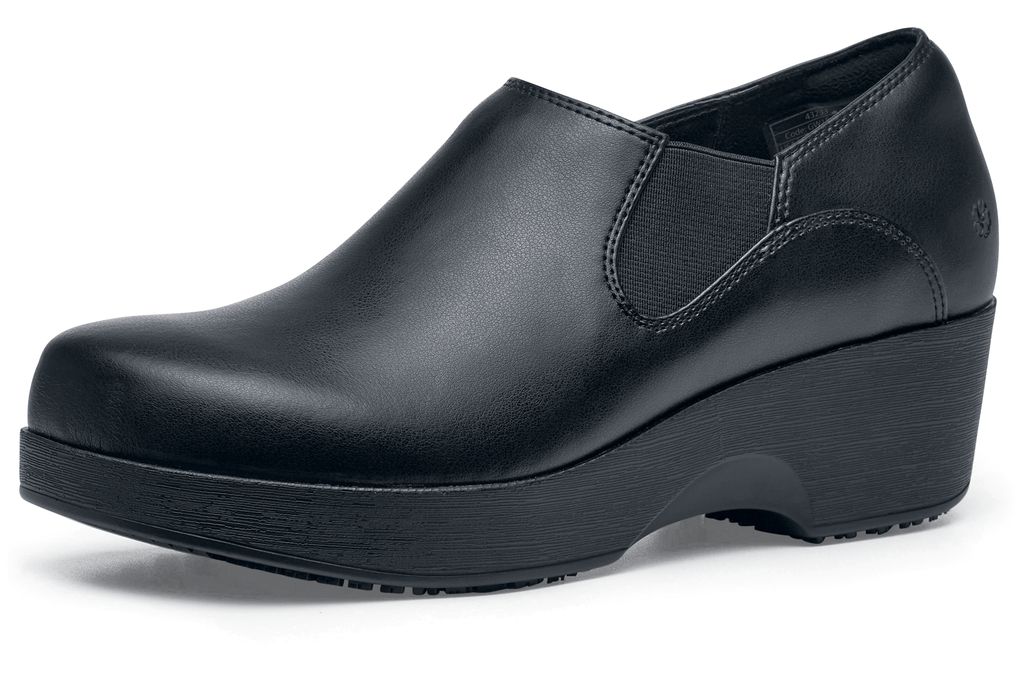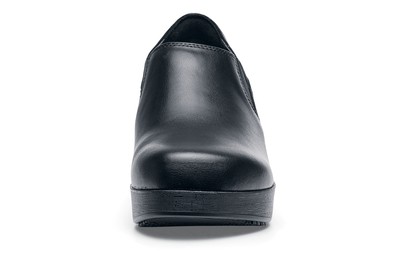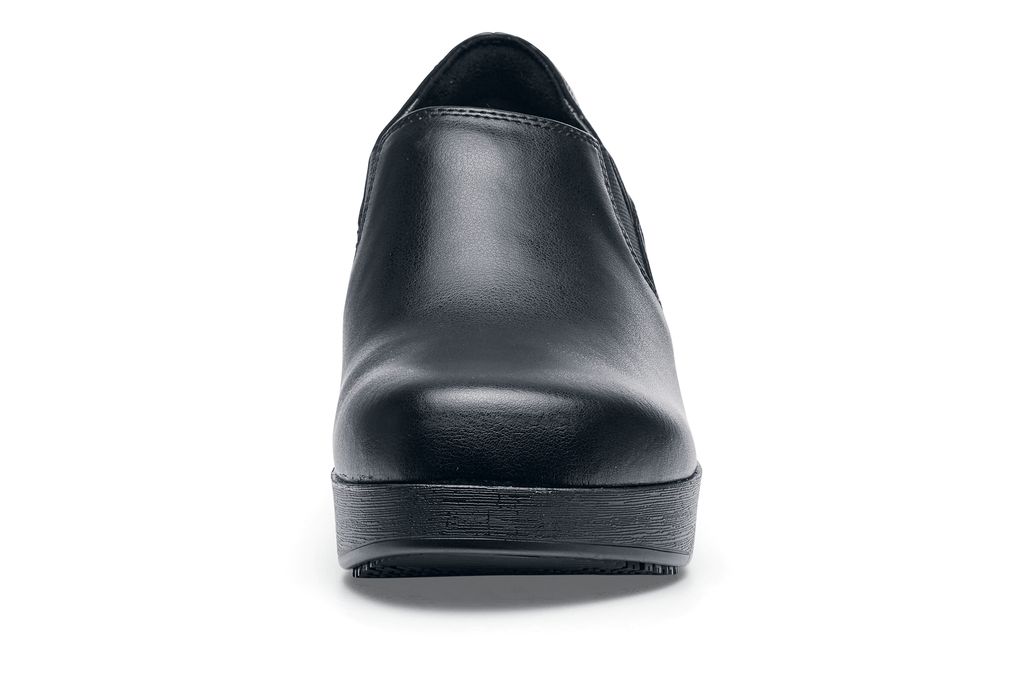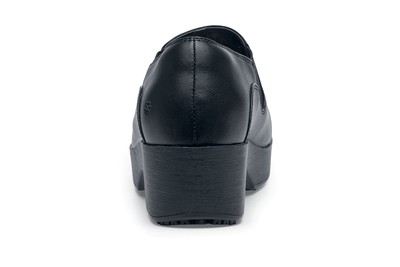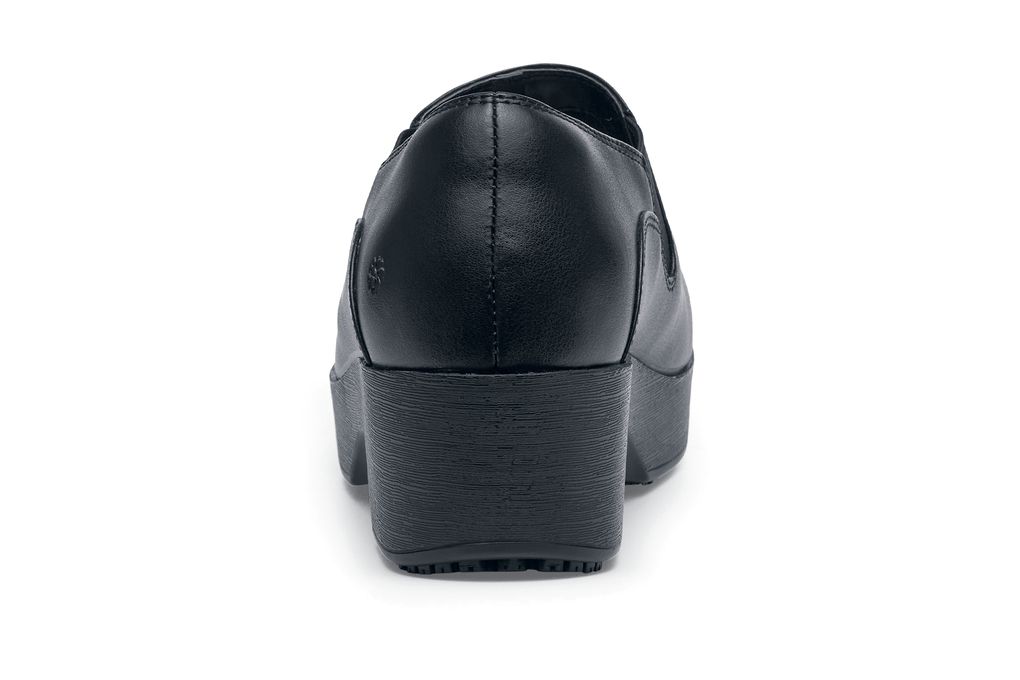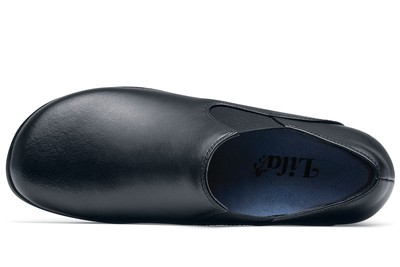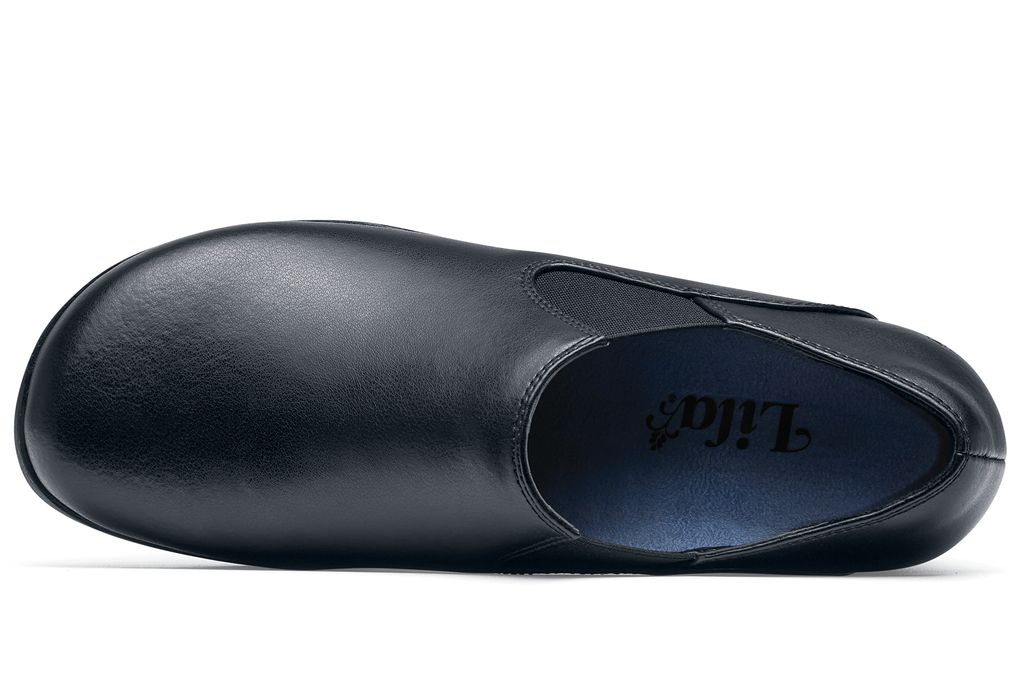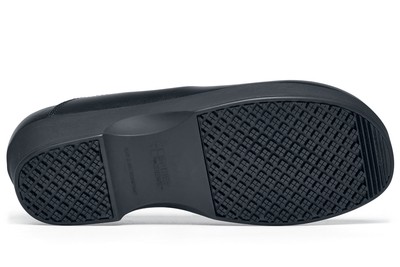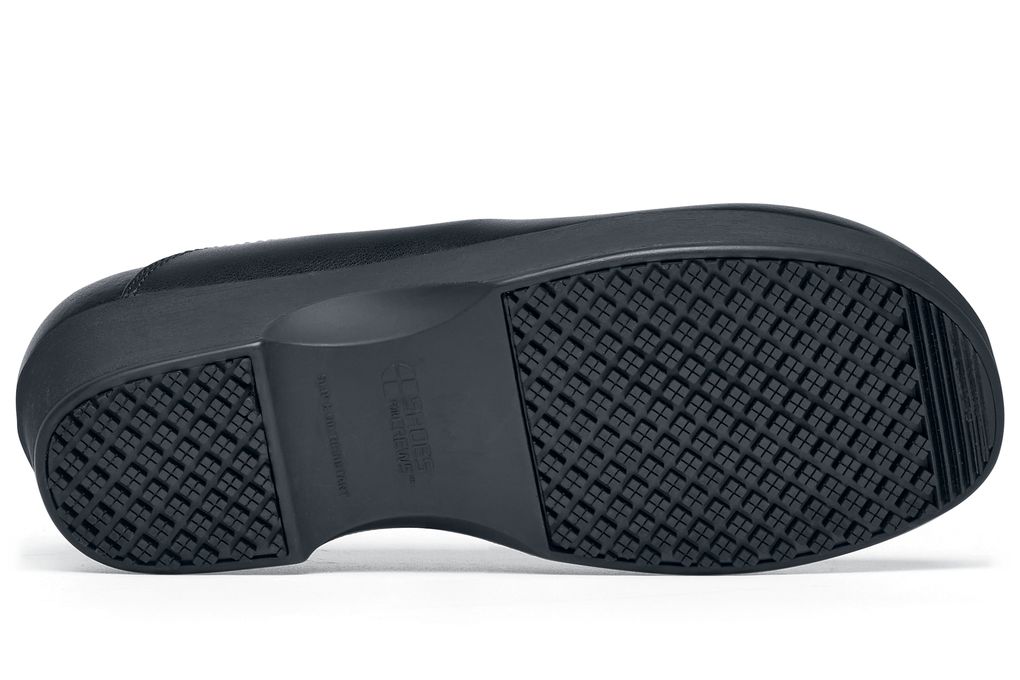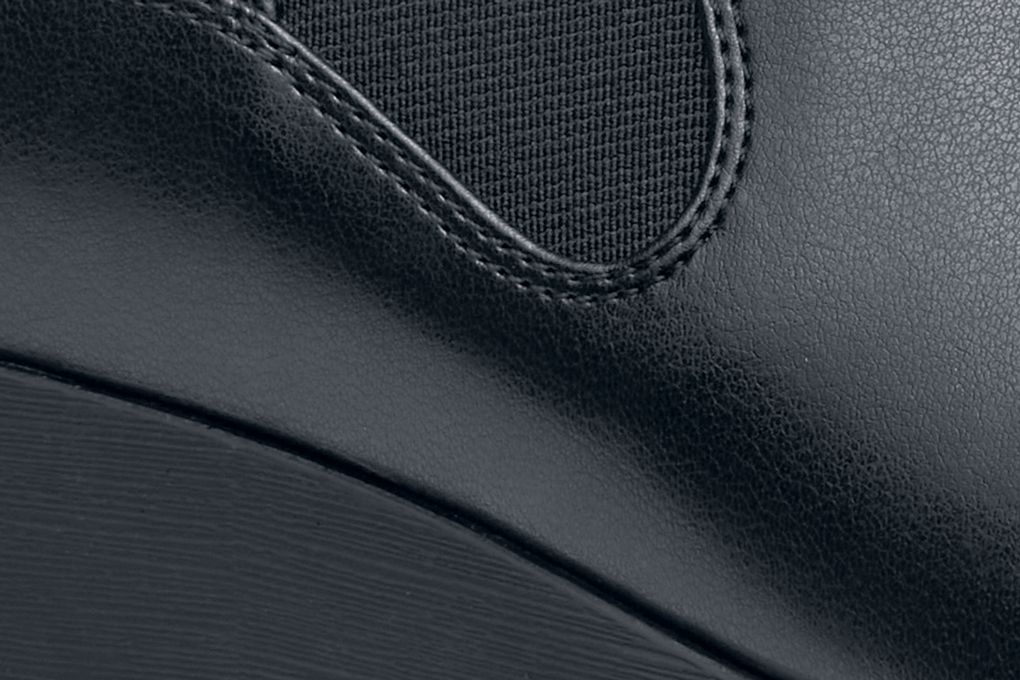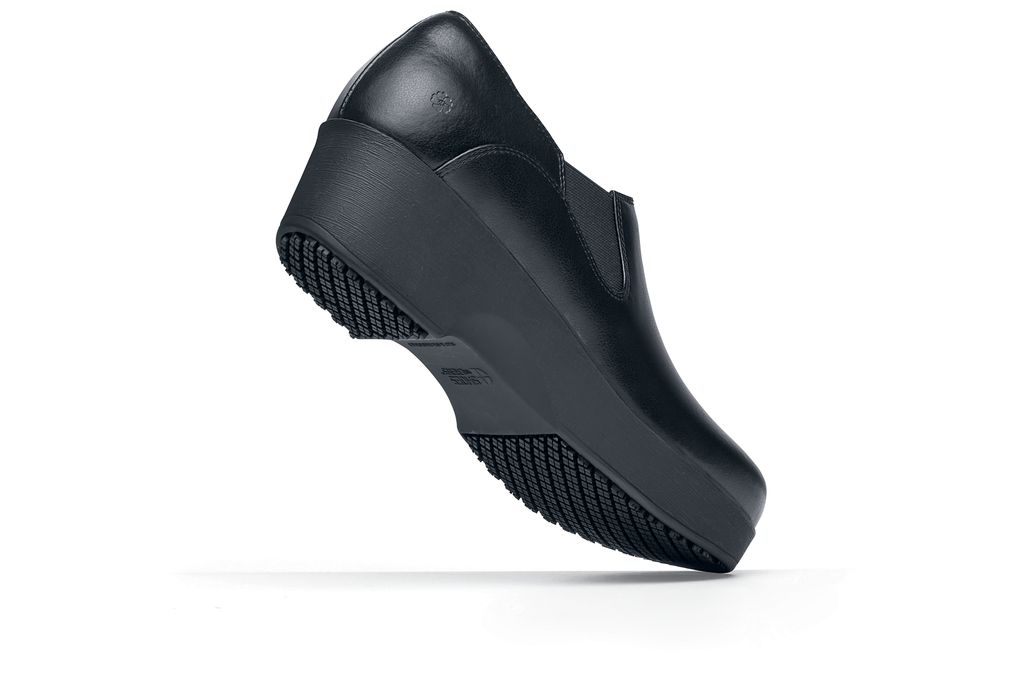 Kelsey
Women's Black, Style #43233
Our Kelsey work clog looks basic, but the extra cushioning hidden inside is the secret to all-day comfort. With TripGuard and a roomy fit, we've built the ideal shoe for you.
Water-resistant
Treated to repel liquids.
Leather Upper
Natural material encasing the foot above the sole.
Extra Cushion
New insole technology and cushion construction that provides greater comfort.
Removable Insole
Insoles are removable to allow for custom insoles or orthotics.
Comfort Fit
Relaxed fit for a spacious feel.
TripGuard
Tapered toe decreases trip hazard when moving between different flooring, for example from slippery surfaces to carpet and rugs.
Other Features
Steel shank
Removable cushioned insole
Slip resistant
Weight (per shoe): 11.2 oz.
Leather upper
Heel height: 1¾ inches
These shoes look exactly the way I pictured. They fit a little tighter than expected. I'm a 7.5 extra wide, so I ordered 8, and while they do fit overall pretty well, I can only wear thin women's socks with these, can't me men's socks or have any thickness to them. They're overall pretty comfortable, I'll probably end up getting arch support inserts, but I have REALLY flat feet. I am hopeful that my foot will fit in them with the inserts, but I haven't tried yet. Twice I've rolled my ankle, forgetting that these have platform, however, I need them to be platforms because I can't reach anything at work, including glassracks for dirty dishes, so I think this is the best I can hope for! I'm satisfied with my purchase.
Julie Richelson Server/Bartender July 7, 2017
I love these shoes! They are so comfortable. My feet don't hurt like they use to! I wear they to run errands as well and will prob purchase a 2nd pair asapcause they are amazing. I am very happy with my choice and decision to purchase!
Christina Catherine Cashier July 5, 2017
I love my shoes. I live in a place that has snow and they do not slip at all . I am a older women and they keep from falling.
Bevi Cummings Caretaker June 29, 2017