Bullfrog 12 Inch - Soft Toe
is rated out of
5
by
133
.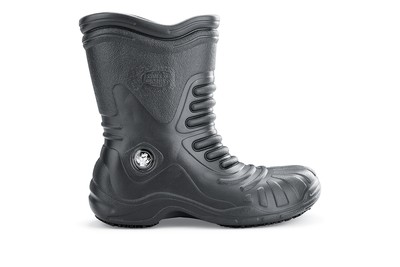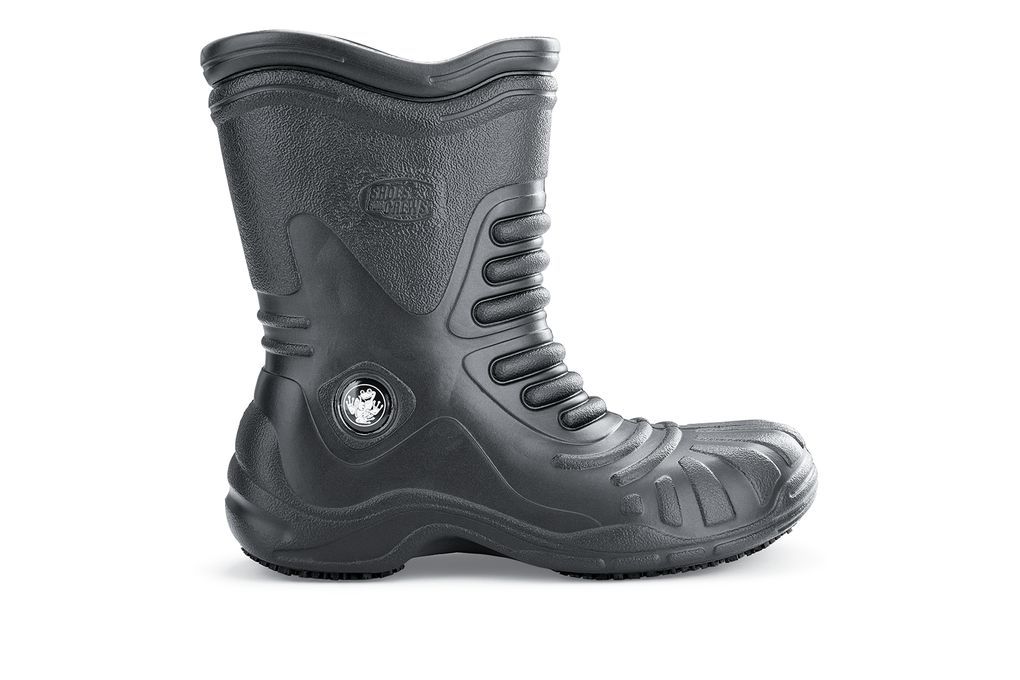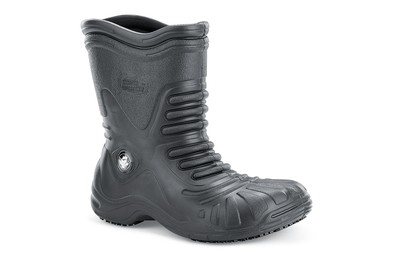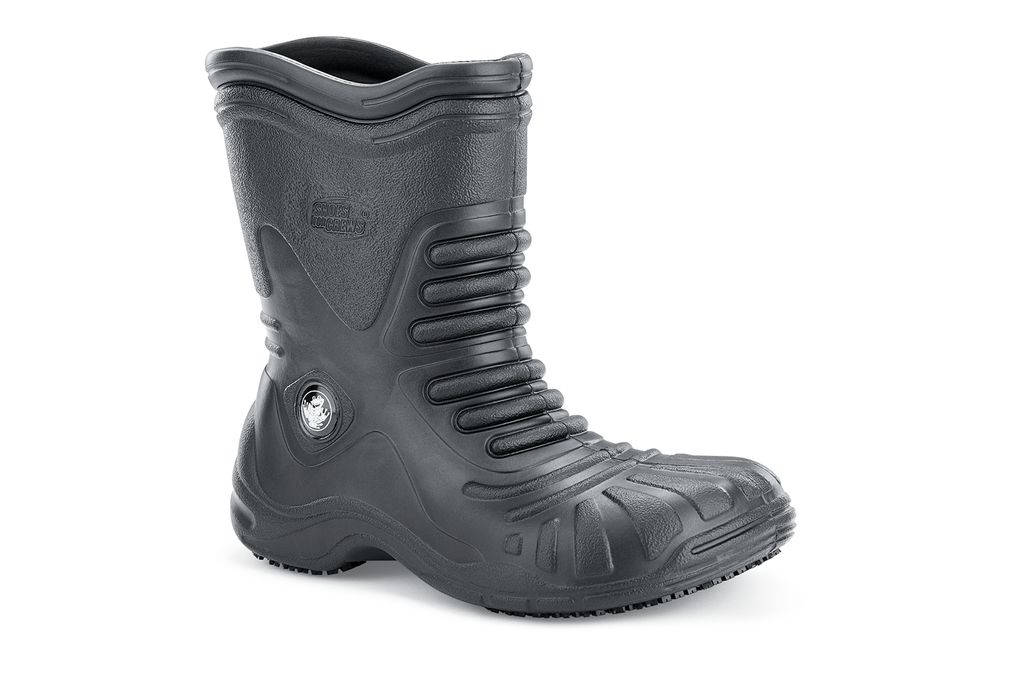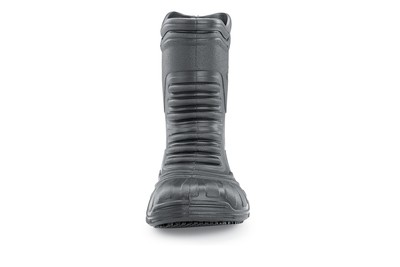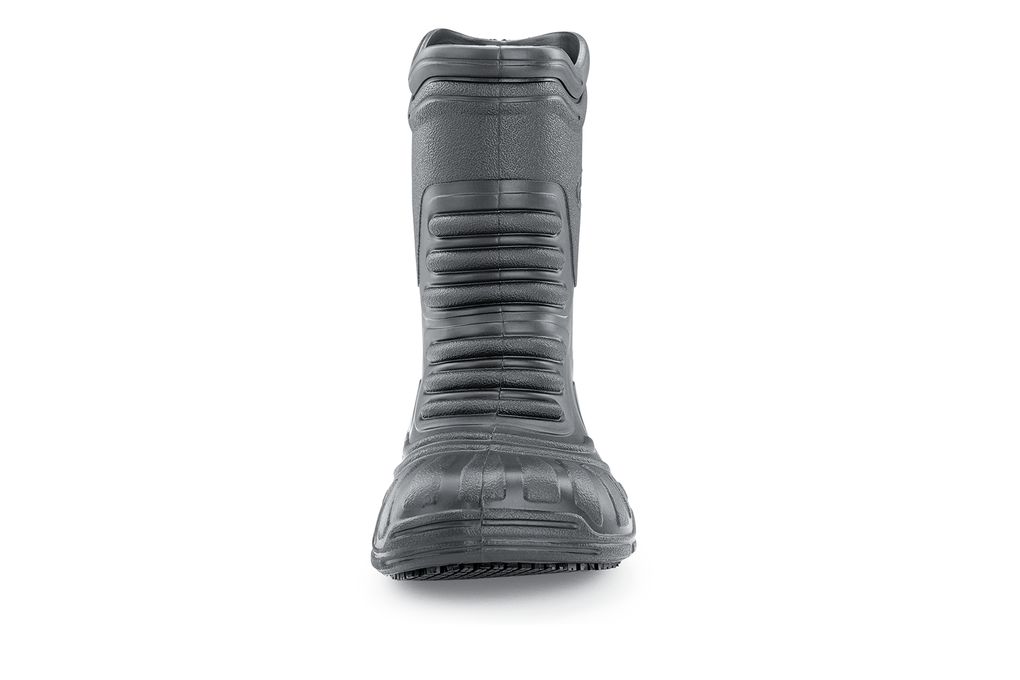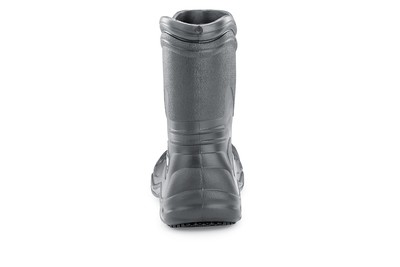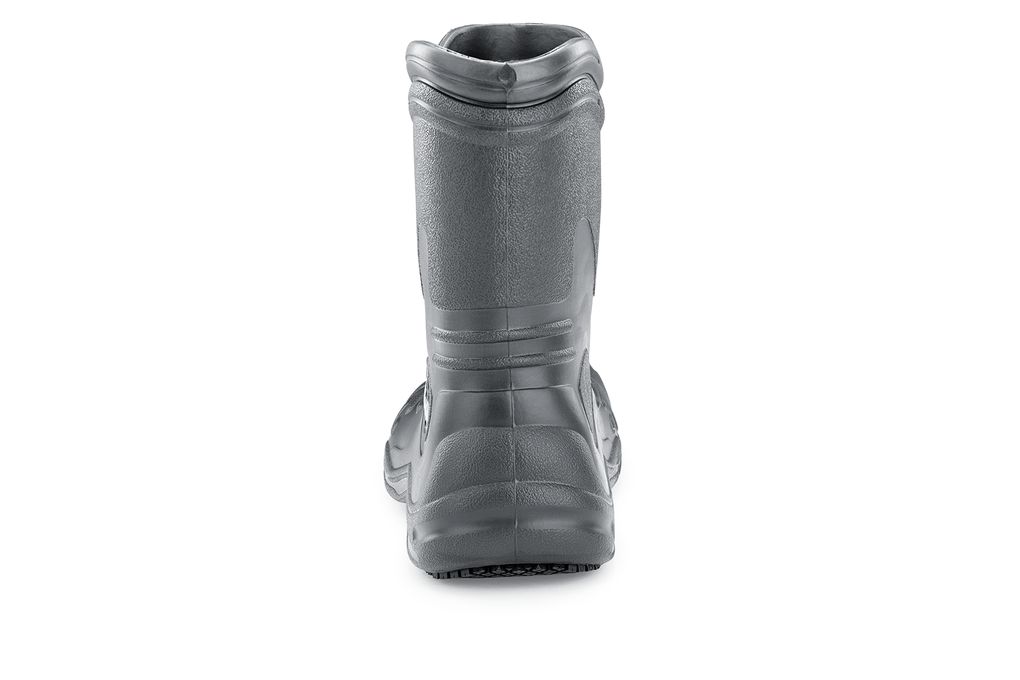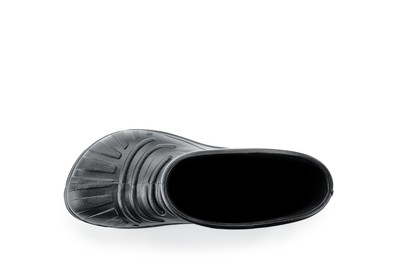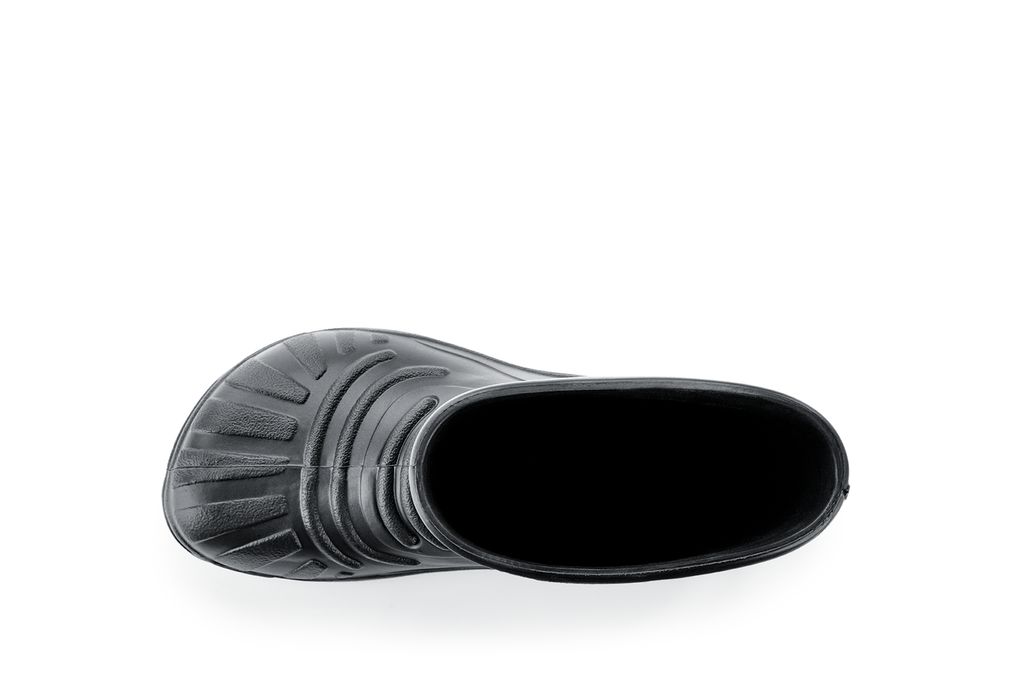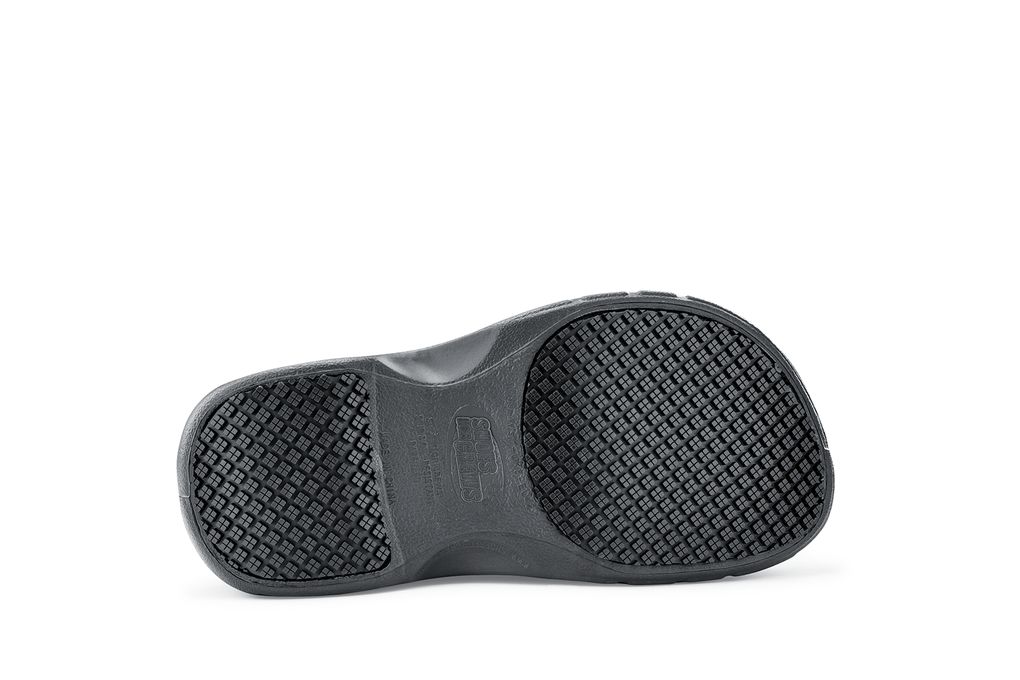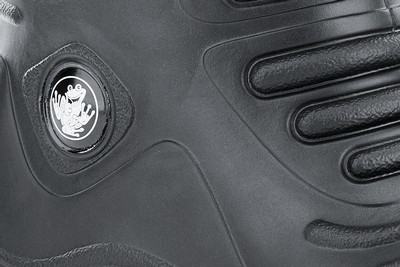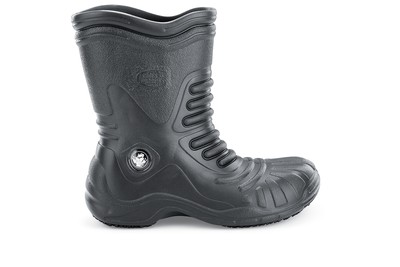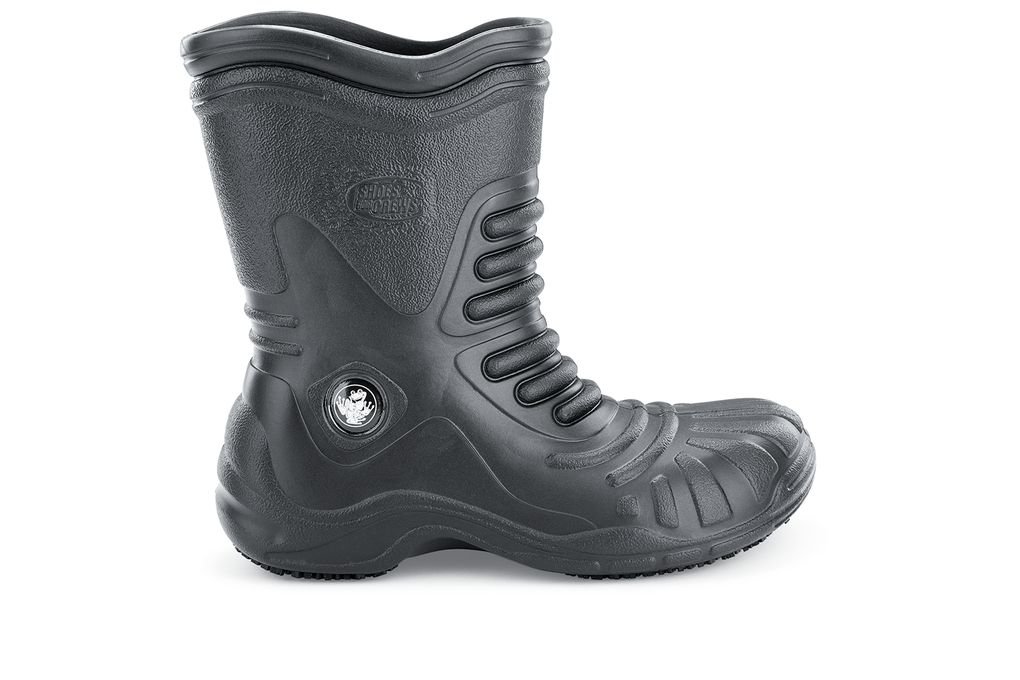 Bullfrog 12 Inch - Soft Toe
Black, Style# 5004
Price After Discount
$38.00
| | |
| --- | --- |
| Price | $49.98 |
| Sale Discount | - $11.98 |
| Price After Discount | $38.00 |
Description and features:
Ideal for cleanup crews, this 12" water-resistant boot gets the job done.
Slip Resistant: Superior SFC slip-resistant outsole.
Water-resistant: Treated to repel liquids from the surface.
Vegan friendly
Rated 5 out of 5
by
probrwr
from
The best boot ever made
I have been wearing the same pair for 6 years as a professional brewer. We spend our time in caustic and acid and they have held up like no other boot. The slip resistance is a marvel to be seen. I made the decision and bought my whole crew these. Unfortunately I got my boot caught on a sharp valve handle and tore a hole in it. Went to buy another set and they are not available anymore. This is a very SAD thing. The width of the toe took some time to get used to but now they are something I just dont want to live without. Please keep making this boot. I bought 10 pairs last year for my crew and will continue to do that.
Date published: 2019-05-06
Rated 5 out of 5
by
Robert W.
from
This is a great Product, Only thing I can see a need for change is the look a little bit. It looks like its way to big even though its the right size. But I can say that I love the fact I can wipe them down with water and soap inside and out not worrying about anything. Also If the non kid is like this on every shoe this company has, they will have alot of business because I wanted to test these Non skid boots so I put Dawn soap with water on a hard floor, tried it with my old shoes almost fell but way slipping and sliding every where, but with these, it wasn't like skidding it would almost like it would but stuck so I love this feature because it works greatly. great work.
Date published: 2011-06-20
Rated 1 out of 5
by
Benjamin C.
from
I hated these shoes. I have a wide toe size, so when I read the reviews saying these were wide, I figured alright, I'll order a regular 12 and it should be perfect. These are like triple or quadruple wide. They are so huge! I wore these at work for two nights and then I went to the local uniform store and bought a pair of clogs. The tall heel rubbed and pulled on my leg hairs if I wore my pants on the outside and if I tucked my pants in, they would ride under my feet. My feet hurt really bad at the end of a shift. They're great for keeping water out, but so uncomfortable that it doesn't matter.
Date published: 2012-01-28
Rated 5 out of 5
by
David L.
from
I just received my bullfrogs today and I tried them out at work. As always with Shoes For Crews, the slip resistance was amazing. I went from a pair of hawks to these because the fryer oil at my job ate away at the stitching and uppers of my old shoes so i would end up with wet feet at the end of my shift. My only complaint about the bullfrogs, which is apparently fairly common, is that they are too wide in the toe. I wear a men's 15, so i expected them to be fairly wide, but I didn't think they would flare out the way they do. They are too wide for me to wear while driving to work because my pedals are too close together, but other than that, they seem like a quality product.
Date published: 2011-06-08
Rated 4 out of 5
by
Raymond N.
from
I have been a dishwasher for almost a year. I do not like my job at all, but I can stand it a whole lot more with these bad boys. Before I got these boots my feet were constantly soaked, I was getting rashes, I was ruining socks left and right, and I went through cheap non-slips like they were nothing. These boots solved all my problems and I love the bulky 70's sci-fi look. The only thing I can say is they are very uncomfortable and take some getting used to. I bought some Dr. Sholls and they feel better, but they still feel big and bulky.
Date published: 2016-05-22
Rated 5 out of 5
by
Anonymous
from
Everybody in Alaska is learning the "extra tuffs" that have been family footwear for generations..... are now falling apart. This sudden product unreliability is something of a crisis. I love my Bullfrogs and now wonder why I didn't switch to them earlier. My daughter and grandson also are enjoying theirs which I purchased from the web site. I don't live in Alaska but work there seasonally. Both Daughter and Grandson live and work on Kodiak Island. They are showing off their new footwear daily, now that rubber boot weather has returned in full force. I hope they sell like hotcakes and every Alaska company offers Shoes for Crews. Most comfortable and naturally fitting shoes I have ever worn. Going to buy a pair of those Bullfrog low quarters as soon as I can.
Date published: 2012-11-04
Rated 5 out of 5
by
Anonymous
from
These are GREAT!!!! I just got them, and both pair together are lighter than just one of my Trends Hiker II that I am replacing... I have been a customer of SFC for over 16 years now... and have only had one bad pair of shoes... which they replaced fast and easily... And the new pair, same style and size, was great... I was sad to see them change the Trends Hiker... but this one is a great replacement!!!! One note.... I always order 9 1/2 Wide... not available in this shoe... ordered a 9, and is still a little big... but still very nice... Thanks Guys.... :)
Date published: 2008-12-14
Rated 4 out of 5
by
Nash F.
from
Love the bullfrog!!' I work in a restaurant 8 to 10 hr a day, and for those that work in a restaurant knows it can gets pretty slippery... With the bullfrog grips the floor perfectly and provides you with a feeling of security that you're not going to slip.. And it feels good to get off work with my feet not hurting and day... Very comfortable!!! I will order another pair and I tell everybody at work how great they are.,,,, Thank you Nash Canton, TX
Date published: 2015-02-19