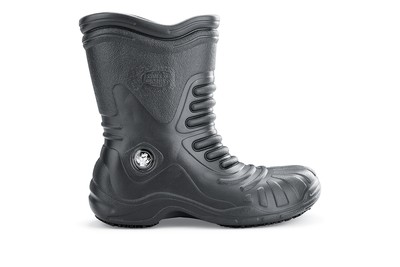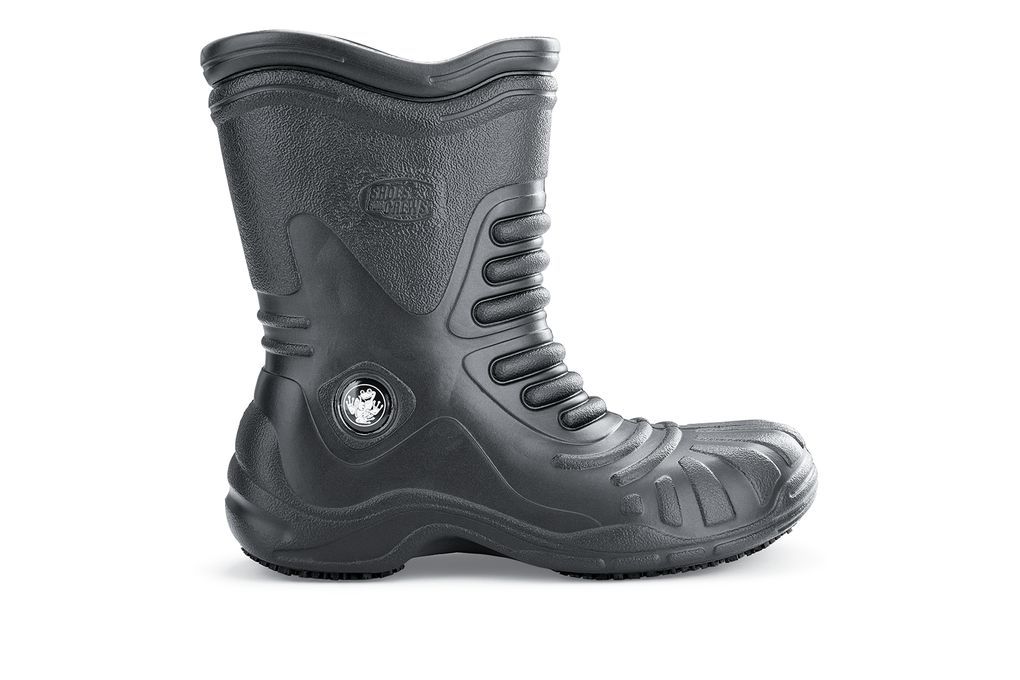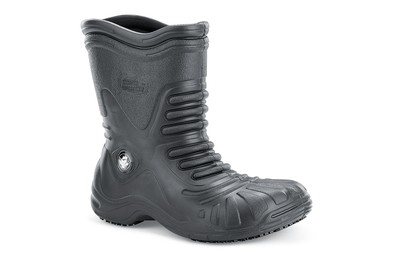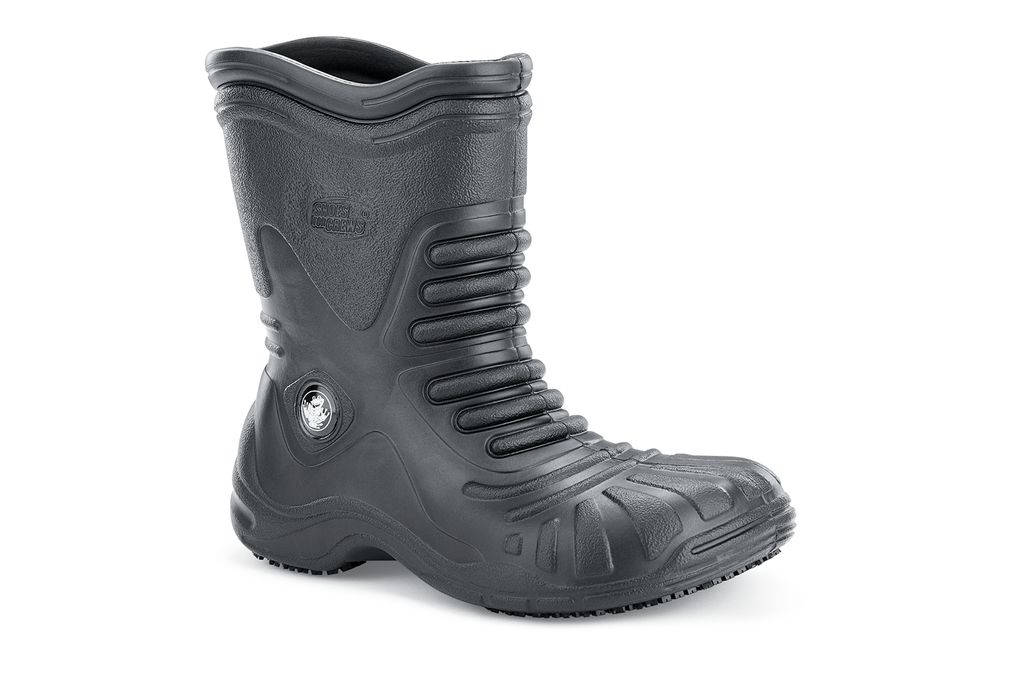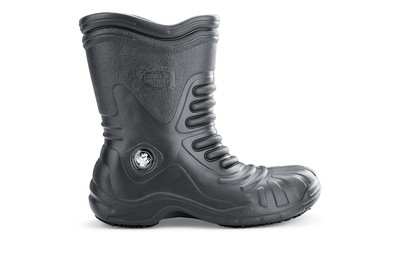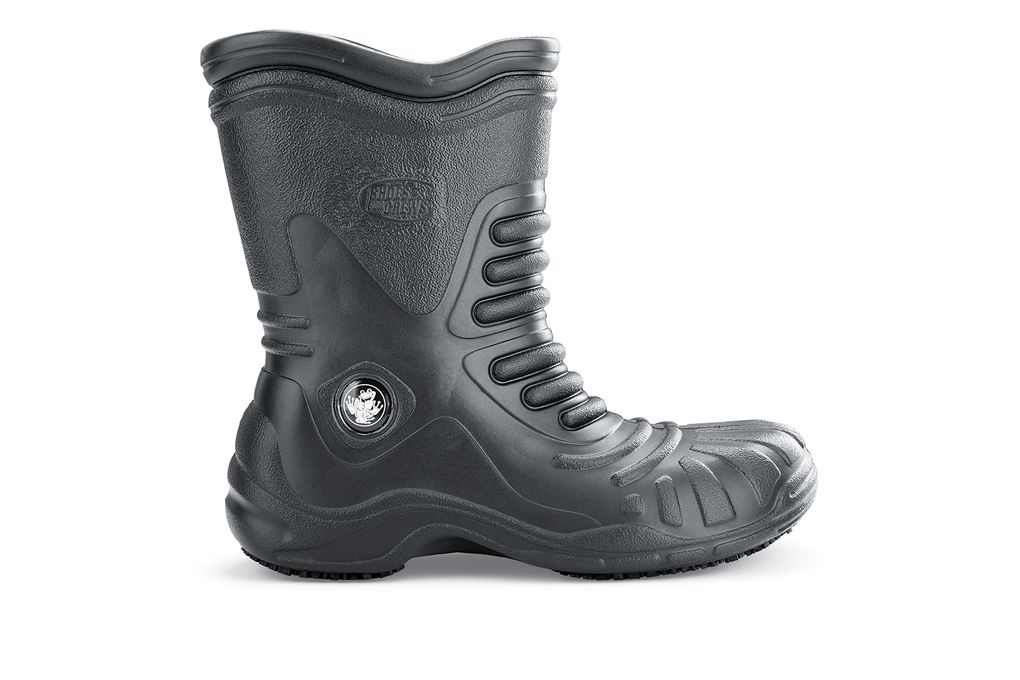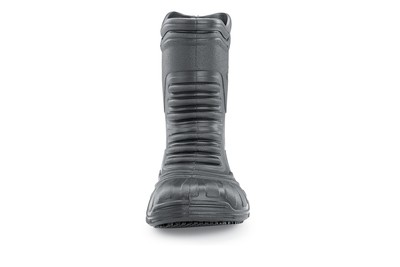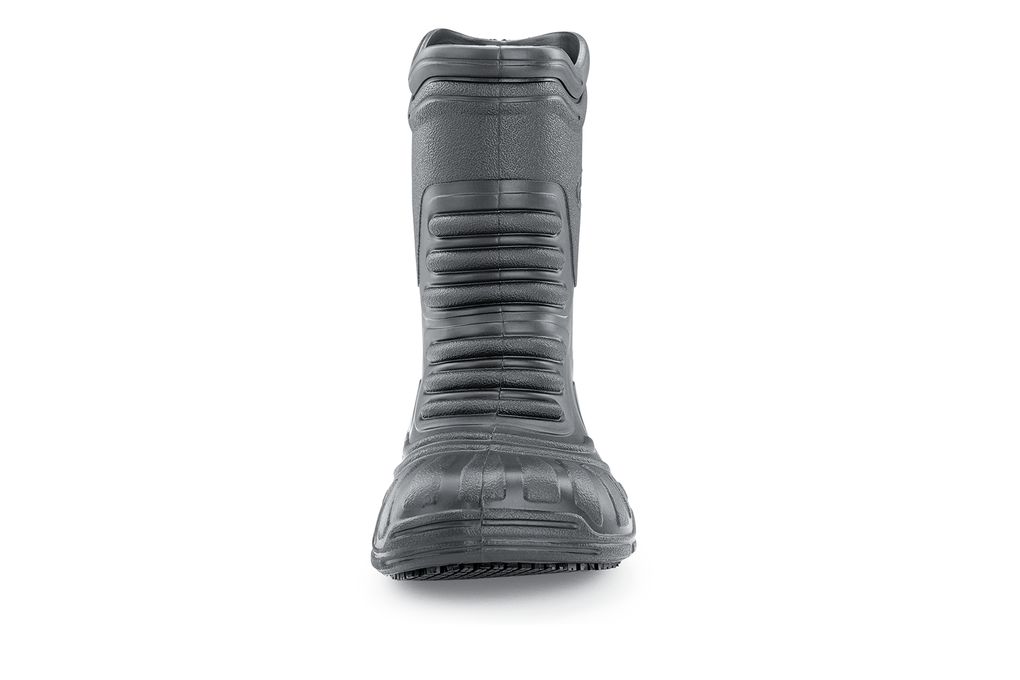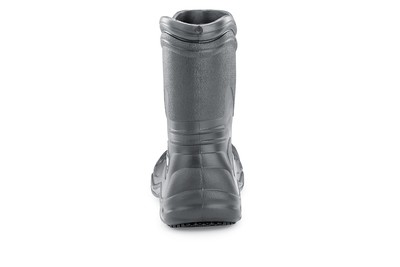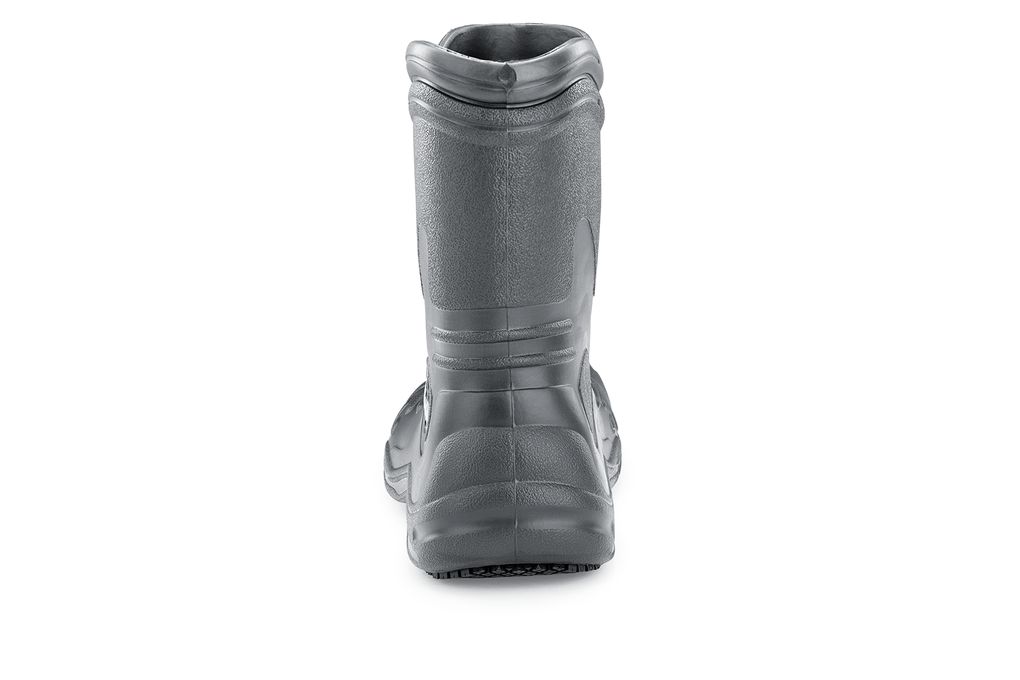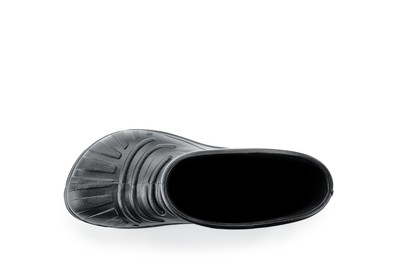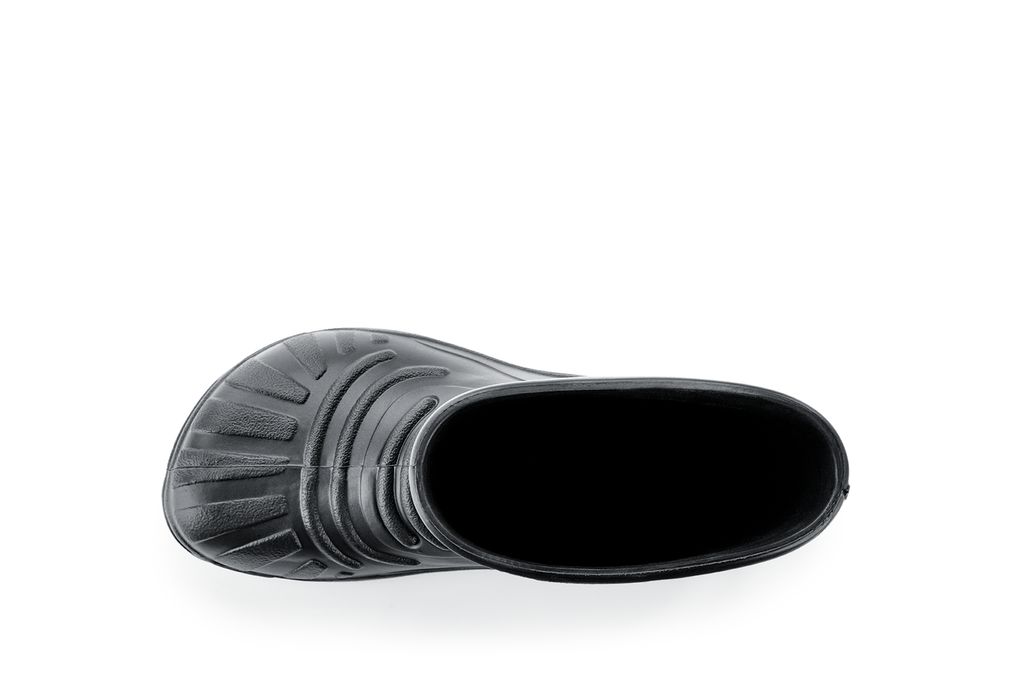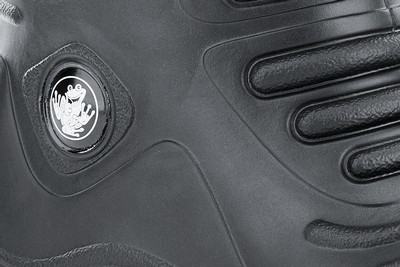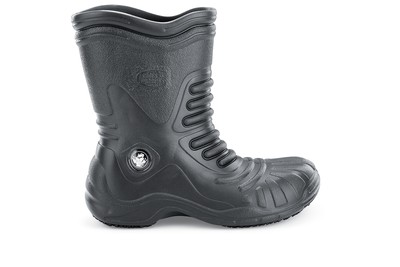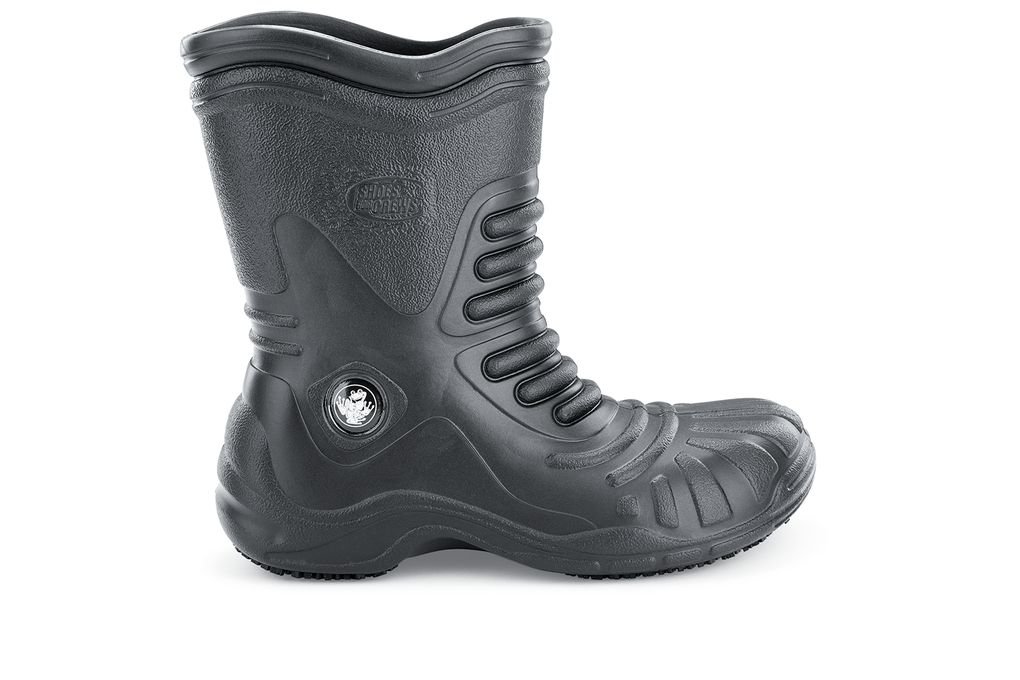 Bullfrog - Soft Toe
Black, Style #5004
Ideal for cleanup crews, this 12" waterproof boot gets the job done.
Waterproof
Boots or shoes constructed to keep your feet dry.
Vegan
Does not contain animal products or by-products, and not tested on animals.
Other Features
100% Vegan
Vegan friendly
Made of a durable, high-grade EVA/rubber blend
12 Inch waterproof boot
Slip resistant
Excellent non slip. Bought a size larger for my custom fit orthotics. Waterproof. Overall great boot. I am very pleased. Associates are asking where I got them from. I direct them to www.shoesforcrews.com. This is where I will be ordering my work boots from now on.
Shelia Jamison July 24, 2016
Purchased for use on a fishing boat. Workef as expected, comfortable all day.
Chris Dushane June 26, 2016
I only wear your shoes I got my first pair in 2012 and now it's my shoe if choice it helps keep me safe in my job and I trying to get my coworker to buy a pair as we strip slippery floors.
Martha Ross Custodian June 4, 2016
I have been a dishwasher for almost a year. I do not like my job at all, but I can stand it a whole lot more with these bad boys. Before I got these boots my feet were constantly soaked, I was getting rashes, I was ruining socks left and right, and I went through cheap non-slips like they were nothing. These boots solved all my problems and I love the bulky 70's sci-fi look. The only thing I can say is they are very uncomfortable and take some getting used to. I bought some Dr. Sholls and they feel better, but they still feel big and bulky.
Raymond Newton Dishwasher May 22, 2016
Big and Bulky, heavy. Not very comfortable. Great for keeping my feet dry, but I do not use them everyday.
tisha martin March 19, 2016