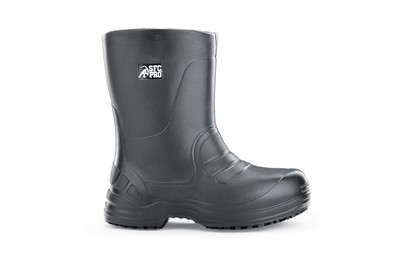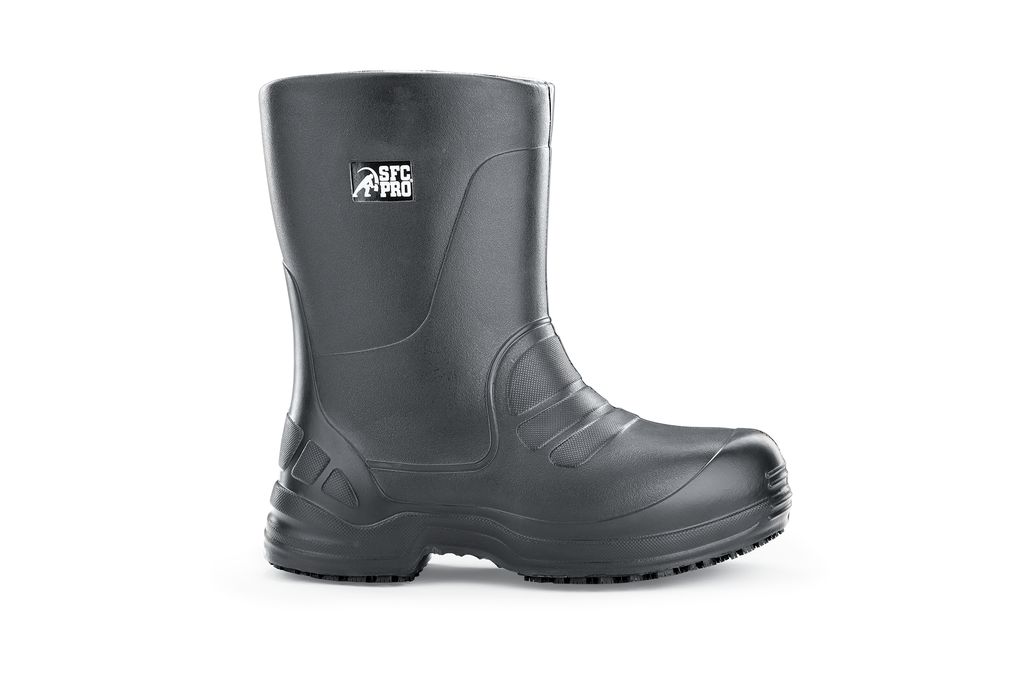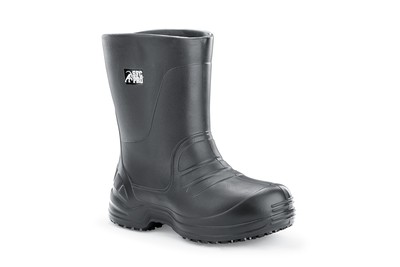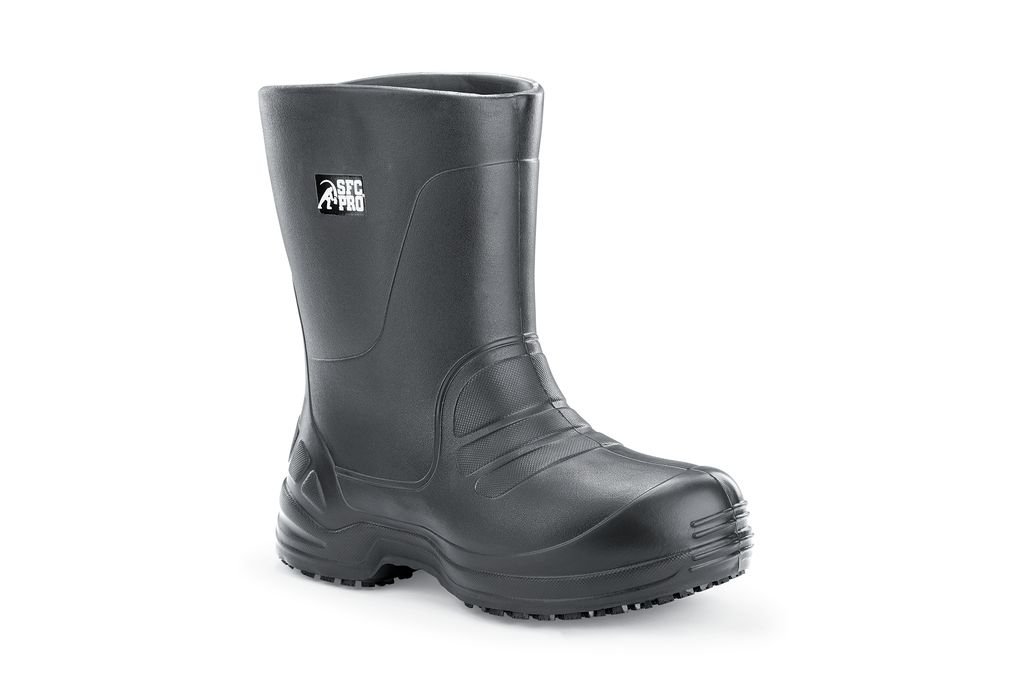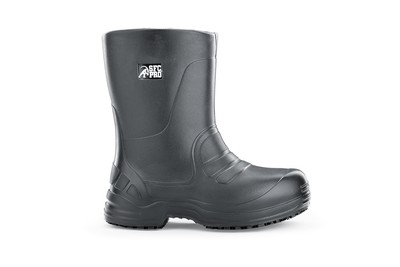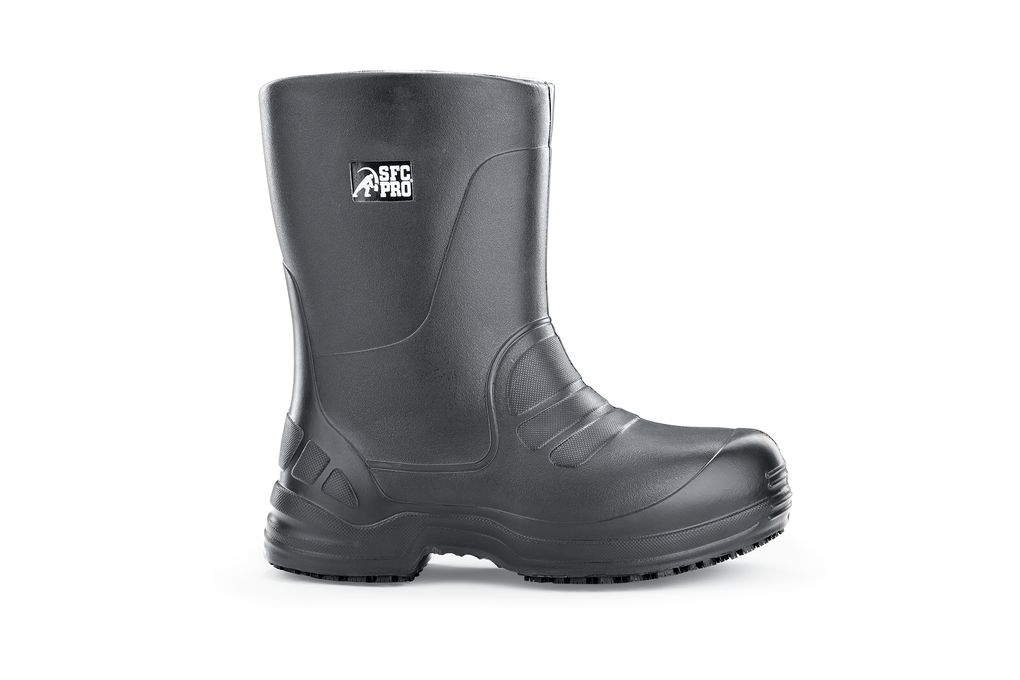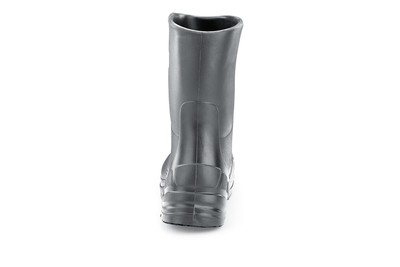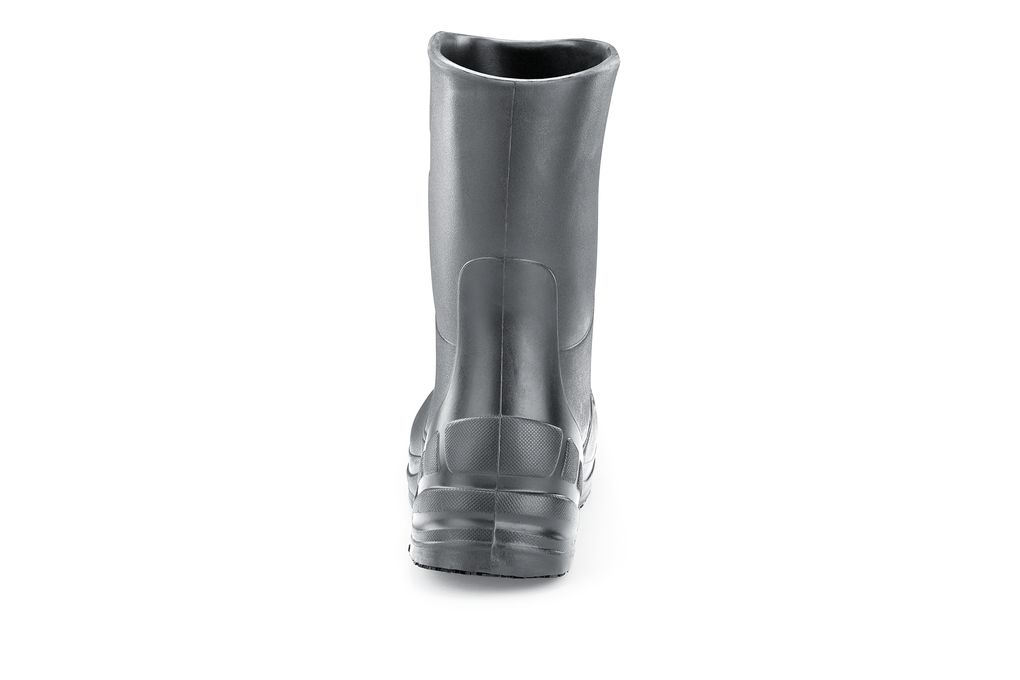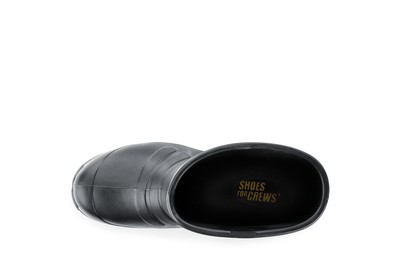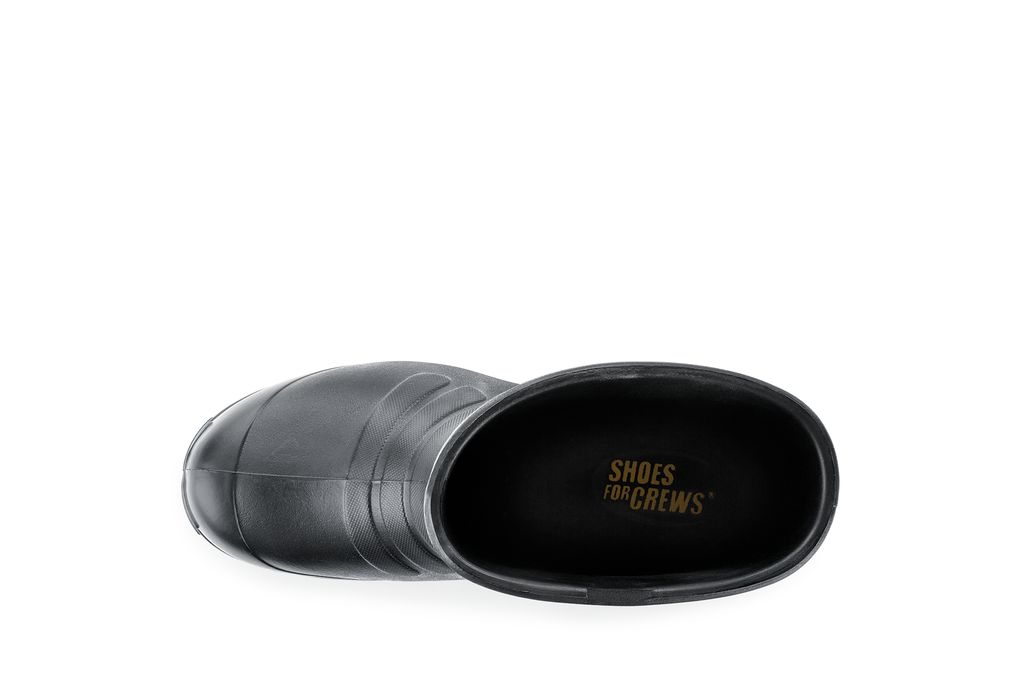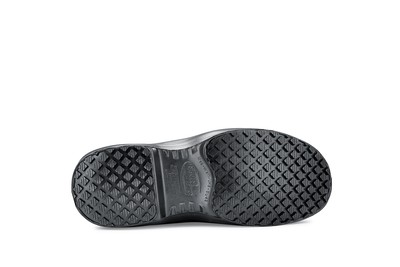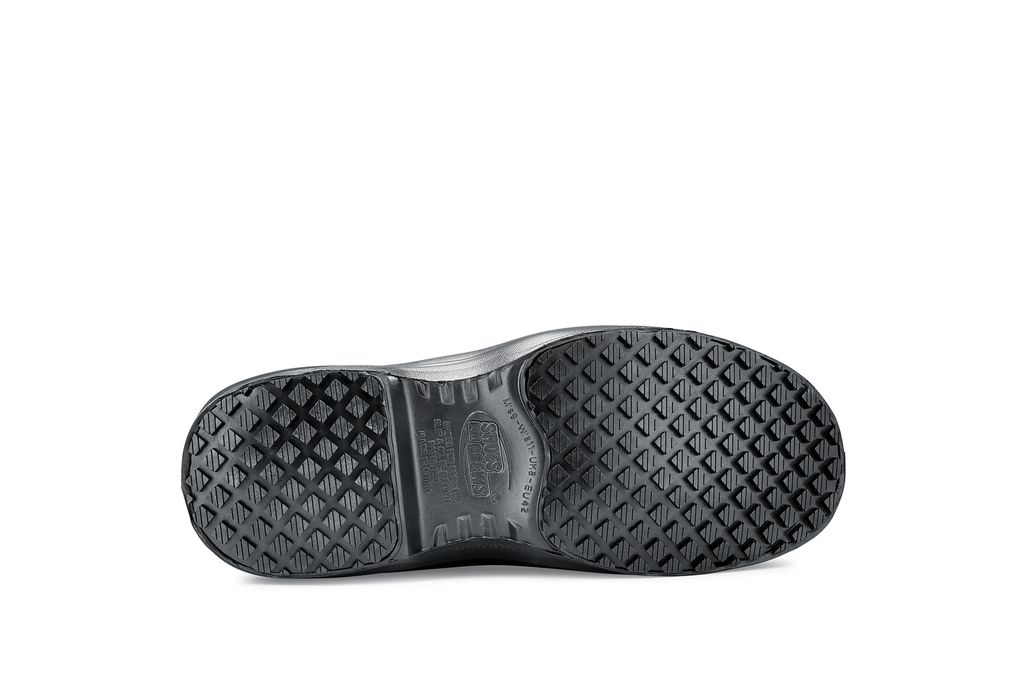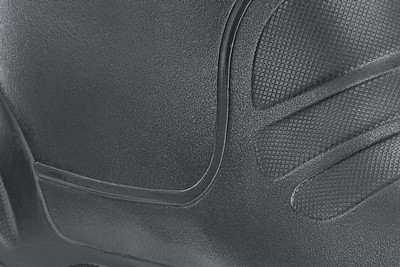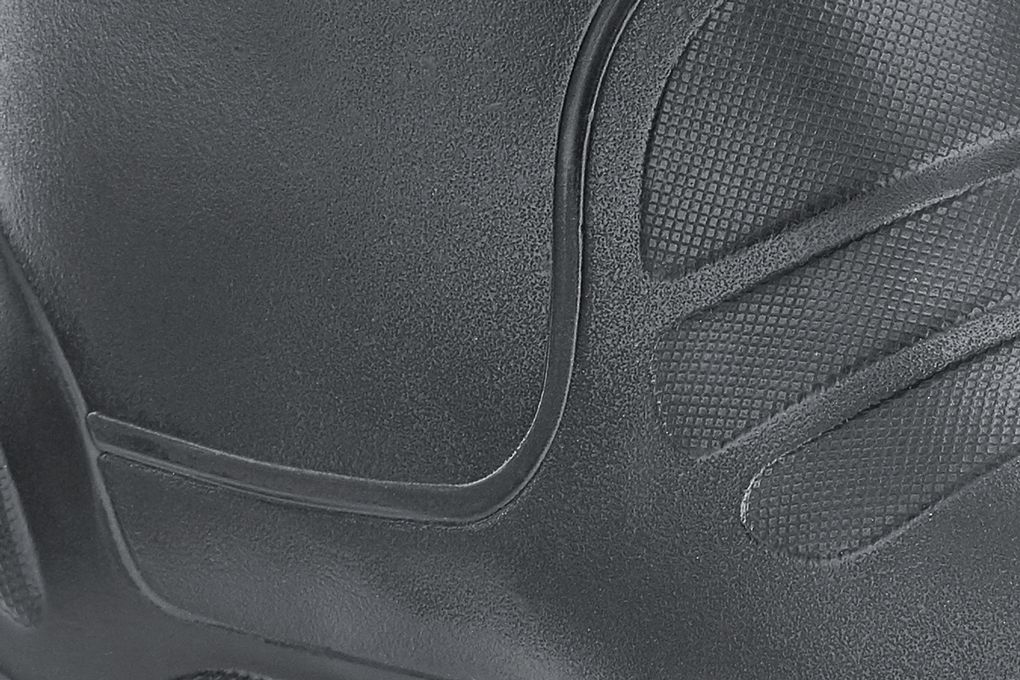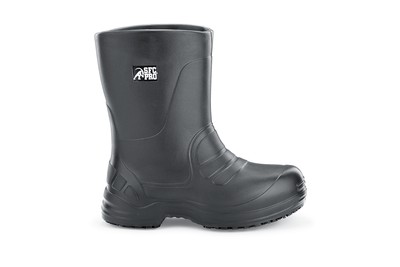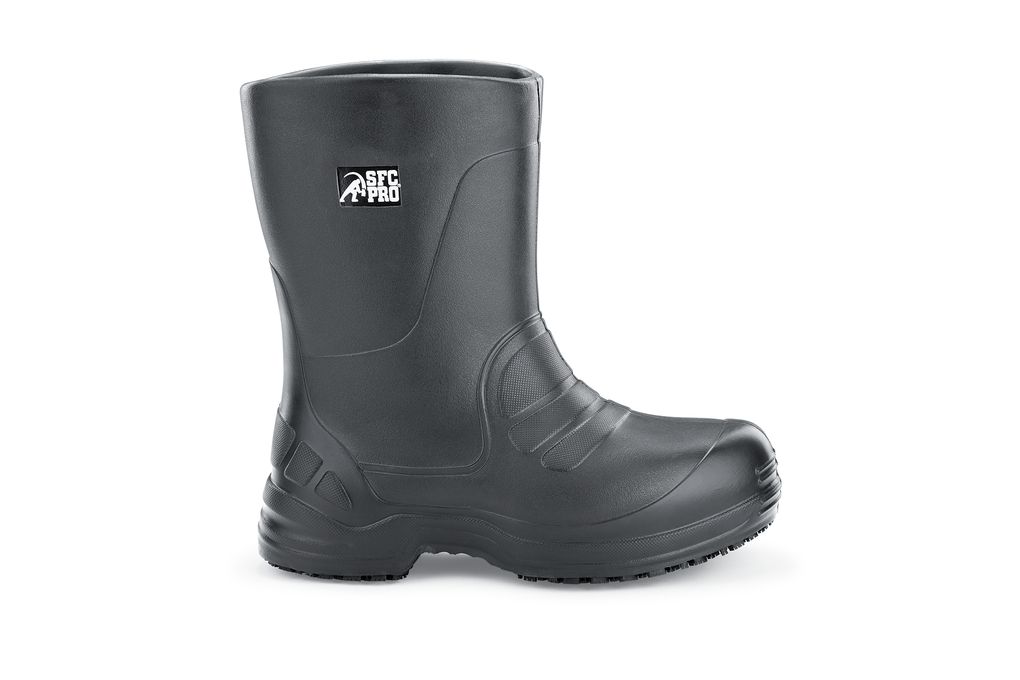 Bullfrog Pro 10 Inch - Soft Toe
Black, Style #5005
When the job demands more, this durable waterproof boot is the answer.
Waterproof
Boots or shoes constructed to keep your feet dry.
Removable Insole
Insoles are removable to allow for custom insoles or orthotics.
Vegan
Does not contain animal products or by-products, and not tested on animals.
Other Features
Removable cushioned insoles
Vegan friendly
Oil and fuel resistant
Made of a 6 mm thick, high-grade EVA/rubber blend
10 inch waterproof boot
Slip resistant
At first feel it was amazing. Literally felt like walking on a cloud of cushion. That's good and bad since my ankles tend to roll when not stabilized. Took them out for a spin and they performed good until my damp sock started quacking like a duck with every step I took. Best I can figure is that there is no lining (like other water boots on the market) which allow the minor slipping of the heel against the boot without friction which is causing the quacking noise. Can't get it to stop now even with dry socks so I'm unfortunately going to return them. It was worth the try.
Jason May Owner/Operator February 12, 2017
A great lightweight boot that keeps my feet warm and dry.
CLARK GRISWOLD January 10, 2017
The lightest, most comfortable boot I have worn on the Cranberry bog. My only complaint is they "eat my socks". I will definitely purchase these again for next years harvest.
Patsy Elders November 18, 2016
We use these boots for roof cleaning and pressure washing and they are great, waterproof,slip resistant and extremely light.
Doyle Roup October 1, 2016
great shoe for work.
tyrone fogg August 26, 2016