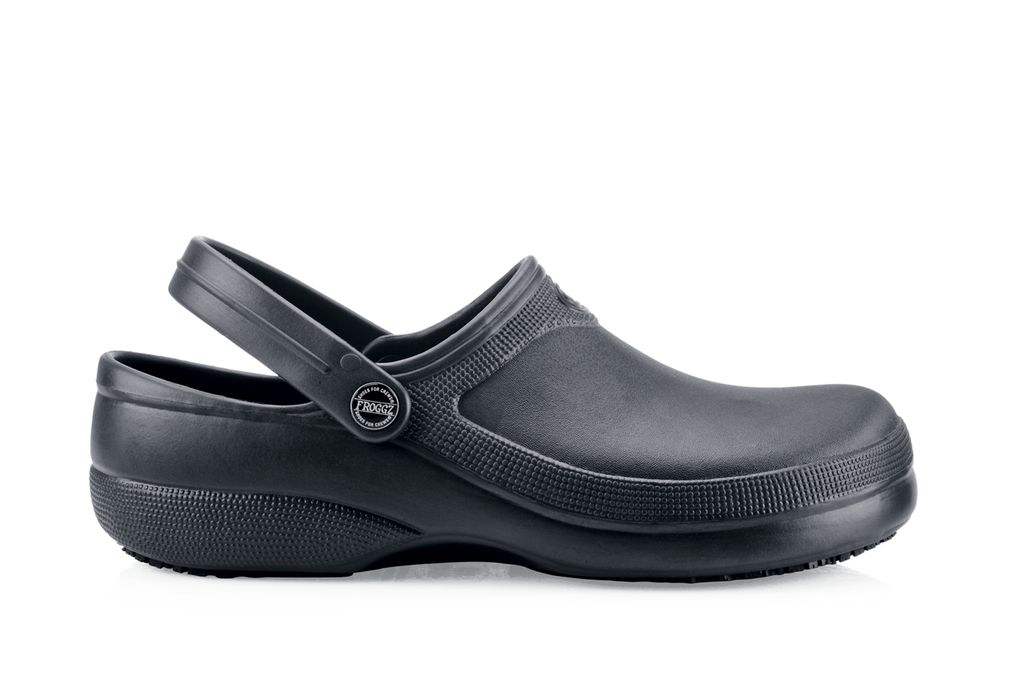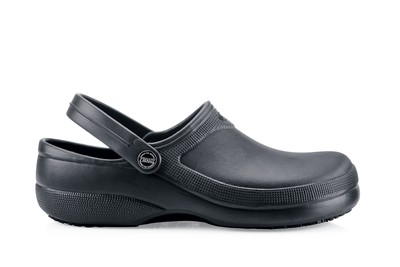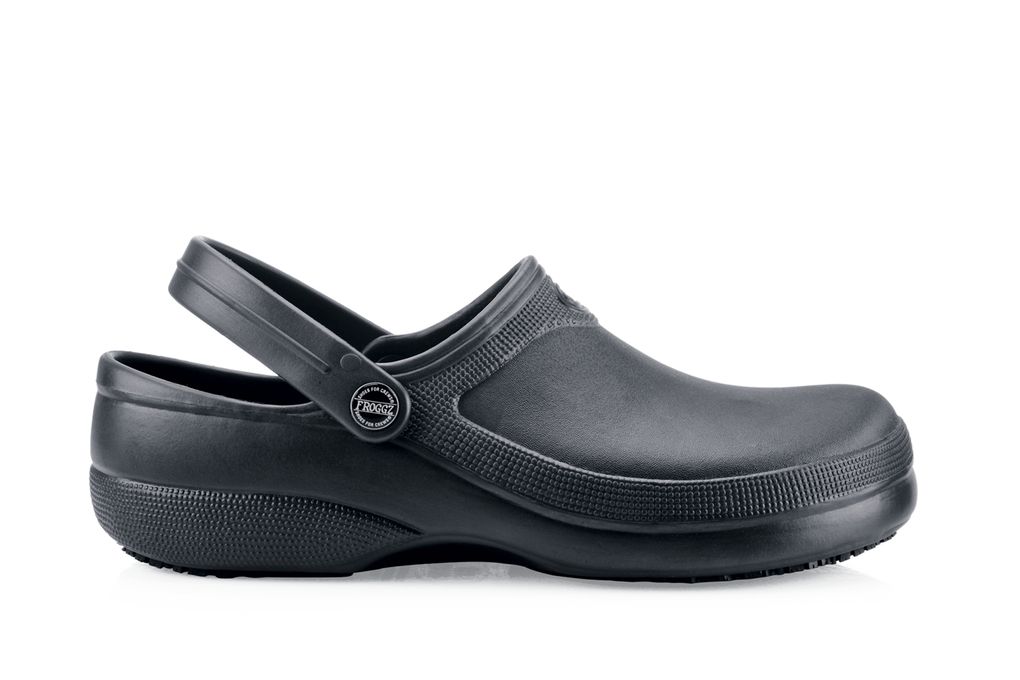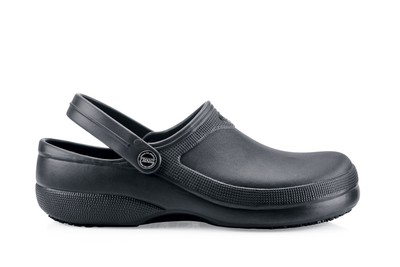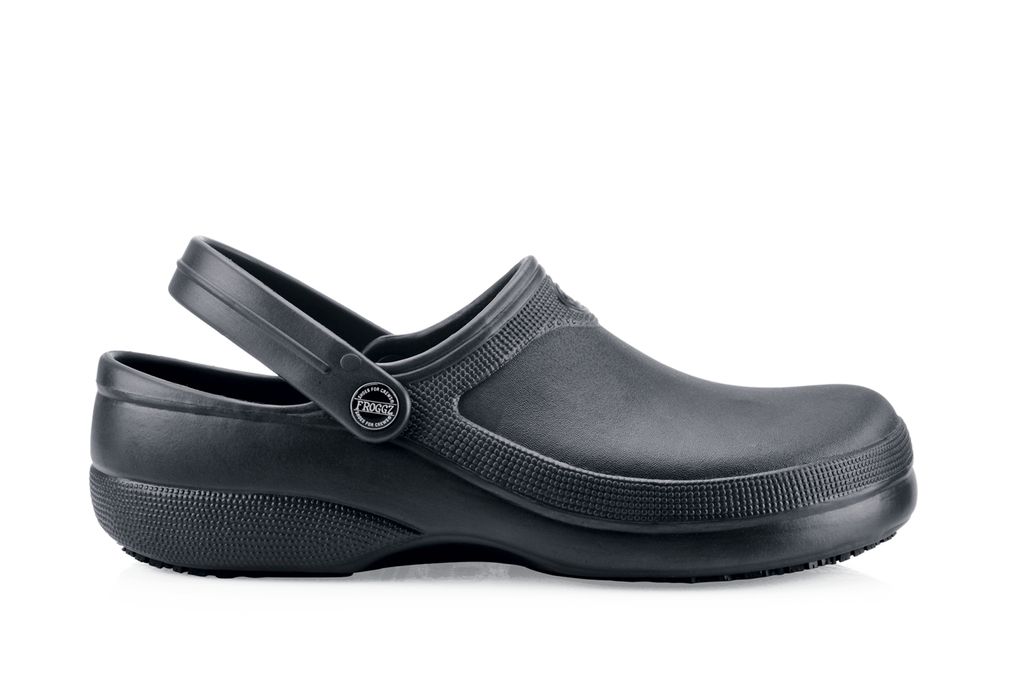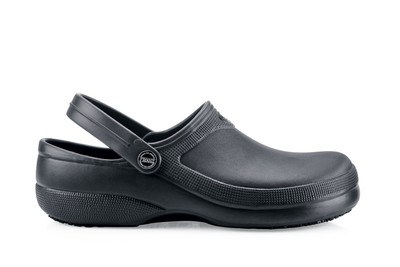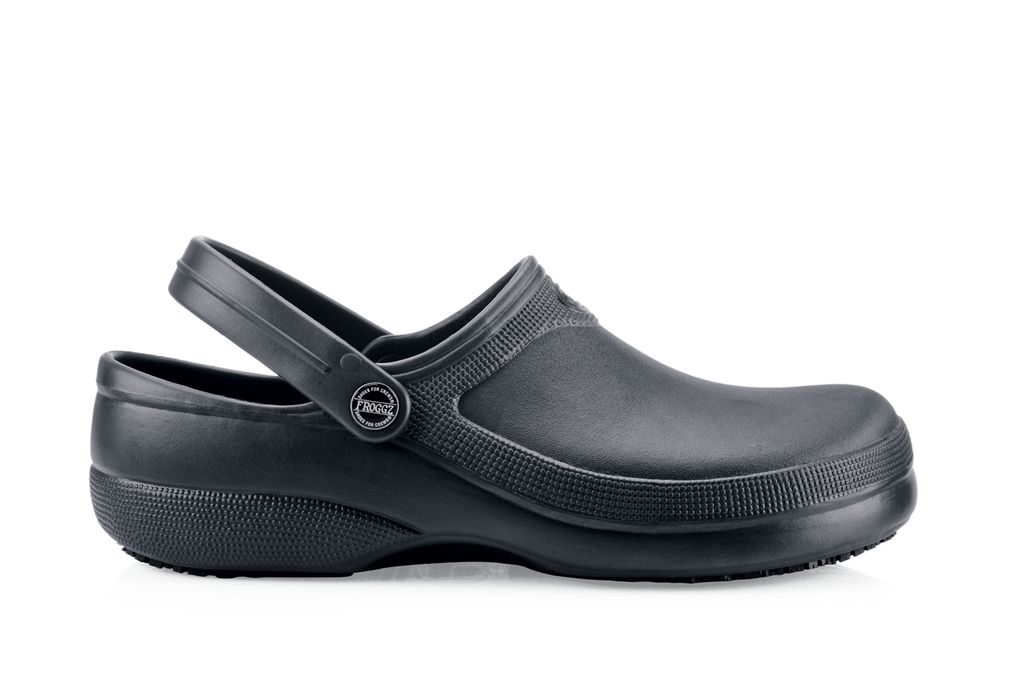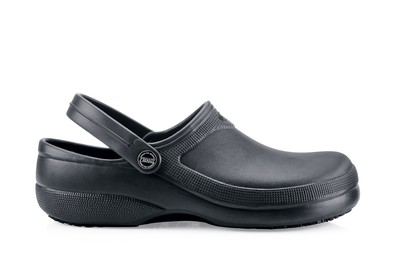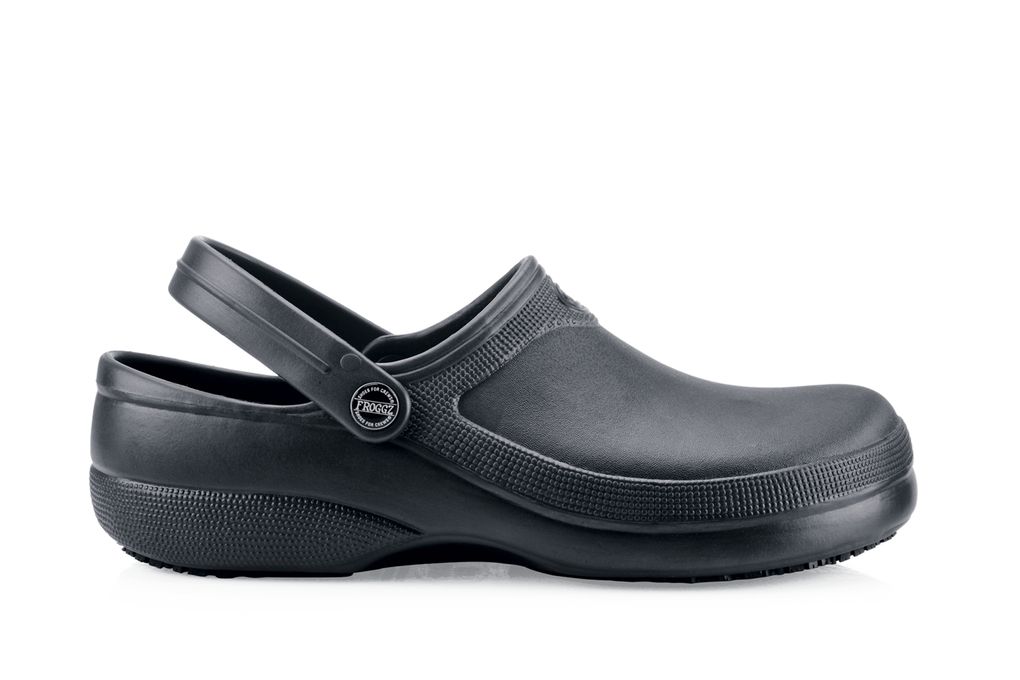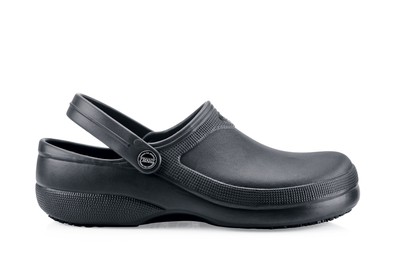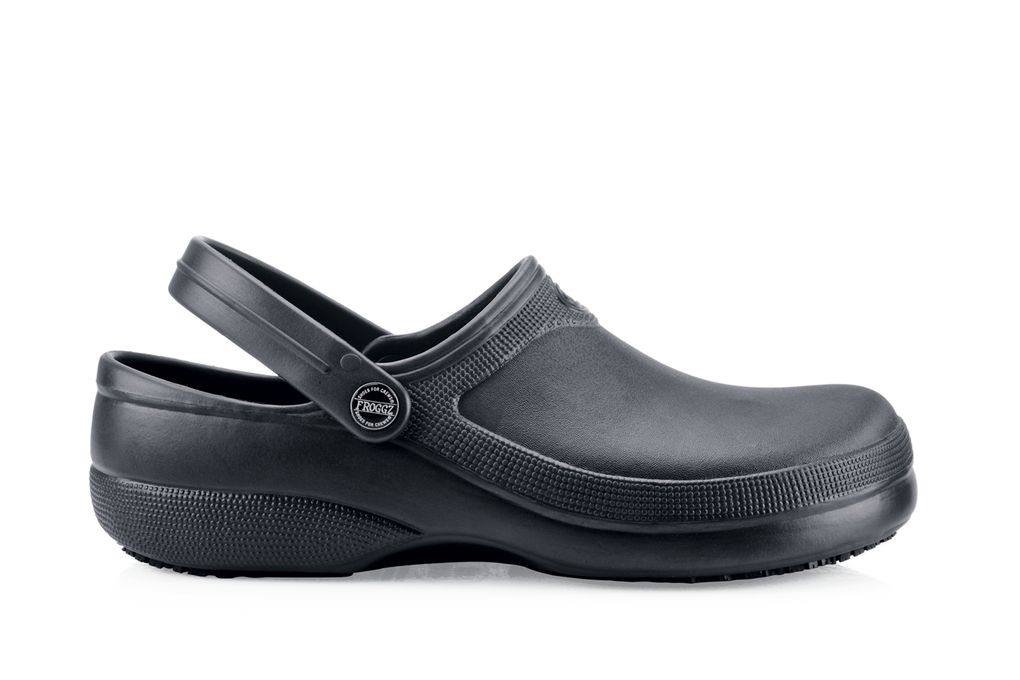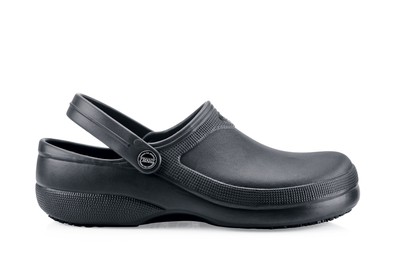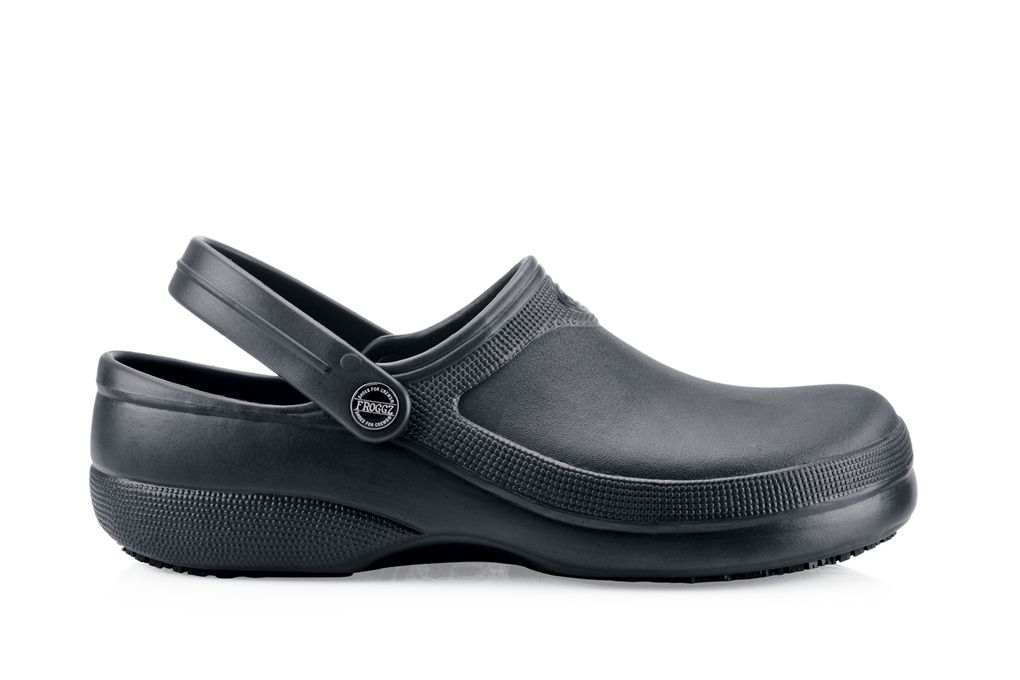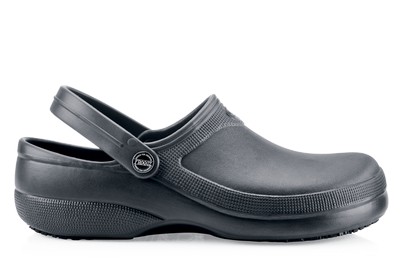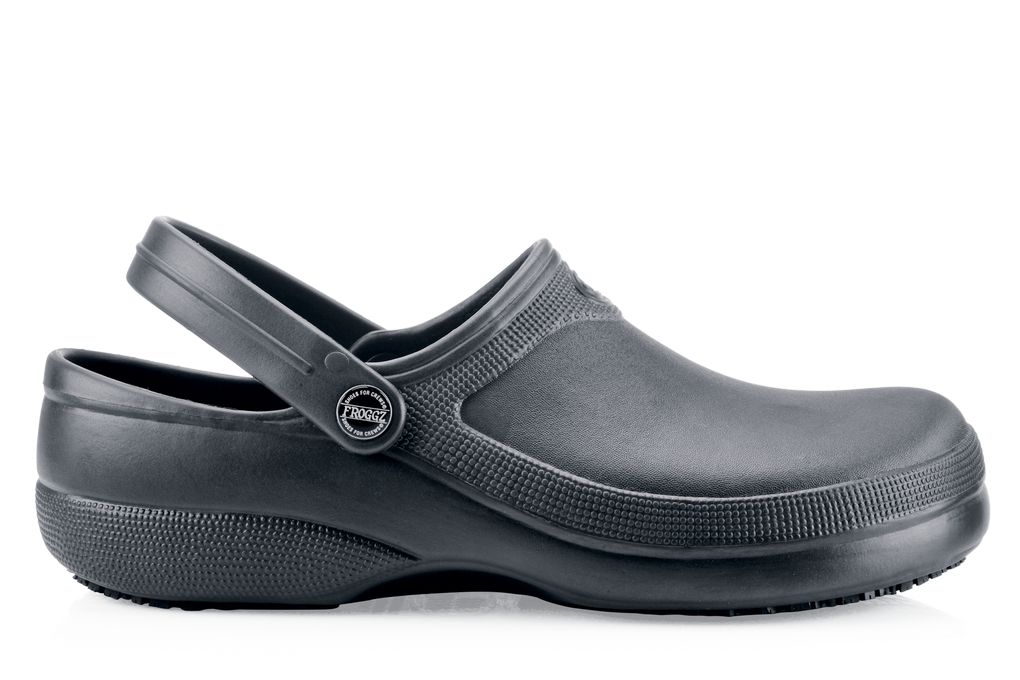 SFC Froggz® Classic II
Black, Style #5010
Easy on and off with long-lasting comfort and slip resistance.
Water-resistant
Treated to repel liquids from the surface.
Natural Fit
A default fit for most sizes of feet.
Other Features
Pivoting strap for heel support
Ventilation holes along inside of shoe
Slip resistant
Vegan
Ultra-lightweight and water-resistant
Made of a durable, high grade EVA/rubber blend
Love the shoes. Very comfortable. Love them.
Janice Beth Senturk December 1, 2017
Took awhile but finally got a fit. I had to order 2 sizes larger than I normally wear but I'm thinking these are the ones. Thanks to your customer and support team, they were fantastic. I'll be doing business with you again.
Kimberly Alderson December 1, 2017
I have been buying these for years. They are very light, unimposing and look good.
Tatyana Sanders November 17, 2017
Overall very satisfied with purchase. Slim width compared to over brands of this style. Just wish I could have exchanged for a bigger size but once I got them I work everyday.
Ryxana Inaura Waitress September 7, 2017
The first pair same kind lasted for YEARS. I love these shoes soooo comfy.
Elizabeth Mckay July 26, 2017