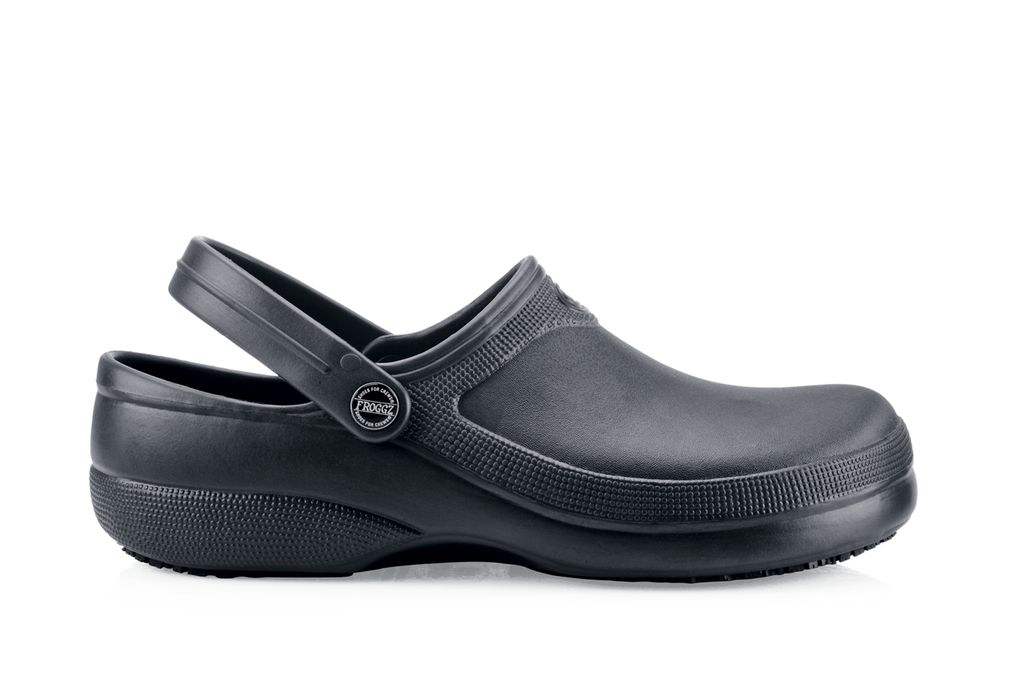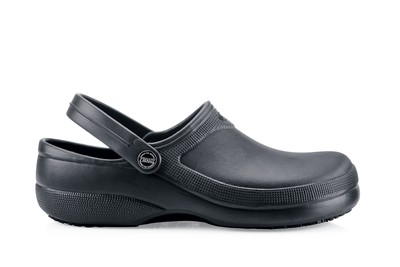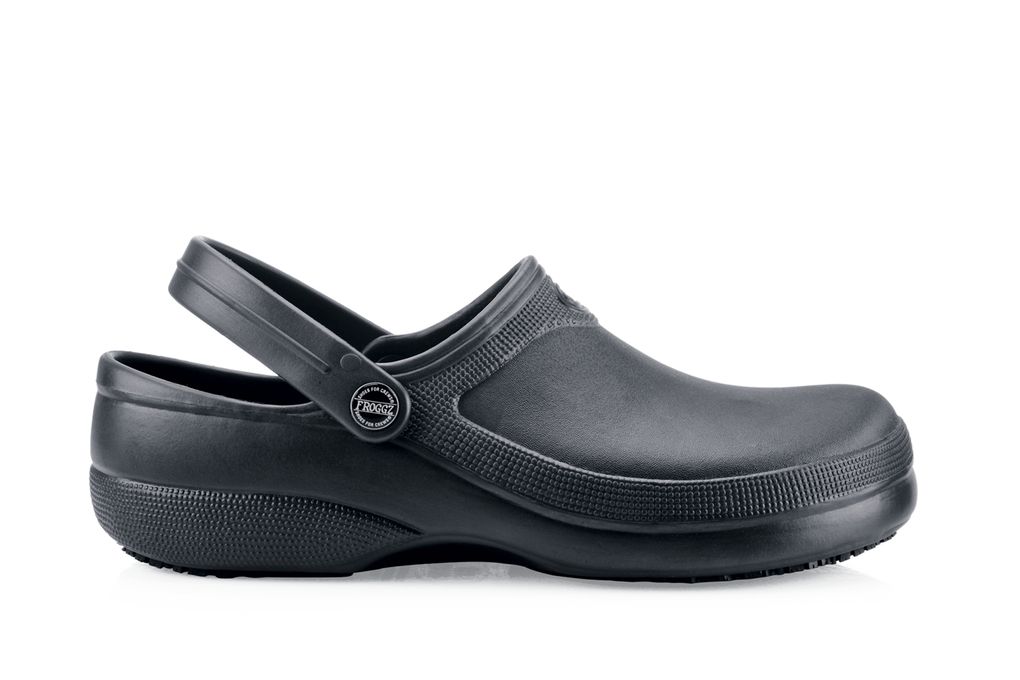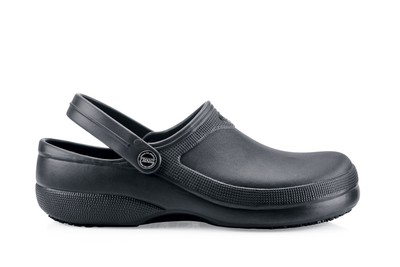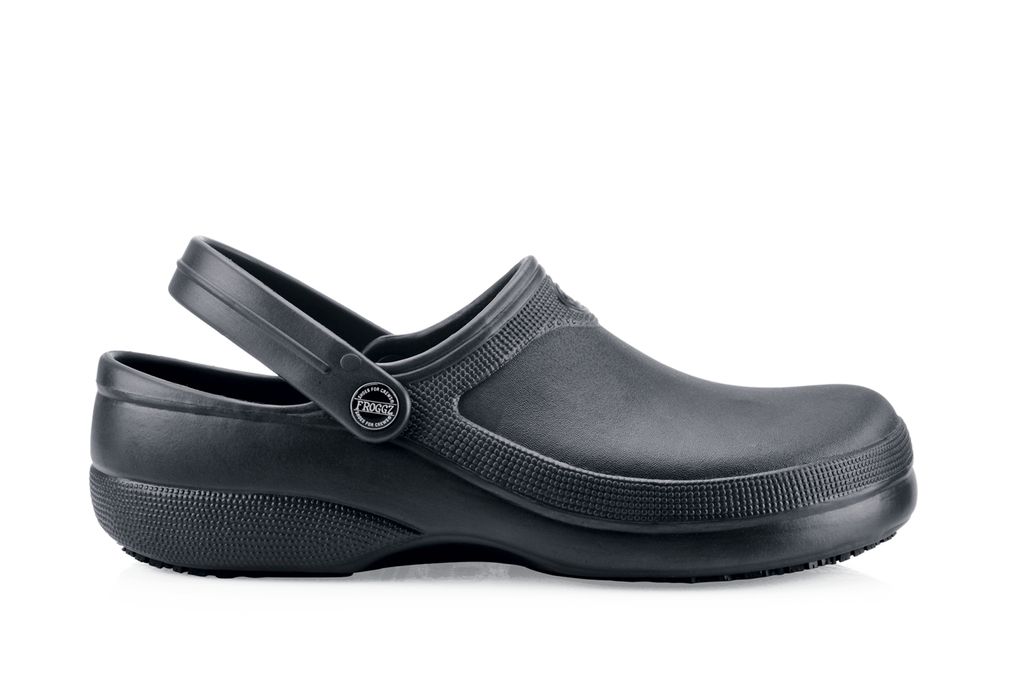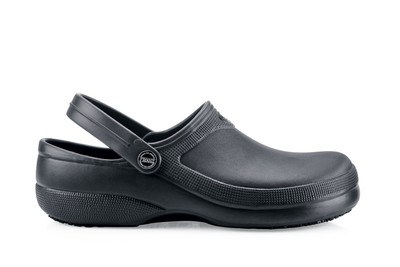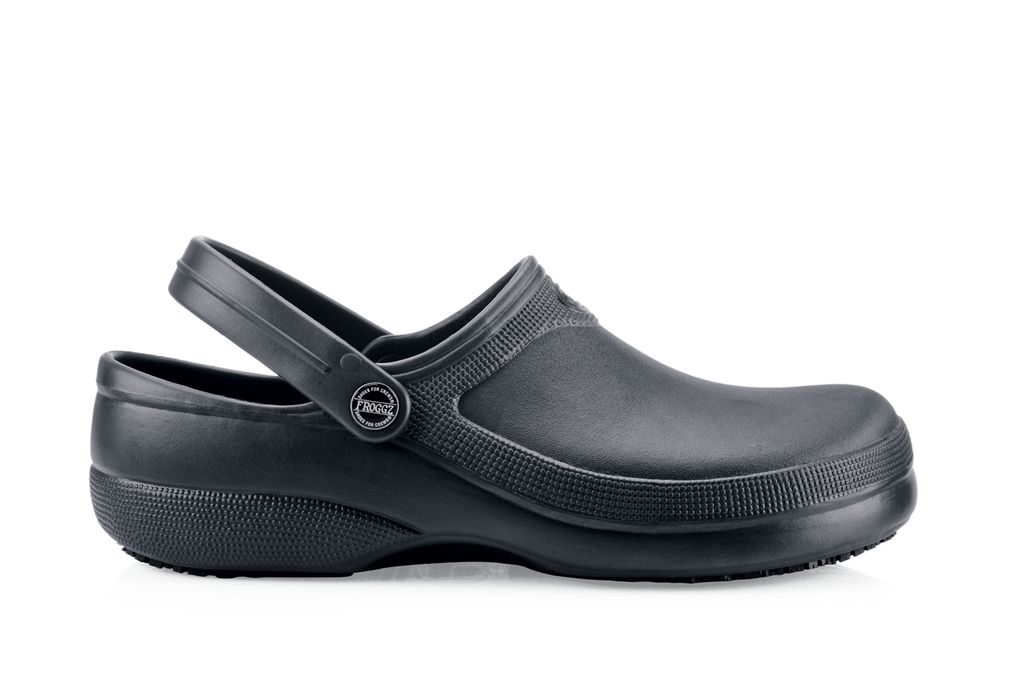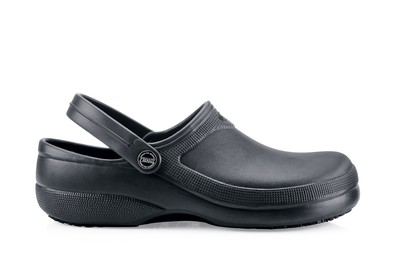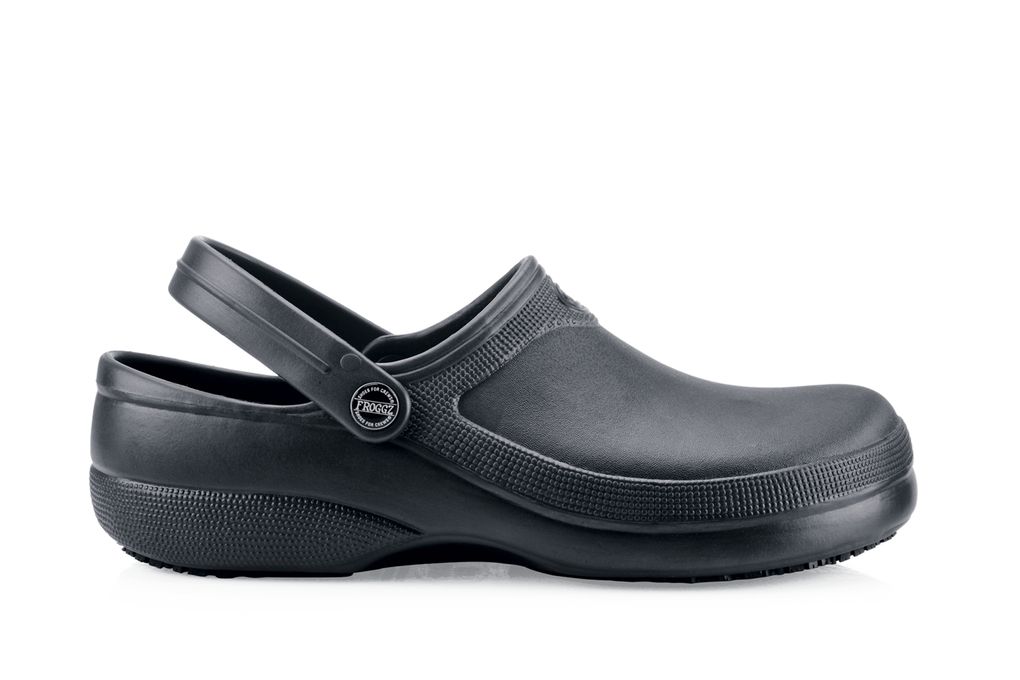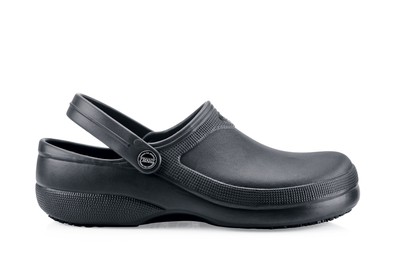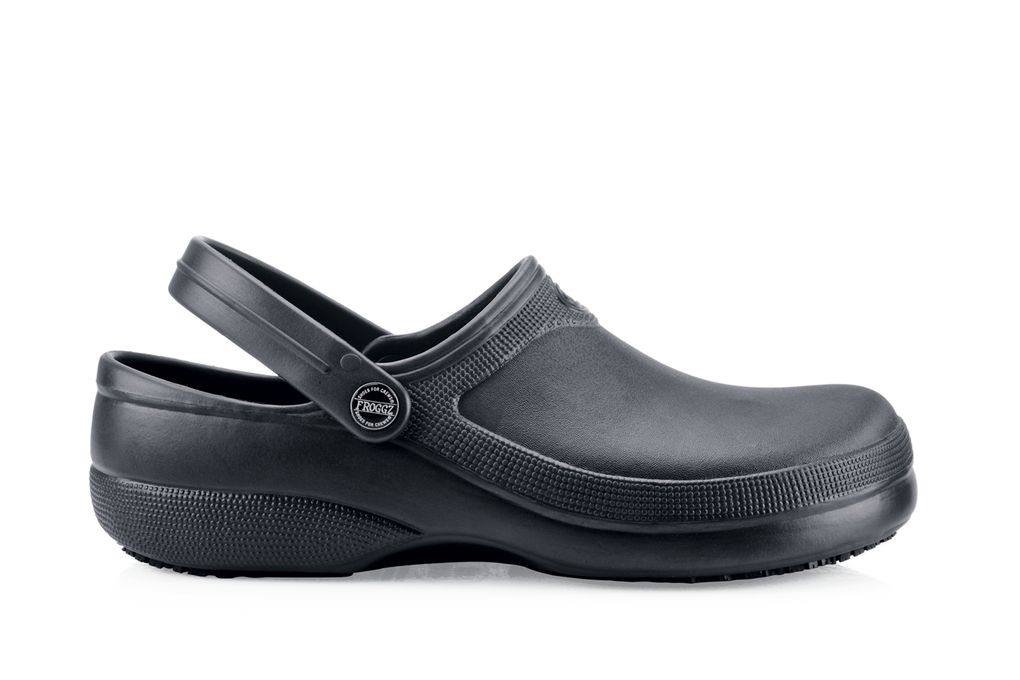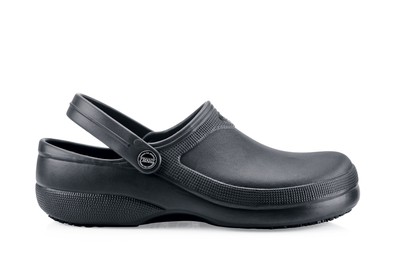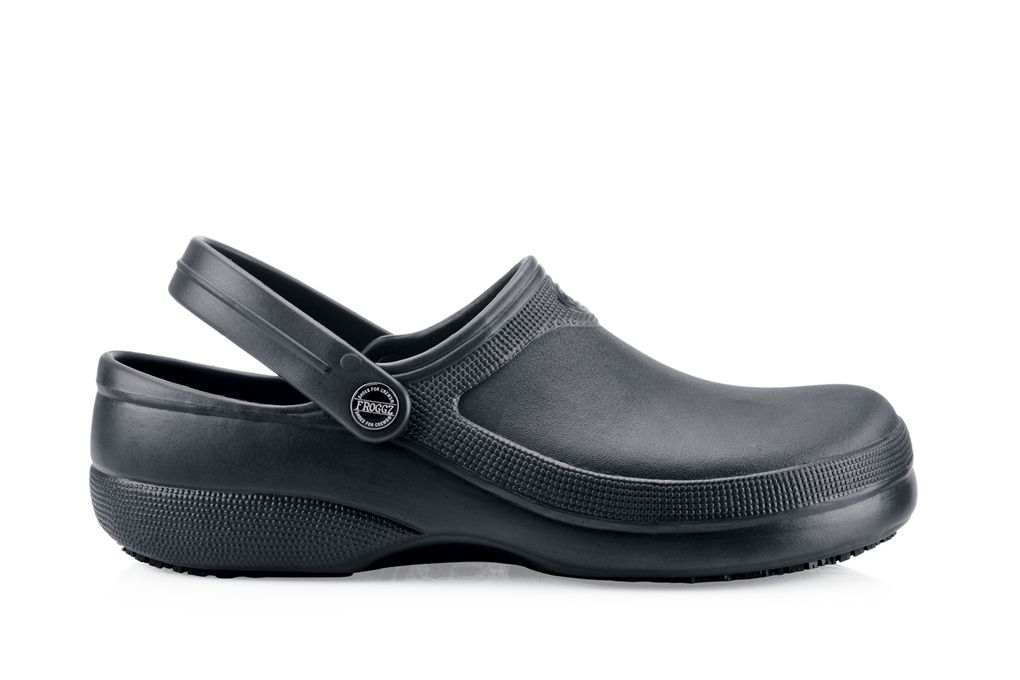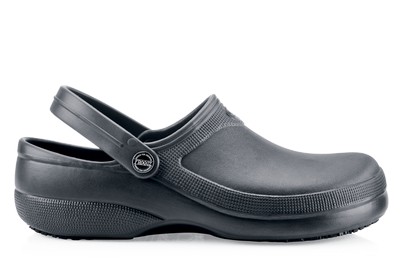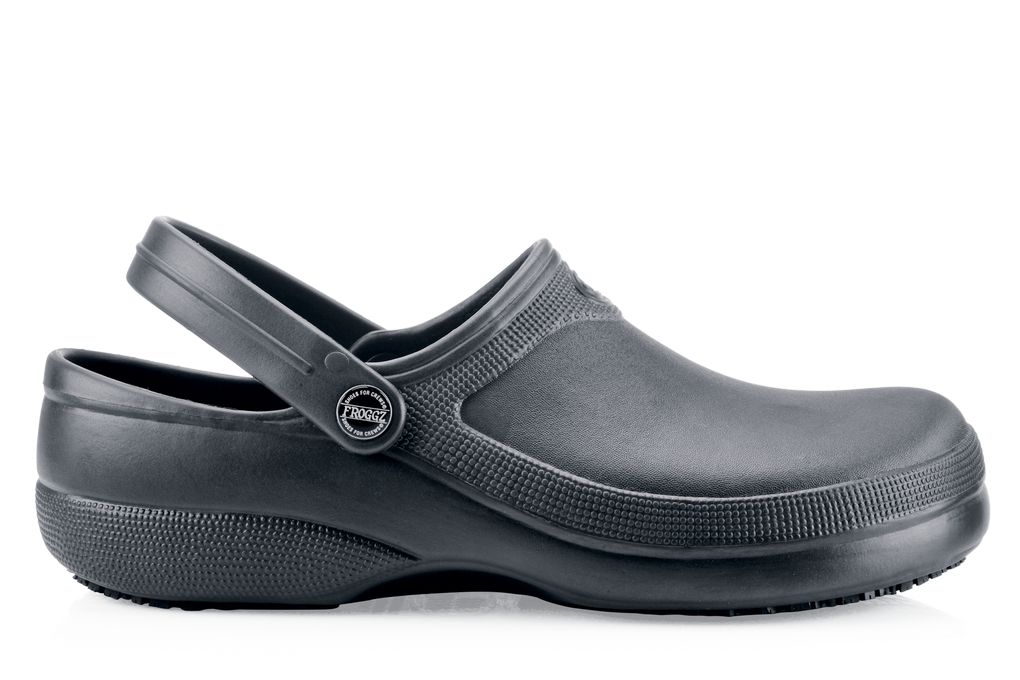 SFC Froggz® Classic II
Black, Style #5010
Easy on and off with long-lasting comfort and slip resistance.
Water-resistant
Treated to repel liquids.
Vegan
Does not contain animal products or by-products, and not tested on animals.
Other Features
Pivoting strap for heel support
Vegan friendly
Ventilation holes along inside of shoe
Ultra lightweight
Slip resistant
EVA/Rubber upper
This was my first pair of shoes for crews ever. I was buying new shoes for work about ever six months until I found these. These shoes have lasted 2 years!!!! The only thing wrong is the sole is detaching from the shoe a little. Nothing some super glue couldn't fix. The froggz are so unbelievable comfortable and light weight. I can wear them on a 16 hour shift without my feet hurting. I tried other clogs but nothing stacks up to these shoes.
Jamie rice April 21, 2017
Comfortable I wanted them for work but because of the back heel being too low and the holes on the side I was not allowed to where them also I like the insides.
deborah larson February 4, 2017
Best shoes ever for work
Kenia Ramirez Line service November 30, 2016
The overall look to this shoe is nice. The comfort on the other hand is quite uncomfortable...and hard to walk in. Make sure you have socks that are to the ankle not those thin design socks because your socks will roll down all the way down due to the back of the shoe rubbing.
Destinee Gulledge General Manager September 5, 2016
IT WILL STRETCH OUT AND MOLD TO YOUR FEET. I almost returned mine because I thought they were too small and they hurt my arches and toes. After about 3 or 4 days they mold to your feet. VERY slip resistant, oil spilt all over our kitchen floor and I didn't even notice it was slippery. Not a lot of foot support as they are quite loose now. VERY comfy. They do not breathe very well, sweaty feet after shift.
Colleen Loughran Caterer July 9, 2016