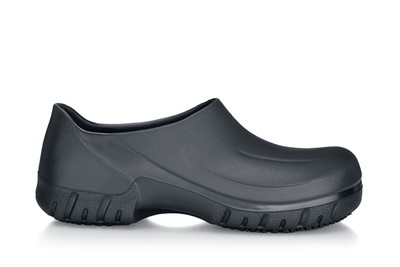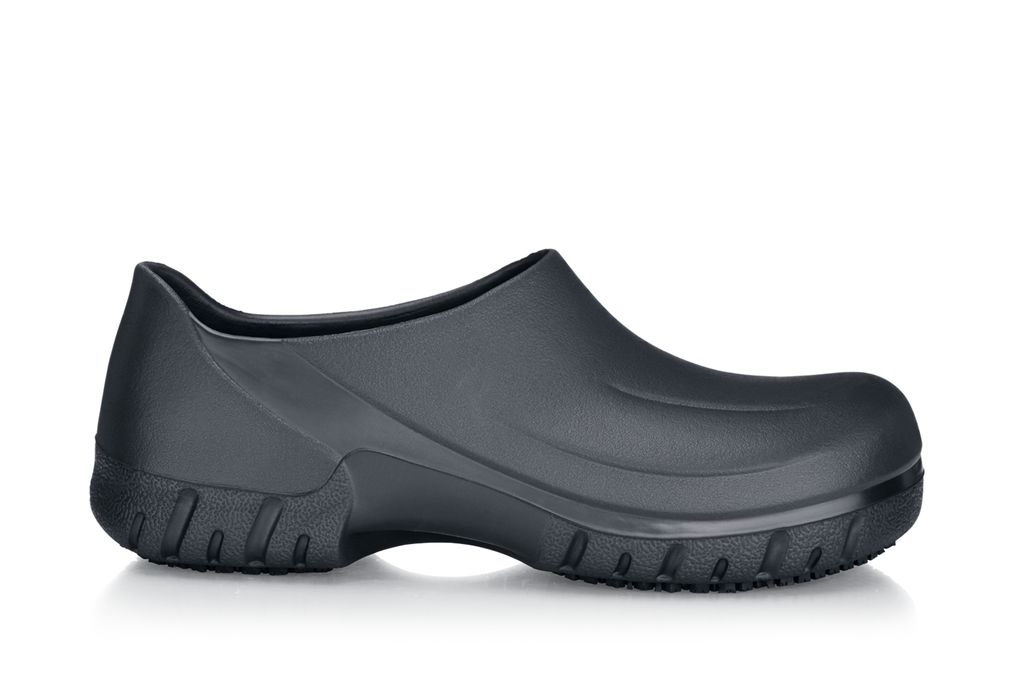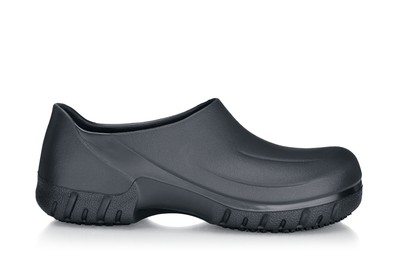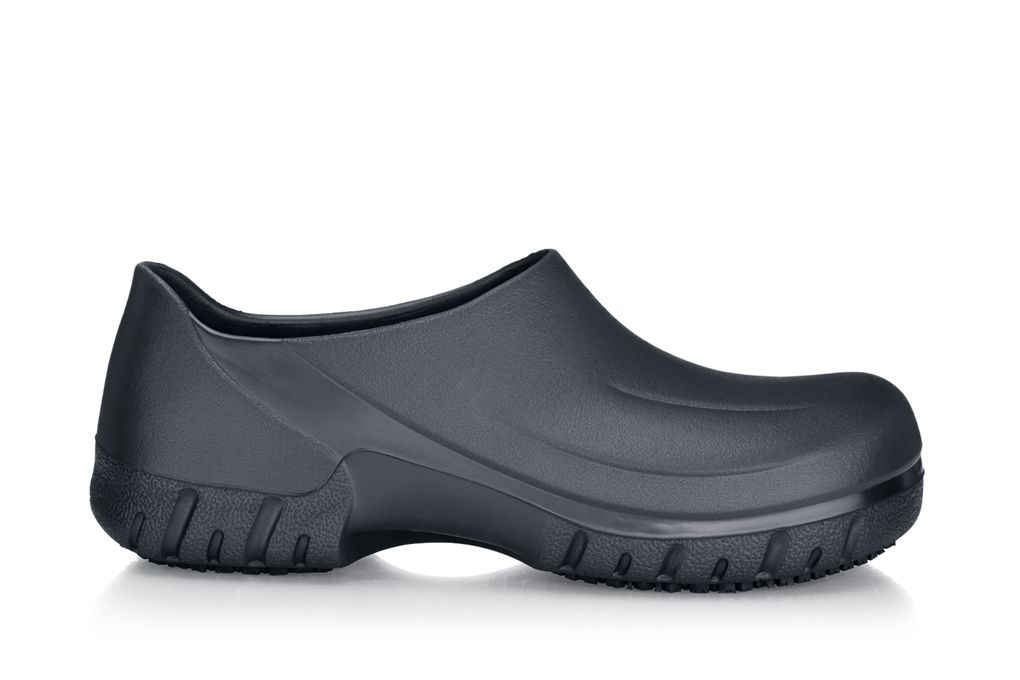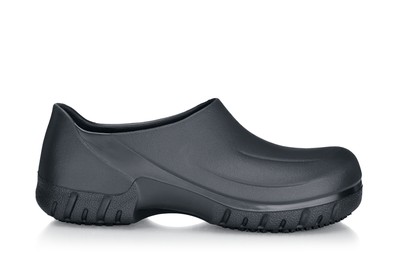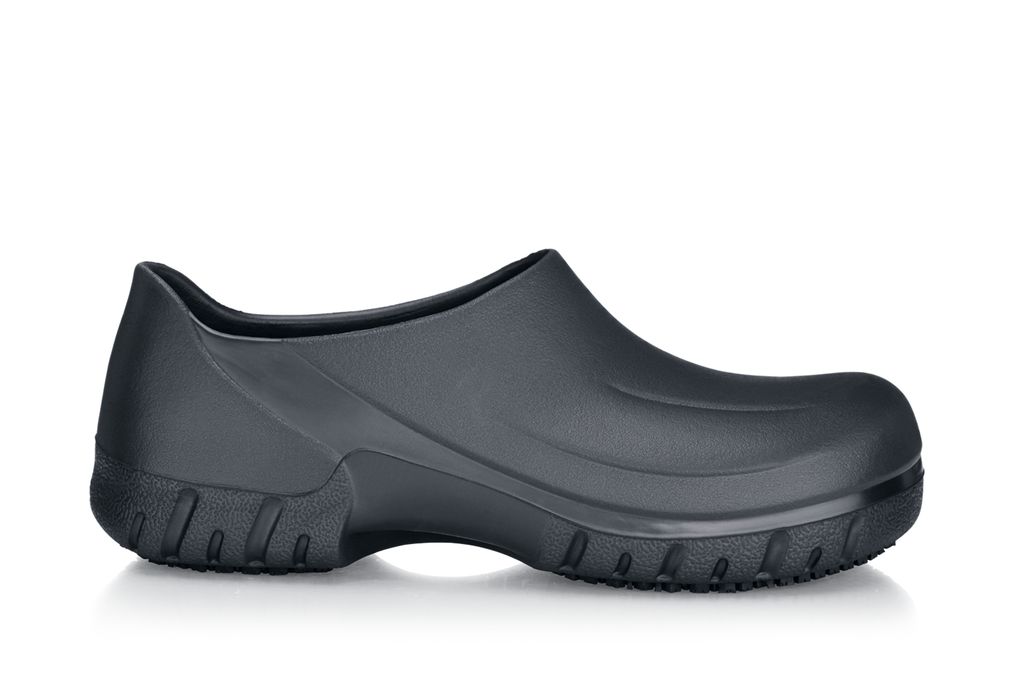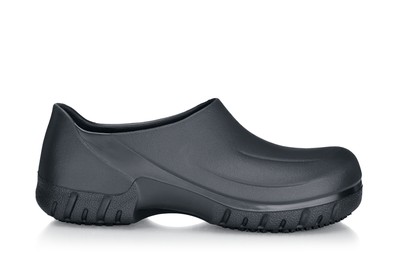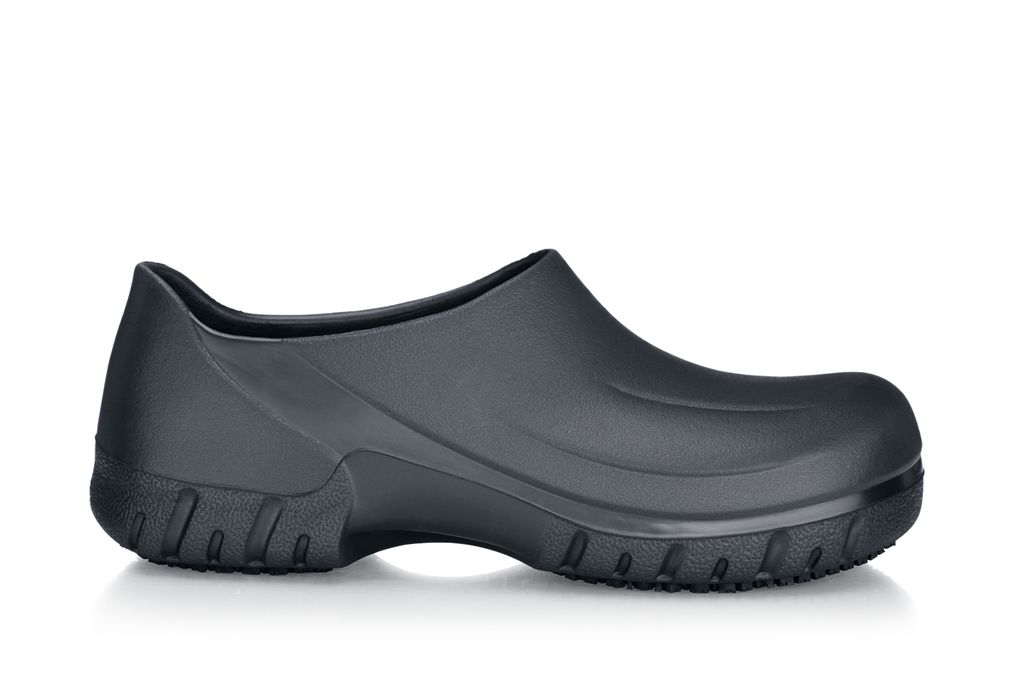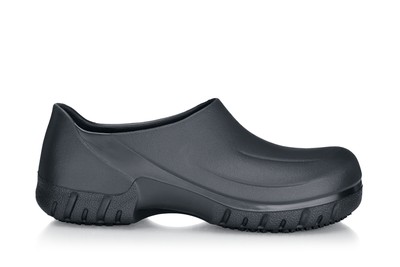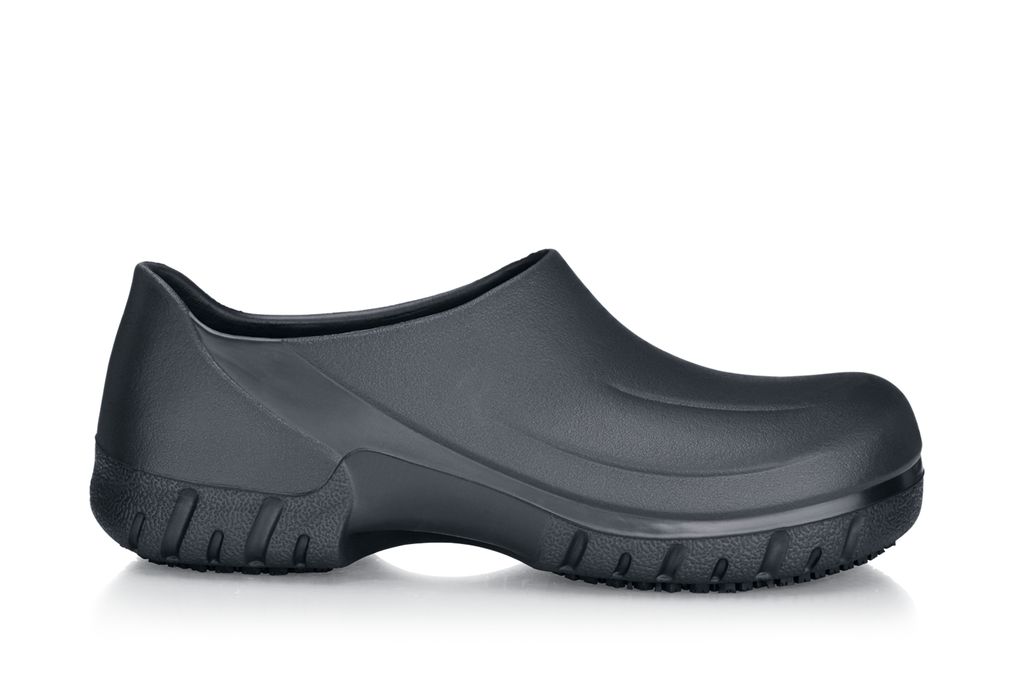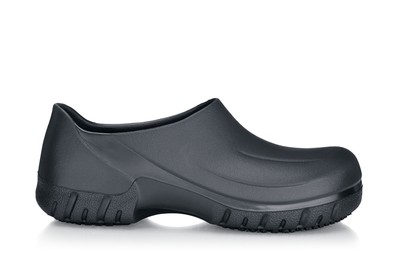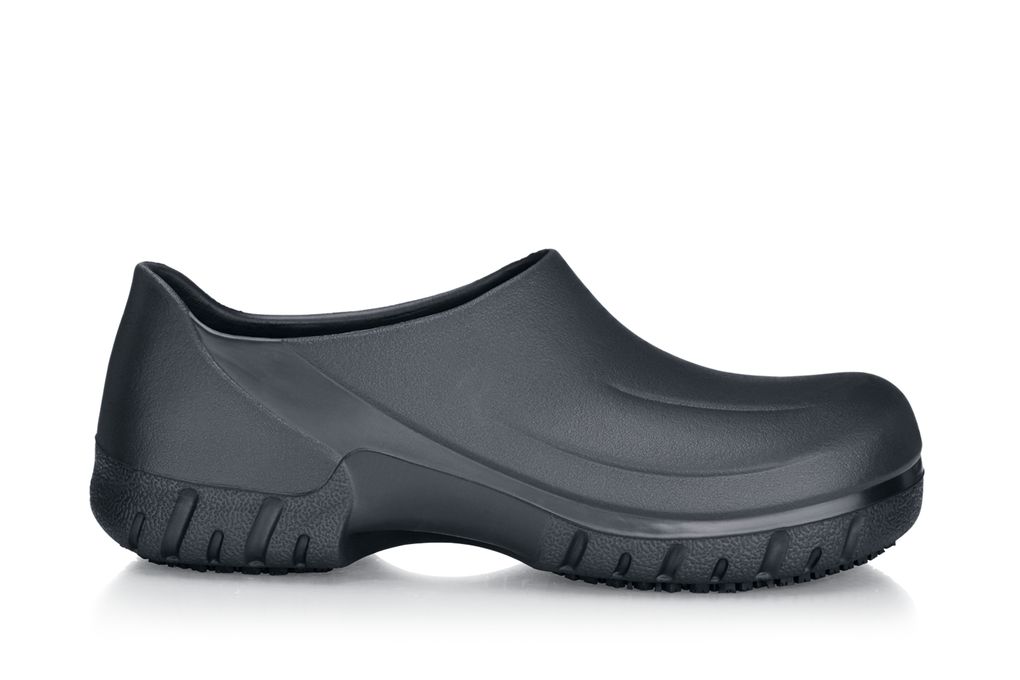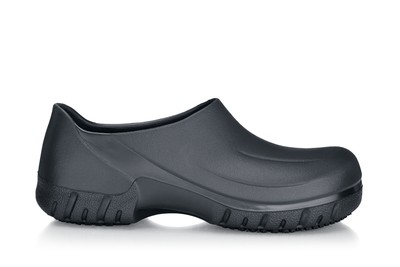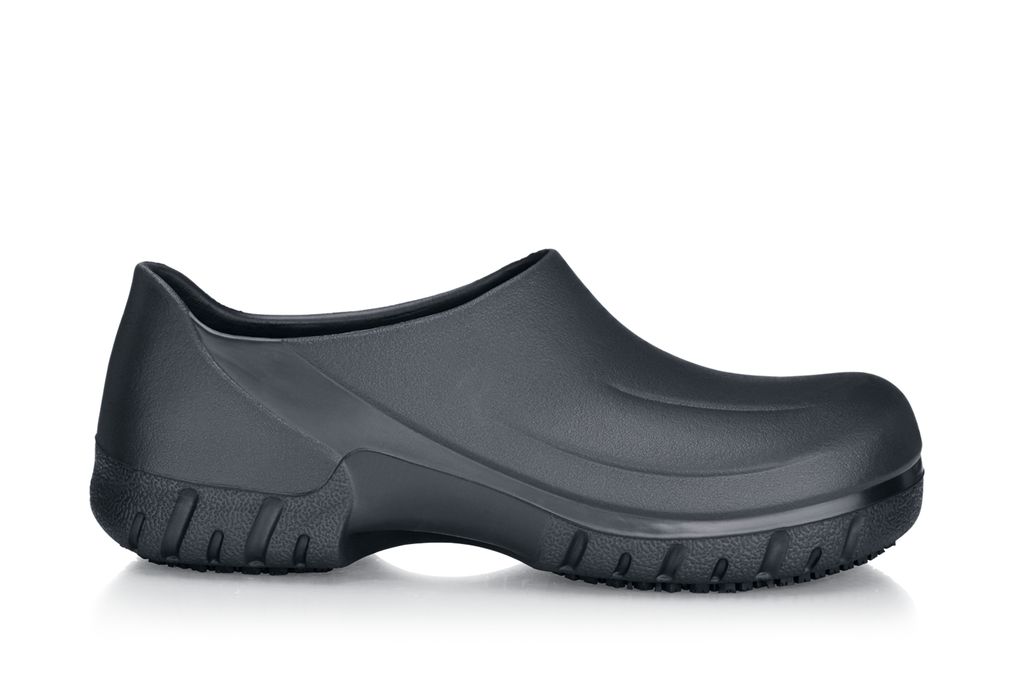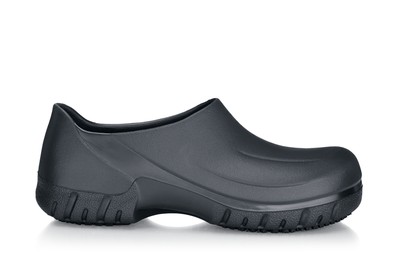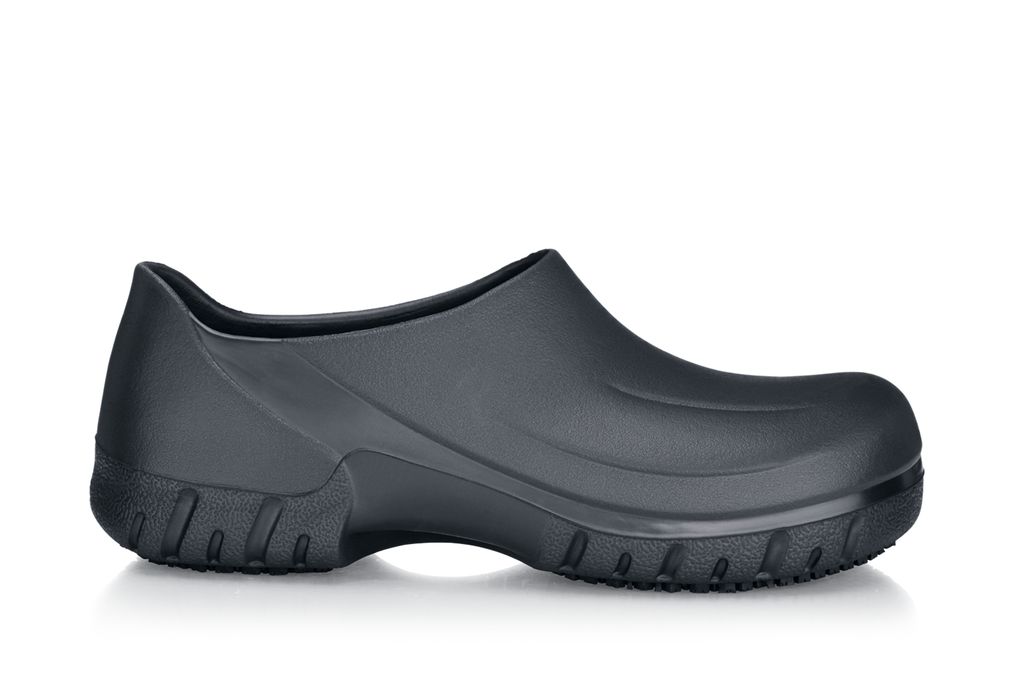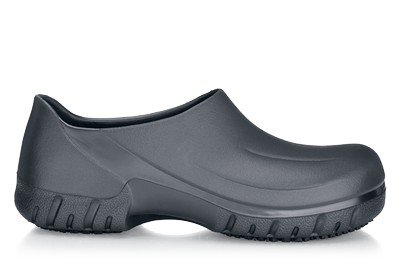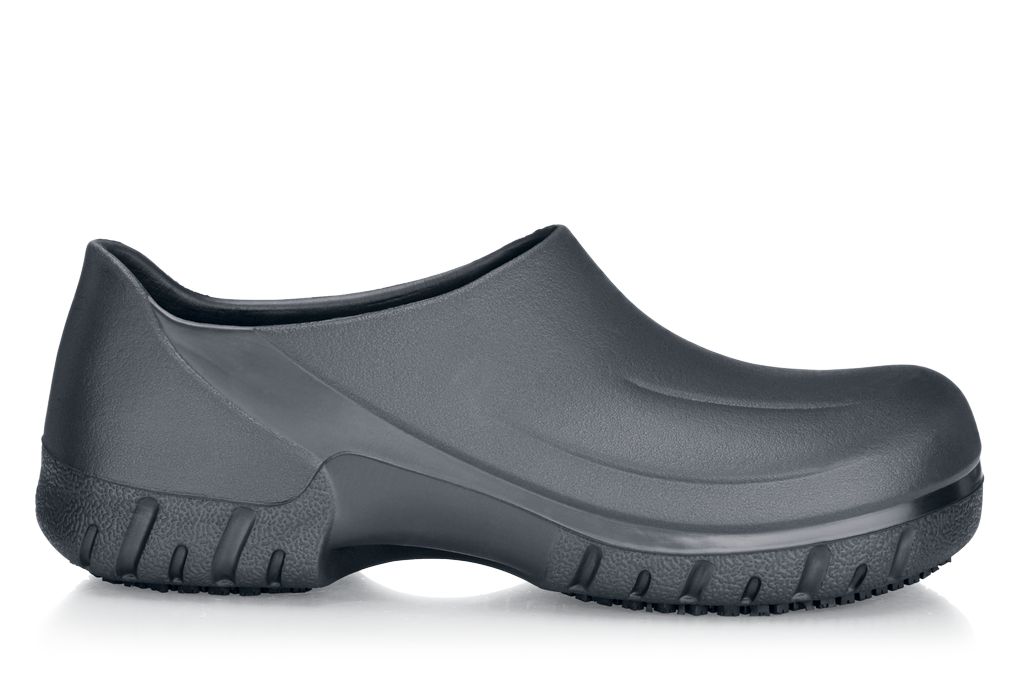 SFC Froggz® Elite
Men's Black, Style #5012
Enjoy convenient, lightweight safety with the SFC Froggz® Elite.
Water-resistant
Treated to repel liquids.
Removable Insole
Insoles are removable to allow for custom insoles or orthotics.
Vegan
Does not contain animal products or by-products, and not tested on animals.
Other Features
100% Vegan
Made of a durable, high-grade EVA/rubber blend
Ventilation holes along inside of shoe
Removable contoured insole for maximum comfort and fit
Slip resistant
Great for dishwasher, waterproof!
jackie kuhn April 13, 2017
The only issue I've had was the insert caused my feet to slide back and forth in the shoe. It felt like the bottom of my feet were rubbed raw. I put a different insert in and have had no problem since.
Amanda Broadway September 28, 2016
I added arch support due to long hours worked in kitchen
Esteban Murillo Chef September 15, 2016
Good shoe! 13 feels tight. I like my clog slightly loose. Gonna try the 14. I could wear the 13 , just don't like it rubbing up against my heel. The Aiir inserts are a nice complement, but made it even tighter against the toe. Being able to move my foot around during the day keeps them cooler as well. Thanks, I've worn Burks my whole career, but I hope the 14s work out.
Michael Scrudato Chef September 10, 2016
100% comfort, very nice shoes. viva la raza Latina ..
IVAN SALGADO Kitchen Manager September 5, 2016