SFC Froggz® Elite
is rated out of
5
by
37
.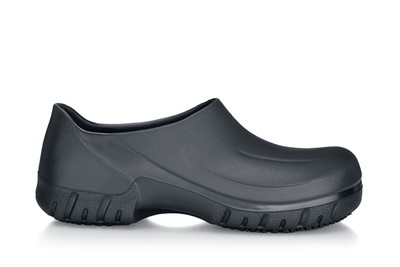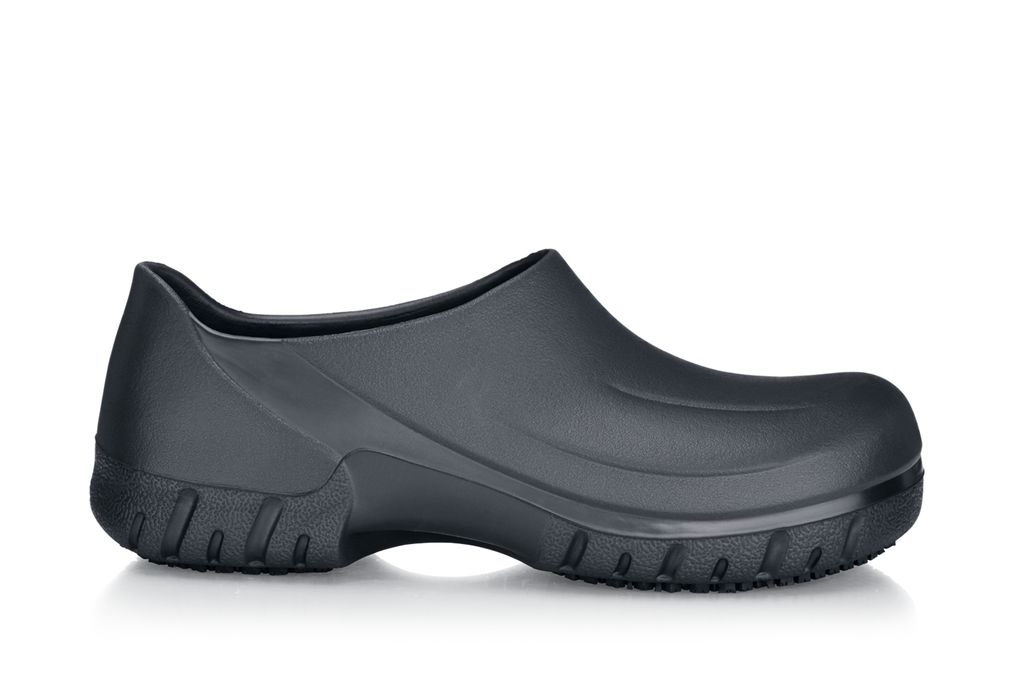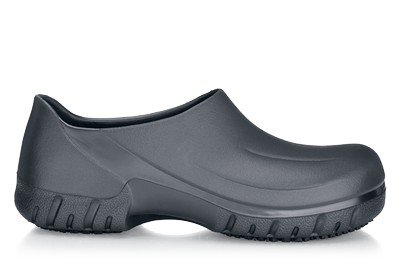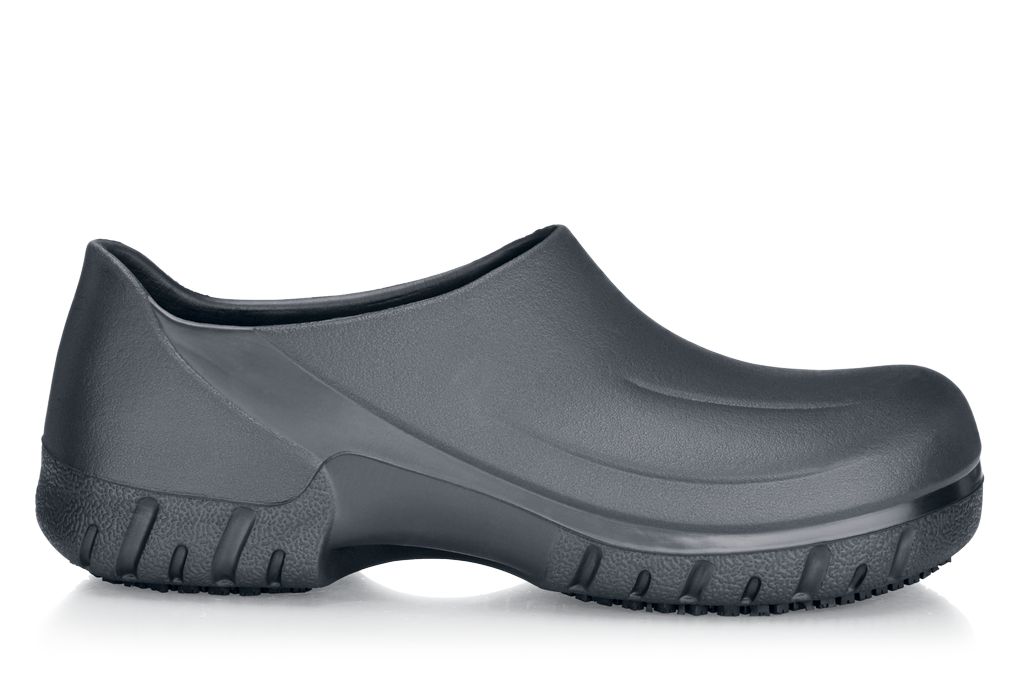 SFC Froggz® Elite
Men's Black, Style# 5012
Description and features:
Enjoy convenient, lightweight safety with the SFC Froggz® Elite.
Slip Resistant: Superior SFC slip-resistant outsole.
Water-resistant: Treated to repel liquids from the surface.
Natural Fit: A default fit for most sizes of feet.
Rated 4 out of 5
by
Anonymous
from
I love the concept of this shoe! Unfortunately it is literally a full size too big. It is too wide. If you wear the shoe with socks, the insert, which is very comfortable, causes your foot to slide around inside the shoe which makes for a kind of unsafe situation. I put my own insert into the shoe; this made it too tight. I removed your insert; my foot no longer slips around but, it is still too big. The shoe is also kind of warm when worn for an extended period. I would have returned the shoes but, I had already worn them to work. Kind of disappointed.
Date published: 2016-04-07
Rated 5 out of 5
by
Michael R.
from
Have owned these for about a year and half and I must say, these shoes are wonderful for the price. Comfy, durable, easily cleaned. The insoles that the shoes come with are extremely comfortable when you work on your feet all day even after 12+ hours. Didn't even really have to break the shoes in when I first bought them. The only one true disappointment in these shoes, and also the reason I need to get a new pair, is the fact that the soles eventually started to peel causing me to walk on the sole that folded under my shoe. Which then over time completely fell off. Tried shoegoo, but that lasted about two days until the sole fell back off. If the soles were built into the actual clog itself, these shoes could easily last 5+ years. But being the price they are, you really cant beat this shoe. Highly recommended.
Date published: 2017-09-14
Rated 5 out of 5
by
Russell N.
from
I would highly recommend this shoe to anyone! I originally bought these beacuse I like the slip on style and the fact that they won't become smelly if they get wet. I love the slip resistance of SFC. I could walk across a soapy floor with a hot pot of soup and feel confident I will not slip. If there is a negative, it's that I am tired of the same shoe and want something different with more cushioning on the sides like the regular shoes have.
Date published: 2017-05-10
Rated 4 out of 5
by
Erik S.
from
I've been a chef for 16 years now, and I spend an average of 14 to 16 hours on my feet every day. I've been wearing Shoes For Crews for the past 10 years, and this is, in my opinion, their best version of clog yet. Excellent support and cushioning. My only issue is that they seem to fit a full size larger than expected. Otherwise, this shoe exceeds all other expectations.
Date published: 2015-08-23
Rated 4 out of 5
by
Anonymous
from
Good shoe! 13 feels tight. I like my clog slightly loose. Gonna try the 14. I could wear the 13 , just don't like it rubbing up against my heel. The Aiir inserts are a nice complement, but made it even tighter against the toe. Being able to move my foot around during the day keeps them cooler as well. Thanks, I've worn Burks my whole career, but I hope the 14s work out.
Date published: 2016-09-10
Rated 3 out of 5
by
R W.
from
My husband wears these shoes daily for his restaurant job which means hes on his feet 12+ hours a day. He said they are comfortable the only issue is they aren't breathable enough and his feet sweat a lot in them. He wears socks but he has started adding powder to them to try to control the sweating of his feet thru the day.
Date published: 2016-01-04
Rated 5 out of 5
by
Diane M.
from
I worked for a factory that made potato chips, and these shoes were excellent for slip resistance with all that grease from frying. I then changed jobs, I went to work for a deli in a grocery store and they were awesome in deli too. So comfortable, like slippers. No more tired, sore feet after a long day. I now work for Walmart, on concrete all day and my feet are never sore after work. Employees at Walmart have asked me about my choice of shoes. And I tell everyone the same thing, comfort. They are not for fashion but for comfort. I have never had a shoe that felt like slippers and so comfortable and supported my feet all day with no discomfort. I just ordered a new pair. The last pair lasted me through 3 different jobs and 3 years later it is time to get a new pair of shoes! I do use the gel insert soles from Dr Scholls with these shoes. All I can say is, these are great for my feet and I will continue to use as long as I continue to work on concrete all day.
Date published: 2018-03-12
Rated 4 out of 5
by
Anonymous
from
I had to buy a size 12 since there are no 1/2 sizes (normally my husband wears 11 but the other SFC shoes he have gotten in 11 were too tight). They seemed too big and non supportive. I bought him some inserts and they feel much better now!
Date published: 2016-04-23