Ruby
is rated out of
5
by
10
.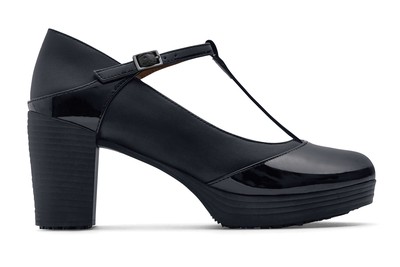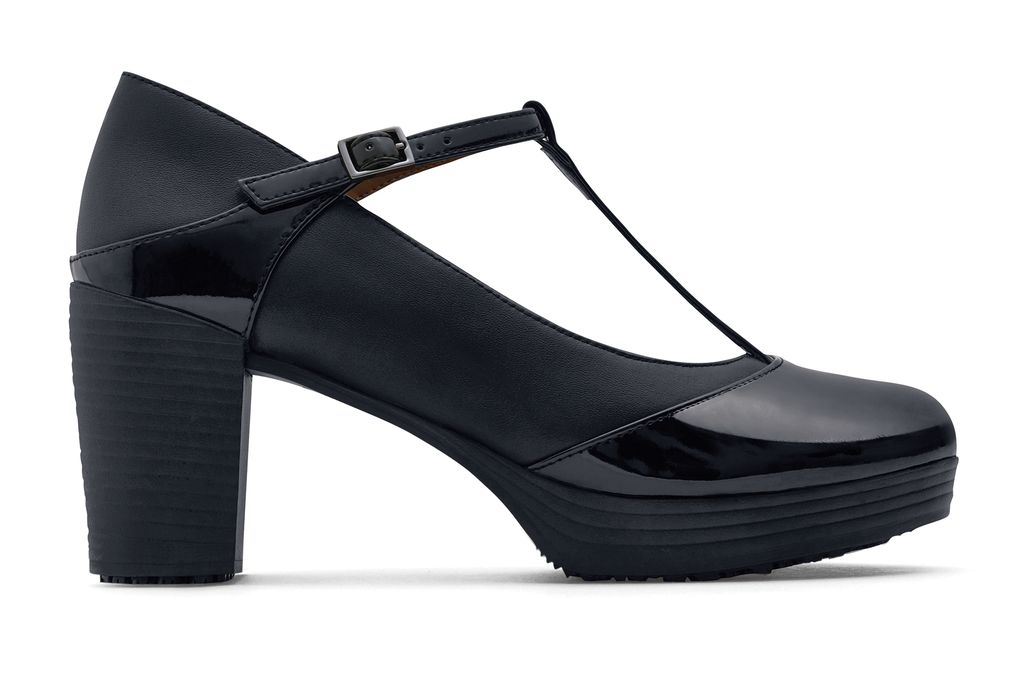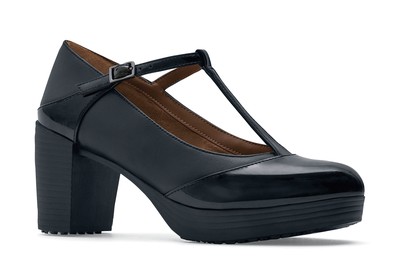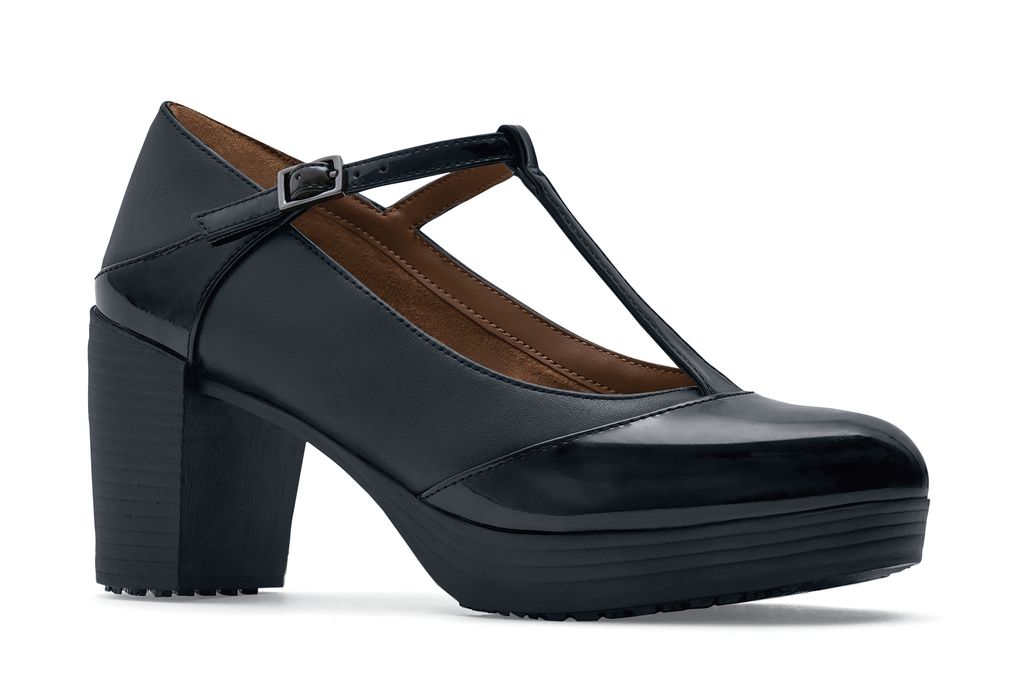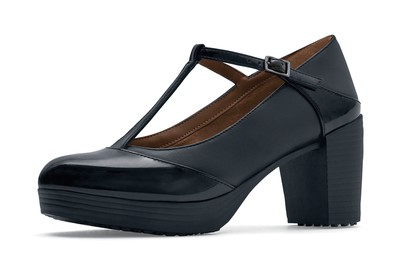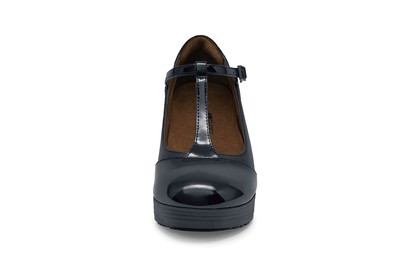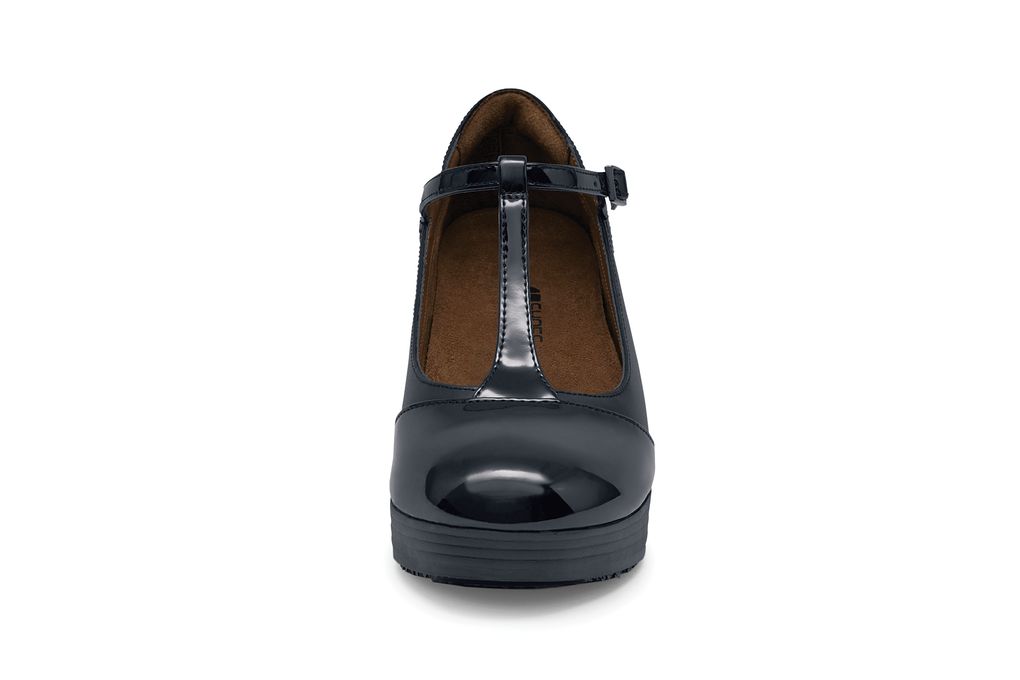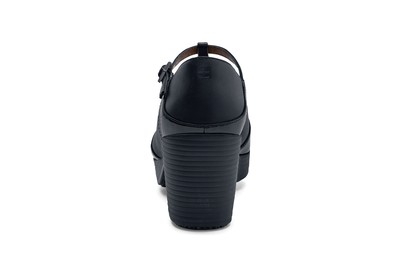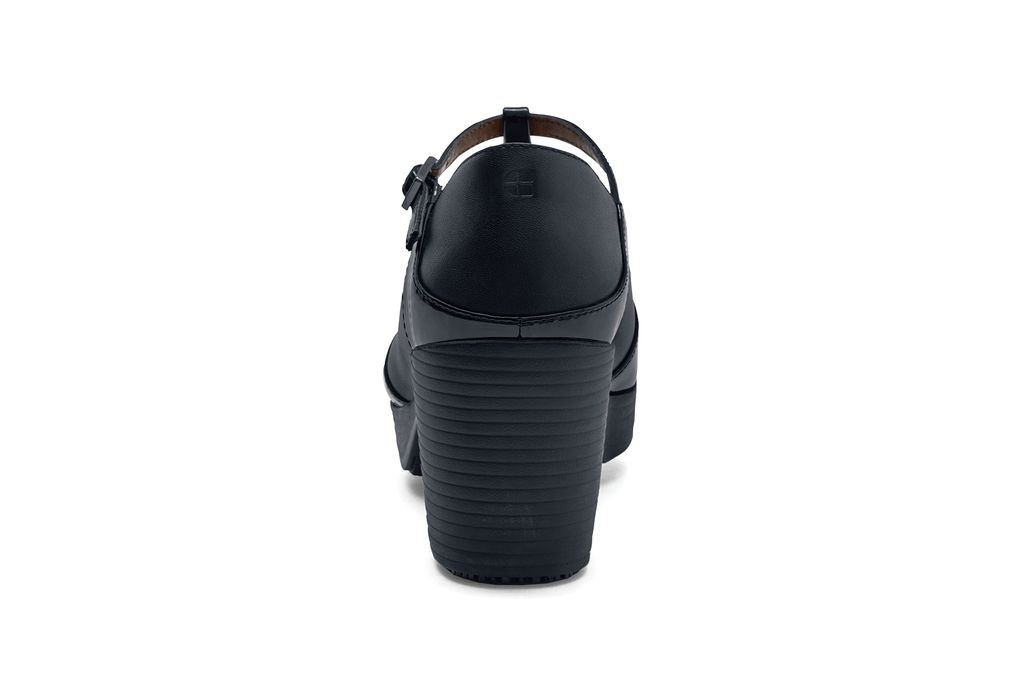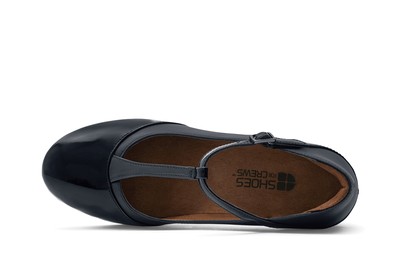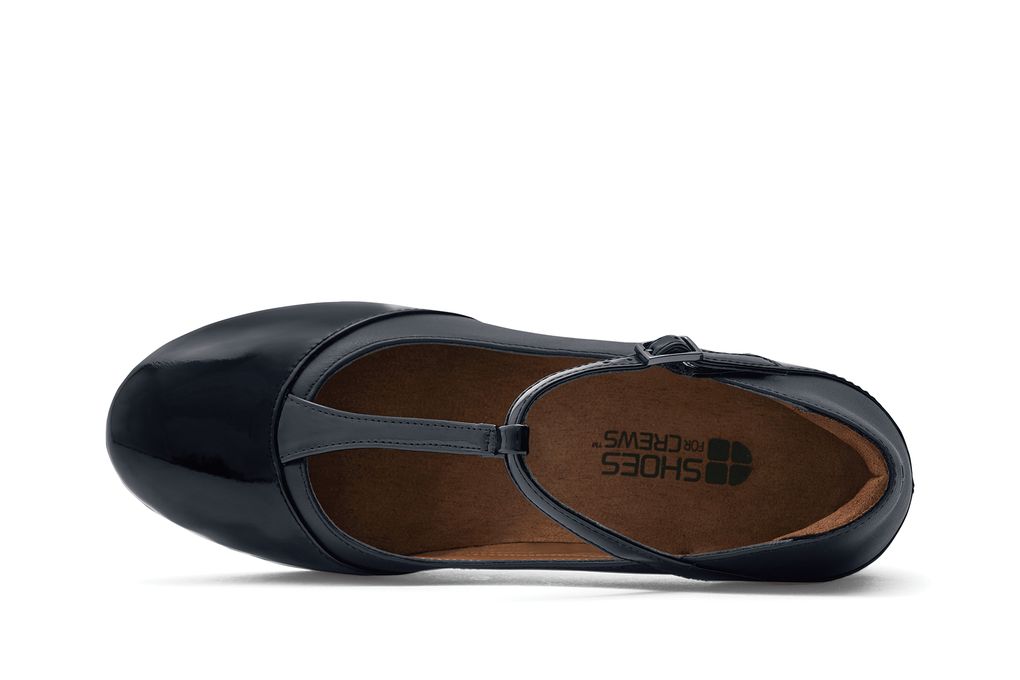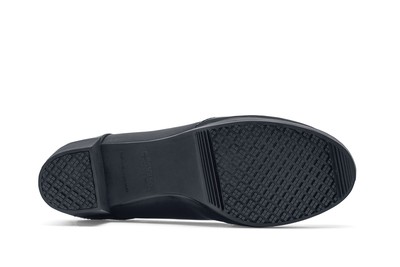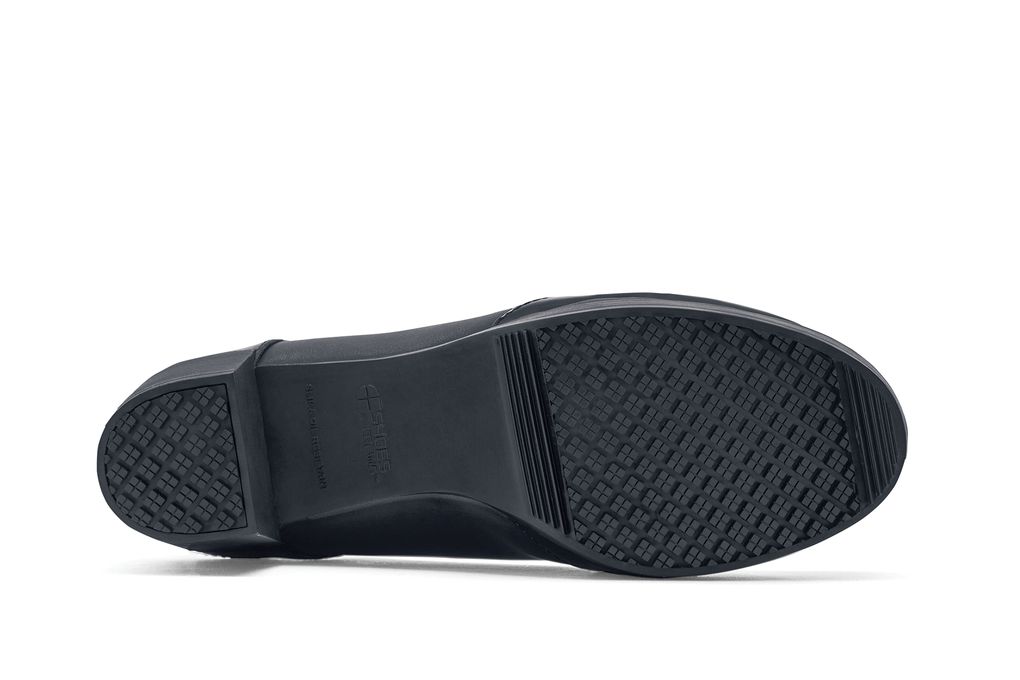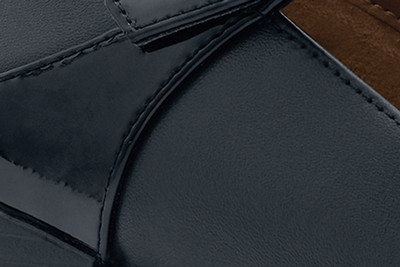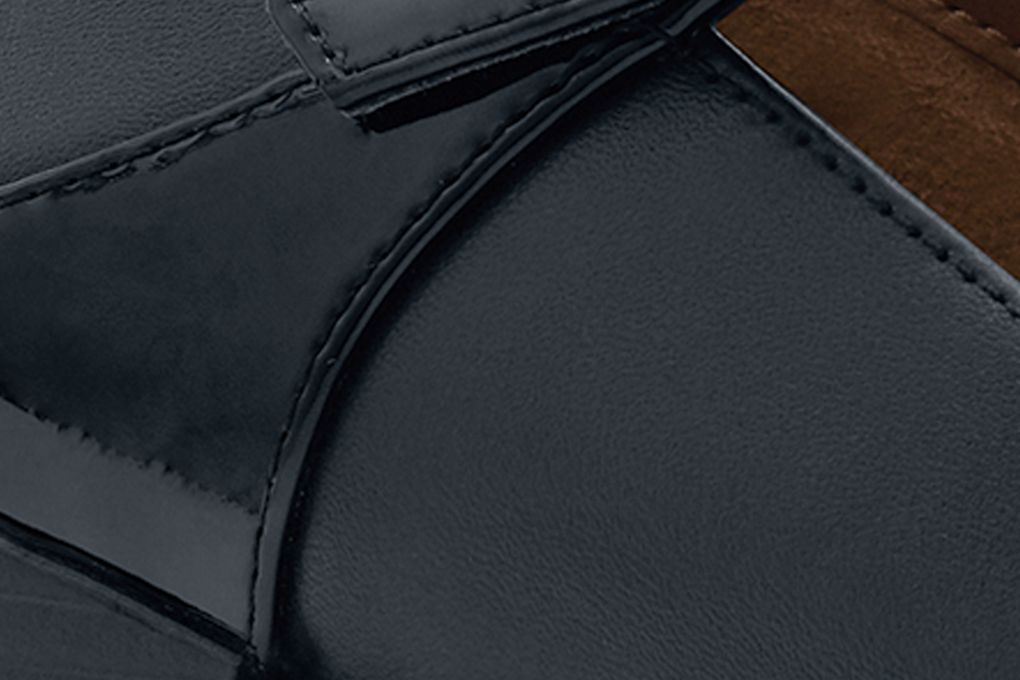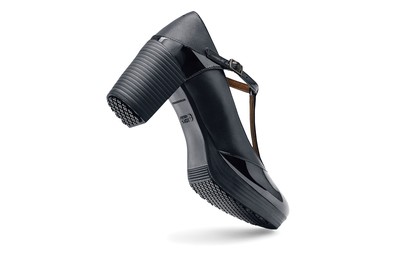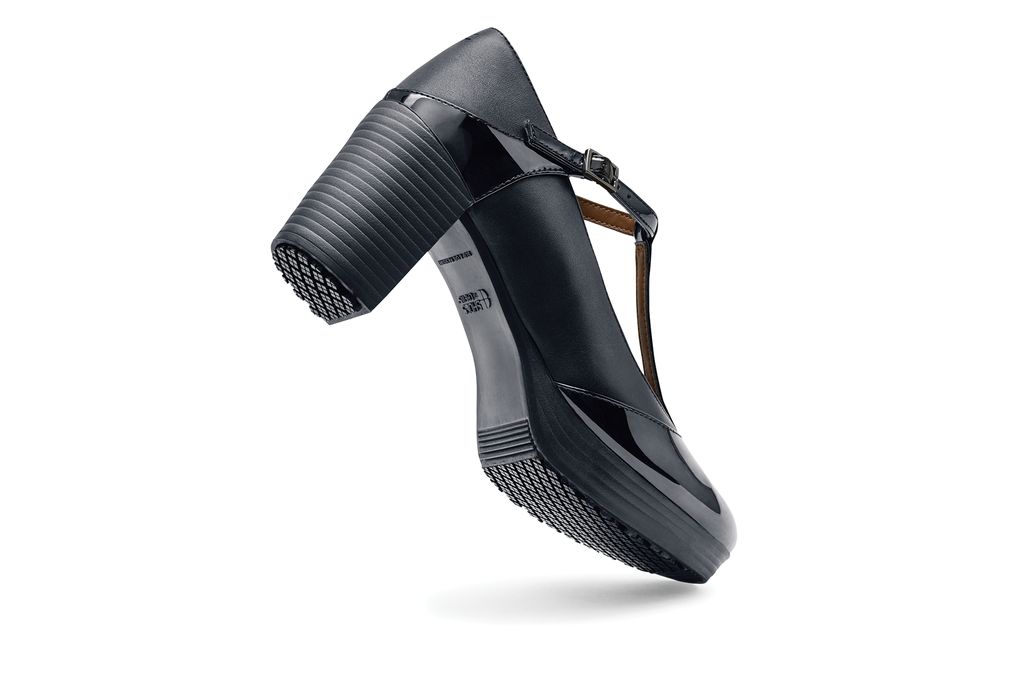 Ruby
Women's Black, Style #57280
This elegant heel belies a tough-working dress shoe with a steel shank, TripGuard, extra cushioning and slip resistance. Tailored fit for a tailored look all day long.
Slip Resistant
Superior SFC slip-resistant outsole.
Water-resistant
Treated to repel liquids from the surface.
Tailored Fit
Slim-fitting design ideal for narrow feet.
TripGuard
Decreased trip hazard zone to allow fluid movement between slippery environments.
Other Features
Steel shank
Removable cushioned insole
Slip resistant
Water-resistant leather upper
Weight (per shoe): 12.2 oz.
Heel height: 3 inches
Shock absorbing rubber heel
Extra comfortable performance insole
Rated 5 out of 5
by
Jenna R.
from
These are the most comfortable work shoes I own! I bought them expecting to only wear them on "fancy days" but I find myself wearing them everyday lately. They're even more comfortable than my rubber flats! So far I've worn them to a wedding and even out for a couple hours after a shift when normally I'd be in my flip flops as soon as I get to my car. I get compliments on them all the time and I can't help but brag that they're non-slips. I honestly couldn't recommend these shoes enough!
Date published: 2017-08-26
Rated 5 out of 5
by
Kristin R.
from
This is my go to shoe. I wear them 5 days a week on 10 hour shifts. Not only is this a beautiful, stylish and professional shoe but the comfort is incredible! I'm a heels kind of girl and these fit my professional yet very active role so well! Please please please make them in brown or nude!!!!!
Date published: 2018-06-13
Rated 5 out of 5
by
Kim P.
from
I love these shoes! They are a great office choice when you are still looking for those slip resistance, comfortable heel. They go with everything and really pull in the professional aspect while still being able to stand in them for 8+hrs. I work in hotels specifically, so I am constantly on my feet and running around but I still wanted that heel option without killing my knees and feet. These are the best of both worlds. I cant recommend them enough!
Date published: 2018-06-11
Rated 5 out of 5
by
nicatina
from
Sexy Alternative to Ugly Sneakers
I recently began serving and was frustrated by the lack of stylish nonslips and a coworker recommended Shoes for Crews. I have been pining for this model for a couple months and I was so happy to learn there was a location near me. I was able to try them on and they fit true to size (8). I've worn them for about six shifts so far and I am just in love with them. The rounded toe makes for a very comfortable fit and the straps sit at a great place without rubbing or creating blisters. I never wear heels so I was very wary about trying to wear heels while at work, and I was shocked at how well they stood up. The platform in the sole makes it so the heel doesn't feel nearly as high as it looks. The slip resistance is impressive, and the shock absorption in the heel means I can walk confidently on mopped floors. The middle strap moves around a bit more than I'd like it to, so it's always slightly off-center, which is kind of annoying. There isn't enough arch support, and with a heel that can get a bit tiring. The shiny part of the shoe is a bit delicate, so be careful about scuffing the toe. But the design of the shoe makes up for these drawbacks, and I would really recommend this style if you are looking for a way to dress up a boring uniform. I feel like I present myself better when I'm more dressed up, so I just love these shoes.
Date published: 2018-09-19
Rated 5 out of 5
by
Adrienne T.
from
I actually had to order this shoe a size and a half bigger than what I usually wear. I love the shoe. Required no "break in time"..immediately comfortable for all day wear. I love the look of the shoe as well. Still within my 60 day trial, and I am keeping my eye out for a curious-looking seam. But, overall, I love the shoe and have been singing its praises to all who will listen!
Date published: 2018-07-12
Rated 5 out of 5
by
Laura E.
from
These shoes are awesome!!! Finally a shoe with a heel that looks great with a skirt but isn't pointy and toe-pinching! They are a nice height without being uncomfortable (even after a 10 hour shift!) I have been wearing Shoes for Crews for over 15 years and I've had favorites in the past but these are probably my all-time favorite dress-style shoe from you guys!!! Thank you!
Date published: 2017-07-23
Rated 5 out of 5
by
Heather T.
from
I bought these on a whim as i am not much of a high heel wearer. I tried them on when they arrived and they fit like a dream as i have come to expect from shoes for crews products. The heel isn't too high, the shoe is very stable and the fit truly is spectacular. And to top it all off the style looks fantastic! I couldn't be happier with these!
Date published: 2018-04-28
Rated 5 out of 5
by
Anonymous
from
The "Ruby" shoe is a beautiful dress shoe with a nice high heel that won't get caught in grids. It's hard to believe that someone has actually made a shoe that is both pretty AND safety compliant! Overall, the shoe is very comfortable which is something I rarely can say about ANY shoe! The only problem I have with it is the strap on the right foot shoe. The left foot shoe is fine. The right shoe strap digs into my skin just below the ankle bone. It's in a place that I can't see very well but unknown to me, it either made a deep blister or it actually slit the skin. I wore the shoes only one day at work and knew that the right side was feeling uncomfortable. That was two weeks ago. I noticed a few days ago that there is a large scab in that same spot. Mind you, I didn't wear stockings that day so maybe, once that spot is all healed, I will wear them again but with stockings and see if it works any better. I do hope so because other than that, I really, really like the shoe.
Date published: 2018-03-24