Spear - Soft Toe
is rated out of
5
by
11
.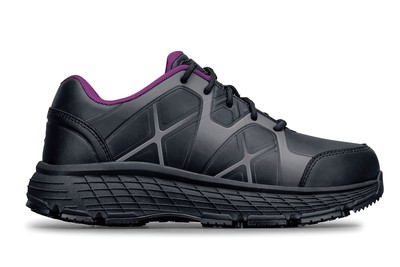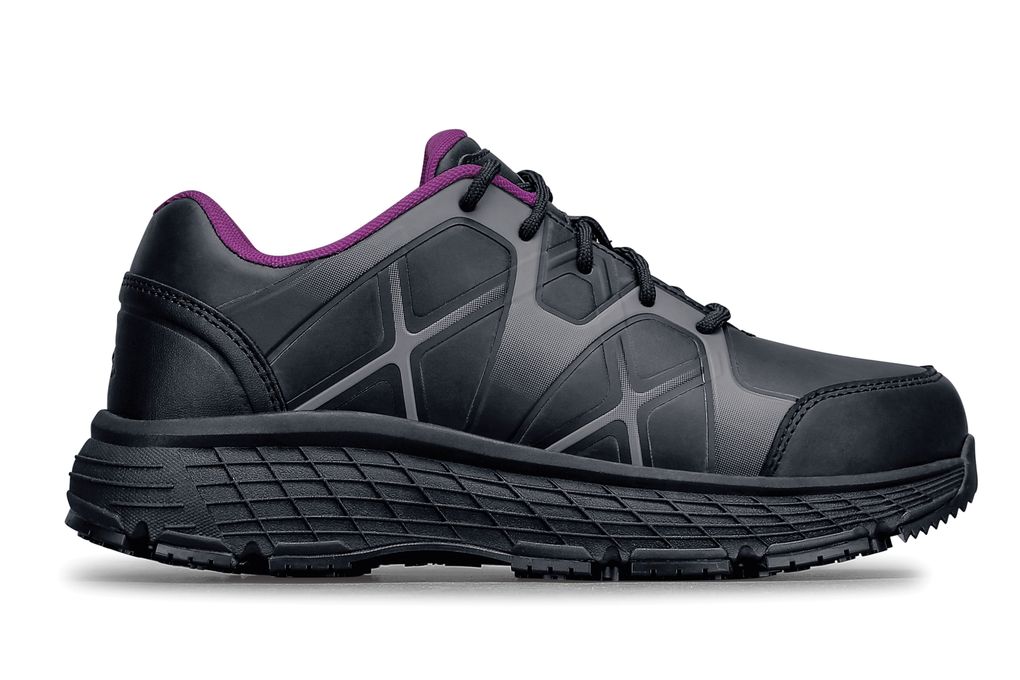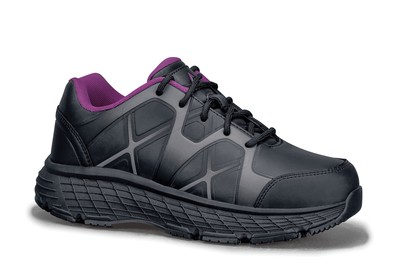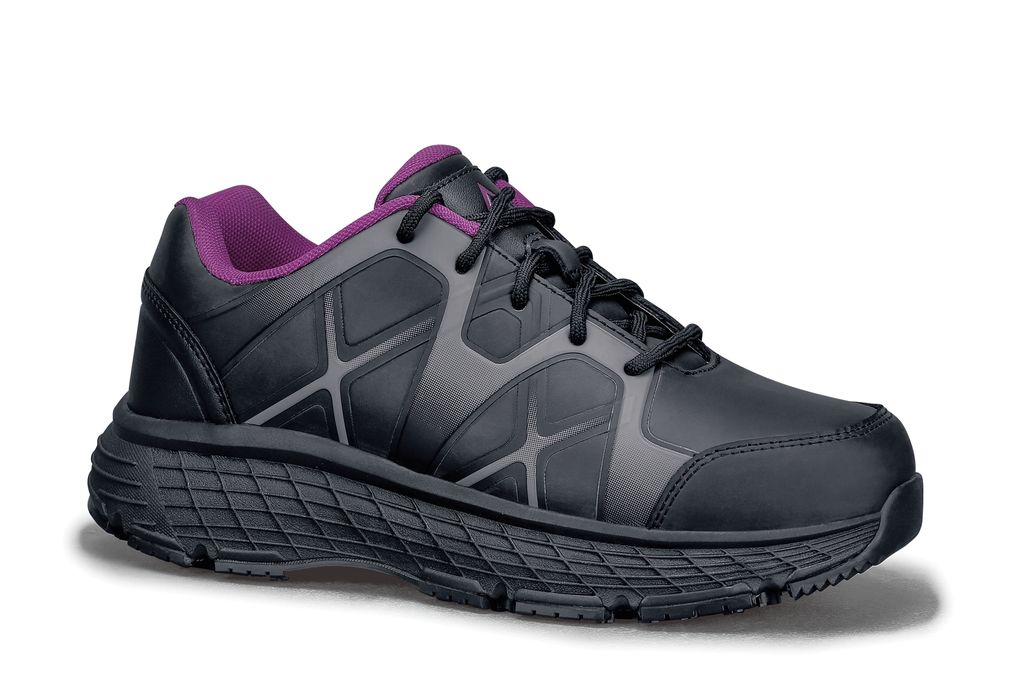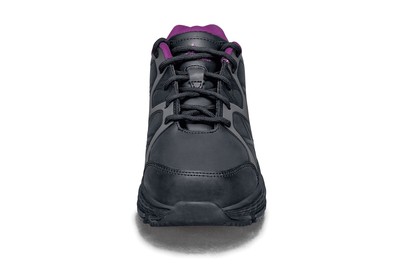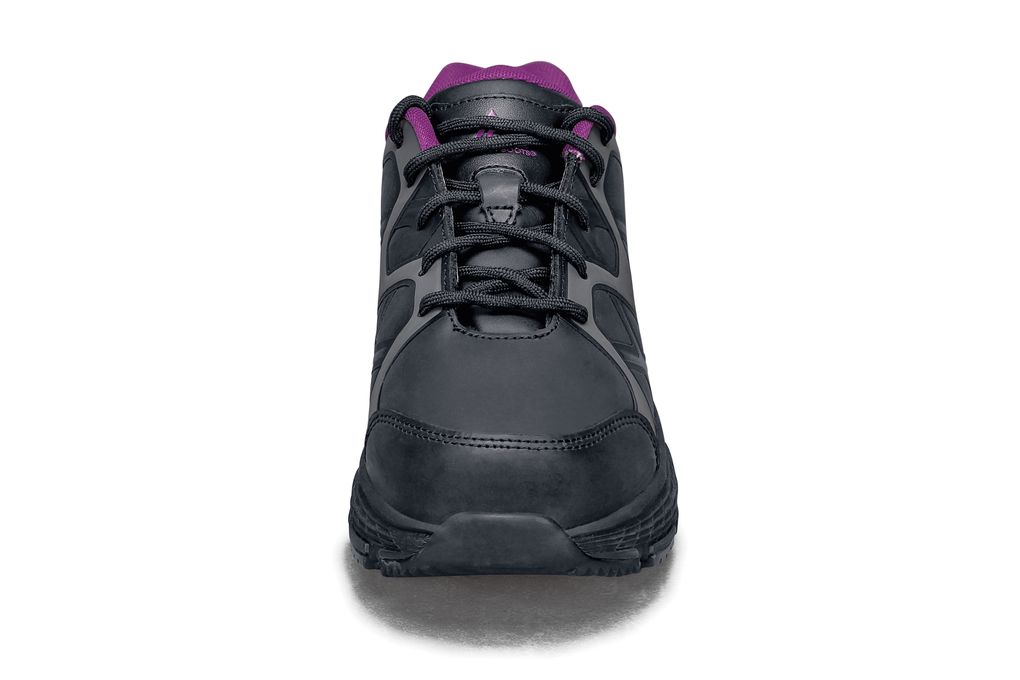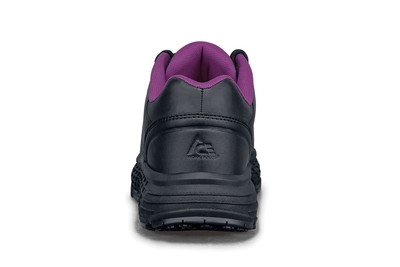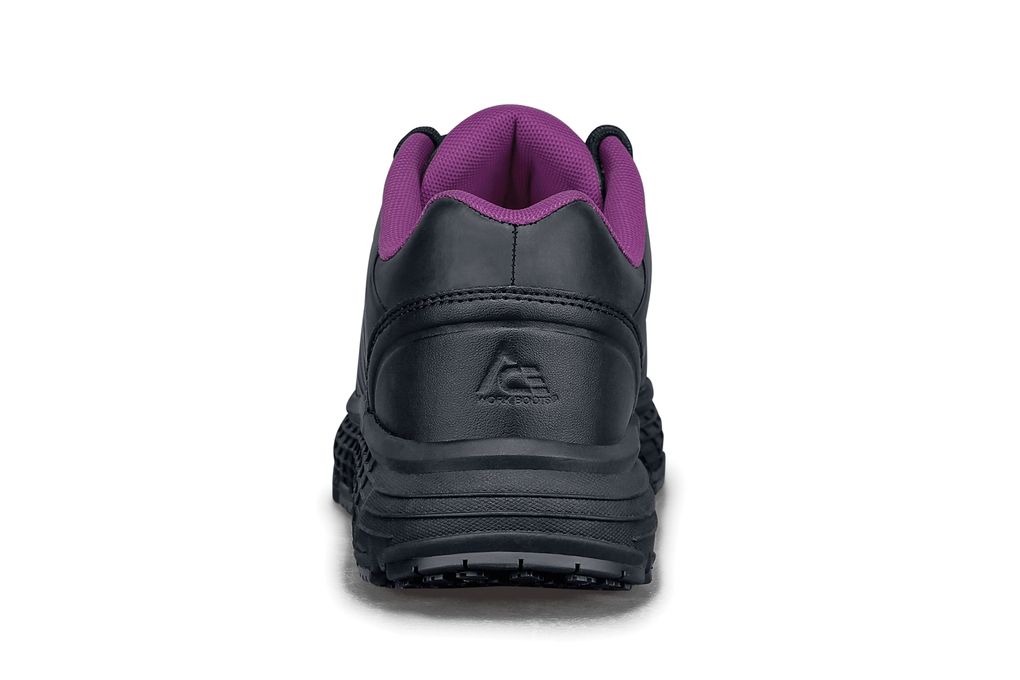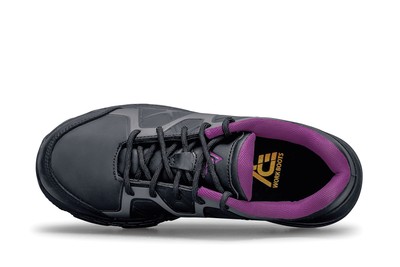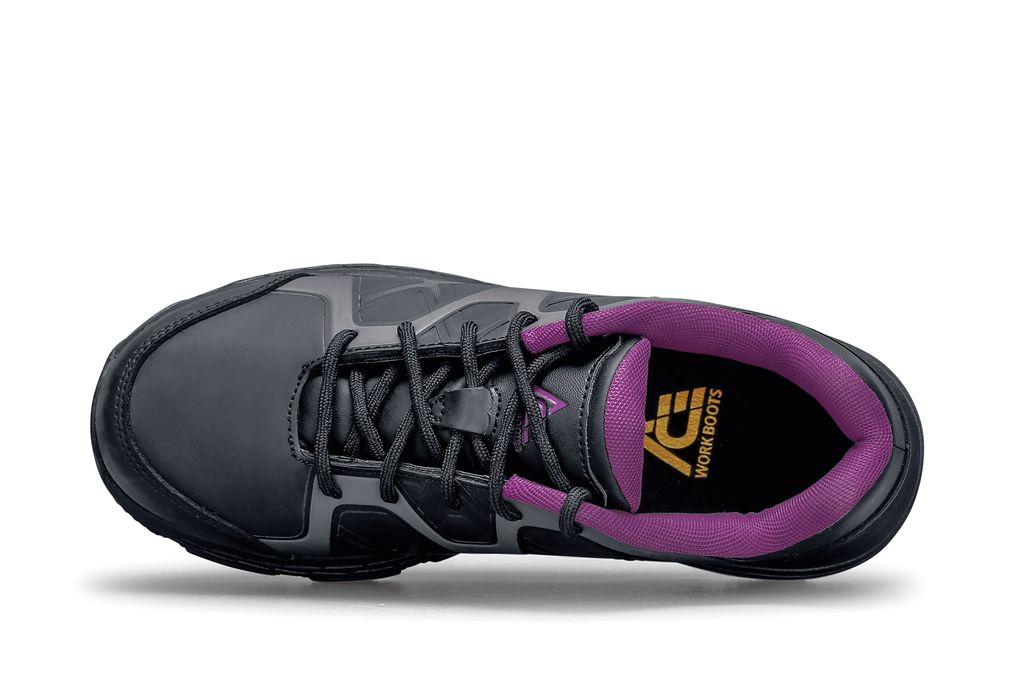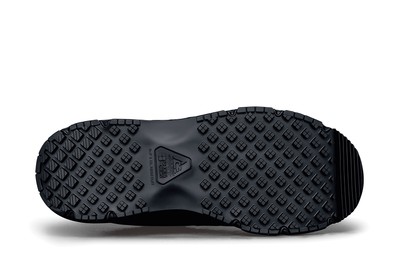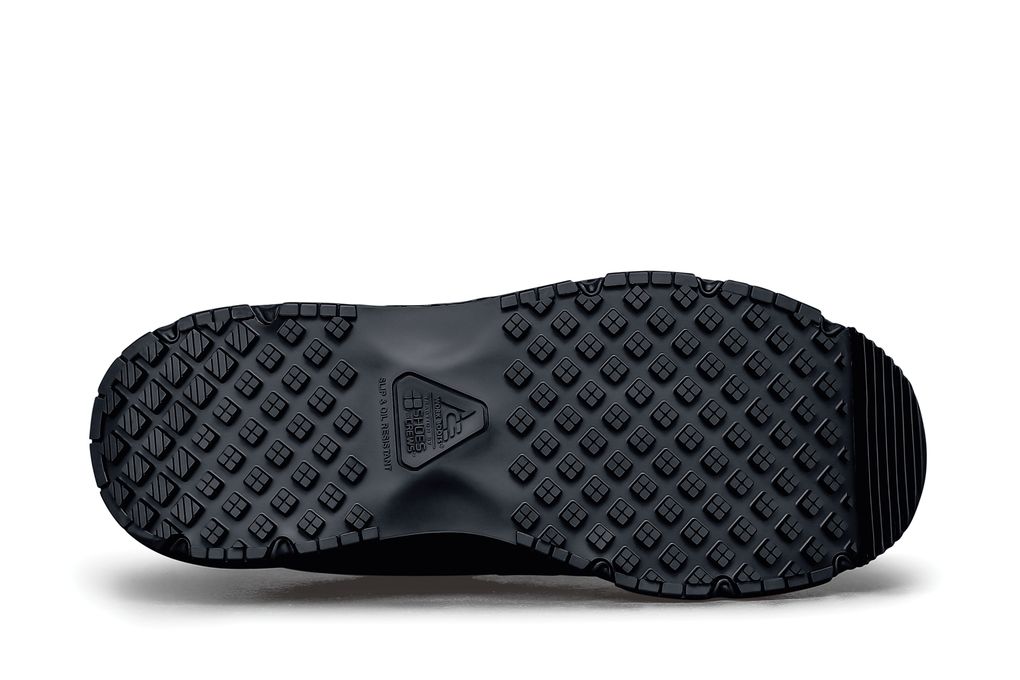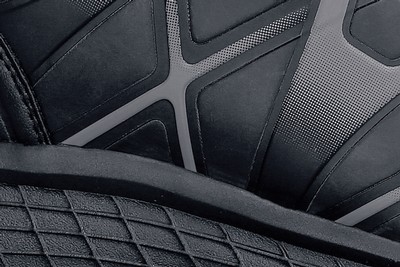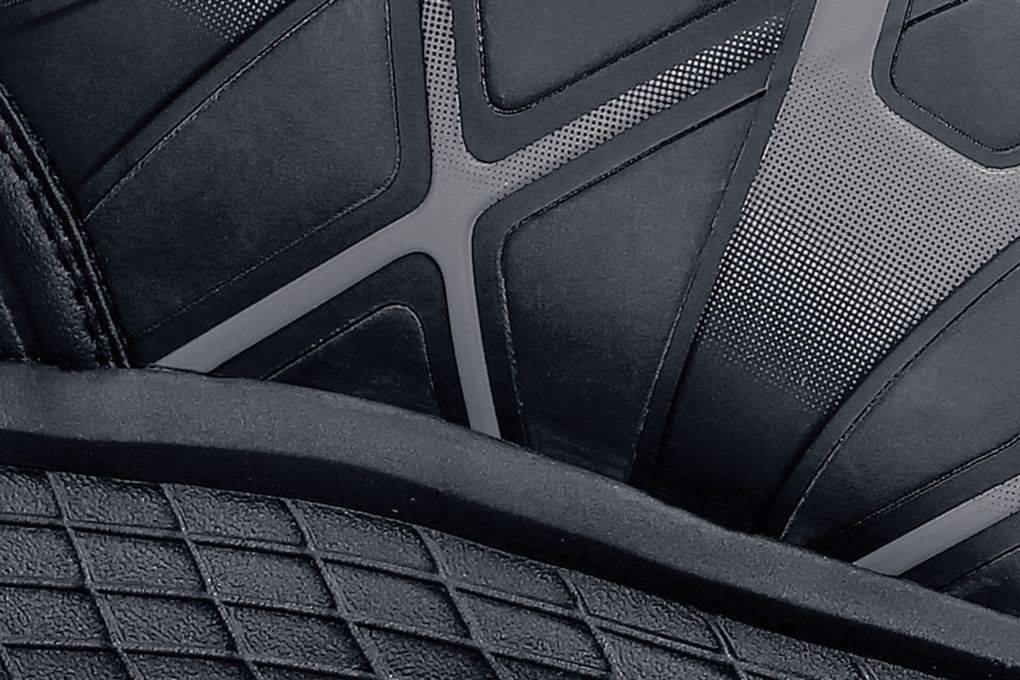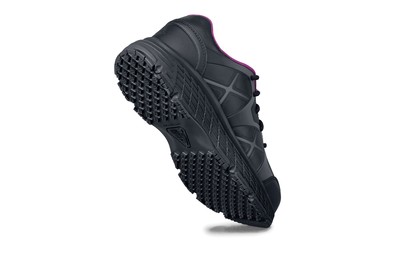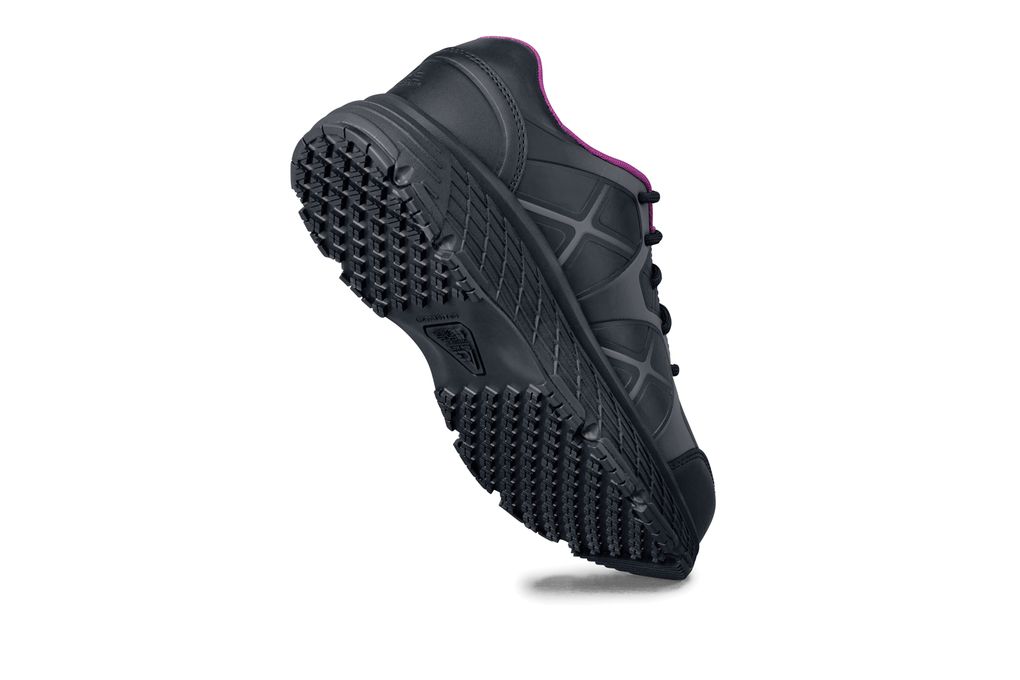 Spear - Soft Toe
ACE Workboots
Women's Black, Style# 69522
Description and features:
Work safer by wearing your slip-resistant, clog-resistant EH-rated Spears. These sturdy, soft toe work shoes sport a touch of athletic style and offer a comfort insole along with effective traction and a water-resistant upper.
Slip Resistant: Superior SFC slip-resistant outsole
Easy Clean: Superior SFC slip-resistant outsole with our patented clog resistance built in.
TripGuard: Decreased trip hazard zone to allow fluid movement between slippery environments.
Rated 3 out of 5
by
Kate
from
Decent
This shoe runs a little small so I would order up half a size up if you are going to get it. It also feels a little narrow, not a problem I ever really have with shoes. I wanted to give it a chance but I am going to go ahead and exchange it for something more comfortable. I only think it wasn't comfortable for me because it was a bit too small. It has good tread though and my feet didn't get wet running around a kitchen and dish pit all day. The soul is also as thick as it looks, it'll boost you up a good inch or so.
Date published: 2018-10-08
Rated 4 out of 5
by
Crystalslites
from
Sole makes my feet feel heavenly, but...
I absolutely love these for the bottoms of my feet!!!! (My last pair was New Balance... not bad, but not supportive or cushioned enough for someone standing/moving on their feet for 9+ hours a day.) Almost everywhere is wonderful on these. They're well made. BUT I have wide feet and I'm still trying to break them in width-wise after almost two weeks... They are THAT COMFORTABLE on the bottoms of my feet — that's why I recommend them and am not returning them. If they made wide width in these shoes, they would be perfect!!!!
Date published: 2019-03-03
Rated 5 out of 5
by
Hello
from
Very comfortable
I've purchased many pairs of shoes for crews work shoes. These are far superior over any of my past purchases. They fit true to size. I have wide feet & there is plenty of room for my toes to wiggle. The arch support is amazing. These shoes are very well made & I have a feeling will be very durable. Very pleased with this purchase!
Date published: 2018-12-12
Rated 5 out of 5
by
SLopez
from
Am I walking on clouds?
The foot bed is unbelievable!! My toes have wiggle and spread room. These give room for when your feet swell. I look forward to putting them to the test on longer shifts. These are for wide feet for sure. I have to tighten down on the laces, which isn't easy from the durable, firm material. I think I will end up doubling up on socks, thick ones and keeping the laces looser though. I don't want too much constraints around the top.
Date published: 2019-02-27
Rated 1 out of 5
by
Jeri68
from
Not comfortable
I bought two different styles, but liked these the most. When I wear them, within an hour, my feet are killing me. These shoes have no comfort whatsoever. I wouldn't recommend these.
Date published: 2019-06-09
Rated 4 out of 5
by
Charlene
from
Not quite what I was looking for
I liked the look and feel of these shoes, but they were not flexible. They would be OK for standing, but I do a lot of walking, so they weren't quite what I was looking for.
Date published: 2019-03-02
Rated 3 out of 5
by
Kimmy
from
Looks good
They felt a little heavy to me and they kept rubbing the side of my ankle. Nice looking shoe. I like the shoe just not right for me. I went a half size smaller than my real size and they fit better
Date published: 2019-02-24
Rated 5 out of 5
by
Babygirl
from
Non slip shoes
I didn't like my first pair plus they were tight and i got a exchange and it was perfect they respond immediately thanks keep up the good work.
Date published: 2019-10-19