Regent - Steel Toe
is rated out of
5
by
7
.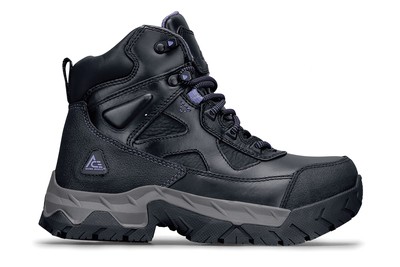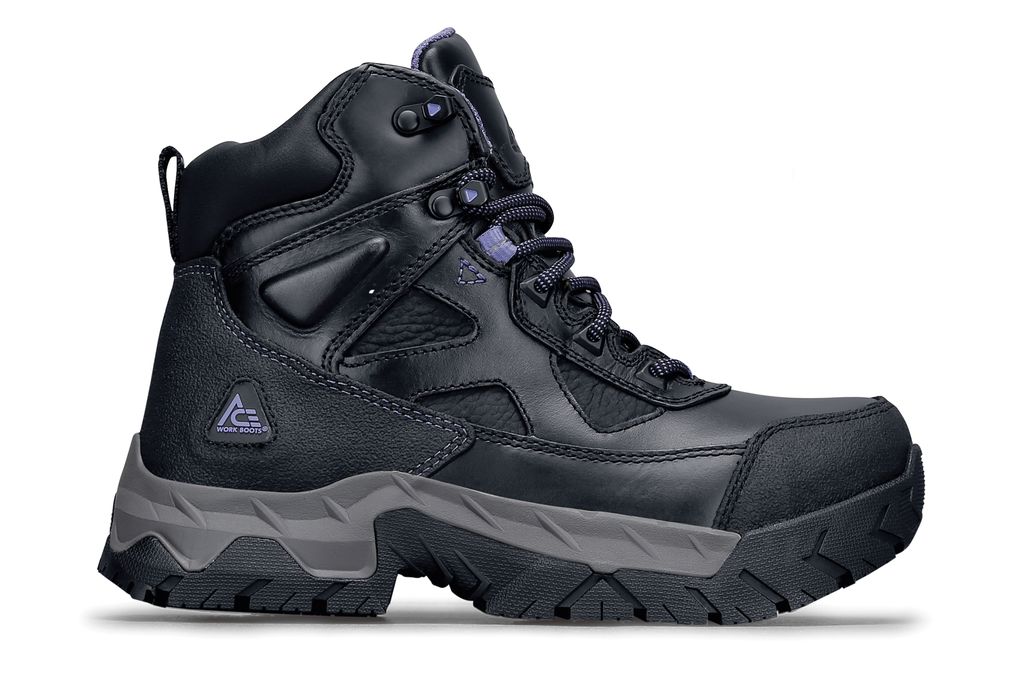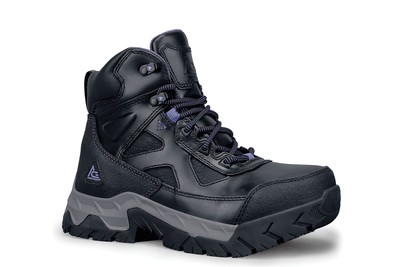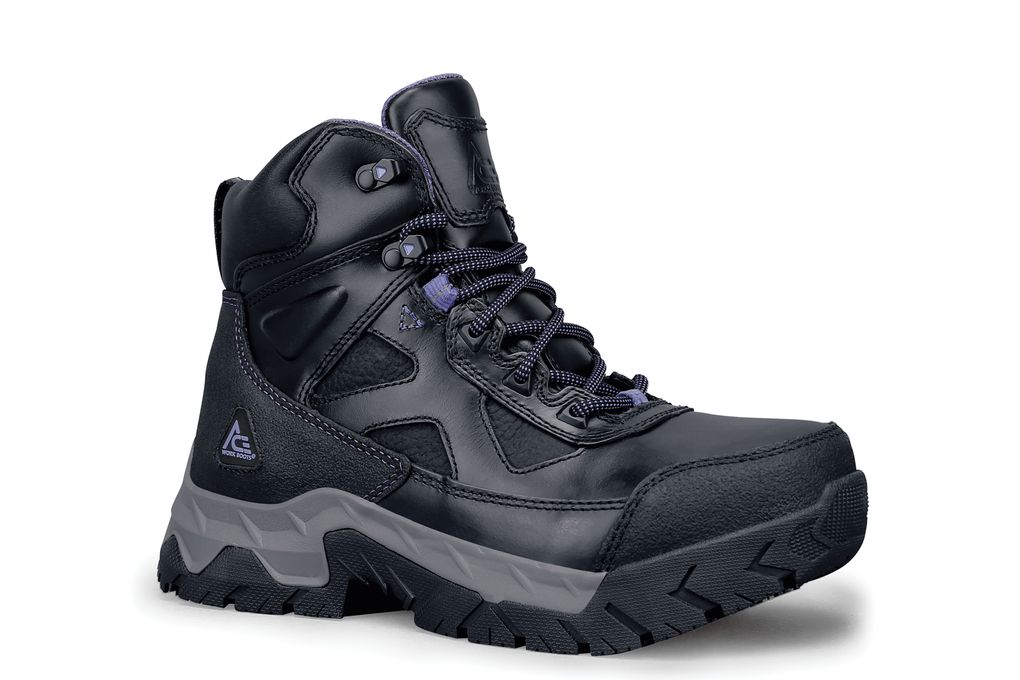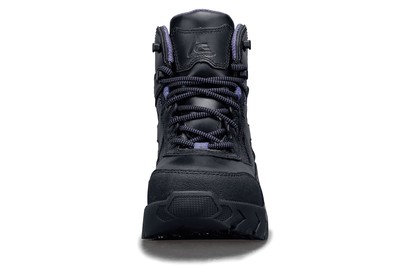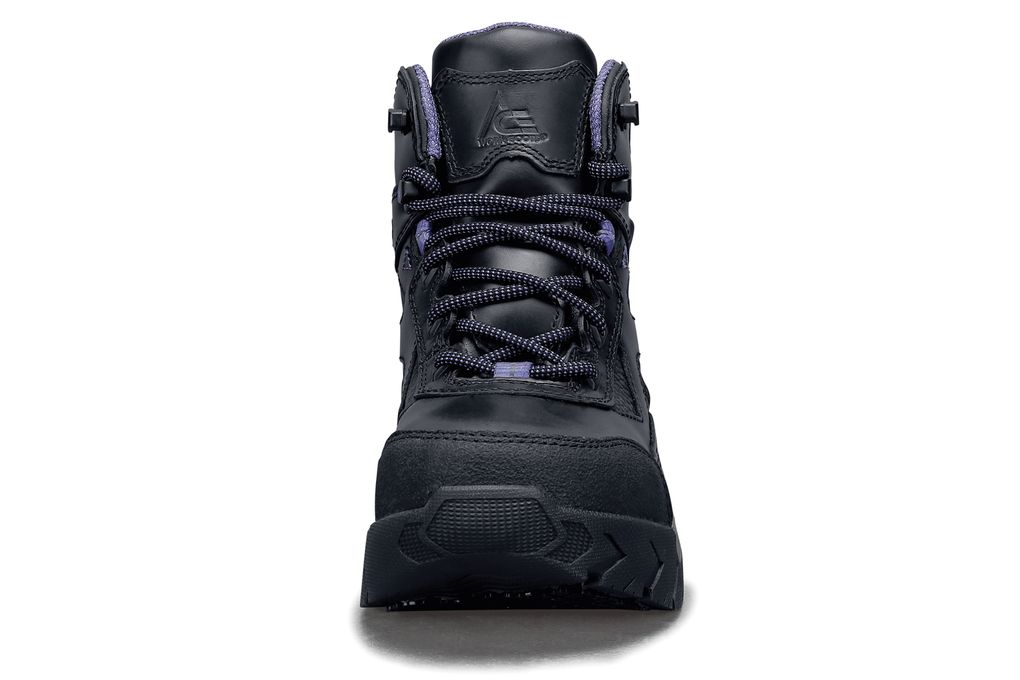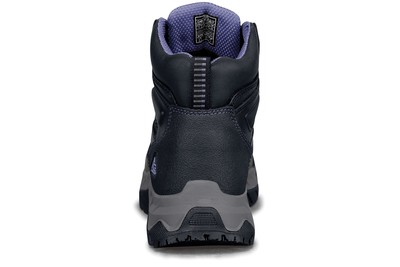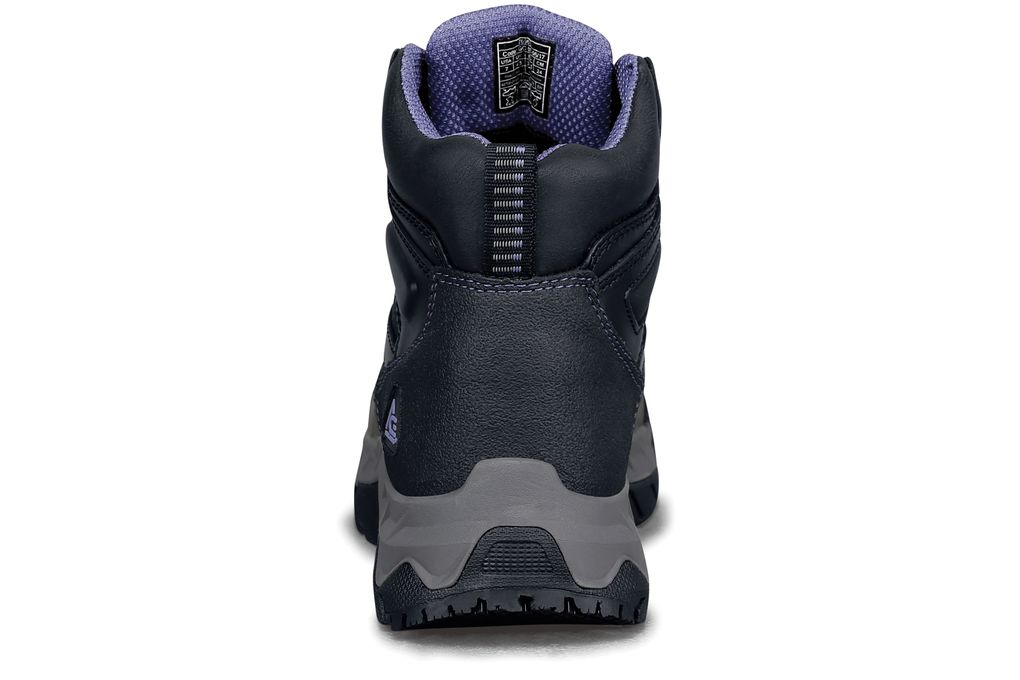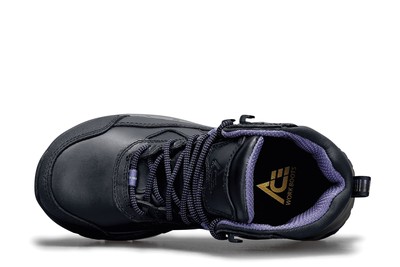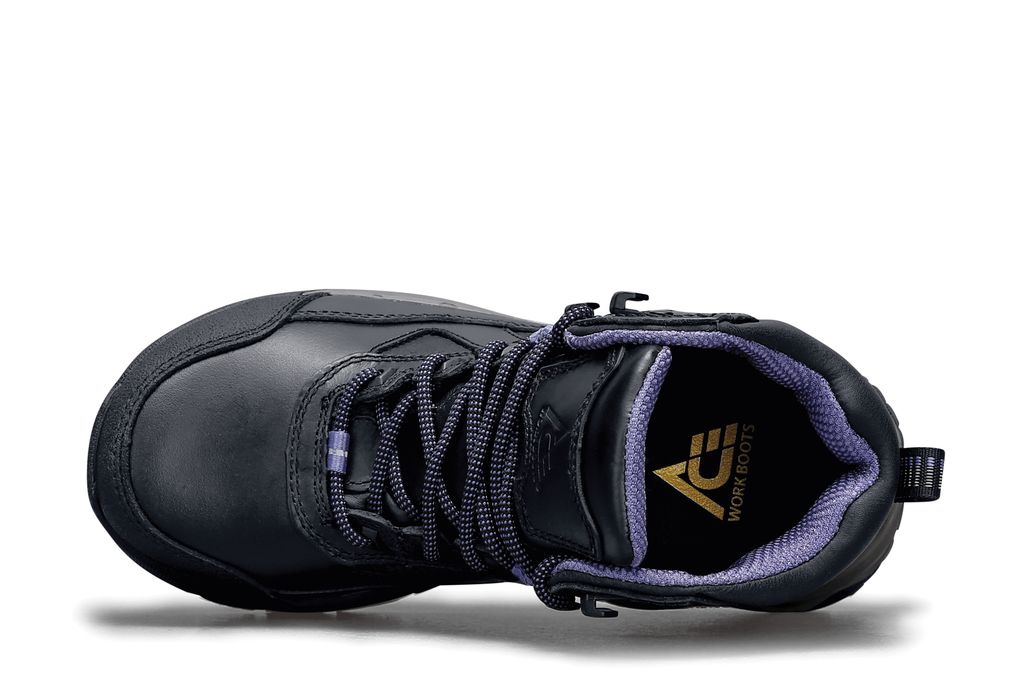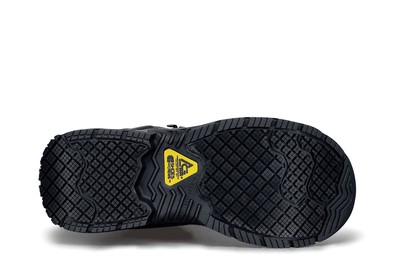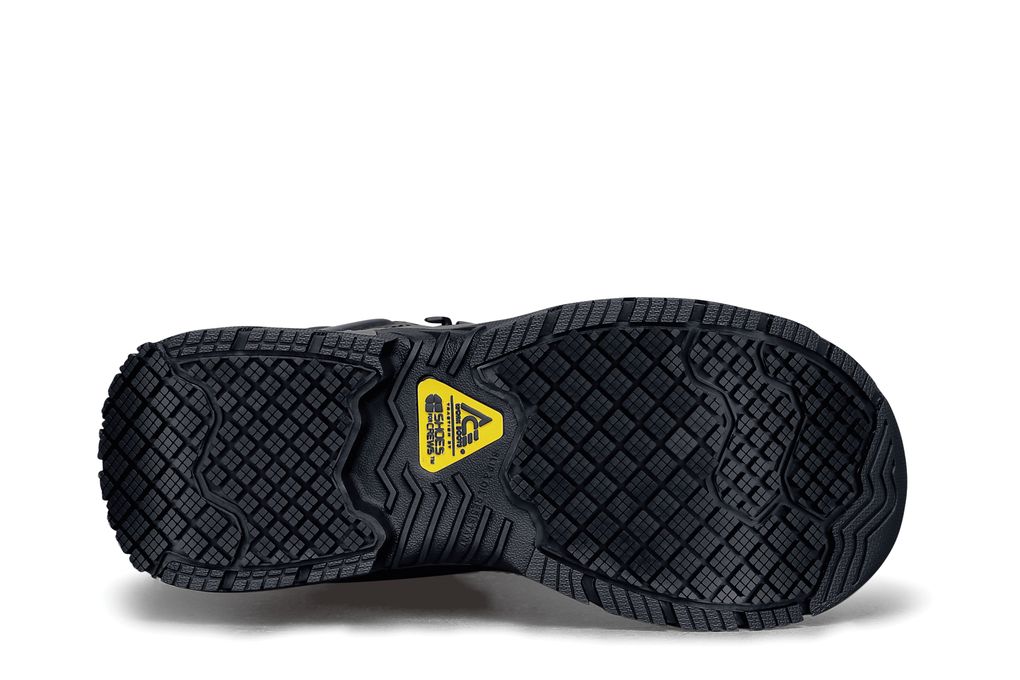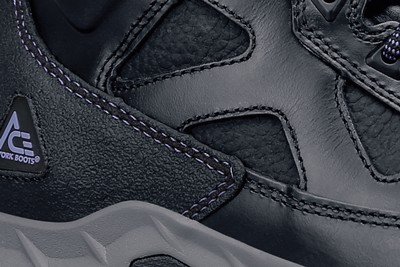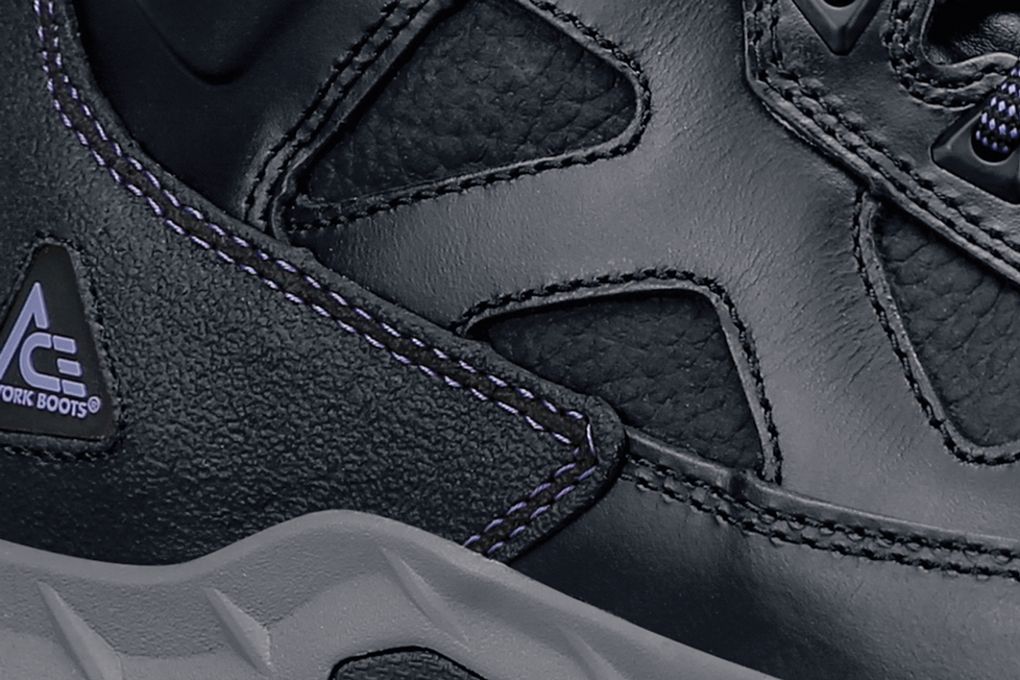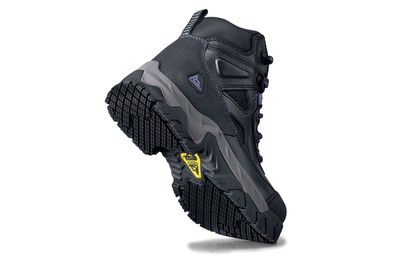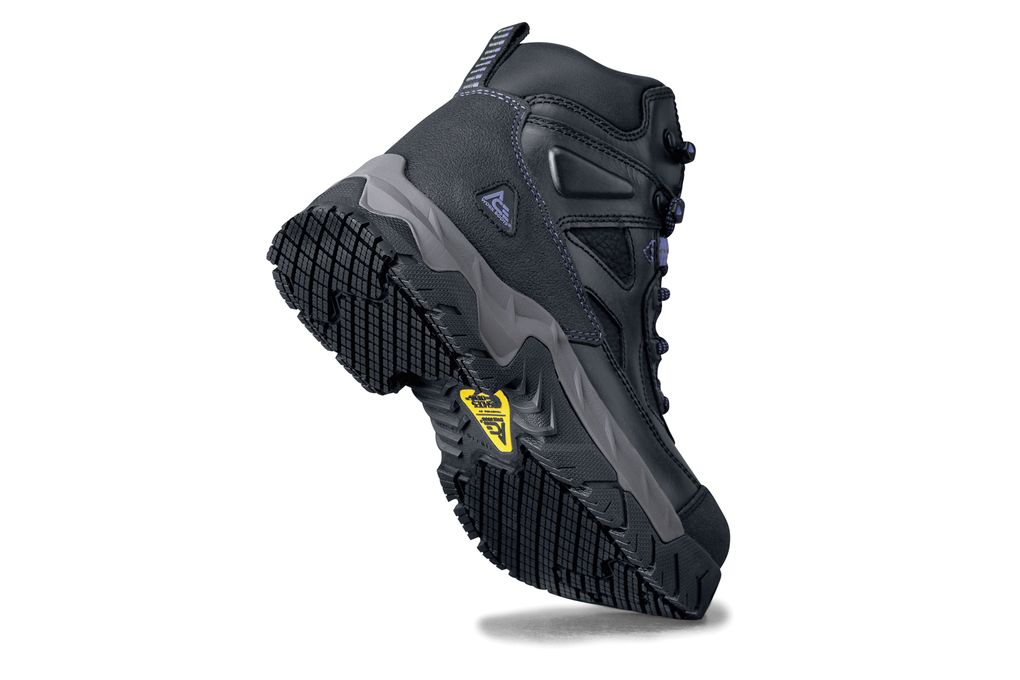 Regent - Steel Toe
ACE Workboots
Women's Black + Purple, Style# 76969
Description and features:
The ASTM-compliant Regent Steel Toe safety boot is slip-resistant and clog-resistant, with wide-spaced traction lugs that help keep debris and dirt from getting trapped. With ladder grab notches built into the outsole, Regent makes climbing easier.
Slip Resistant: Superior SFC slip-resistant outsole
Easy Clean: Superior SFC slip-resistant outsole with our patented clog resistance built in.
TripGuard: Decreased trip hazard zone to allow fluid movement between slippery environments.
Rated 3 out of 5
by
Anonymous
from
Does support the feet but hurts the ankles!!
The boot itself is the regular size you would order. I ordered a 7 1/2 & it fit perfect. The foot part of the boot is very comfortable and fits well. The slip resistance works wonderful, you can stop and turn on a dime. But; these boots are kinda bulky and hurt my ankles, badly! I am sad to say, I will be returning mine! I wore them for 2 days and my ankles are absolutely killing me! I wish the ankle part felt as good as the foot part does. I'm not giving a bad bad review but not a grear review as the comfort on my ankles are the reason I'm not keeping them and the bulkiness. It may not affect your ankle as it did mine, idk. But, it's not for me.
Date published: 2019-11-21
Rated 5 out of 5
by
Elbaker1981
from
Deli chicken fryer
The only bad thing about these boots is how often I have to clean out the treds. I work at a grocery store deli cooking the chicken and I am walking an average of 4 Miles/shift. With previous shoes my feet would hurt after my shift but not with these. I did buy some insoles from Shoes for Crews just because my Arch is a little high and I needed that extra support. Overall I love these. They have last me about a year and I'm getting ready to get my second pair.
Date published: 2018-09-27
Rated 3 out of 5
by
EML40
from
Wish I could have kept them
First off, thank you Shoes for Crews for your 30 day trial program! Man, I really wanted these shoes to work out for me. When I took them out of the box, I was very impressed with the construction and overall style. They seem really durable. They gave me a bit of extra height and I felt very stable moving around in them. But they HURT. My soles were sore after a shift which lead to lower back pain and they have zero give around the ankles. This is after I wore them for a week around the house and then starting off with four hour intervals at work. I even switched out the insoles hoping that would help. But by then I thought, this is ridiculous and sent them back. Bummer.
Date published: 2019-11-07
Rated 5 out of 5
by
Dee73
from
Great features and fit
First steel toe boots I've ever had and am not disappointed! These boots are great,afrer a year of constant daily wear,they're still comfortable and in great condition! I will certainly be getting another pair very soon. Purple is my favorite color so that was a bonus.
Date published: 2018-11-18
Rated 5 out of 5
by
Hud0972
from
Good boots!
Would recommend these boots. Three people at my work have these, they all say it takes about a week or so for them to be broke in but after that they look stylish, they last a long time with little wear or tear, comfortable, and very sturdy and heavy duty .
Date published: 2018-09-15
Rated 3 out of 5
by
Pau86
from
Boots for work
Not good for people who walk a lot make my ancles swollen not good
Date published: 2018-11-26
Rated 5 out of 5
by
Karen08
from
Love! Love!
Great comfort. Durable. I wear out the inside of the boot before the outside. Worth every penny! Best buy and value. Stockroom must have!
Date published: 2018-12-27