Voyager - Steel Toe
is rated out of
5
by
180
.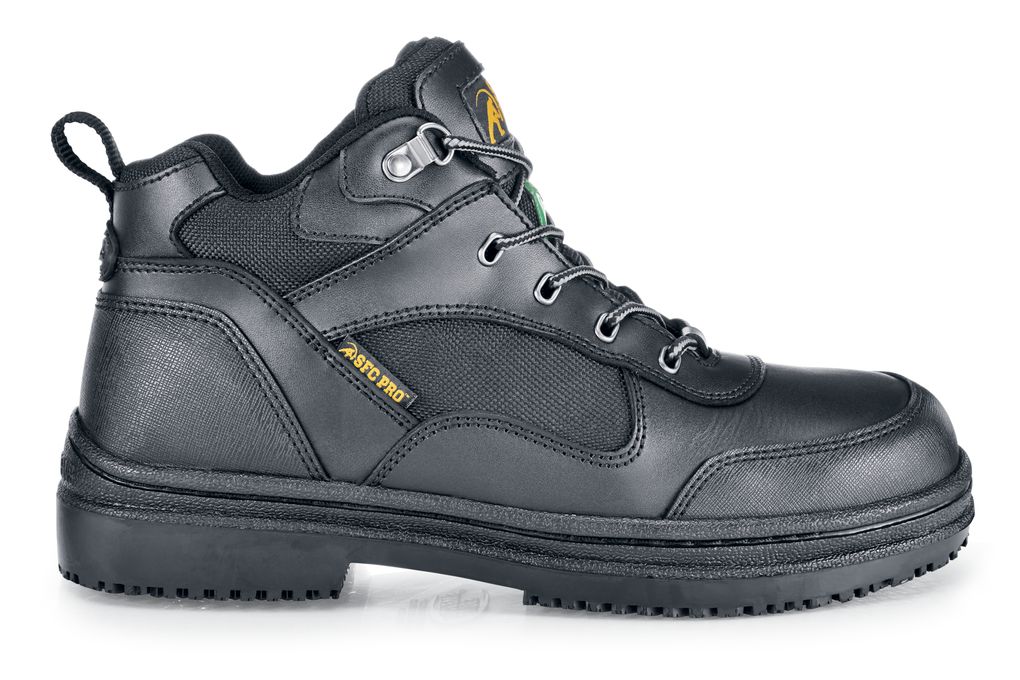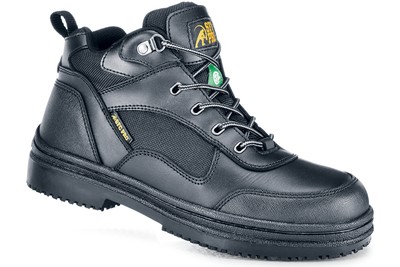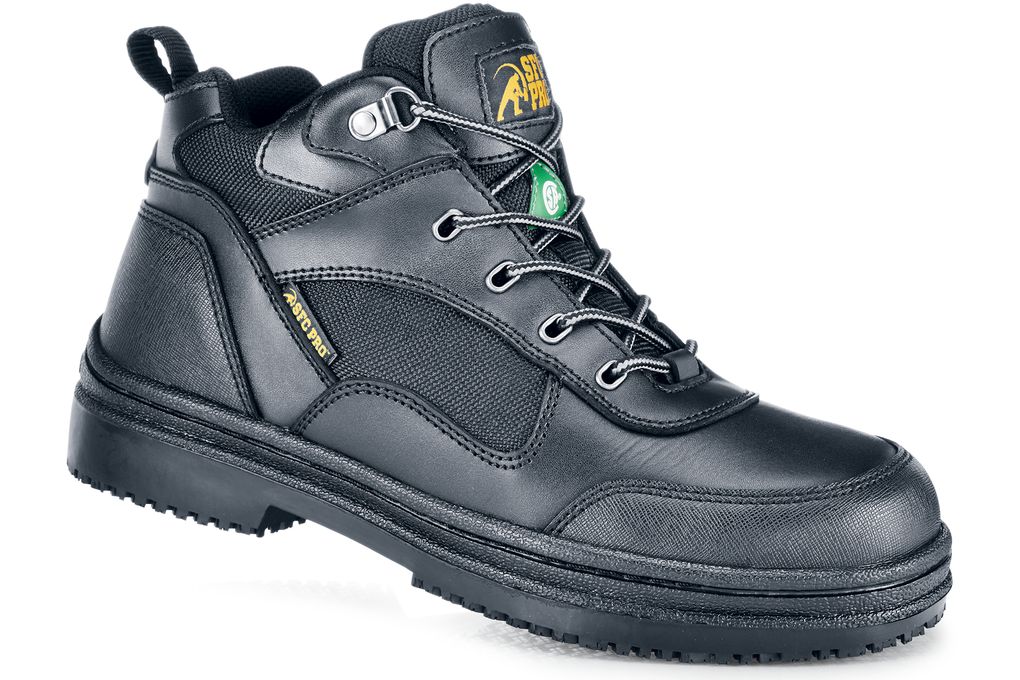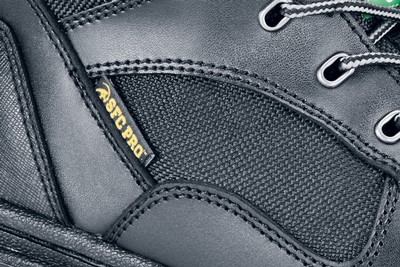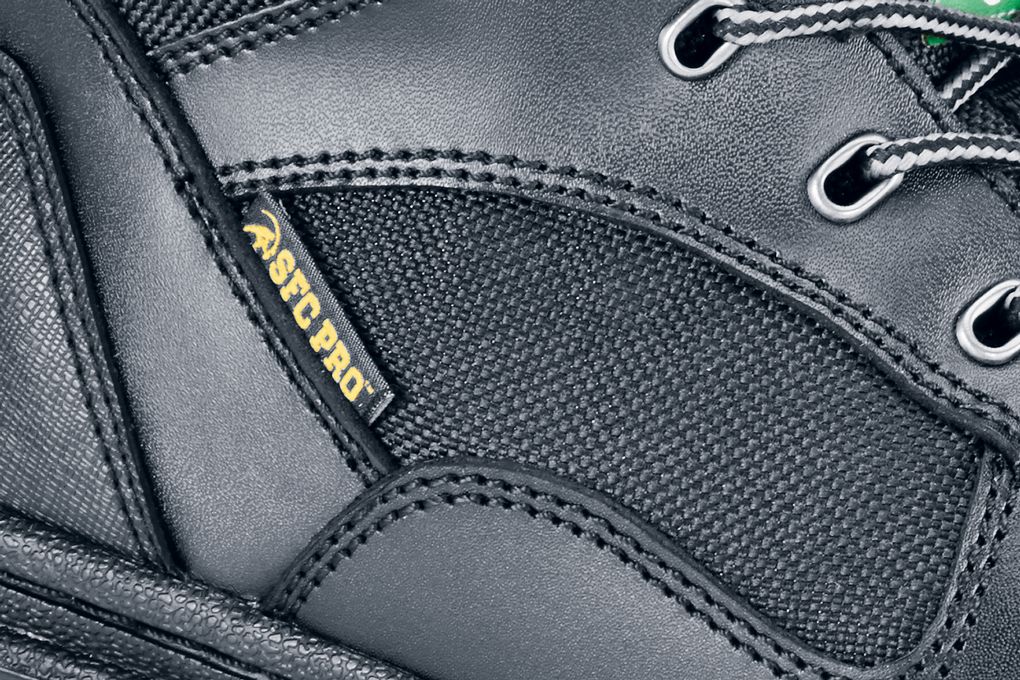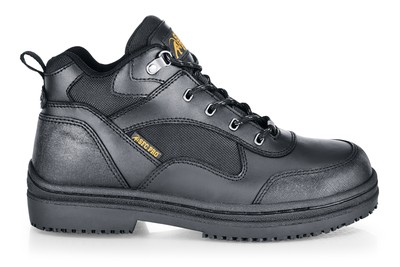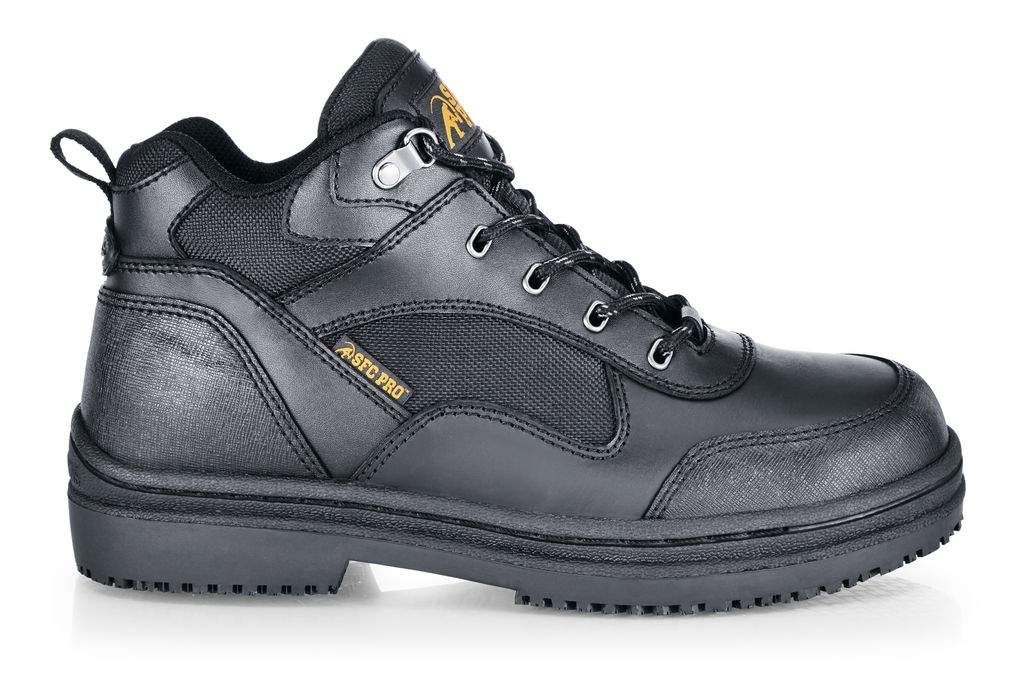 Voyager - Steel Toe
Black, Style# 8090
Price After Discount
$52.00
| | |
| --- | --- |
| Price | $69.98 |
| Sale Discount | - $17.98 |
| Price After Discount | $52.00 |
Description and features:
You can go the distance in the Voyager, a steel-toed work boot with a steel shank, natural fit and water resistant leather.
Slip Resistant: Superior SFC slip-resistant outsole.
Water-resistant: Treated to repel liquids from the surface.
Natural Fit: A default fit for most sizes of feet.
Rated 5 out of 5
by
Anonymous
from
I work in a food service environment and am often on my feet for 14 hours a day, sometimes even longer. Cheaper pairs of shoes just don't cut it at that point. I've had these shoes for a long time, maybe 2-3 years and they are the best pair I've ever worn. At the end of a long day, my feet aren't ever sore or anything. The insoles that they come with aren't the best but they aren't that bad either. What I did was use two layers of insoles and it's really comfortable that way. The pair that I have now has finally worn out. I thought they would only last a year but it's been probably 3. I'm going to order myself another pair of these.
Date published: 2014-12-04
Rated 5 out of 5
by
JOHN-THOMAS L.
from
I HAVE OVER THE MANY YEARS OF WORK TRIED TO FIND A PAIR OF BOOTS THAT WOULD LAST LONGER THAN 8 MONTHS WITHOUT FALLING APART OR TEARING ON SO ON. THE LONGEST I HAVE EVER HAD A PAIR OF BOOTS WITHOUT HAVING TO REPLACE THEM WAS 10 MONTHS. BELIEVE IT OR NOT THIS PAIR OF BOOTS LASTED ME 14 MONTHS AND IM PUTTING THEM BACK ON BECAUSE THE YUKON BOOTS I JUST RECIEVED SUCK TO SAY THE LEAST. I AM EXCHANGING THE MORE EXPENSIVE YUKON BOOT FOR THE LESS EXPENSIVE VOYAGER. SO YOU CAN TAKE THAT TO THE BANK. THE VOYAGER LASTED 14 MONTH IN EXTREME CONDITIONS. I WALK IN WATER EVERY DAY AND LIFT, SQUAT AND BANG MY FEET INTO FREIGHT ALL DAY LONG AND THESE SHOES ENDURE MY ABUSE. AMEN
Date published: 2010-08-27
Rated 3 out of 5
by
Teckla W.
from
I didn't keep these shoes. I sent them back for an exchange. To me they look better than they feel. I thought they felt clunky on my feet and that was probably because I got the steel toed ones. I also didn't like that my ankles were not covered. I think the online photo looks better than the actual shoe does but that is just my opinion. I don't know how well they are for slip resistant because I only had them on for a few minutes but I had to mark the stars just to submit this. In those few minutes I knew this shoe was not what I was looking for. This is only my opinion. Someone else may find them very comfortable.
Date published: 2012-06-21
Rated 4 out of 5
by
julie l.
from
I ordered men's 6.5 wide, I wear women's 8 wide. I was able to wear the shoes all day from the start. I do add my own inserts for arch support. I purchased two pairs a year ago and am ordering now to have on hand when needed. I do wish that shoes for crews would get better shoe laces!!! Their laces break, unravel so buy some extra to have on hand, my husband and I have had this issue with all of their shoes for the last 20 years. The shoes are light and I could wear them all day everyday. I do wear them 12-16 hours a day 5 days a week, so having them last 6 months is good for me.
Date published: 2016-10-27
Rated 2 out of 5
by
Misty S.
from
I know I rated the shoes the highest in slip-resistance and right at the top for comfort, but I gave them a poor overall rating because they don't seem to last me very long. I am a delivery truck driver and of course I am always on the move, up and down ramps, in and out of restaurants, and I need the slip resistance, but I just can't seem to find a shoe that lasts. The only thing that keeps me coming back to Shoes for Crews is that I know I won't slip and fall in their shoes. I just wish they could make them a little tougher and longer lasting.
Date published: 2009-01-19
Rated 4 out of 5
by
Richard W.
from
I've worn these shoes for the last year now and feel I can review these objectively. They are very comfortable after a couple days of breaking them in. I like how light weight they are. The only drawbacks on them are that the toe area started wearing out at about 6 - 8 month period and the soles started to shoe their age at about the same time. Overall they're the best work shoes I've been able to find in the last 10 years and I decided to write this review as I'm in the process of ordering a new pair. I recommend these shoes.
Date published: 2009-04-29
Rated 4 out of 5
by
Sean N.
from
these shoes have lasted me for 5 years before they finally broke. they were a great shoe, i wore them outside in winter, just walking down a slight hill and people behind me were falling on their ass. after about 4 years the inside started to tear to shreds and the insole which was made with metal started stabbing my feet as it broke into pieces, but these shoes lasted 4 years of great comfort before that so i just bought a second pair of these and am retiring these first ones because they were one of the best shoes that i have ever worn
Date published: 2009-09-20
Rated 5 out of 5
by
Maria C.
from
I bought these to replace a cheap pair of slip-resistant shoes I had purchased elsewhere. The previous pair was so cheap that I had actually developed plantar fasciitis! But after only one month in these my horrible pain was gone entirely. Like: POOF! Magic. I absolutely love these "clunky boots" and so do my coworkers who find it amusing to stomp on my toes. Unfortunately, eight months of daily abuse does wear them down (the insoles died a little over a month ago). So, I'm here to buy my second pair! Yay! I'm so glad SFC made these magic clunky boots for me!
Date published: 2013-01-05