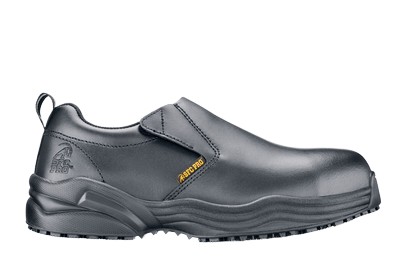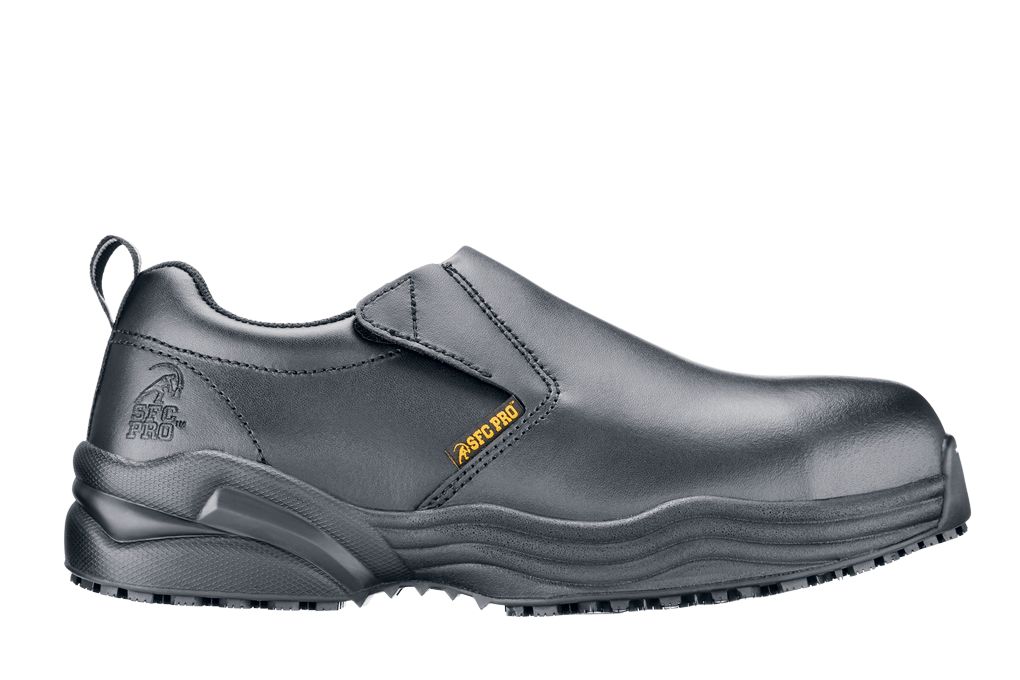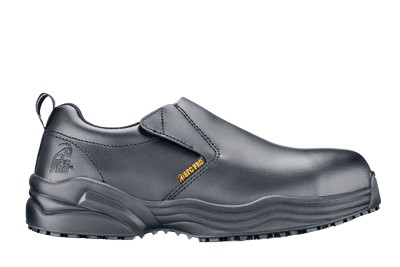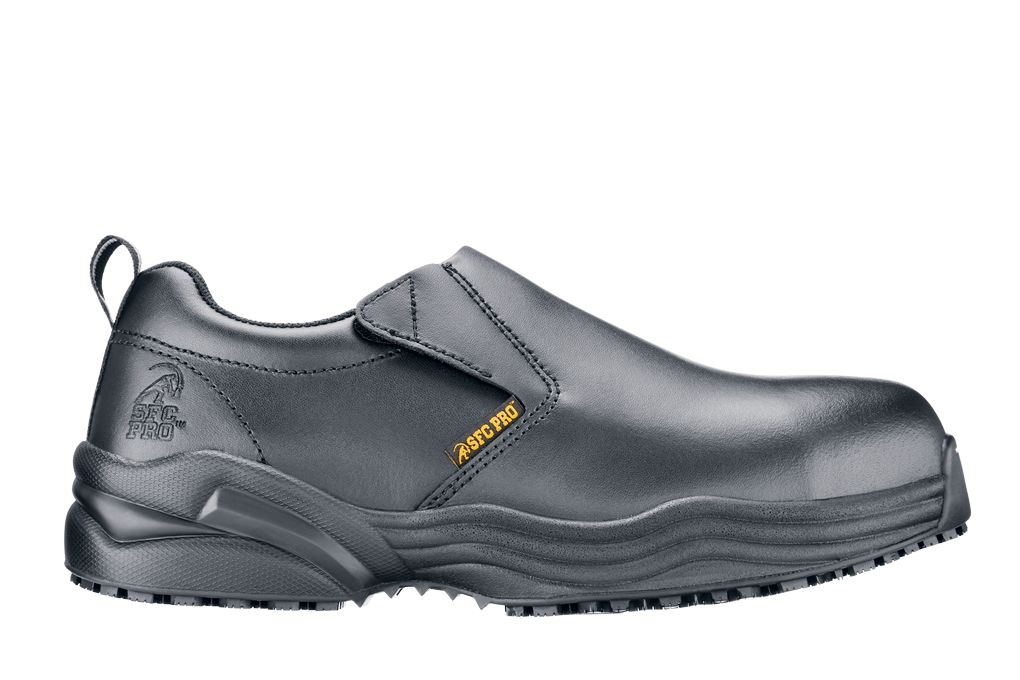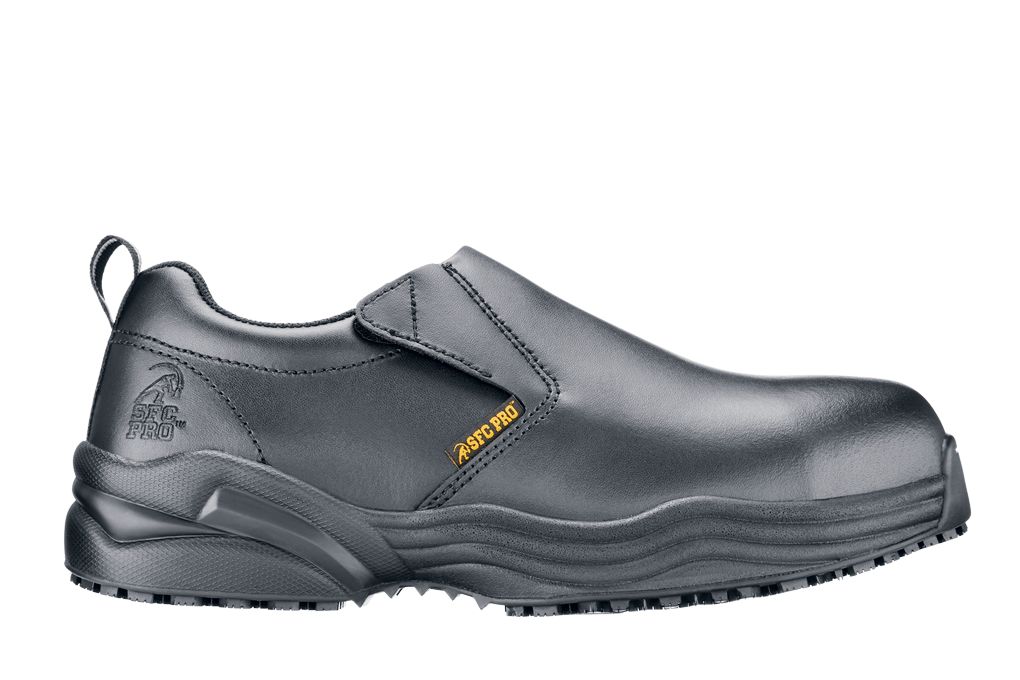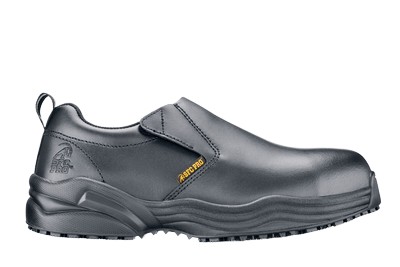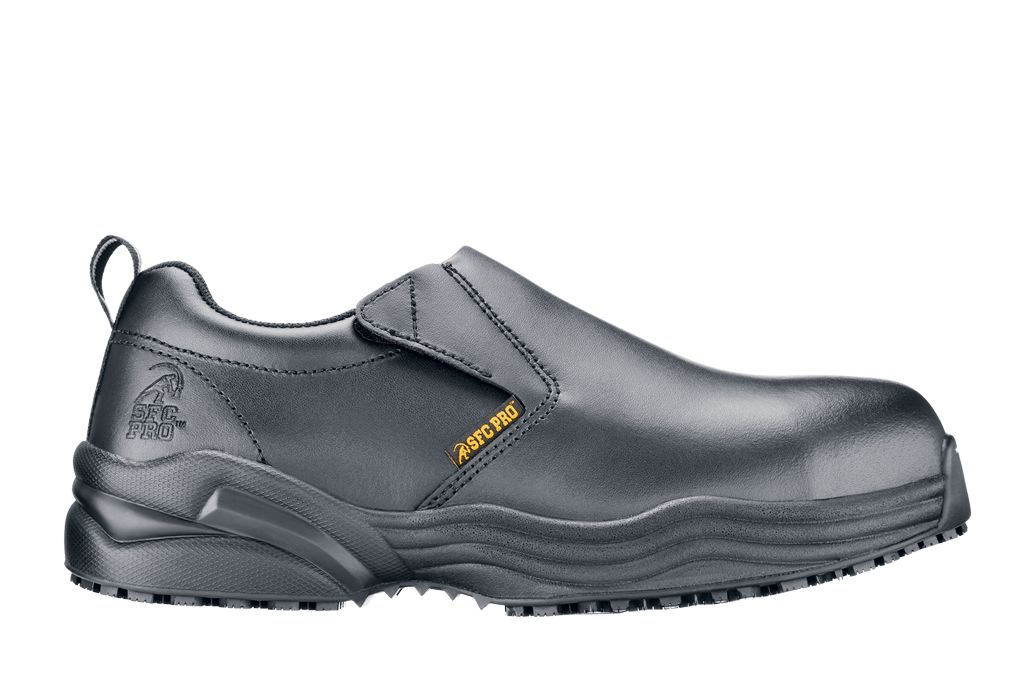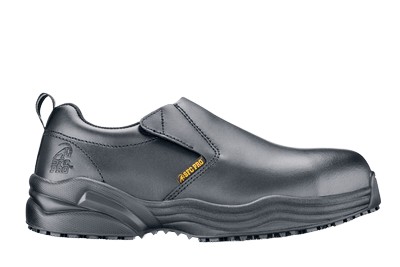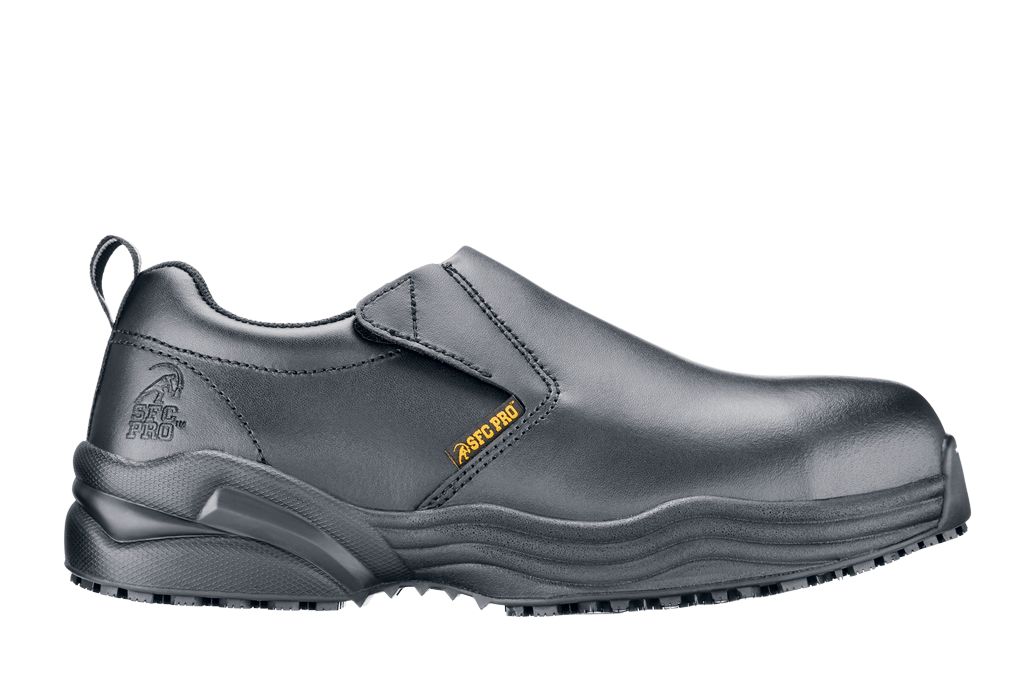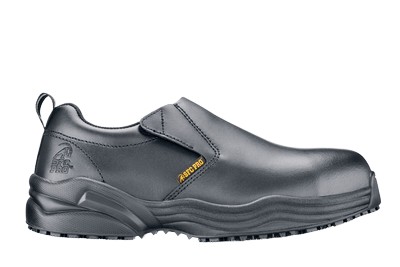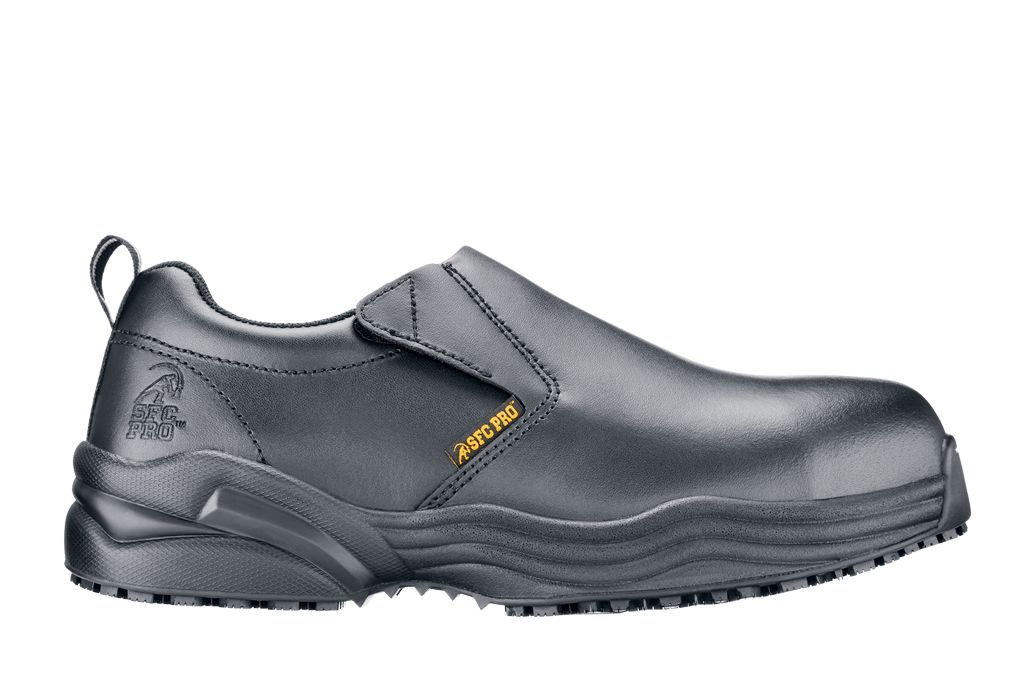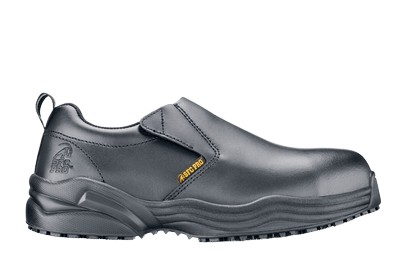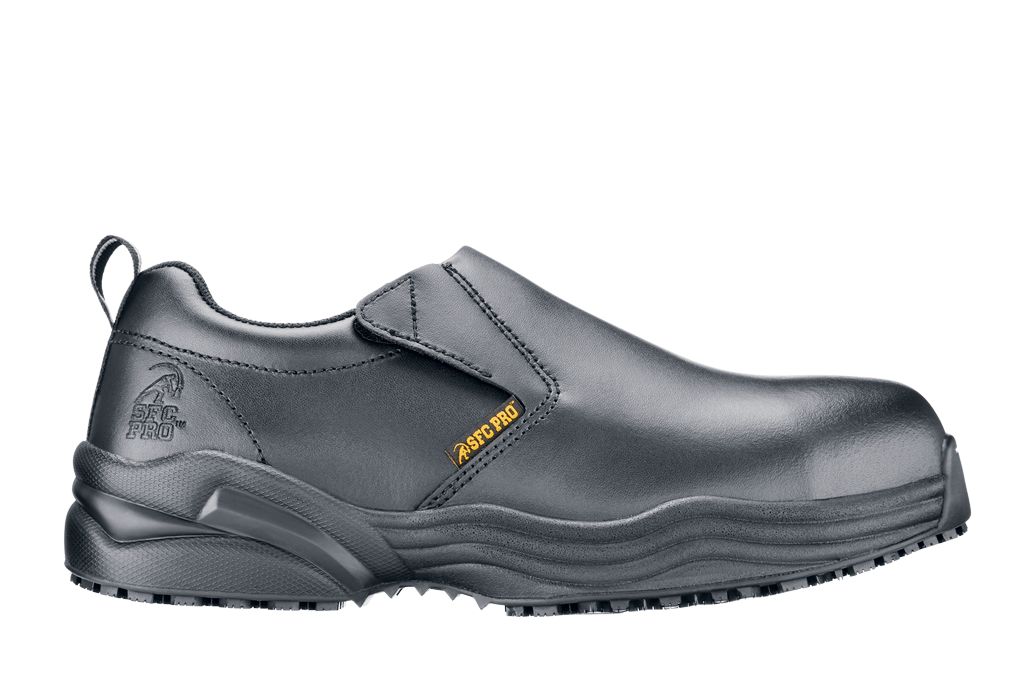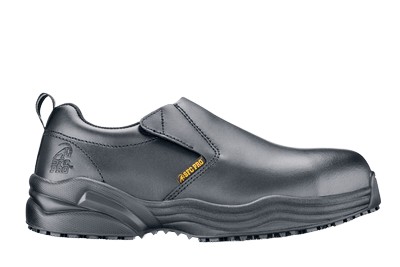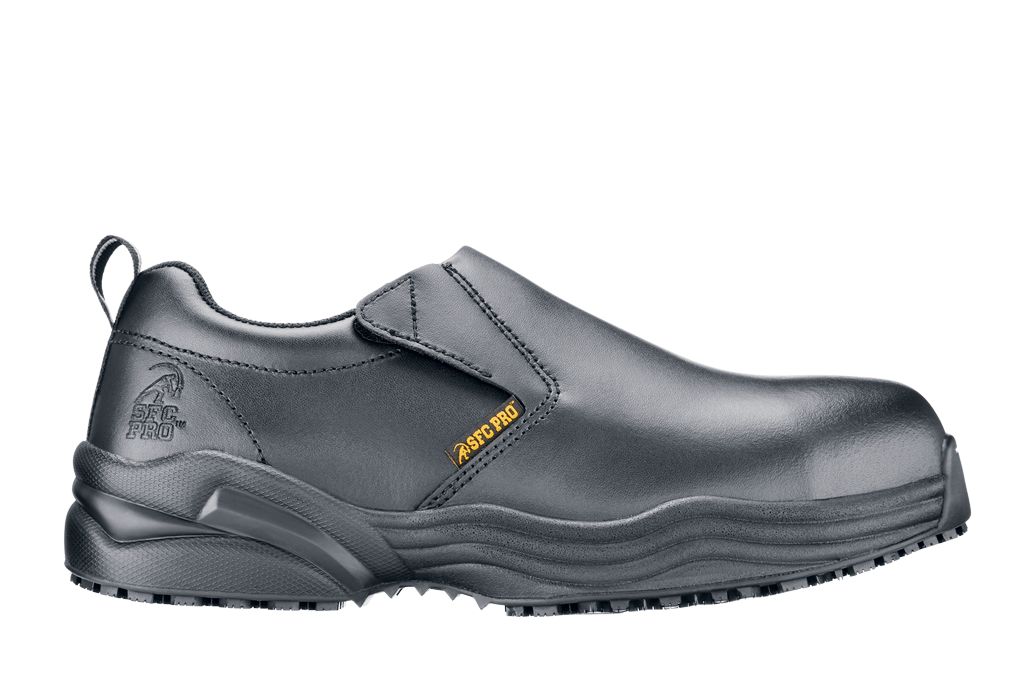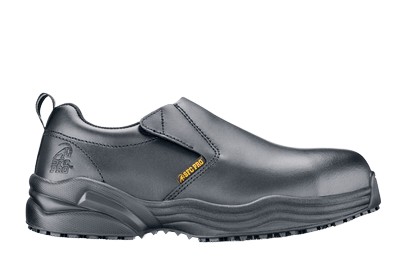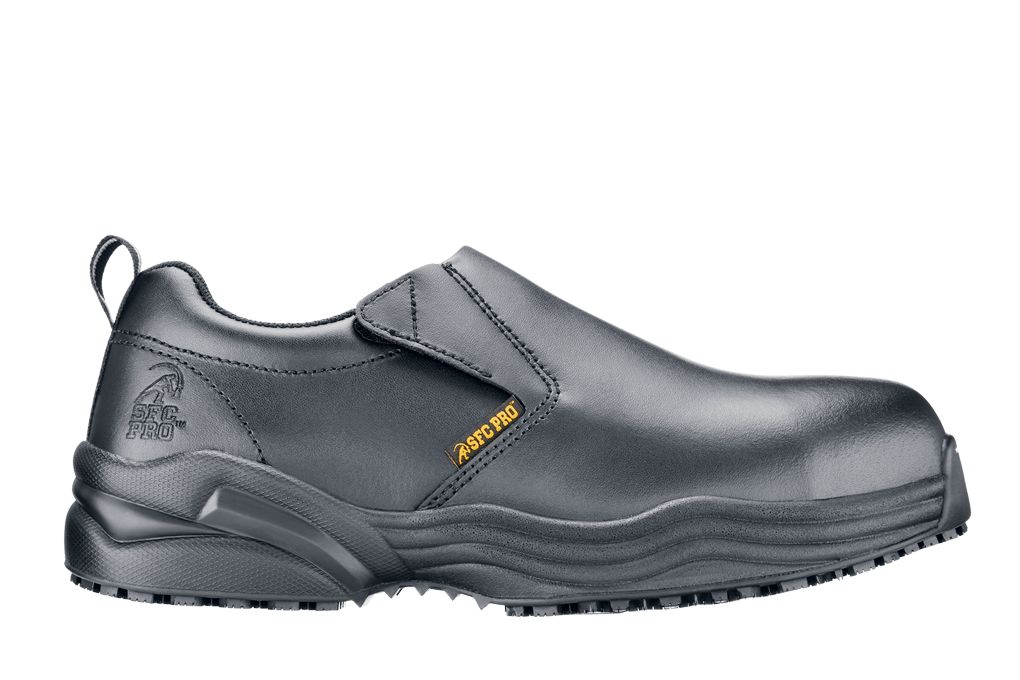 Endeavor II - Non-Metallic Safety Toe
Black, Style #8203
A professional look on a tough safety toe shoe, now with a clog-resistant outsole to repel debris and waterproof leather uppers.
Water-resistant
Treated to repel liquids from the surface.
Natural Fit
A default fit for most sizes of feet.
ELECTRICAL HAZARD PROTECTION (EH)
Equipped with electric shock resistant soles and heels, capable of withstanding 18,000 volts.
Non-Metallic Toe
Non-metallic safety toe meets ASTM F-2413 standards bearing a class 75 rating.
Clog-Resistant
Wider spaced traction lugs don't let dirt and debris get stuck in the outsole.
Other Features
Fully non-metallic; passes through metal detectors
Breathable mesh lining
Dual elastic insets for a secure, personalized fit
Fiberglass shank for added support
Made of easy-to-clean non-absorbent materials
Fuel/oil resistant outsole
Slip resistant
Leather upper
Pros: Incredibly slip resistance, very good arch support, true to size width and length ("just right" snug fit/not tight), light weight relative to overall size, great look and feel Cons: Tongue of the shoe is too stiff and requires considerable break in time Note: I would of attempted to continue breaking in these shoes because of the overall pros, but the tongue of the shoe was too much to bare.
Anthony Kim January 22, 2017
Slip resist wise I have to say they are very good, but not as good as other Shoes for Crews shoes I have used. I usually get the non-composite or non-steel toe slip-on shoes from SFC and they are amazing in every way (predator shoes?). However my work recently made it mandatory to wear composite or steel toe shoes. I purchased these because I like the ease of use for cleaning after stuff falls all over them while working. My only complaint about these shoes is that after a month of wearing, they still hurt the top of my ankle where they velcro together. They are too hard and after 10 hours of wearing them, they hurt really bad where they press against the bridge of my foot at the ankle. otherwise they are very good shoes.
JEREMY ANTOINE DELI MANAGER November 26, 2016
SFC is the only shoes my husband wears
oteka mumford November 15, 2016
The only issue I have with these shoes is, the top of this shoe caused knots on the top of my feet.
Mary Williams October 3, 2016
Extremely comfortable to wear.
jeffrey kapics utility relief October 3, 2016