Marathon
is rated out of
5
by
139
.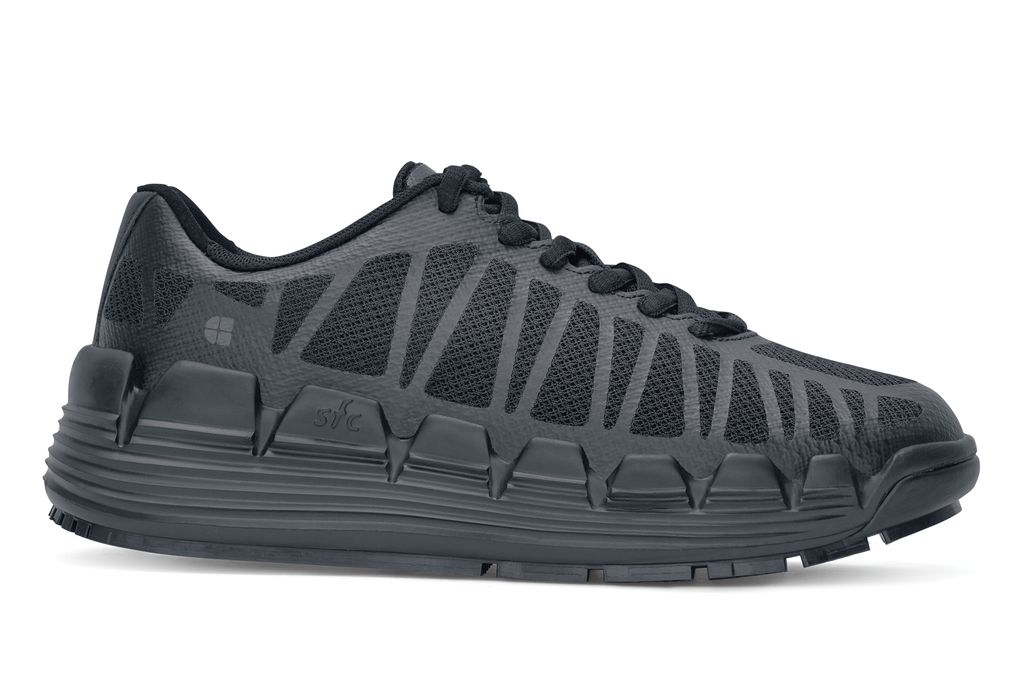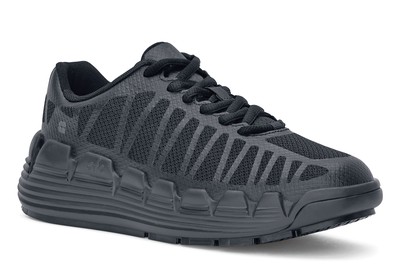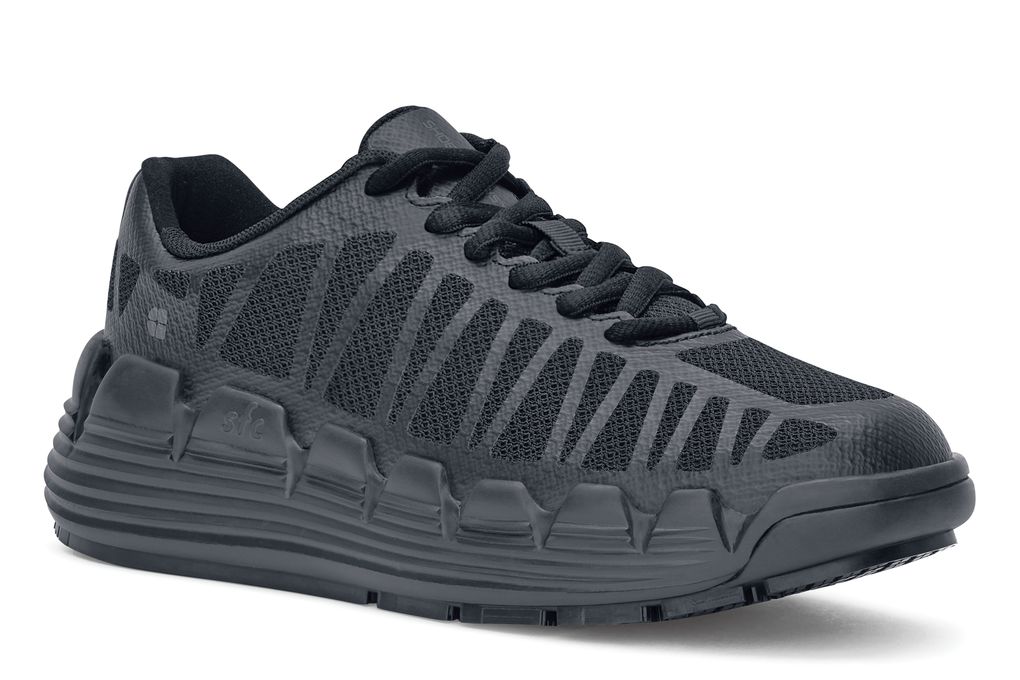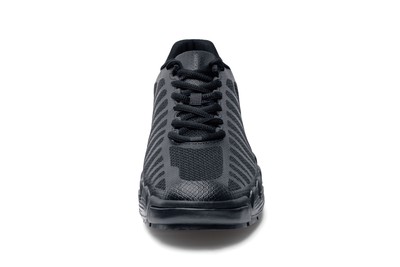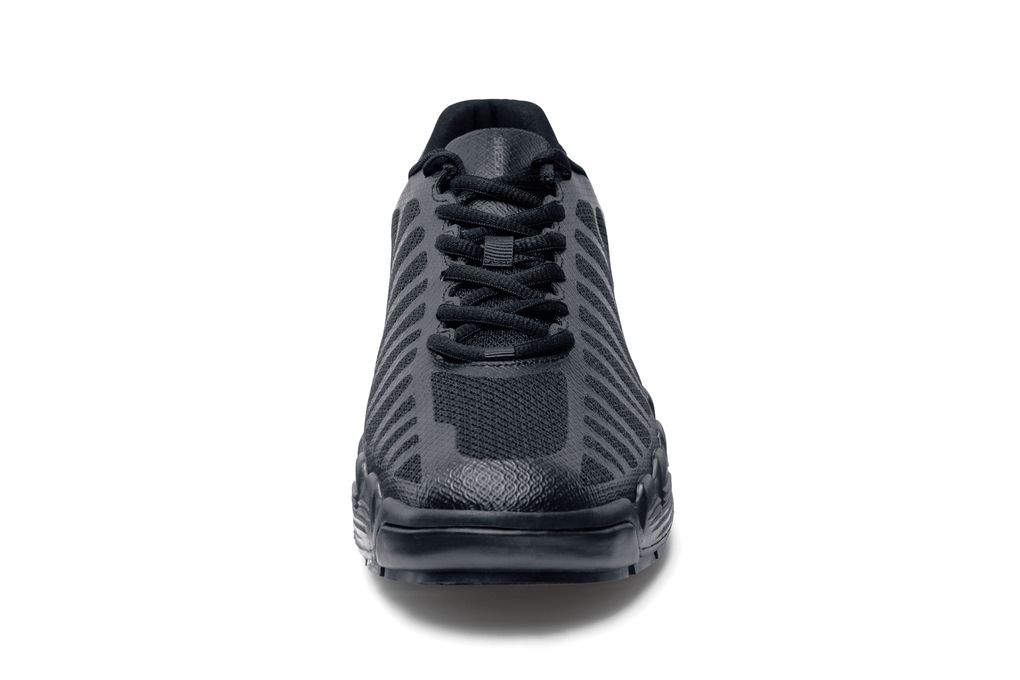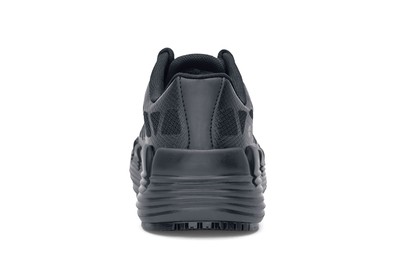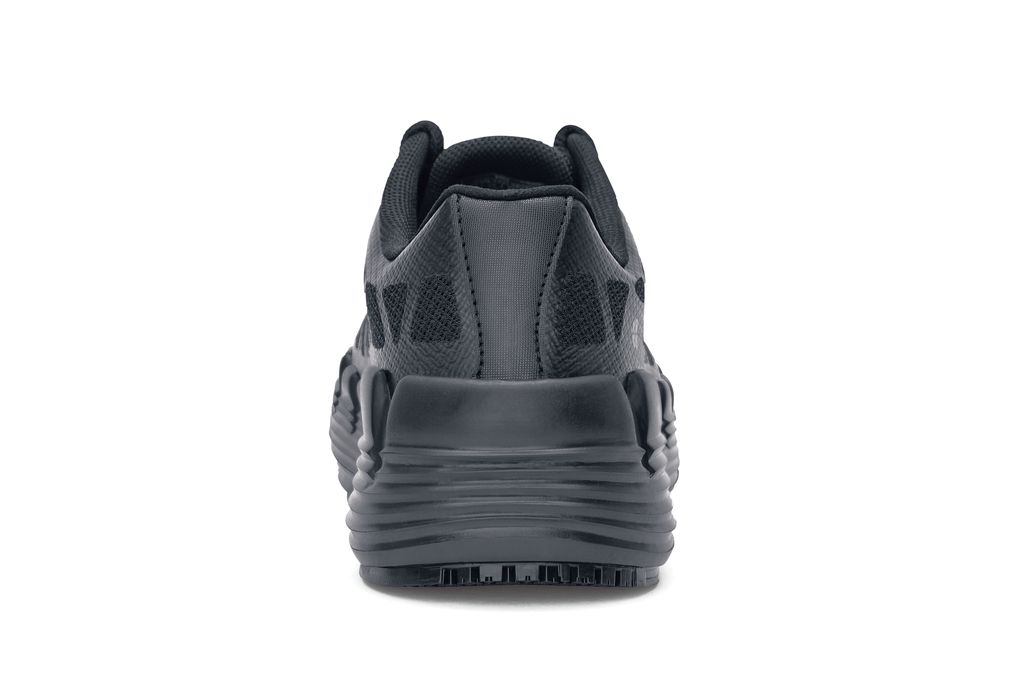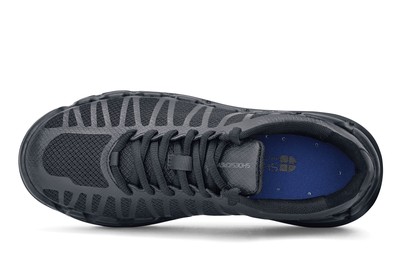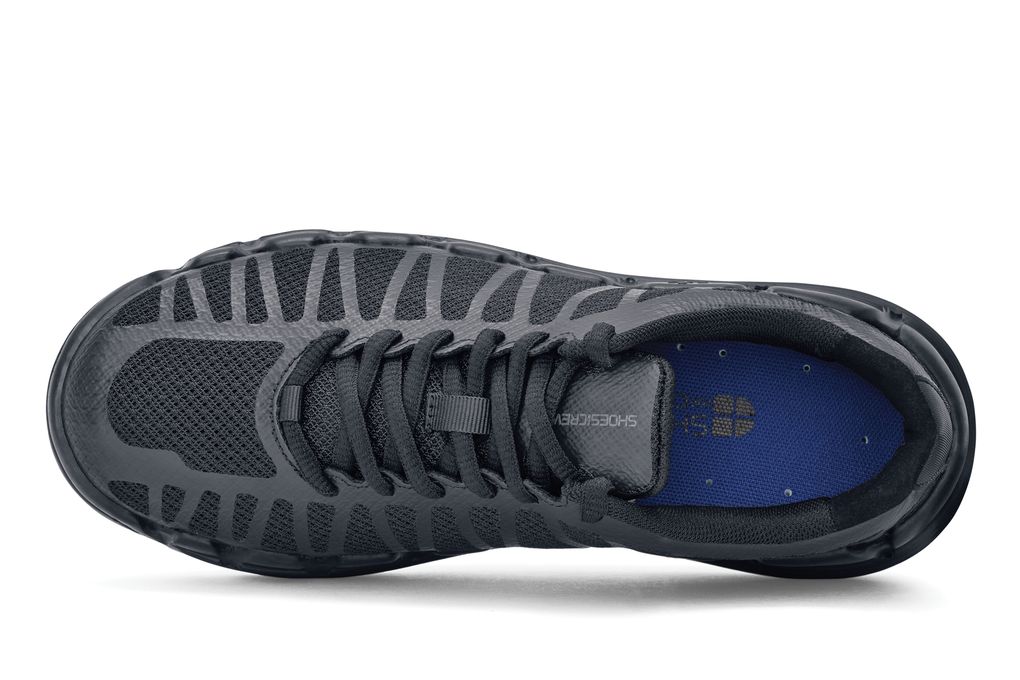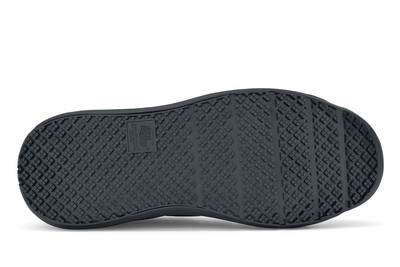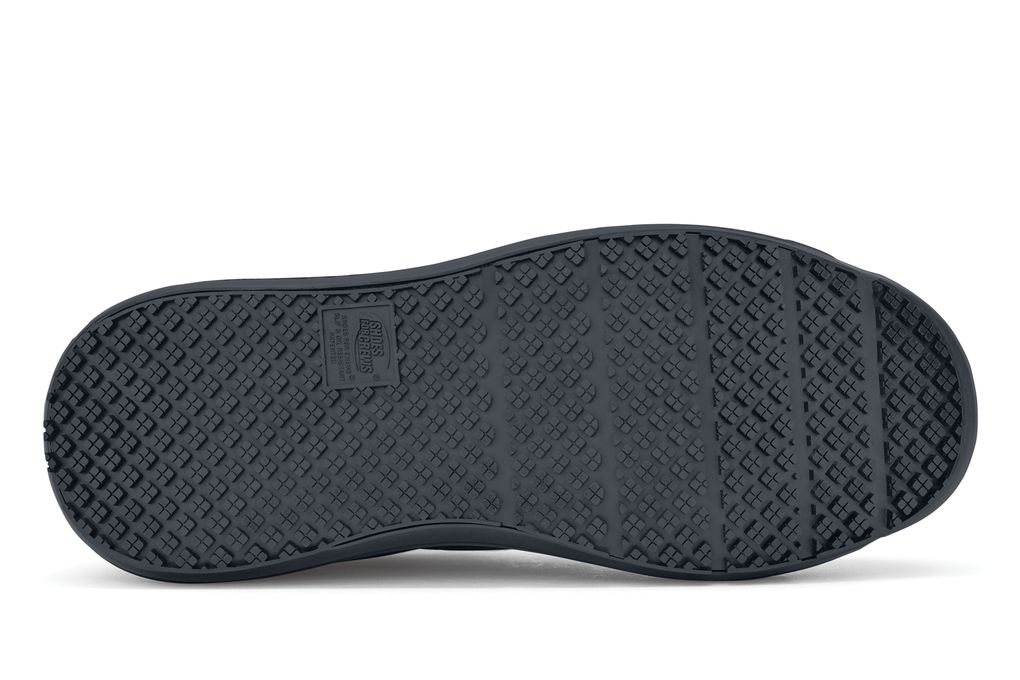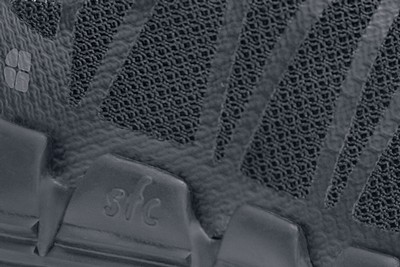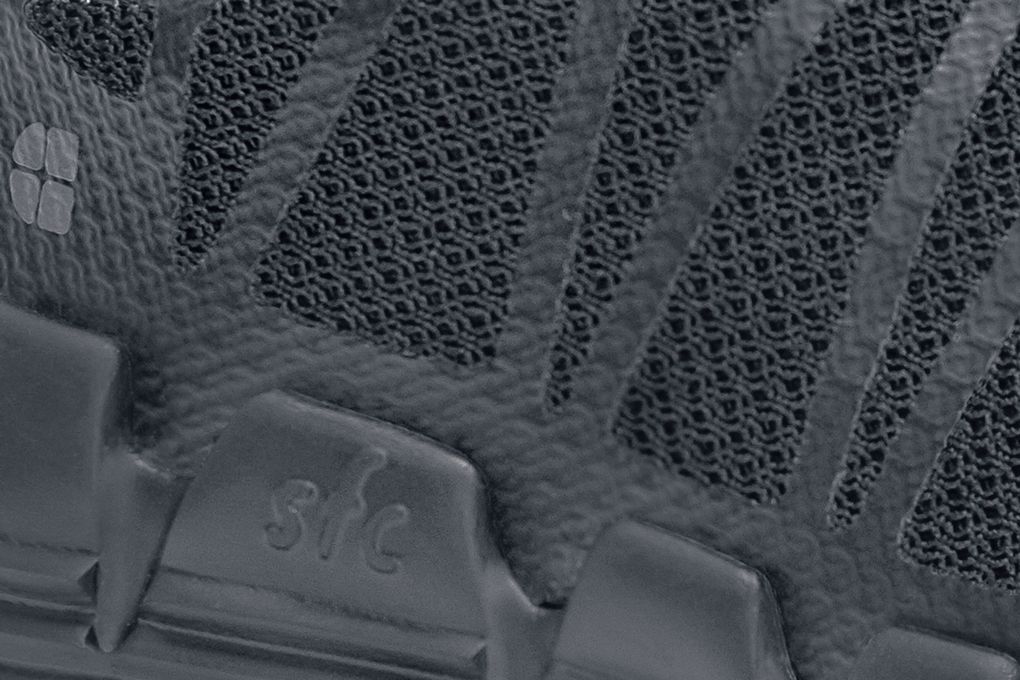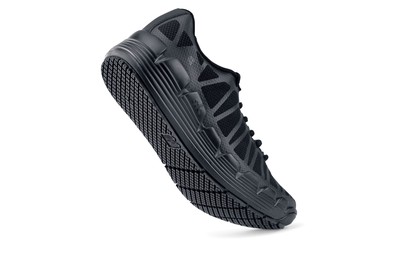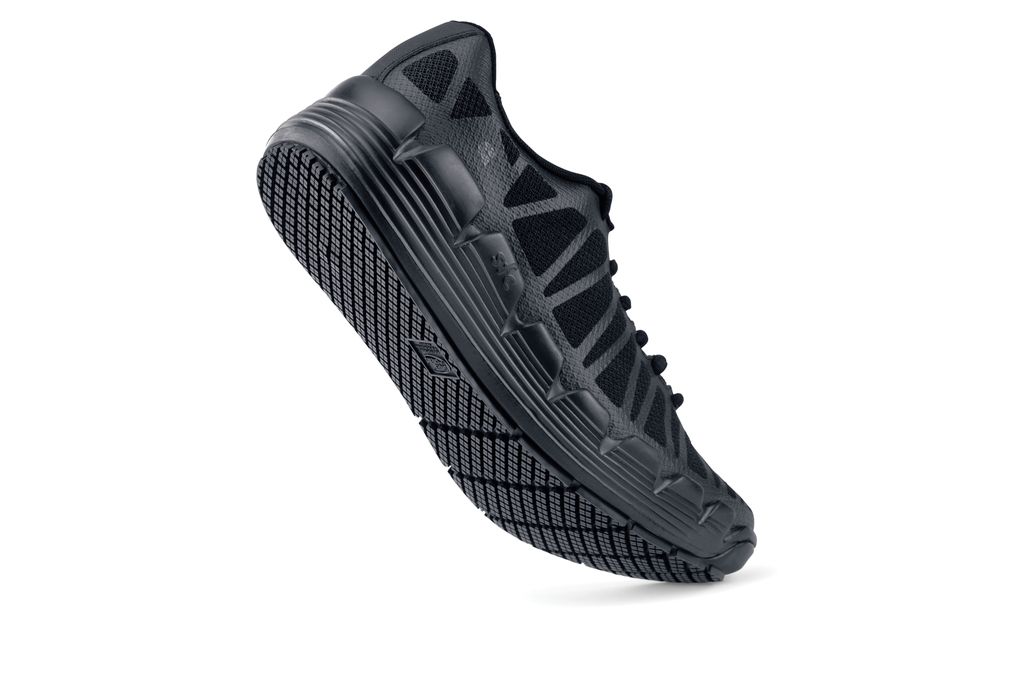 Marathon
Women's Black, Style# 9052
Description and features:
Extreme cushioning midsole = maximum all day comfort.
Slip Resistant: Superior SFC slip-resistant outsole.
Water-resistant: Treated to repel liquids from the surface.
Removable cushioned insoles
Rated 1 out of 5
by
Doug V.
from
These are by far the MOST comfortable shoes I have ever worn, ever, from any shoe maker at that. But I can't give it a full 5 star for the fact that after about 5-8 weeks, the top where your big toe hits, wears right thru. I thought it might have just me, but 2 other employees bought the same shoe, 1 was in a womens style, they all did the exact same thing. They need to reinforse the toe area big time. Until they correct this problem, I'm gonna wait to get any other shoes in this style. I wish they allowed pics, I would show all the shoes here from work how they all done the same thing. I really can't recommend these to friends til the problem is solved, esp at near $70.
Date published: 2016-11-26
Rated 5 out of 5
by
Vicky S.
from
I have been buying Shoes for Crews since 2009 and have had several different pairs, from athletic shoes to work boots and in between. The Marathon are amazingly comfortable and light weight. makes it easy to be on my feet for over 12 hours everyday and not have foot pain at the end of the day, they fit great and felt comfortable since the first day of wearing them, no ned for a "break in" period like some other shoes I have had. All in all I would recommend this shoe to anyone who has to spend a lot of time on their feet. oh and as an added bonus they add about an inch and a half to my height so that's always cool.
Date published: 2015-07-16
Rated 5 out of 5
by
Billyjo G.
from
Ever since my 1st pair of SFC shoes I haven't been satisfied with any other brand, not even Nike or Sketchers, so when I was in need of a new pair of shoes I decided to check the SFC website and I found the "Marathon's" for men. They are by far the most comfortable and durable sneakers I have ever owned...and they look cool too! I will definitely be buying another pair as a back up for when these need to be retired (probably 3 years if they're anything like the last pair of SFC shoes I owned lol). Seriously tho, if ur thinking about buying them, just do it cause they're more than worth the money!
Date published: 2016-04-17
Rated 4 out of 5
by
Kayla O.
from
Do not buy if you have low arches or flat feet, they have a weird arch in the middle (guessing this is the 1 1/2 inch cushion midsole). Otherwise, they were quite comfortable. I'm a true size 6 1/2 and usually get a 7 because my feet are a bit wide, but I went with the reviews and got a 6 1/2 which fit perfect. My feet weren't cramped inside and didn't slide around. As for the slip-resistance, I work in a food service where I'm dealing with lots of liquids and the shoes shielded me from getting my feet wet as well as from slipping.
Date published: 2017-07-01
Rated 5 out of 5
by
ELIZABETH N.
from
HIGHLY RECOMMEND!!! I have been working in food and beverage for over 20 years. This shoe is by far the most comfortable work shoe I've ever owned. I highly recommend this shoe. I was at a point where I was going to go to a podiatrist, thinking it was my feet, but the first night I walked the long trek out of the airport I was joyed that I didn't have to slow down or stop. My feet have always hurt too bad to keep a fast pace when leaving work. I now bounce right out!! AMAZING!!!
Date published: 2016-02-19
Rated 4 out of 5
by
Anonymous
from
Used shoes for crews in the past they always seemed to be very heavy usually returned them decided after 4 years to try the new shoes from crews again after seeing a fellow server with these not so good looking shoes on but looked so comfortable. Ordered them they run big for their actual size. Best shoes for crews I ever ordered. A little more than I would want to pay but when I get out of bed the next day After working my feet feel like I almost didn't work the day before
Date published: 2016-02-27
Rated 5 out of 5
by
Anonymous
from
Comfortable on tile, although I rarely sit during a 13 hour night shift. Supportive cushioning is so thick it takes a few minutes before I don't notice it, but it is especially appreciated during the toughest last few hours at work. Appears well ventilated, but not as well as the Asics Gel or Brooks Beast these shoes replaced. The lack of ventilation may be a trade off for water resistance, but I would rather have the ventilation. Unique style is nice, and the sole is thick enough to increase my height a little.
Date published: 2016-01-06
Rated 5 out of 5
by
Anonymous
from
Ive bought 6 different shoe styles from this website and these are by far the best Ive ever had. The other styles usually only lasted 3 months.. 6 months maybe. These have lasted 8 months and still look great. Best of all they are far more comfortable than the others Ive had (predator, scout, endurance..) Of coarse Ive tried the payless and fashion brands but they were super uncomfortable and didnt last long. This shoe has Super star status! btw I do HVAC work for multiple restaurant chains.
Date published: 2016-05-25