Maven
is rated out of
5
by
44
.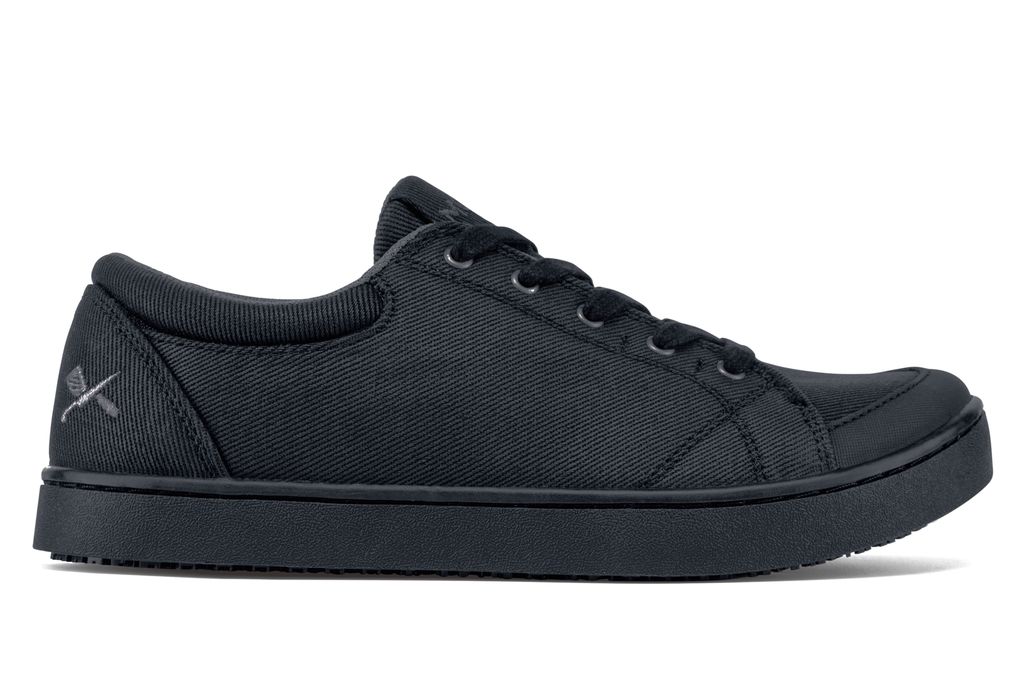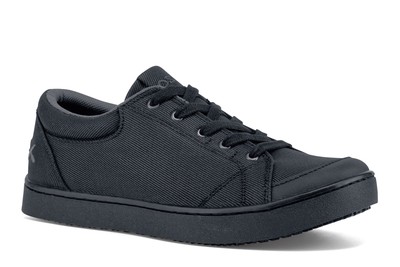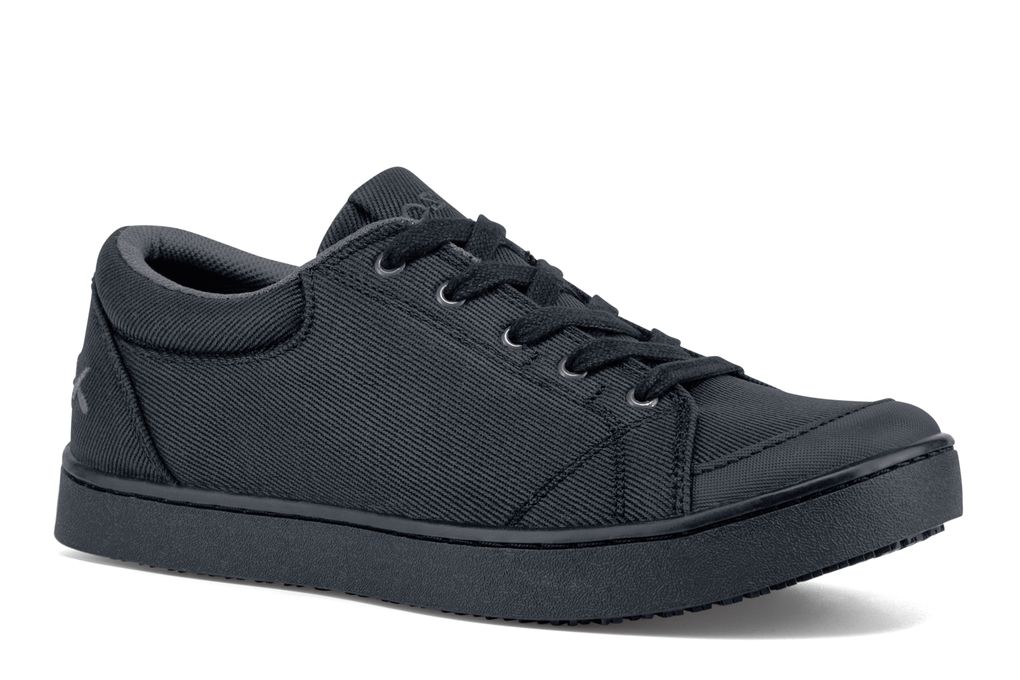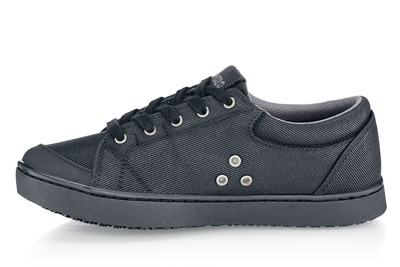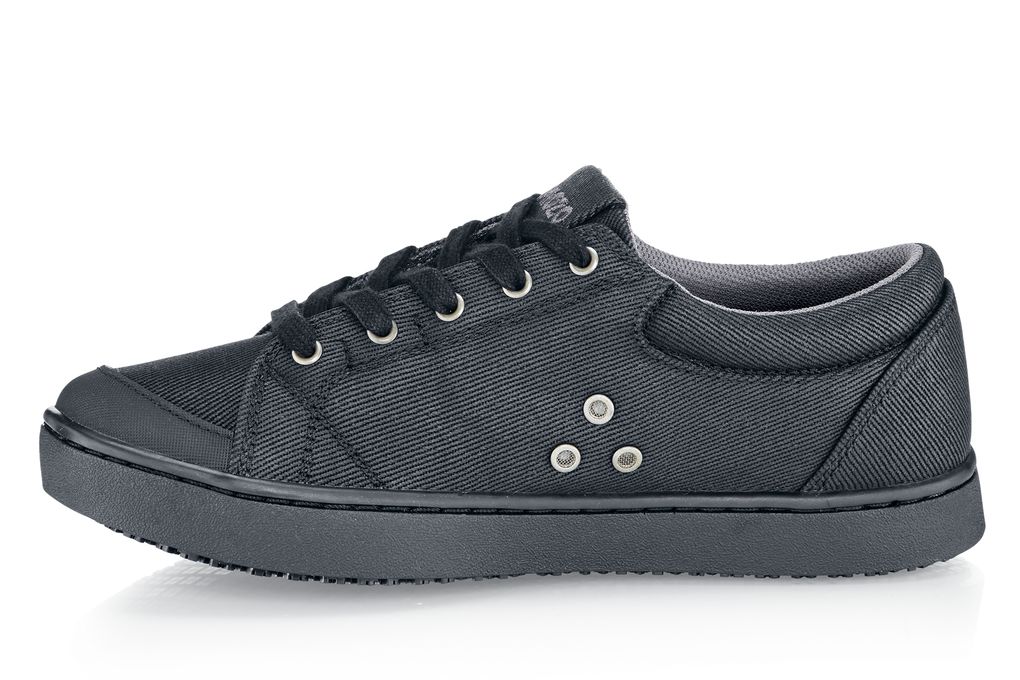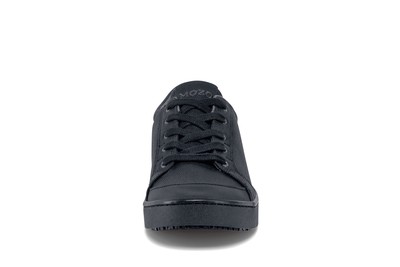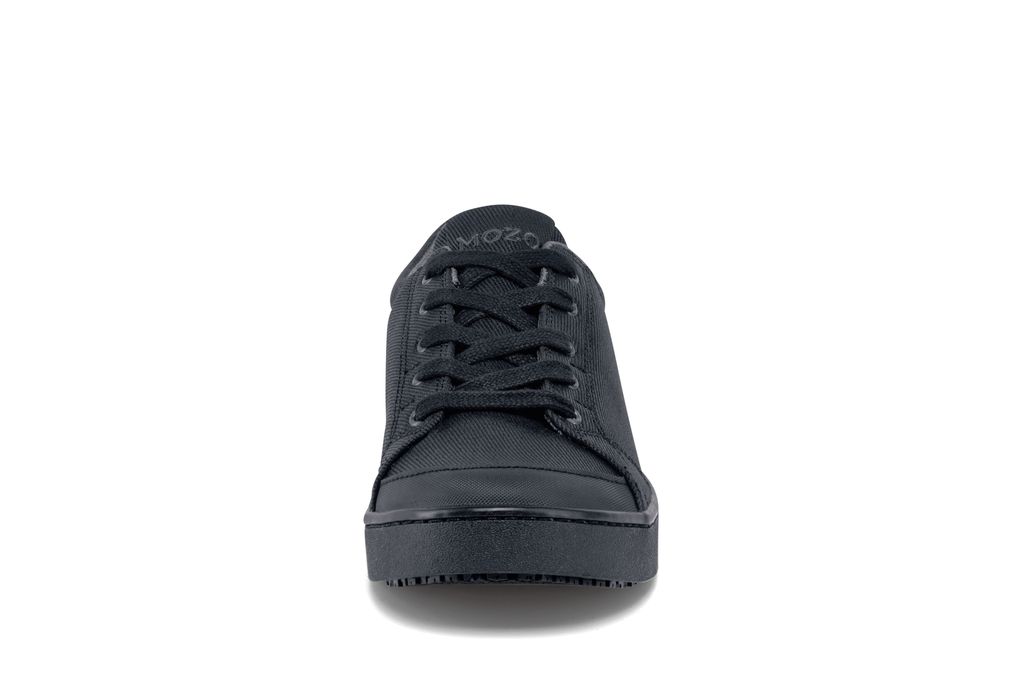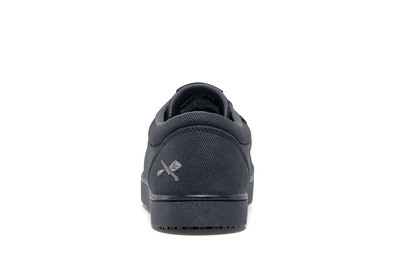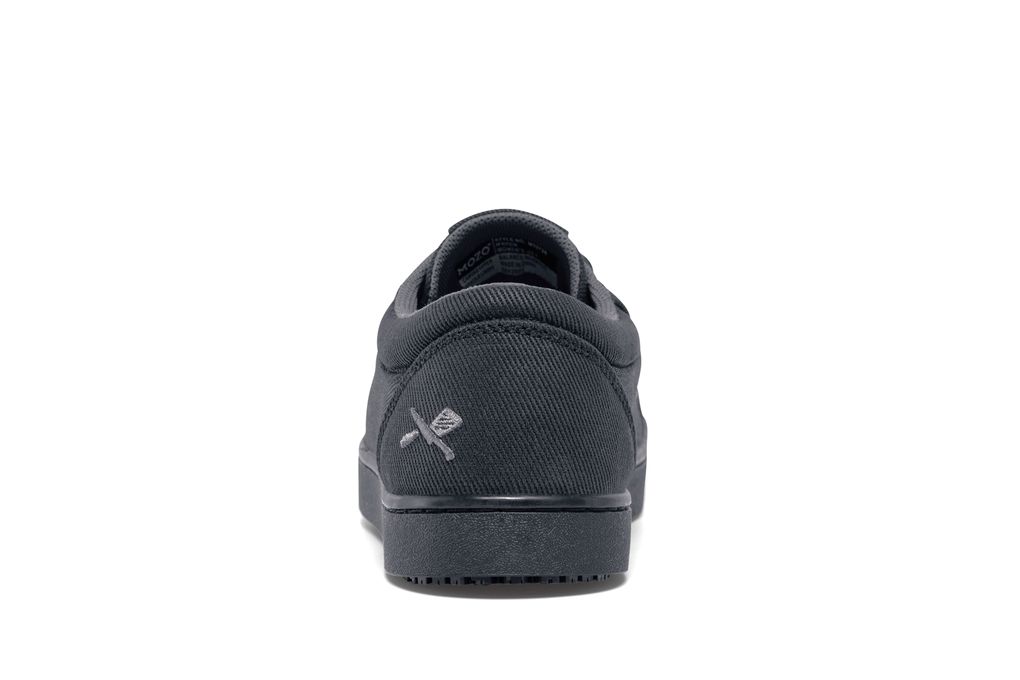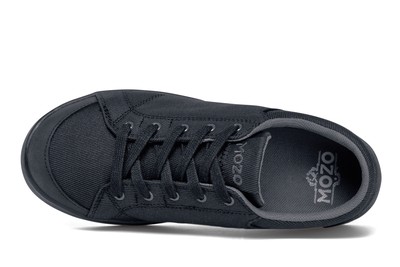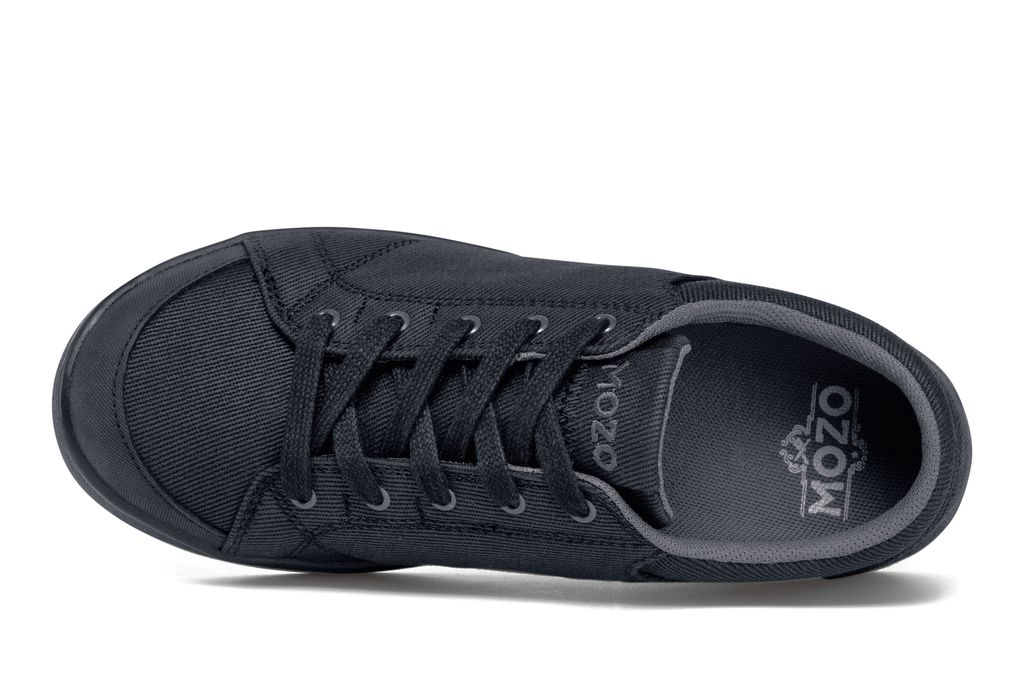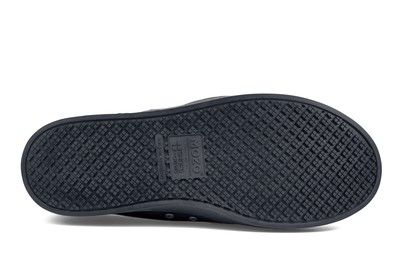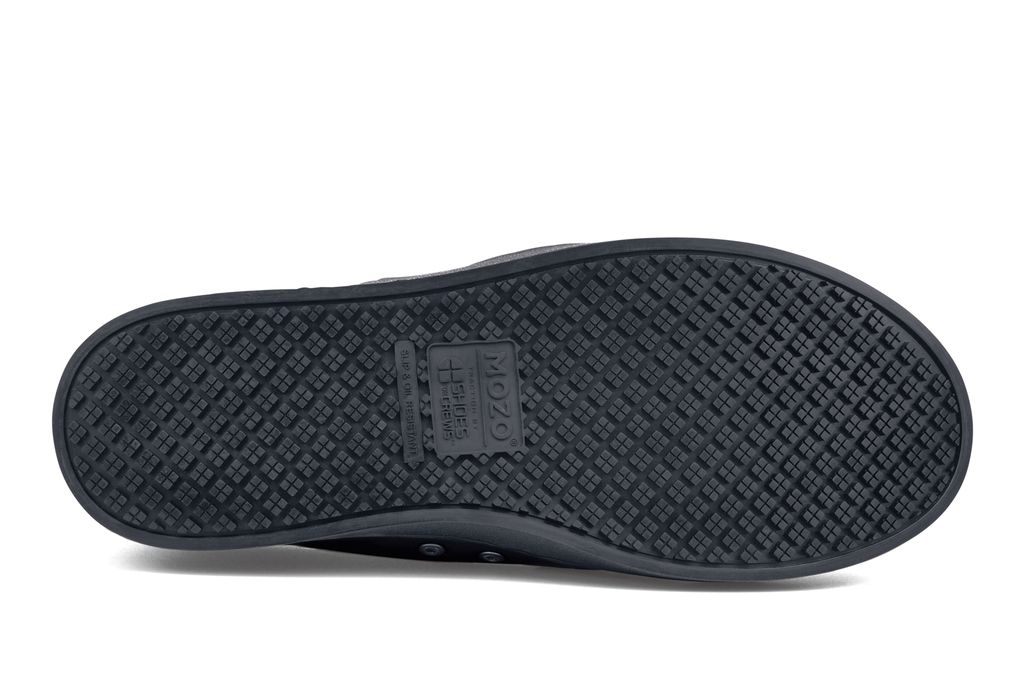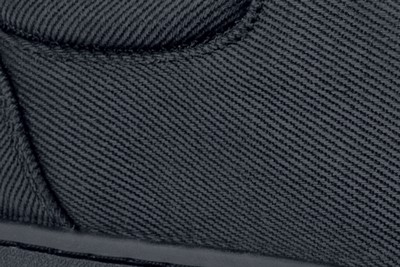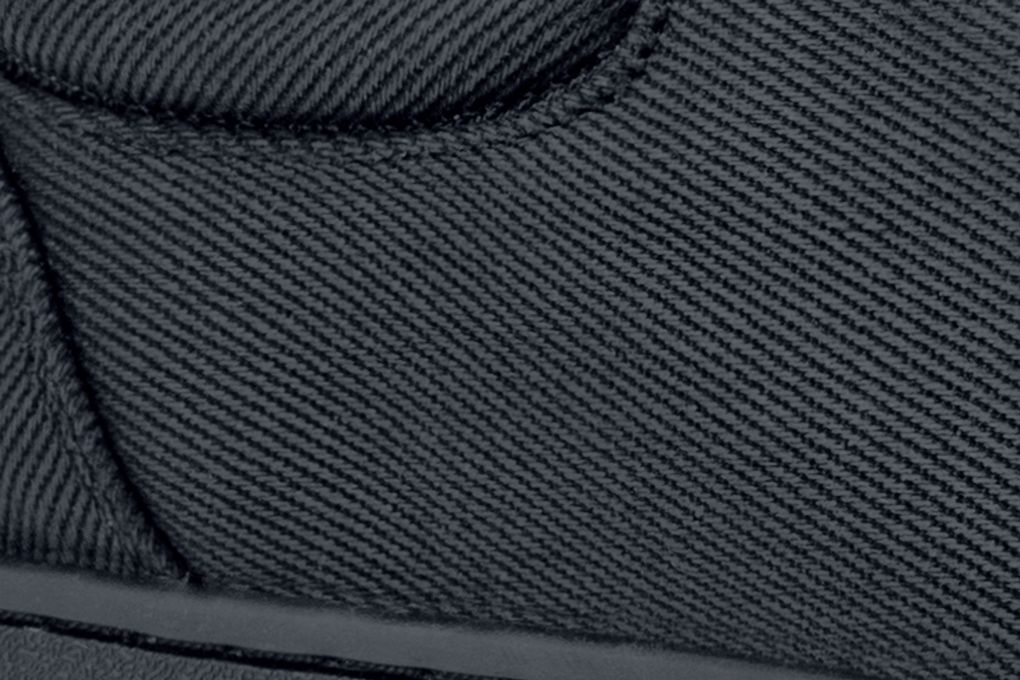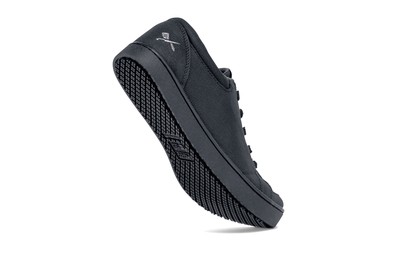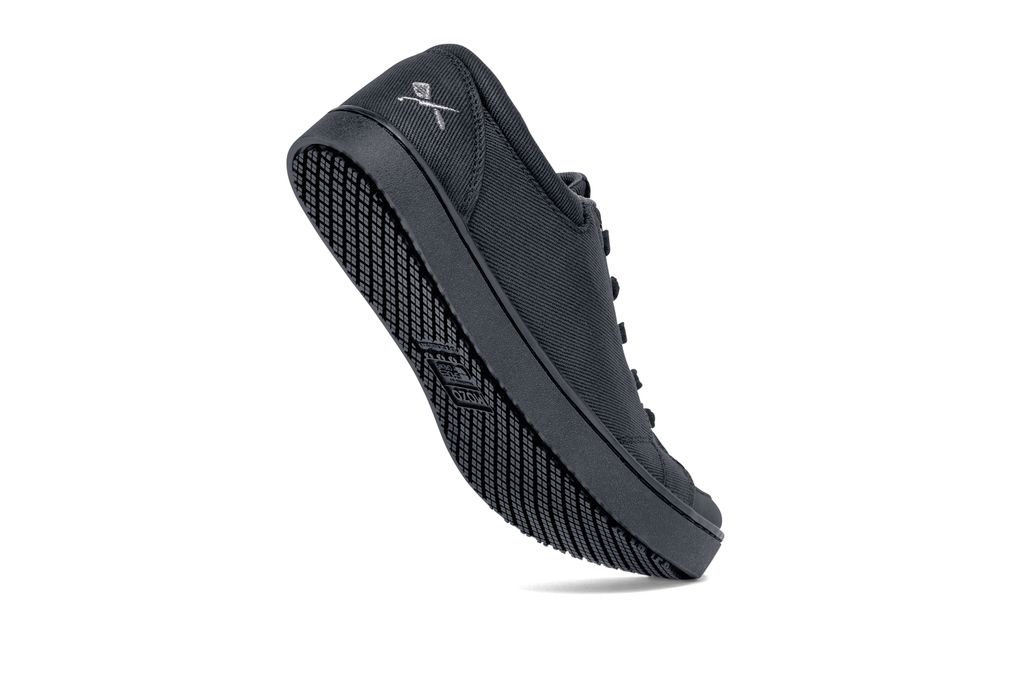 MOZO Maven
MOZO
Women's Black, Style# M33738
Description and features:
Run the show at work, or just run around town. Wear this 100% vegan shoe with or without laces. The canvas upper repels spills, while the traction helps keep you safely on your feet for long periods.
100% Vegan
Gel insoles for fit and cushioning
Water-resistant, waxed canvas upper
Rated 4 out of 5
by
molly
from
decent shoe after you cut the elastic
i got these about 6-9 months ago I usually get the old school but tried these because the old school keeps changing. I tried to squeeze my foot into them and it was not so comfortable then I cut the elastic and everything was golden I wear them in a very active kitchen for 12-14 hours a day, they're great. I do rotate between my old schools and these every other day and I feel these have more of a solid base. I wear a 7.5 and my big toe stretched these out and has started to come apart at the toe cap area, I prefer a snug fit so going to an eight wouldn't work for me but if youre a tight 7.5 you might go to an 8 if you like more room
Date published: 2018-10-18
Rated 2 out of 5
by
mw80
from
Expected better, way better
I purchased these shoes based on the reputation of the brand, the fact that they are vegan, and not horribly ugly. They fit well and looked cute. But. These shoes are clearly not made for working 50+ hour work weeks in a commercial kitchen. I talked myself into buying them, regardless of the steep price tag, and they fell apart within 6 months. Six months. They got very misshapen and started coming undone at all the seams. I am so disappointed, and will never purchase shoes by Mozo again.
Date published: 2018-09-14
Rated 5 out of 5
by
andie
from
Excellent
I work on the "floor" (a mix of busser/stocker/janitor) at a busy restaurant and bought these shoes for the job 8 months ago. Look, these are amazing. I move and bend and use every body part I have for these shoes, have put these shoes in various conditions and they have held up so well. Only now they have a couple of "holes/seams" loose but it does not open to my foot and that kind of wear and tear is expected on my job anyhow. As for foot pain, if you're standing 9+ hours, look into cushioning but remember that any kind of foot pain is normal after working long shifts standing on your feet. No shoe is going to eradicate that. All in all, try these..they are worth the extra pennies.
Date published: 2019-01-13
Rated 5 out of 5
by
Aubrey S.
from
Very happy with this shoe. Super sturdy. Cute, chunkier looking than converse or vans that have similar look, so chose not to give full stars there, but really, they are still pretty stinking cute. So glad Shoes for Crews has so many more styles. I've been buying shoes from this company for a long time (history of work as a server, chef and now as a physical therapist) and never had a bad experience with the company. Non-slip is not optional for the work I do. I feel very safe moving patients.... yay!
Date published: 2018-03-28
Rated 5 out of 5
by
Leann
from
Comfort
I've been in nursing for over 30 years, been thru hundreds of styles and brands of shoes! My friends daughter got these because her employer buys for employees. She's young and didn't like the style and gave them to me. These are the best shoes I have ever had and trust me I've tried them all. I work 12 hr shifts at a hospital, and have not had any problems with my feet since wearing them. I couldn't recommend them more!! BEST EVER!!
Date published: 2018-12-03
Rated 4 out of 5
by
ilikeshoes
from
Good Shoe
The shoe fits snug (5.5) and my feet often do not ache too much after a 7 hour bartending shift which is relieving. The grooves underneath the shoe, however, are TERRIBLE for kitchens. Food is constantly stuck in them and I have to ungunk them weekly. Anyone know how I can go about washing these badboys? Very reliable and if I could find a reliable way to keep them clean, they'd be perfecto.
Date published: 2018-11-08
Rated 2 out of 5
by
megan_brooke33
from
Durable, poor support.
I bought these shoes about three months ago and loved them at first. They fit well and are made of great, durable material. They take spills well and kept my feet pretty warm in the coolers/freezers where I work. (Food service in Retail) However, after almost two months, they have started to cause my feet a lot of pain. I don't think they have enough support for my tastes and changing out the insoles hasn't helped much. Great wear-lasting shoe, but too much discomfort unfortunately!
Date published: 2018-08-30
Rated 5 out of 5
by
dana g.
from
I love the shoes! I have a super high arch, most slip-ins hurt the top of my foot. I love everything about these shoes except the elastic secured tongue. I've only worn them once, for a 6 hr shift, and the top of my feet hurt. This is a problem I have with most shoes. I think I will cut the elastic so they are not so tight. They are very difficult to get on. Once they are on, they are great in the length and width, but very tight on the top of my foot. I love everything else so much, I'm willing to try to get them to work. I need to release the elastic, but they are so well made it's hard to get in there. The width is great! A lot of sneakers are too narrow or slender in the toe, but these fit great. Excellent traction. Excellent quality fabric and rubber. Pre scotch guarded! Very nice. They come with an extra pair of white laces.
Date published: 2018-07-17