(3' x 5') MightyMat!® Classic
is rated out of
5
by
14
.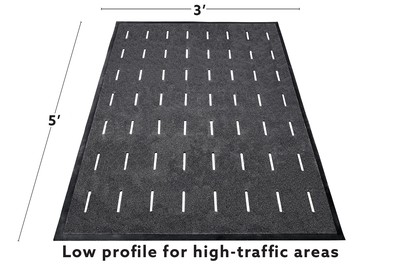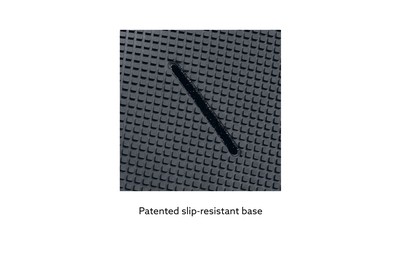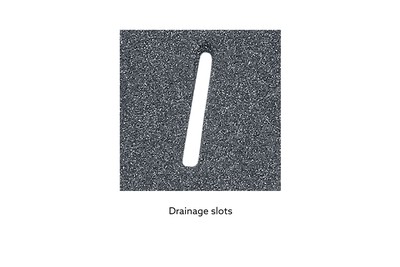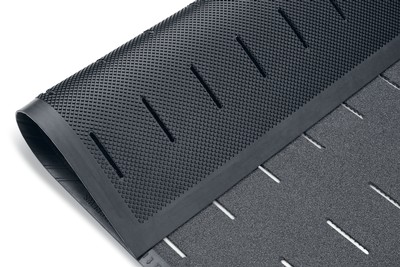 MightyMat!® Classic (3' x 5')
Estilo# 20
Descripción y características:
Transforme una resbalosa y grasosa pasarela peatonal en una superficie más segura y de alta tracción con un tapete para pisos MightyMat!® resistente a resbalones. Disponible exclusivamente en Shoes For Crews, nuestro tapete para puertas MightyMat! de calidad comercial y alta tracción tiene una base resistente a resbalones y una superficie completamente arenosa. Suficientemente delgado como para caber debajo de las puertas, el MightyMat! clásico de 3'x5' es ideal para áreas de bajo perfil.
Una base de copa antideslizante patentada ayuda a que la alfombrilla se quede en su lugar
Mide 3'- 5' - grosor de 6.5mm
Las ranuras de drenaje dirijen los líquidos fuera de la superficie.
Rated 5 out of 5
by
Raymond A.
from
Our restaurants first priority for our employees is safety! We are all 100% satisfied with the shoes that we get for our employees and wanted to sample the mats. After a week of testing out the MightyMats on high traffic areas, we decided to order mats for the entire restaurant. I would recommend these mats to all restaurants!!!
Date published: 2007-07-02
Rated 4 out of 5
by
Pun W.
from
MightyMat is a great product that does exactly what is claimed by the manufacture. The only minor down side is the cleaning of the mat can be hard once food particles have been set into the material. This is to be expected from a product designed to prevent slippage on wet surfaces.
Date published: 2013-10-21
Rated 5 out of 5
by
Kevin K.
from
It's the best mat out there! There is a definite decline in slip and fall accidents using Mighty Mat and SHOES FOR CREWS.
Date published: 2003-04-30
Rated 5 out of 5
by
Rich R.
from
Mats do the job we expected. They are preventing customer slips on wet floor from melting ice.
Date published: 2017-05-26
Rated 5 out of 5
by
Samuel M.
from
Had these when I was a cook for Hooters many years ago and these were the best mats if have ever used. Very slip resistant and so easy to clean.
Date published: 2009-09-18
Rated 5 out of 5
by
DennisT
from
Mighty Mats
My employees love this mat. Provides firm footing even with food on the mat! The mat stays in place regardless of what is spilled.
Date published: 2020-09-26
Rated 5 out of 5
by
Kurt L.
from
These are the most versatile mats we've ever seen. They virtually eliminate the need for any other mat.
Date published: 2003-04-30
Rated 5 out of 5
by
Peter G.
from
The Mighty Mat is a hit! We will be replacing all of our old stock with the Mighty Mat.
Date published: 2012-02-02