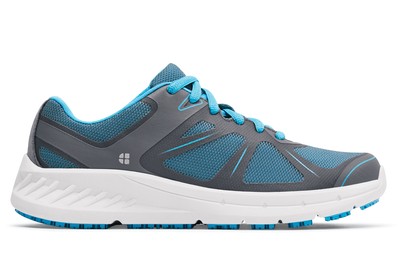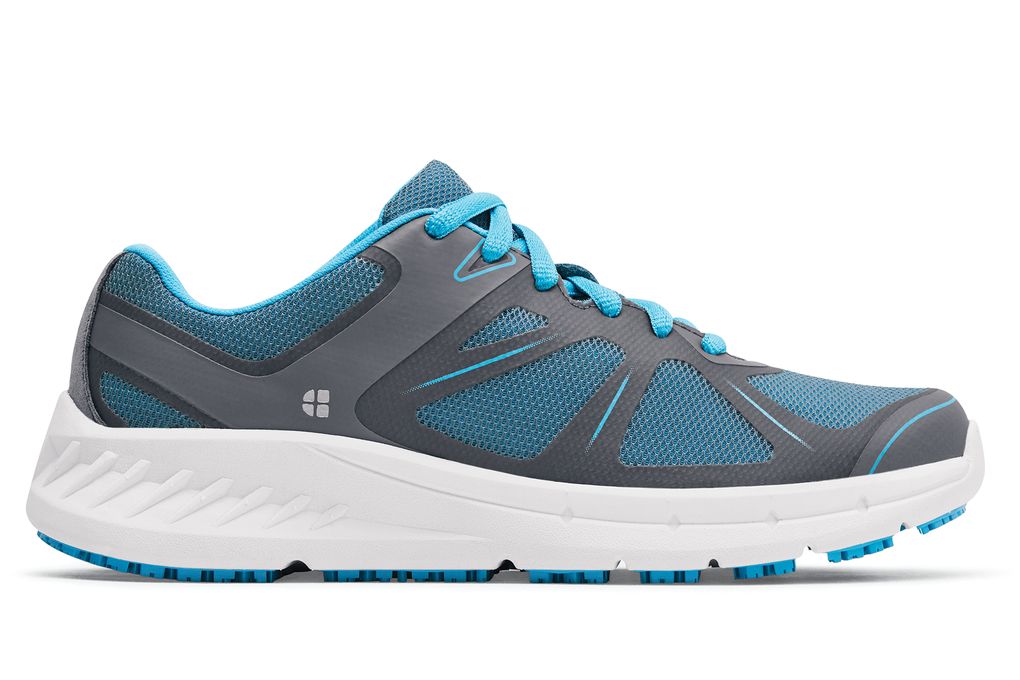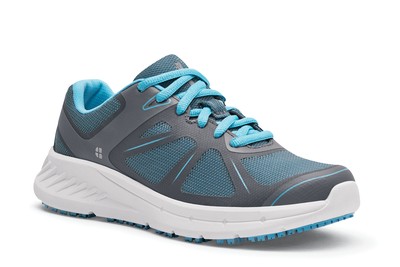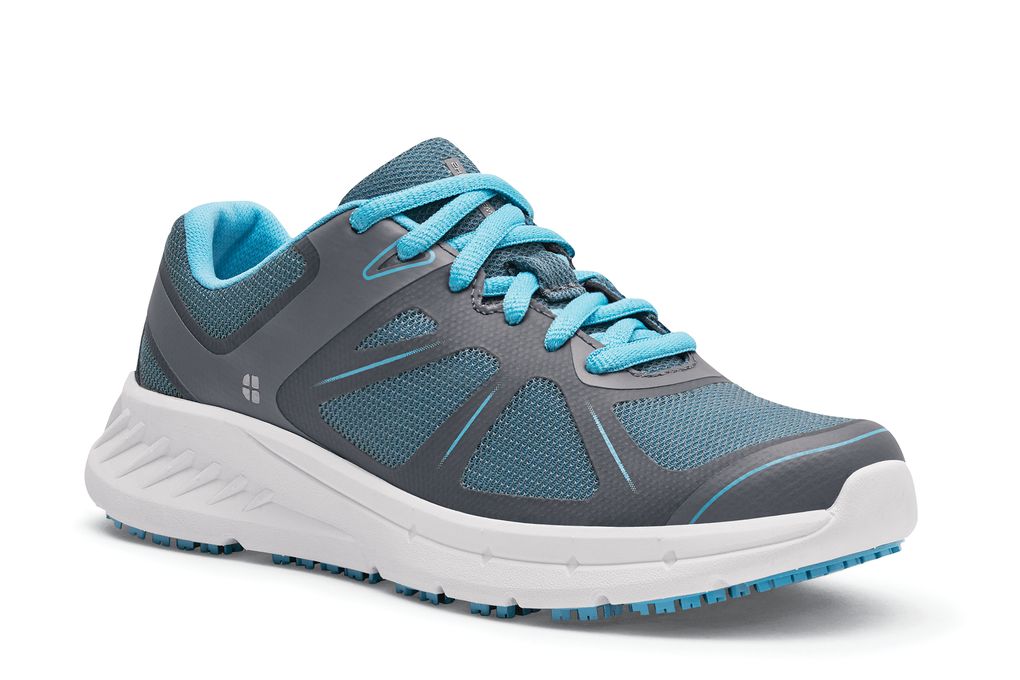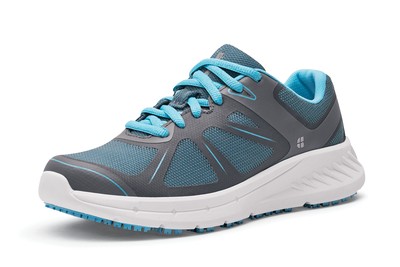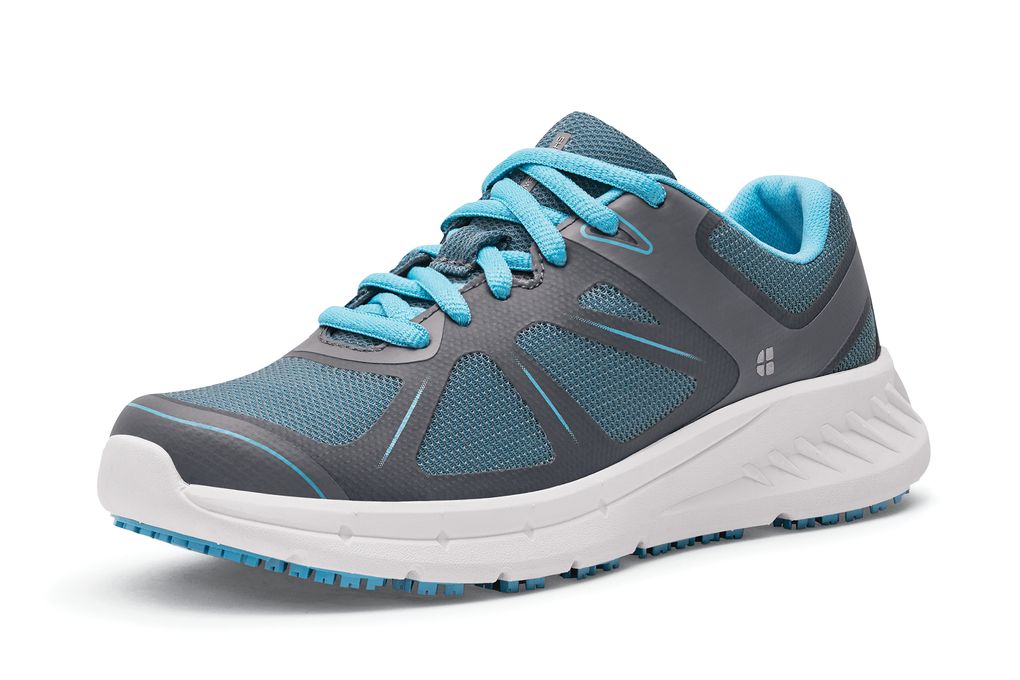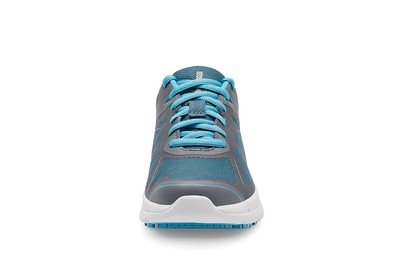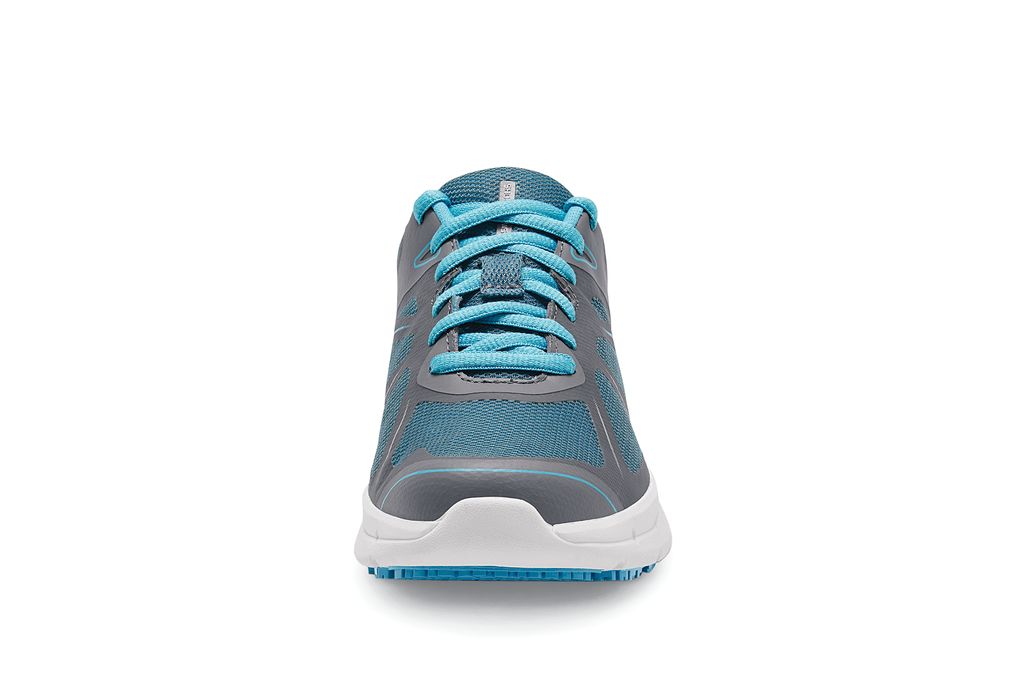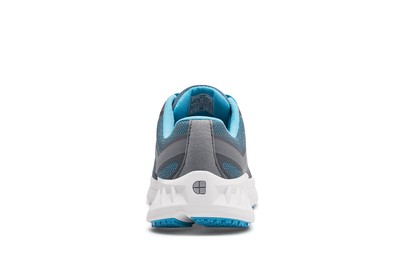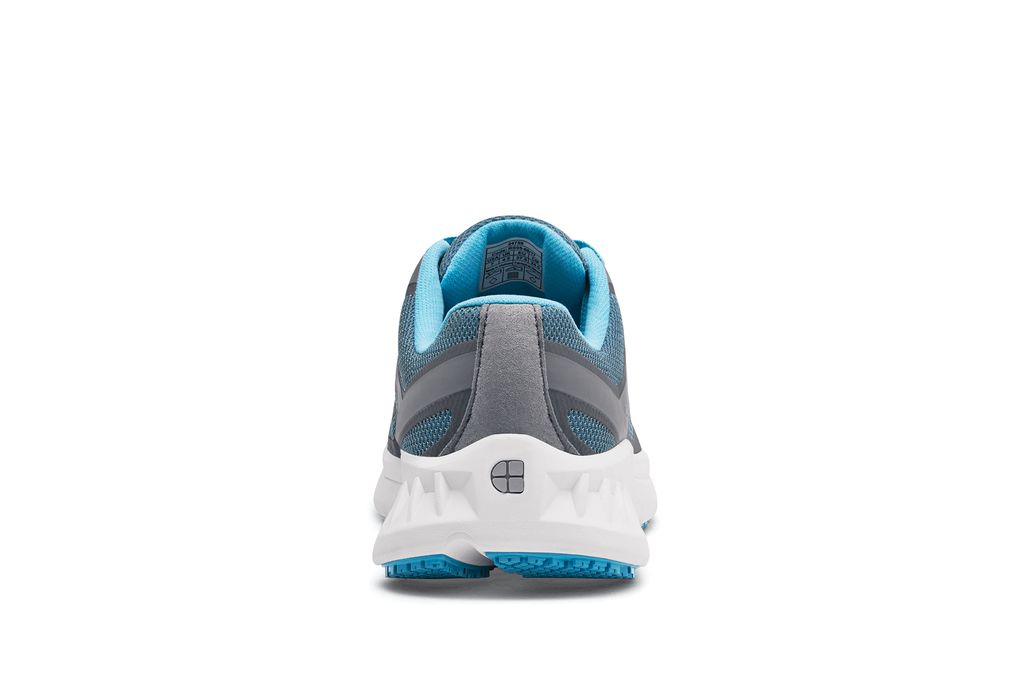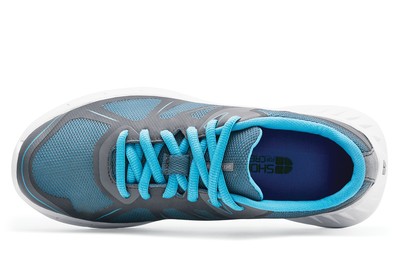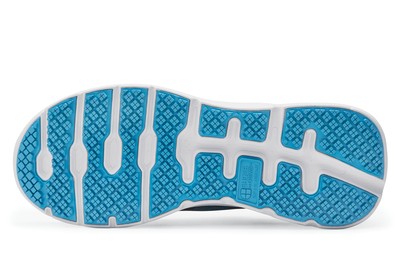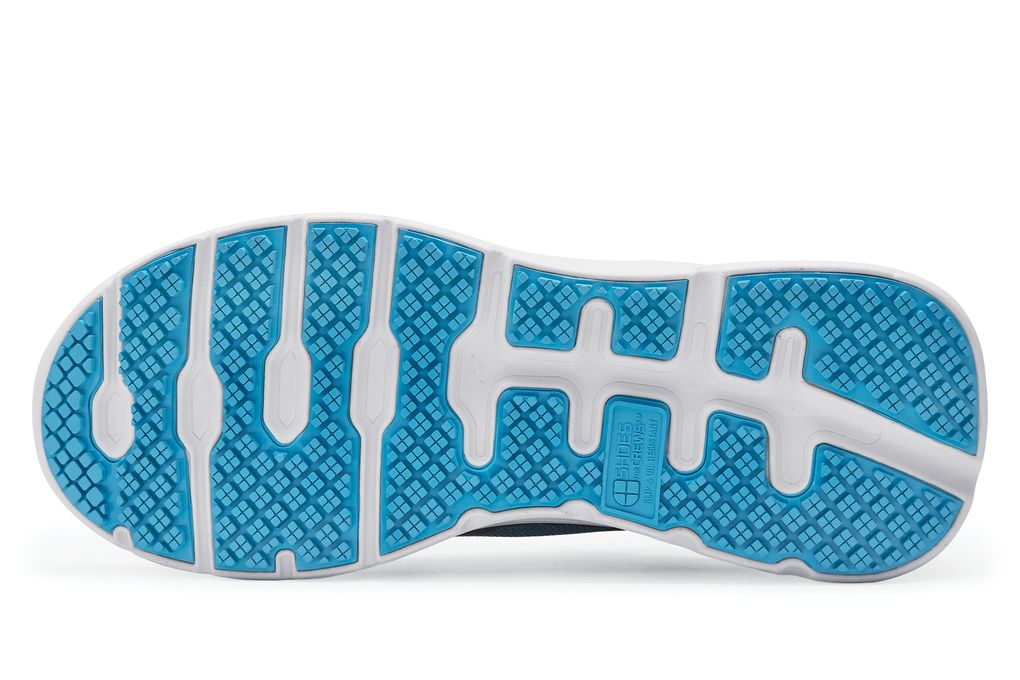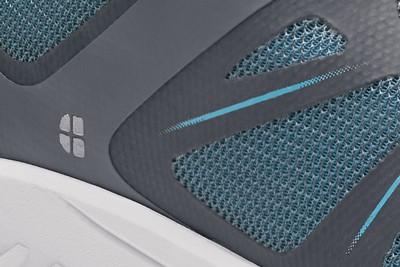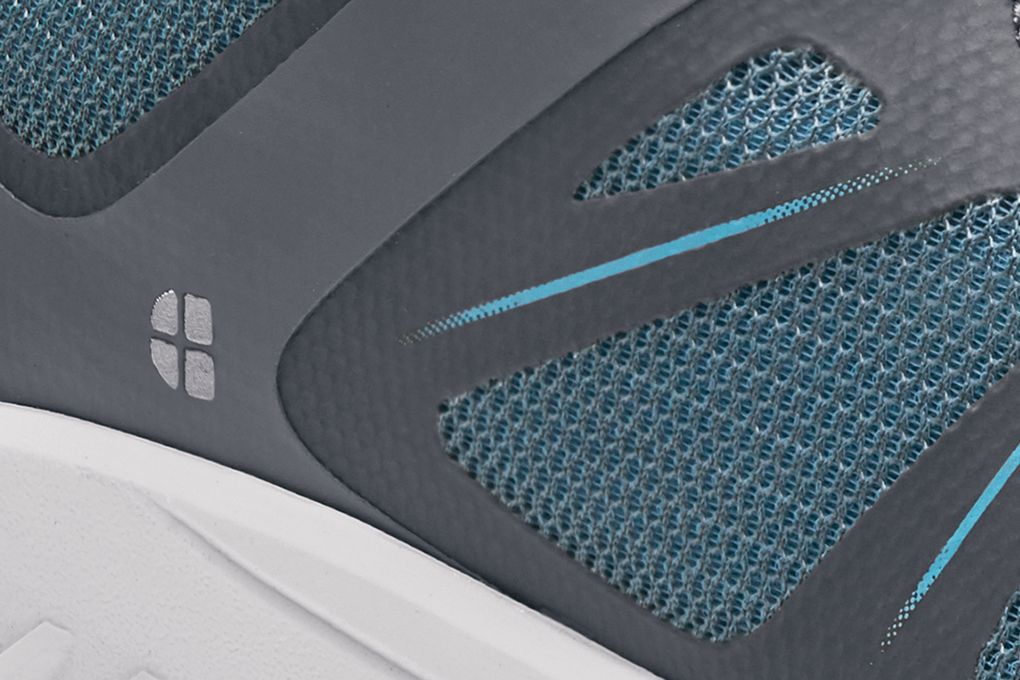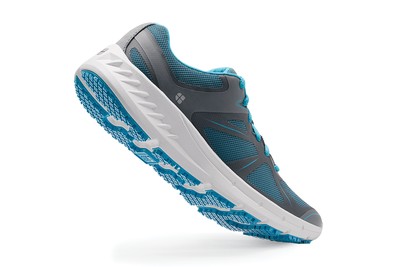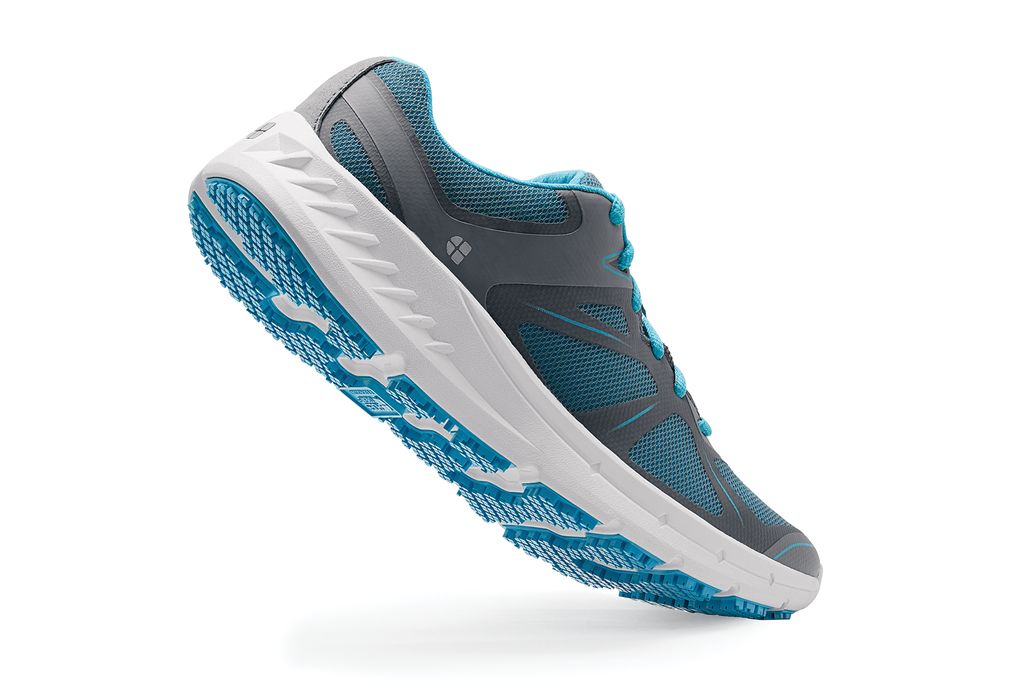 Vitality II
Mujeres Azul, Estilo #24759
Also Available
Construcción súper liviana significa menos presión en sus pies, y la suela flexible hace que su pie y el zapato trabajen juntos cómodamente. ¿Trabaja duro? Este es el zapato para usted.
Resistente al agua
Treated to repel liquids from the surface.
Ajuste natural
A default fit for most sizes of feet.
Con ventilación
Strategically placed openings to help keep feet cool.
SpillGuard (Protección contra derrames)
A protective membrane lining that helps ward off hot liquids.
TripGuard (Protección contra tropiezos)
Decreased trip hazard zone to allow fluid movement between slippery environments.
Suela flexible
Groove pattern on the outsole that provides comfort by mimicking the foot's natural movement.
Other Features
Plantillas acolchonadas removibles
Antideslizante
Peso (por zapato): 8.4 oz.
Parte superior sintética
Suela flexible con protección contra tropiezos
Súper liviano con gran ventilación
Membrana con protección contra derrames debajo de la malla sintética
nice shoe fits good
debra rankin Produce Associate April 26, 2018
I have arthritis in my ankle and these stop my ankle from rolling over
Marlene Jones April 1, 2018
I like this shoe. It's my first purchase and I am pleased with the fit, comfort, and style; would prefer more arch support. Also, there were no care instructions included in the packaging. Customer service gets a 10 rating. Very helpful and patient.
Jennifer Carlson February 3, 2018
These were my first pair of shoes for crews,And they were amazing in comfort,I have bought 2more pair and they are all very supportive and comfortable,Thanks sfc for making my job easier.
Brindia Mathis Cook Supervisor January 28, 2018
I am on my feet for 12 hours every day, pushing heavy equipment, lifting/carrying heavy cases of food, in/out of freezers, cooking and serving, mopping, in wet dish rooms, and loading/ offloading trucks. These shoes are very light weight, a fun color, and breathe well so my feet are less hot. I usually wear my custom orthotics but these shoes have enough support in arch that I have not needed that. They are still a bit slippery in the freezers, and on my wet metal lift gate ramp, but grip just fine elsewhere. I like the extra wide base for stability and the way they bend for my foot. I do have to wear the laces rather loose or they feel pressure on the top of my foot, but they do not flop off my heel. Nice shoes and i recommend them!
Kris Manion Lunch Lady September 30, 2017