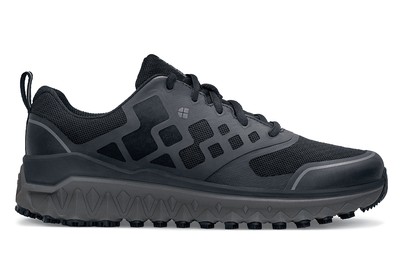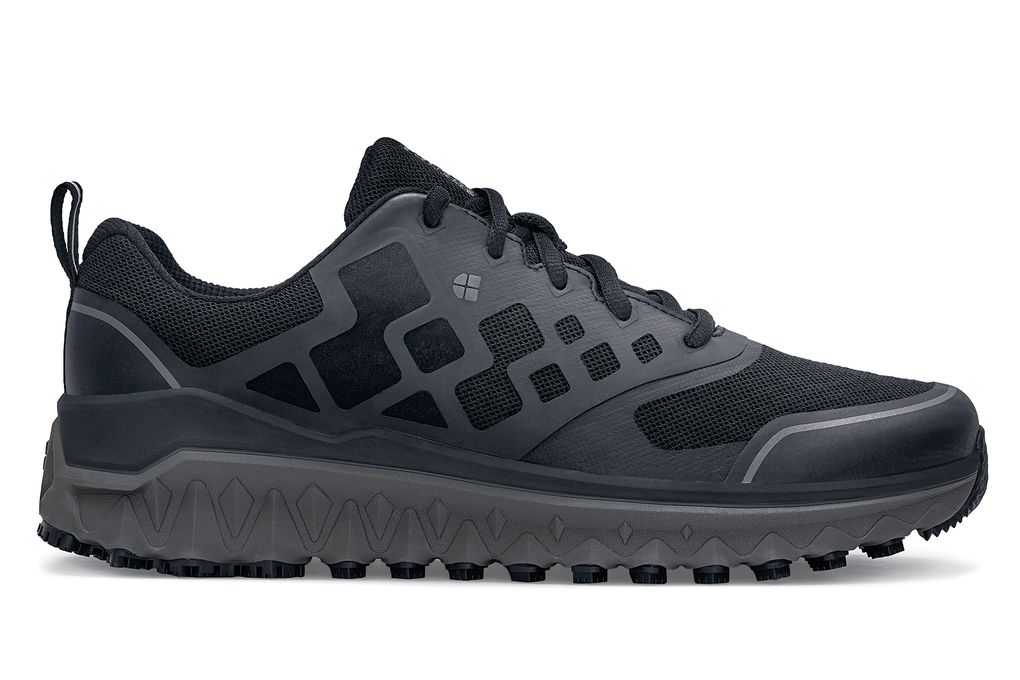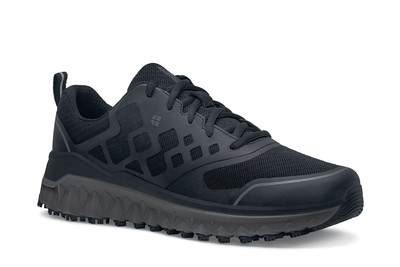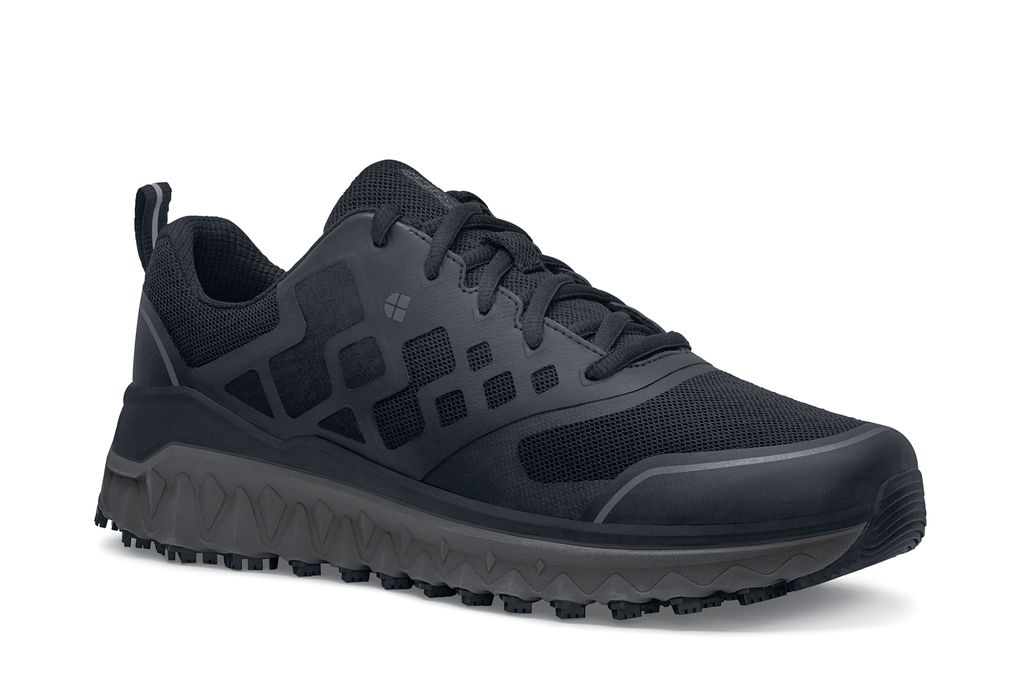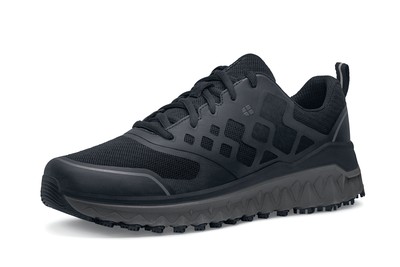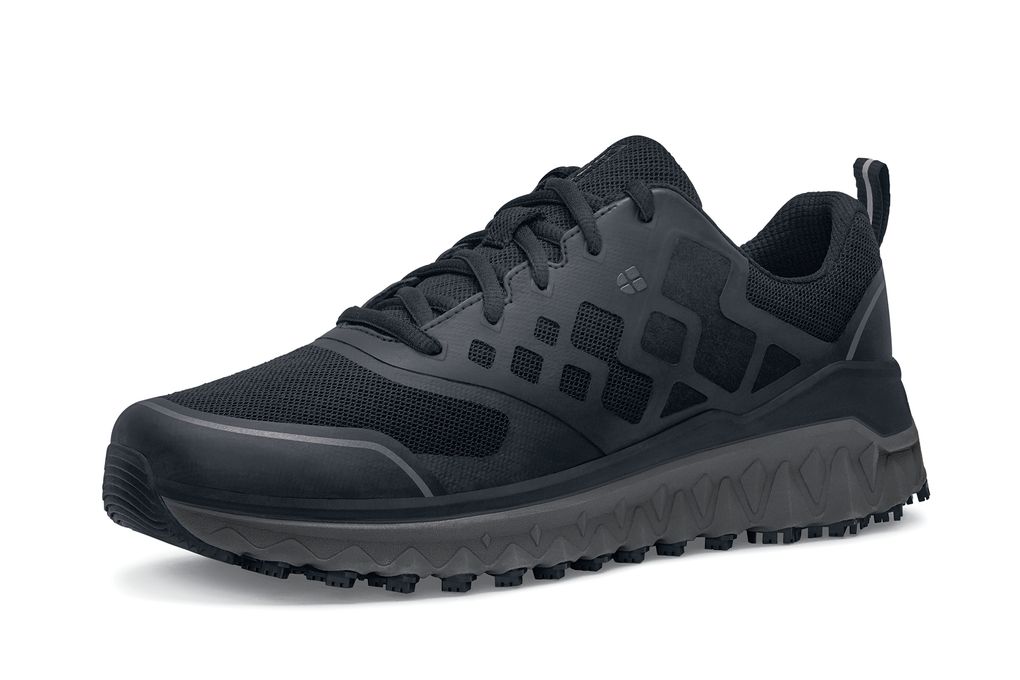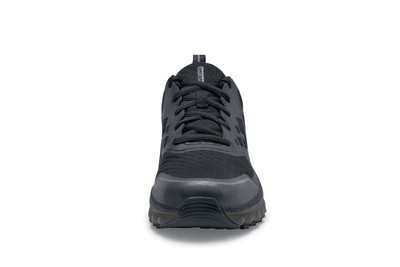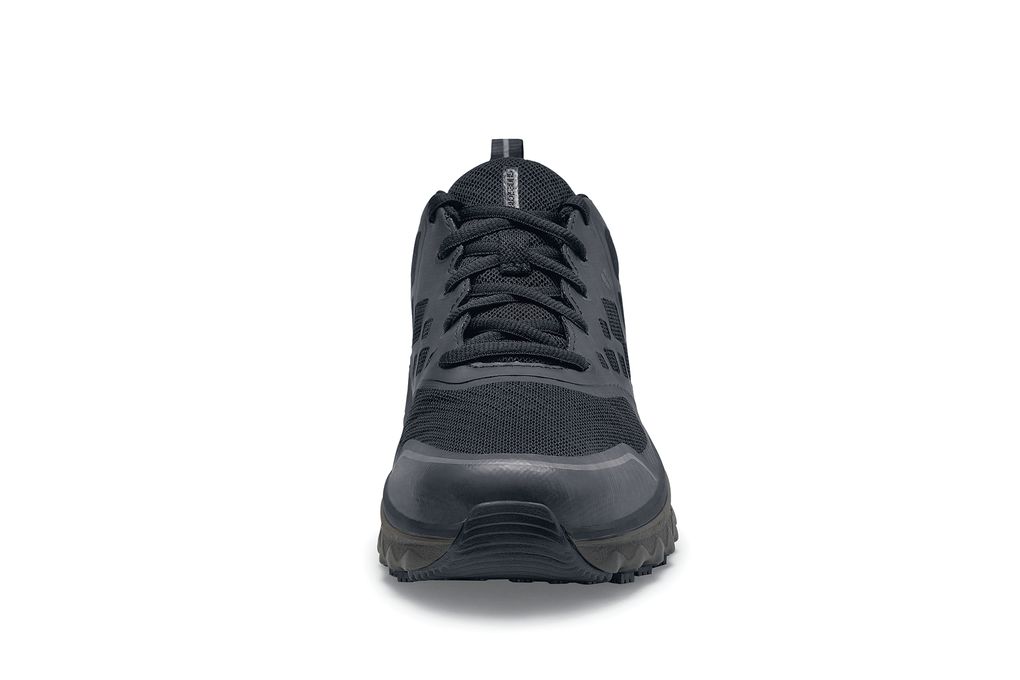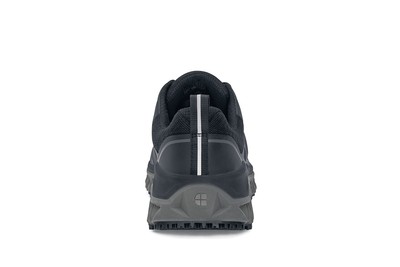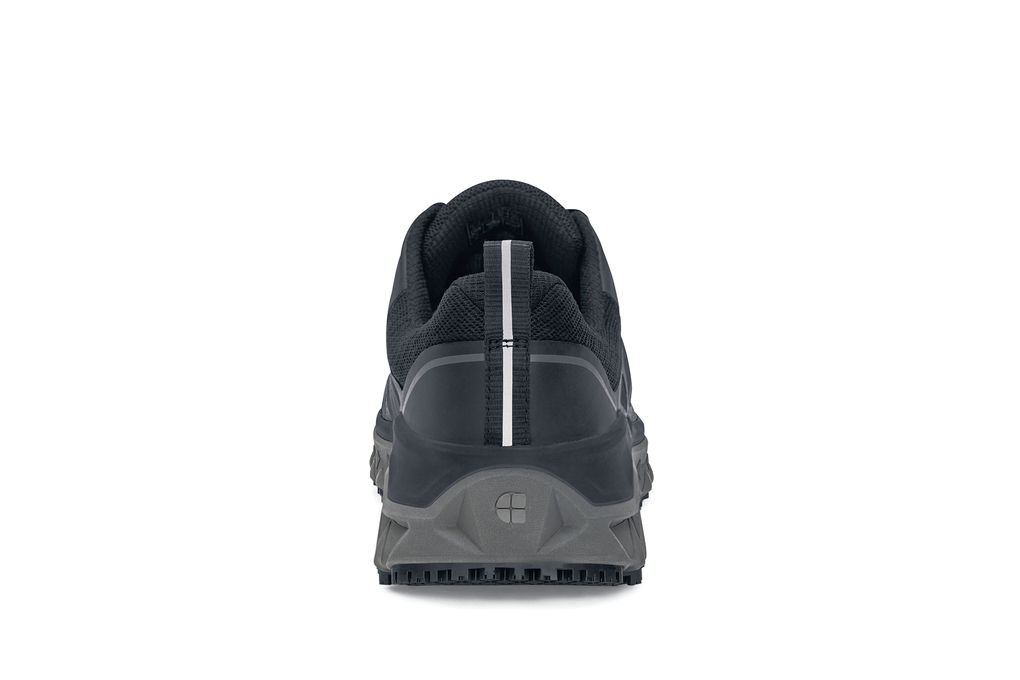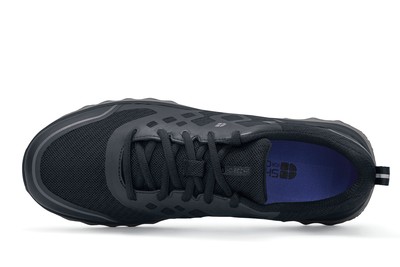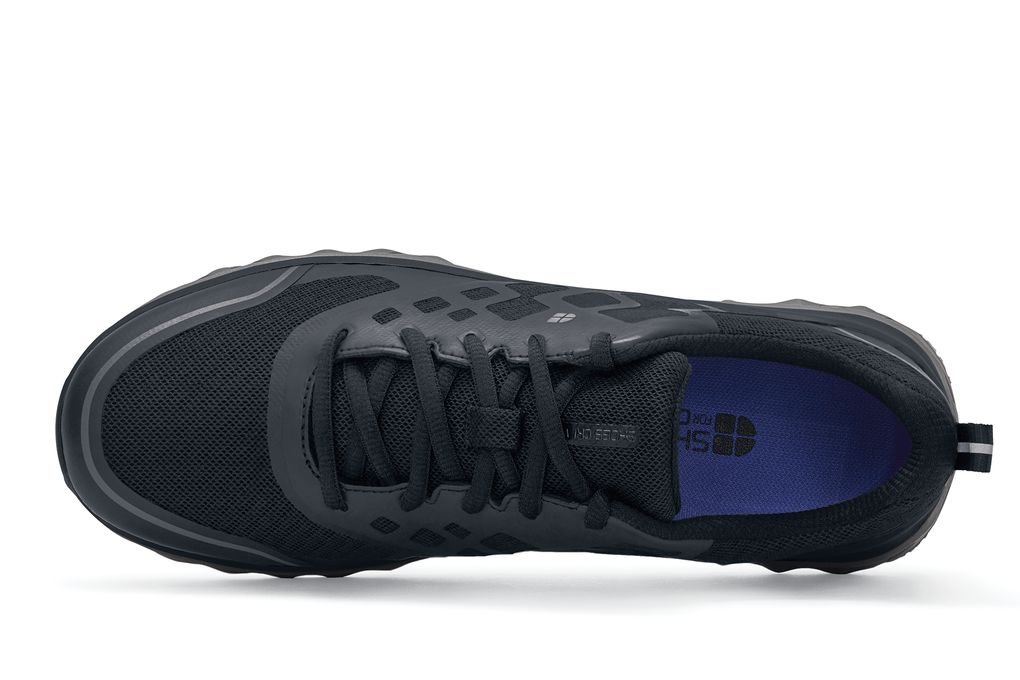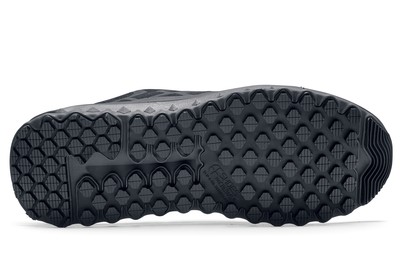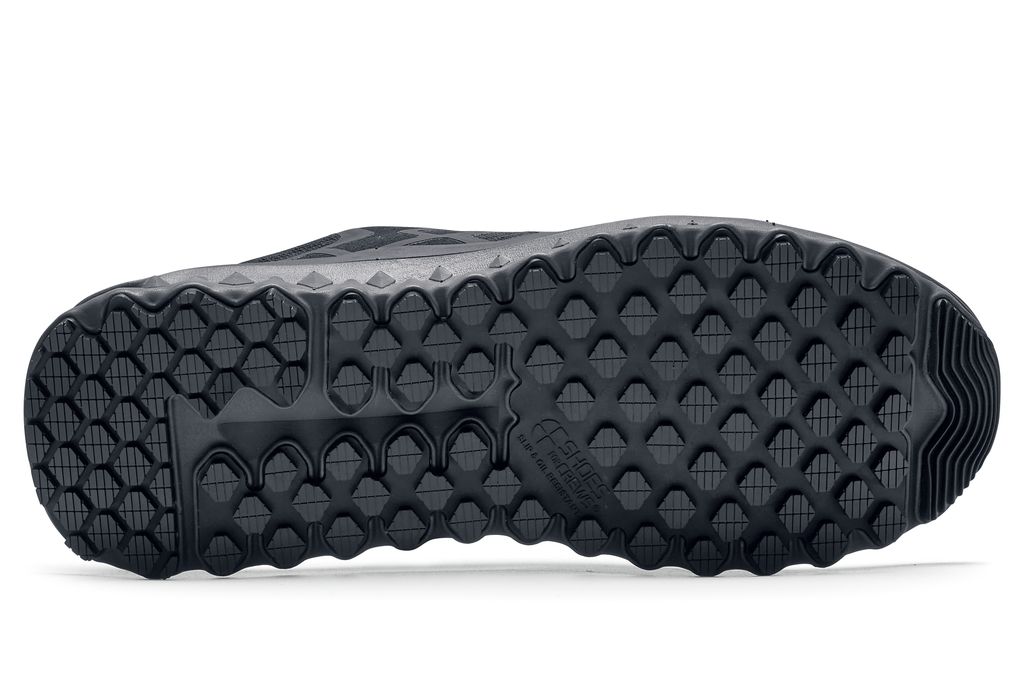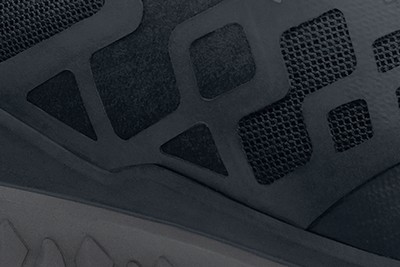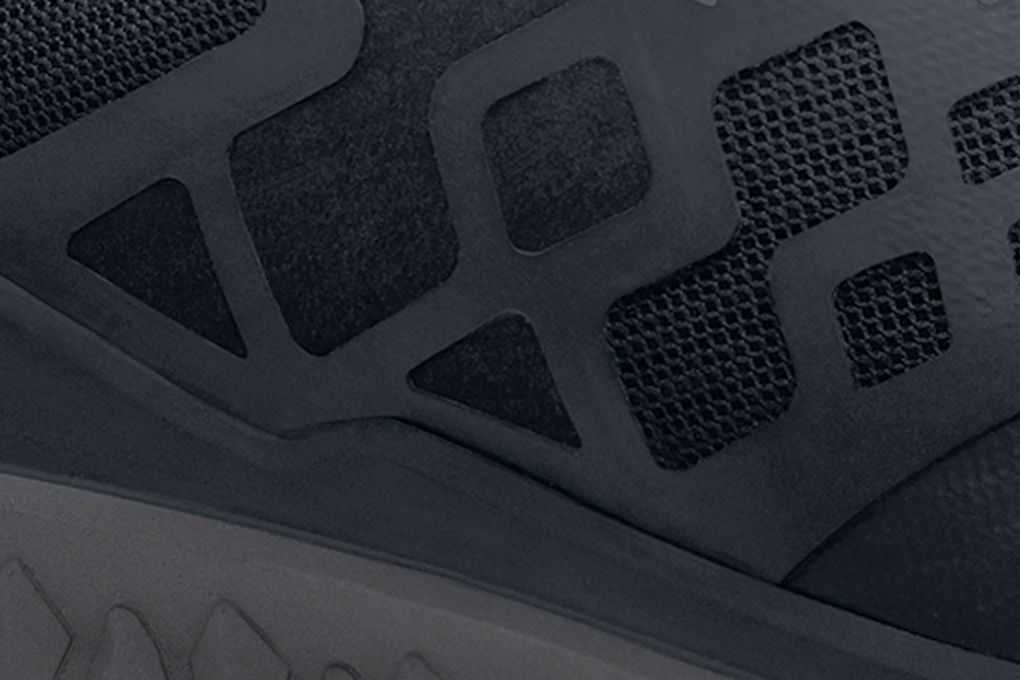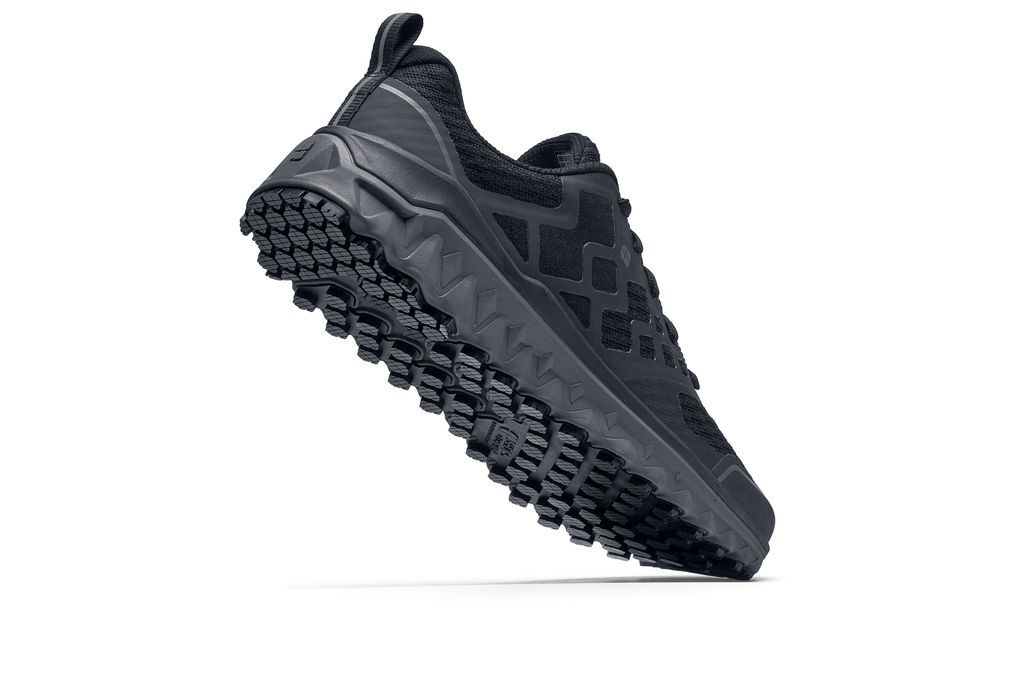 Pearl
Mujeres Negro, Estilo #26819
Also Available
Nuestra nueva versión ligera del zapato de trabajo cuenta con los elementos de seguridad que necesita para regresar a casa sin lesiones. Las suelas antideslizantes con tracción por zona le proporcionan tracción y la suela flexible hace de este uno de los zapatos más cómodos que podría elegir.
Resistente al agua
Treated to repel liquids from the surface.
Ajuste natural
A default fit for most sizes of feet.
Con ventilación
Strategically placed openings to help keep feet cool.
SpillGuard (Protección contra derrames)
A protective membrane lining that helps ward off hot liquids.
TripGuard (Protección contra tropiezos)
Decreased trip hazard zone to allow fluid movement between slippery environments.
Suela flexible
Groove pattern on the outsole that provides comfort by mimicking the foot's natural movement.
Resistente a obstrucciones
Wider spaced traction lugs don't let dirt and debris get stuck in the outsole.
Other Features
Plantillas acolchonadas removibles
Antideslizante
Peso (por zapato): 8.4 oz.
Suela resistente a obstrucciones con protección contra tropiezos TripGuard
Súper ligera con acolchado adicional
Malla sintética, vegana con membrana protectora contra derrames
Great shoes! I like these so much, that I have already ordered a 2nd pair. I am on my feet all day for many hours and I highly recommend the purchase of these shoes.
Tani C Prep Bakery July 1, 2018
I loved the shoe, lightweight and all, but it didn't have enough arch support, I have been wearing the Aurora the last few years and loved it, but then you discontinued it, so I have been having trouble trying to find one similar to it.
Judy R Cook 1 June 27, 2018
This is the first pair I have bought from SFC. I was happy with the quality while it lasted its first four-months, after that it started wearing down fast until I couldn't stand to wear them anymore because they had become unglued and had tears, by then they were six-months old. In the past, I have bought other shoes from other companies at the same price that have lasted me a year, and not just six-months, so when I saw an e-mail asking "Is it time to upgrade or replace those old shoes?" I felt frustrated because I had expected them to last longer but apparently the company didn't expected that at all. Also, in the link that directs you to reorder the same pair there's not even a discount for purchasing the same pair again.
Jackeline Z March 8, 2018
I just received my shoes today and I wore them for work today.I can say is that they are comfortable and worth the money. I am on my feet all day long and I even took my old shoes that I had with me just in case my feet needed s break, but NOPE they were good all day and all night. The only thing is I wish there was a bit more support for the arch in them. If it would not be be fore my friend that I work with I would never have found SHOES FOR CREWS. Jenny, Wisconsin
Jennifer K March 3, 2018
This is my first pair of shoes from this company, I couldn't be happier with this purchase. I generally go through 3 pairs of shoes a year as I am constantly in/on them. I'm little sad they are on back order as I would love to get a new pair as 6 months it is time for new ones...
Heidi B Chef - Sous Chef November 5, 2017