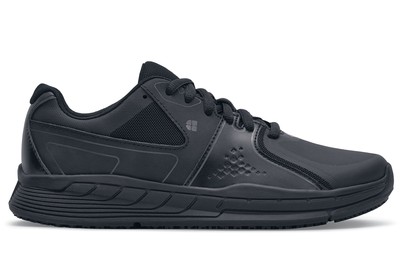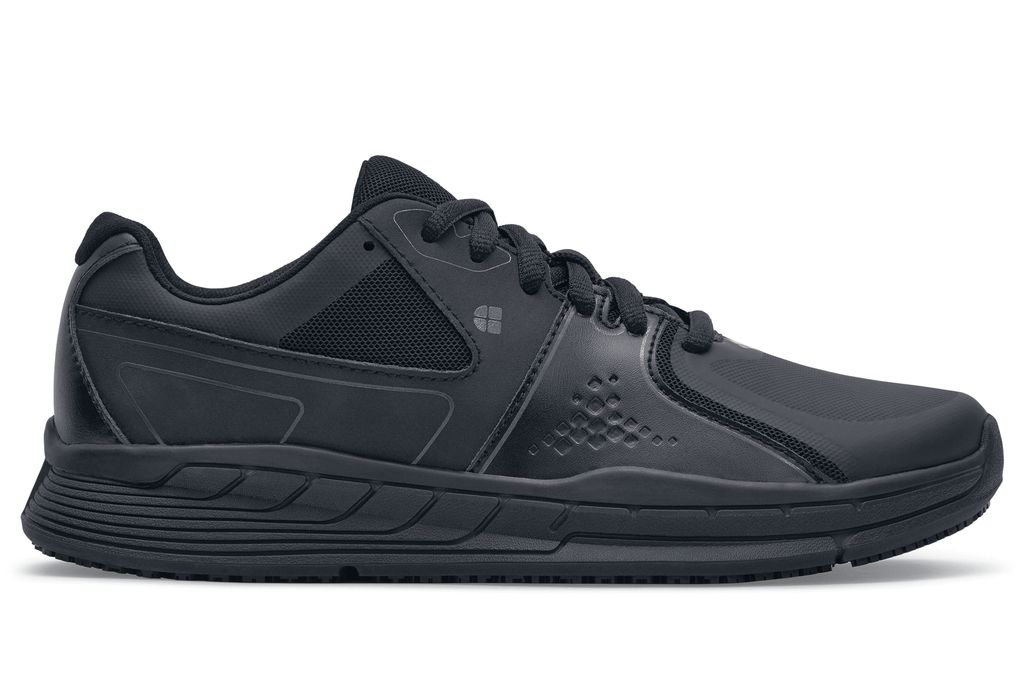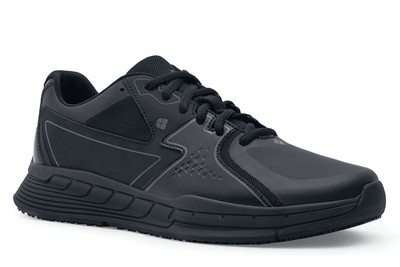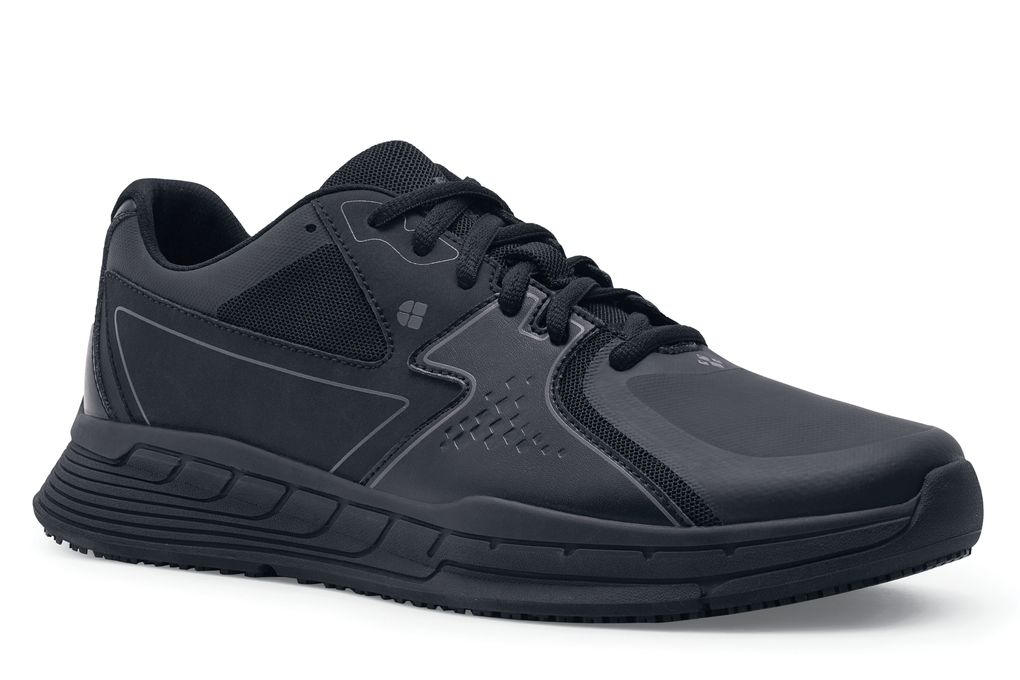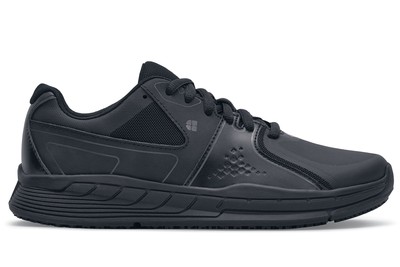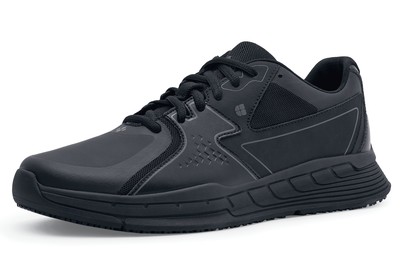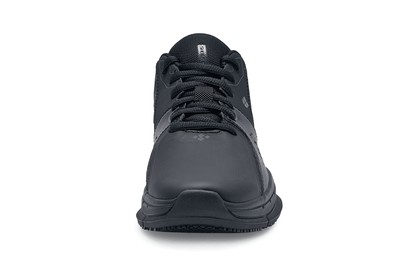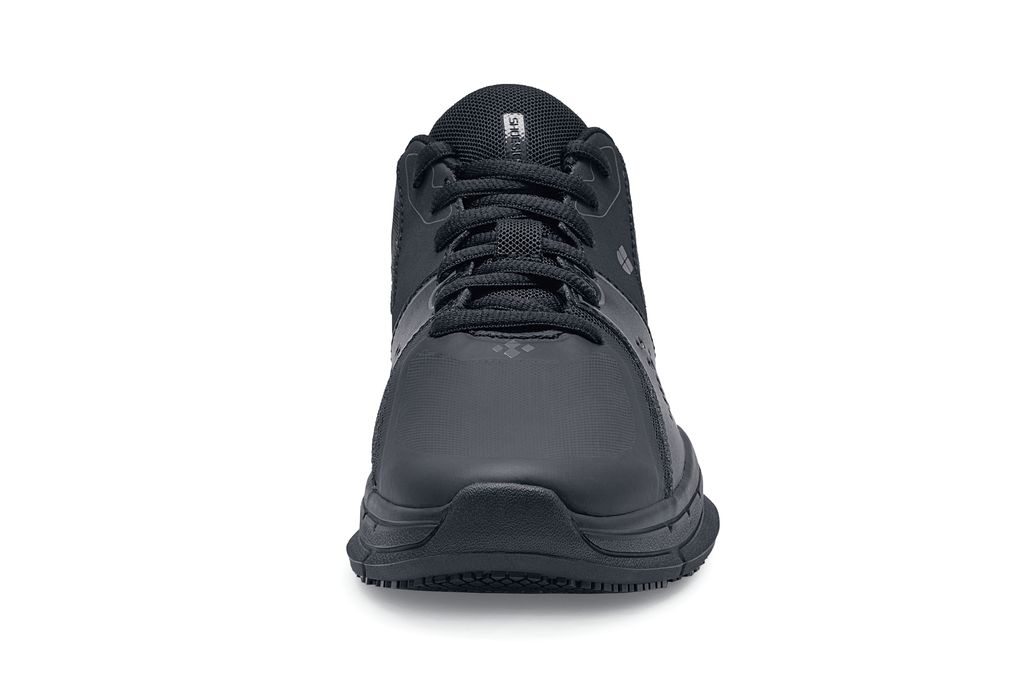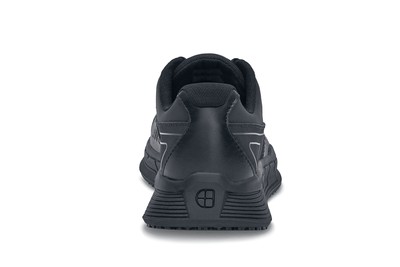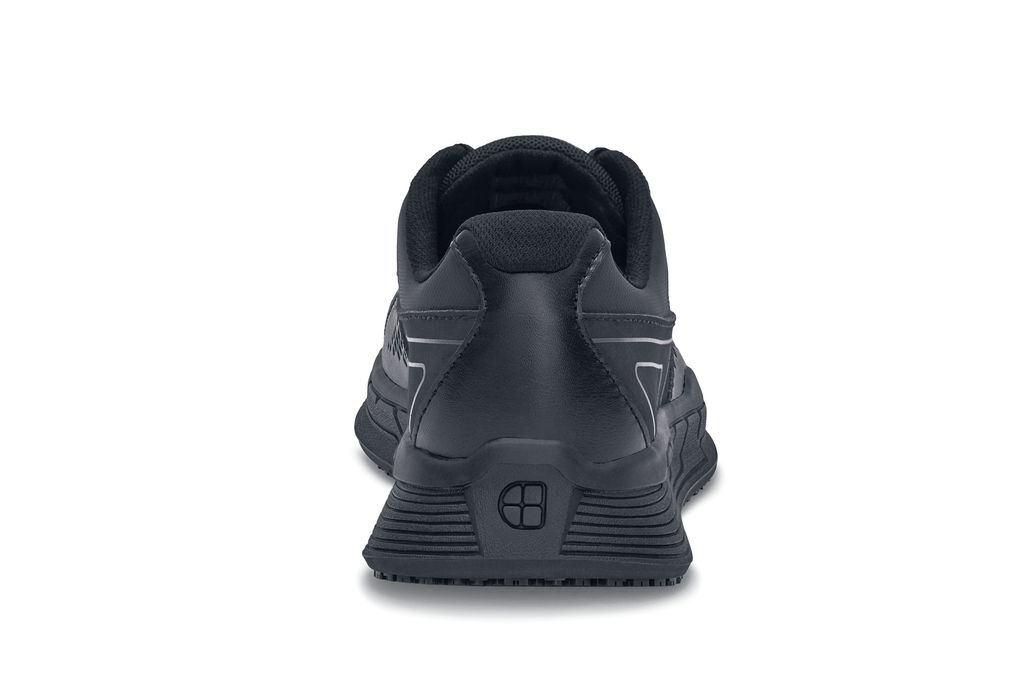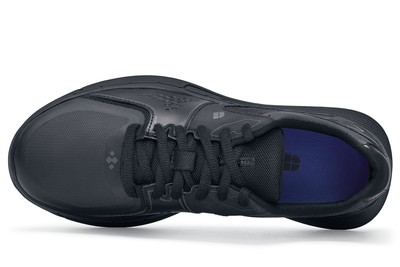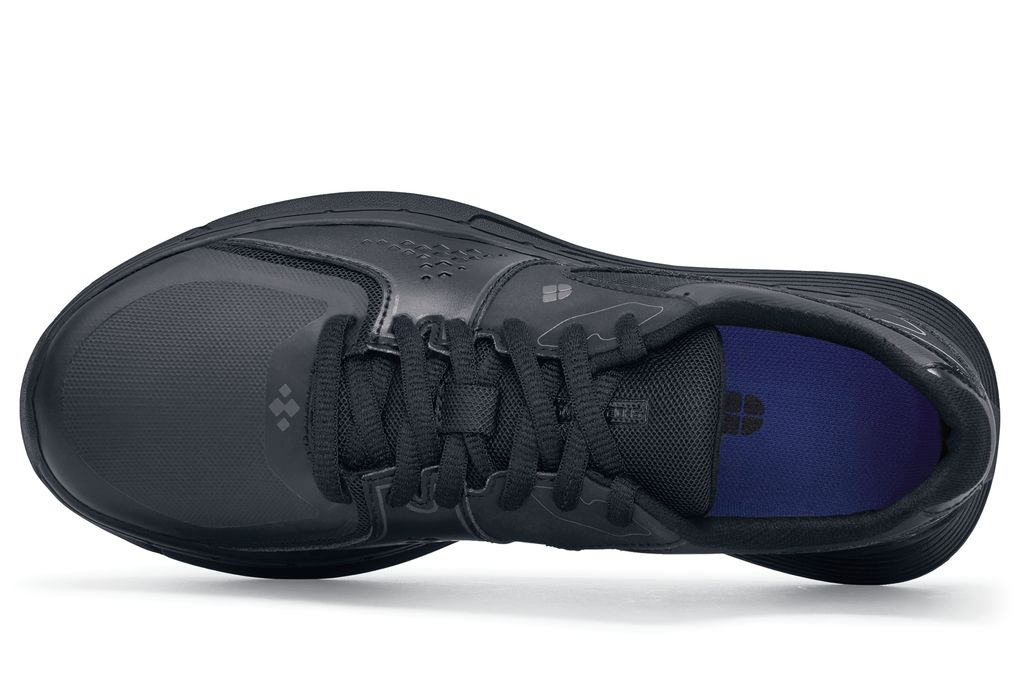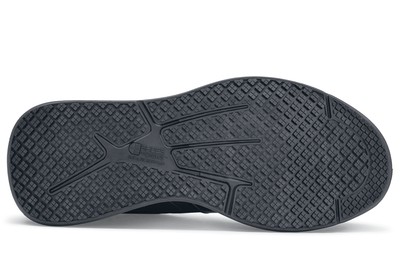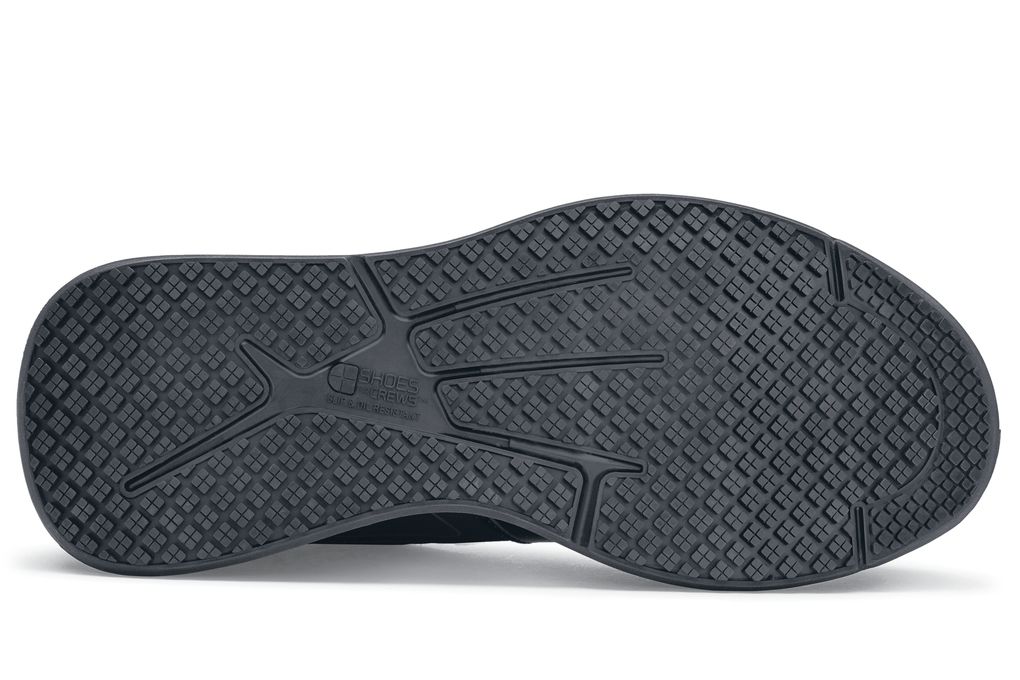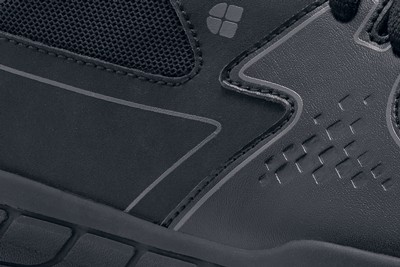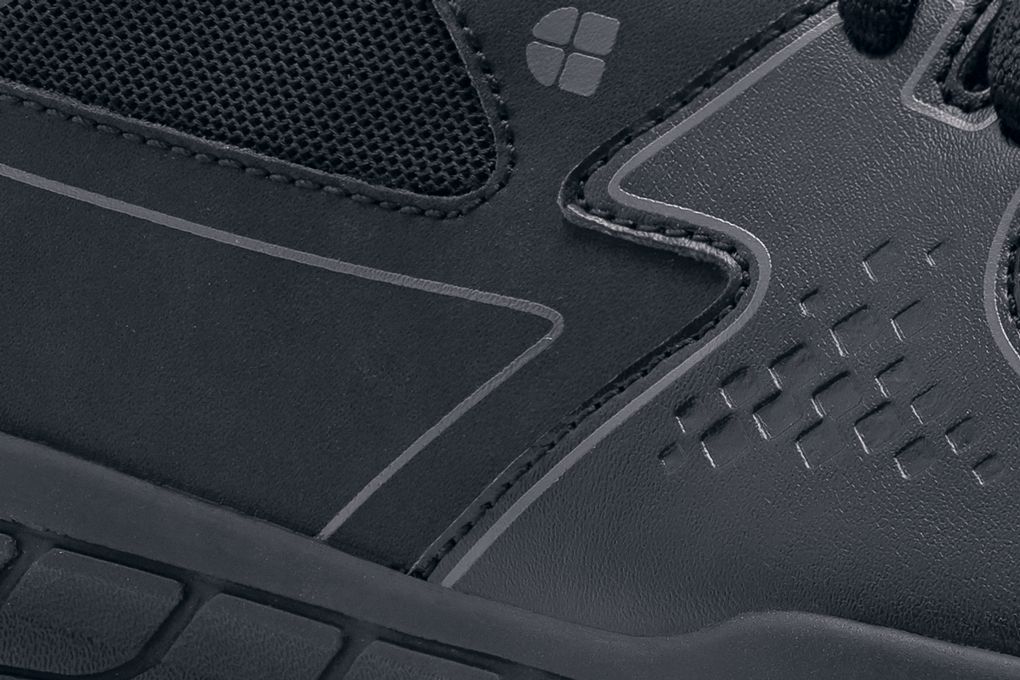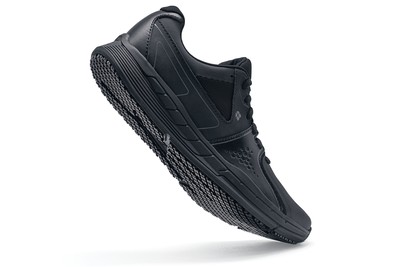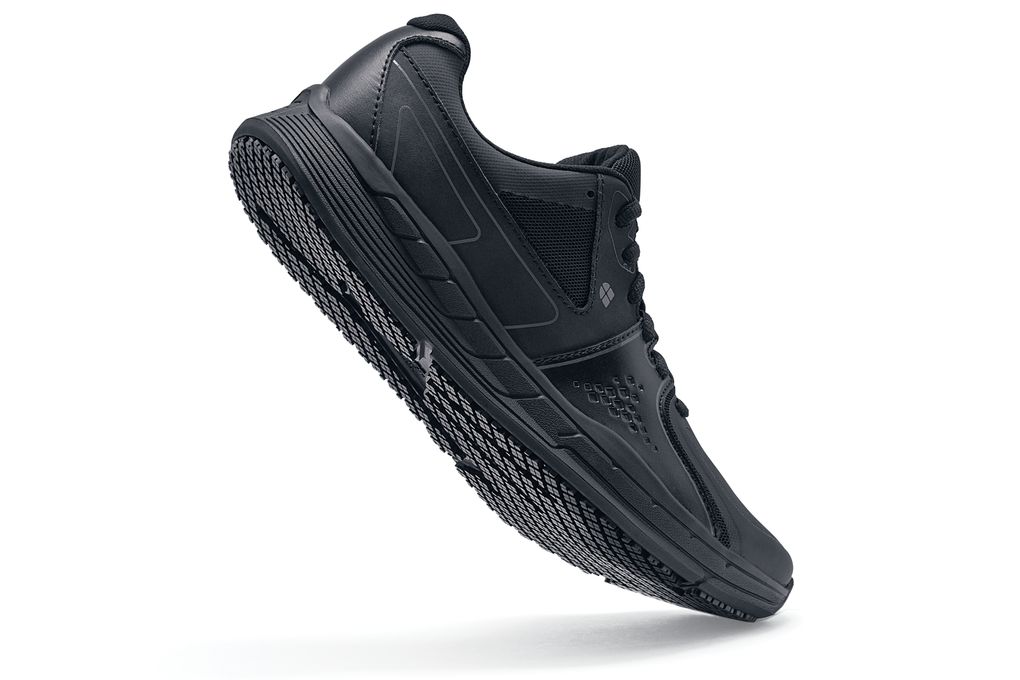 Falcon II
Mujeres Negro, Estilo #27664
Also Available
Un talón más ancho crea una superficie de contacto mayor, y hemos añadido en la punta la protección contra tropiezos y suelas antideslizantes con tracción por zona, lo que hace de Falcon la mejor opción para superficies resbaladizas.
Slip Resistant
Superior SFC slip-resistant outsole.
Resistente al agua
Treated to repel liquids from the surface.
Ajuste natural
A default fit for most sizes of feet.
Con ventilación
Strategically placed openings to help keep feet cool.
SpillGuard (Protección contra derrames)
A protective membrane lining that wards off hot liquids.
TripGuard (Protección contra tropiezos)
Decreased trip hazard zone to allow fluid movement between slippery environments.
Other Features
El collar y la lengueta acolchonados
Plantillas acolchonadas removibles
Peso (por zapato): 12.6 oz.
Antideslizante
Mesh ventilation with leather support construction
Seamless easy-to-clean design with great durability
SpillGuard protection
Exactamente.
Alba Alvarez May 11, 2017
Needed a wider shoe and these seem to fit the bill. The shoe does need some breaking in. I felt it was too narrow in the beginning but after a few weeks they seem to stretch out some. I bought two pair so will start wearing the second pair to break them in prior to a whole shift. I wish the tongue and side seams were padded better. It rubs my foot if I don't have it positioned perfectly. I use inserts so am not sure on the arch support provided. Over all a good shoe for the price. Would buy again
M Blohm clerk December 22, 2017
Good slip resistance shoes. The only issue is the fabric on the sides allows water to reach my socks. They are good for places that do not require wet floors.
Margareth Guthrie Clerk November 10, 2017
I have been trying to find a replacement for the freestyle that was discontinued. The Falcon II has been my third try. I kept the first pair but they were more expensive so I needed to find more as I do not wear the same pair two days in a row. It helps to protect my feet and the theory has worked for the last 10 years. The second pair I sent back because the arch was too high. The Falcon II has a slight arch for my flat feet, great slip resistance, and comfortable. The size was true to the size I ordered but the width was a little tighter than I am used to but they have been stretching a little with wear.
Lacey Ferguson Chef August 5, 2017
These shoes are perfect. This isn't my first time getting shoes from this company either. Been wearing their shoes for years now, but these shoes by far are so perfect. Very snug, until you break them in an they have such good support, even on those long 12-13 hour shifts.. Will be ordering another pair soon.
Dorinda Lomax COOK II July 29, 2017