Energy II
is rated out of
5
by
91
.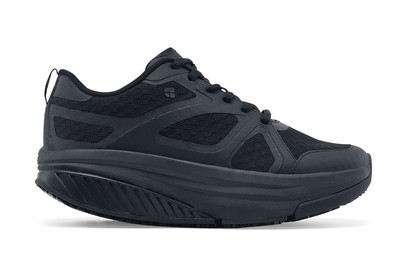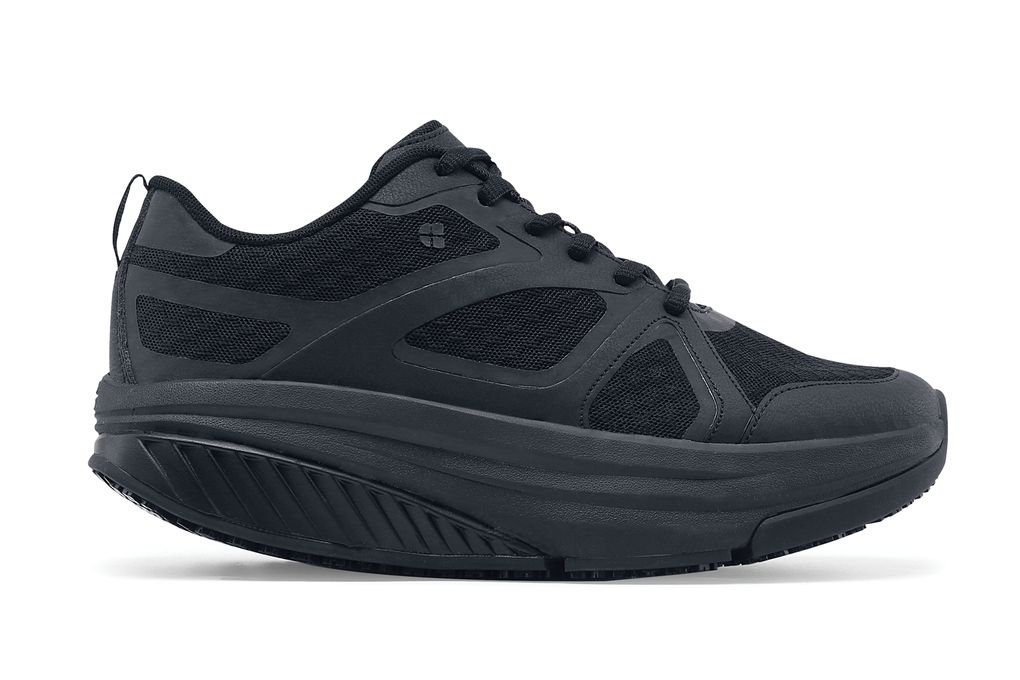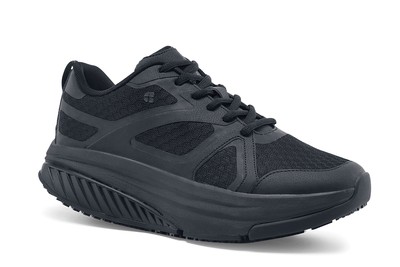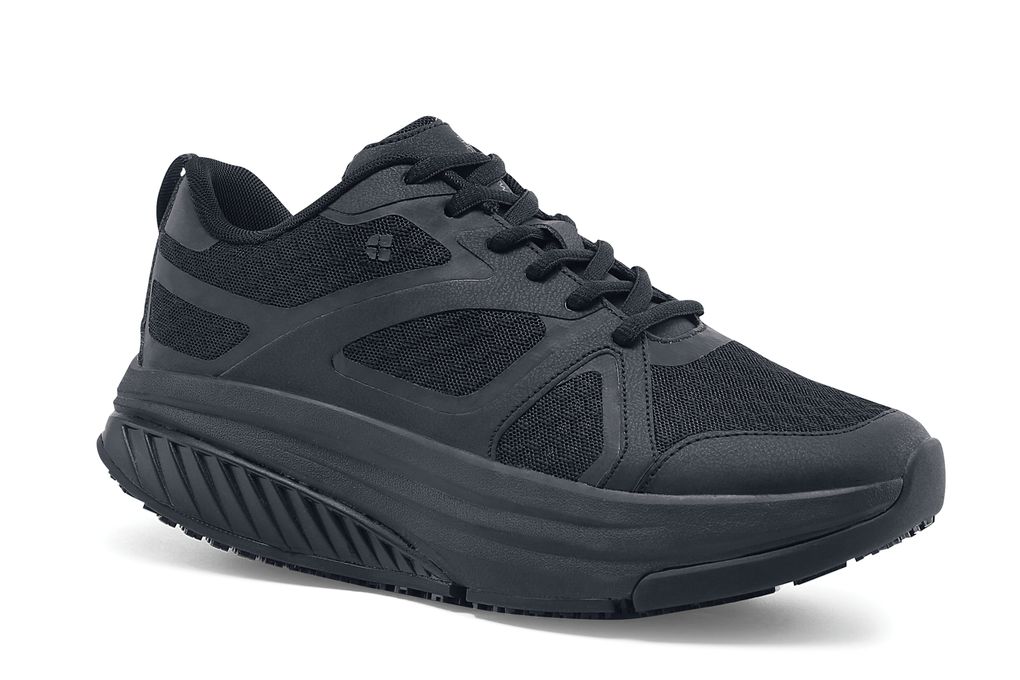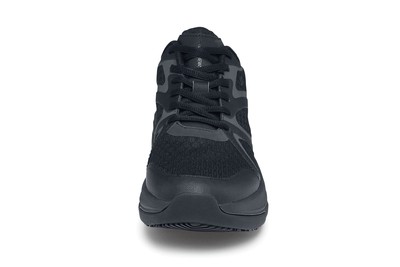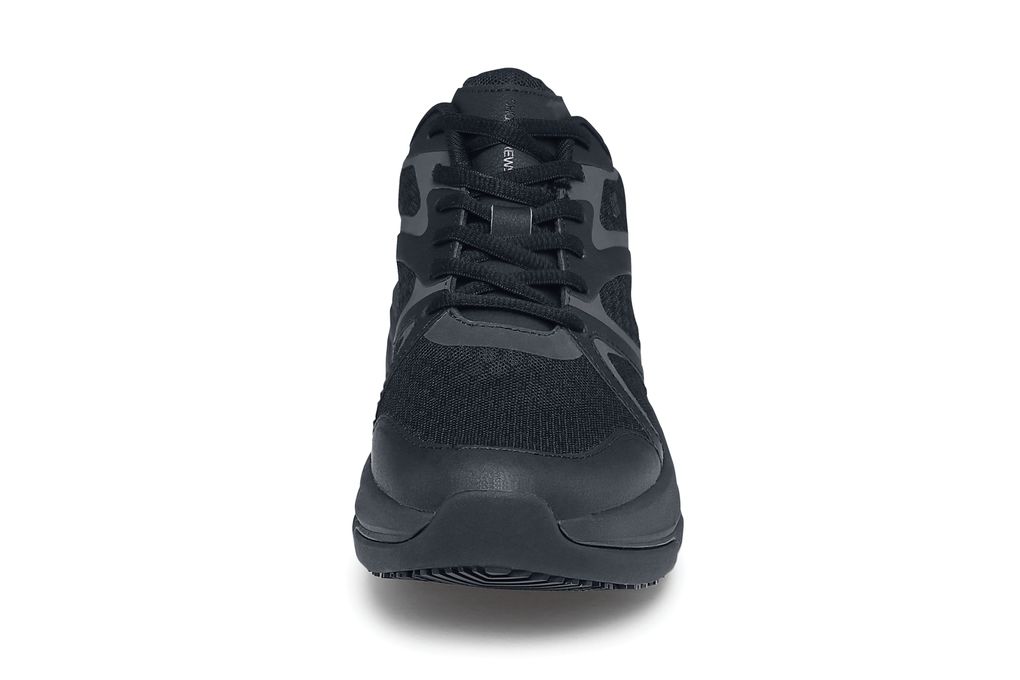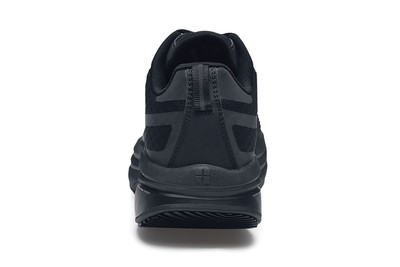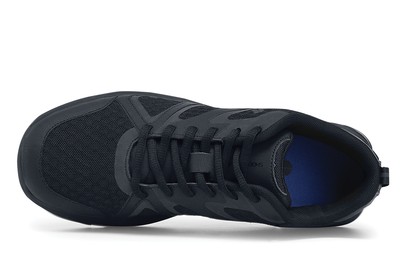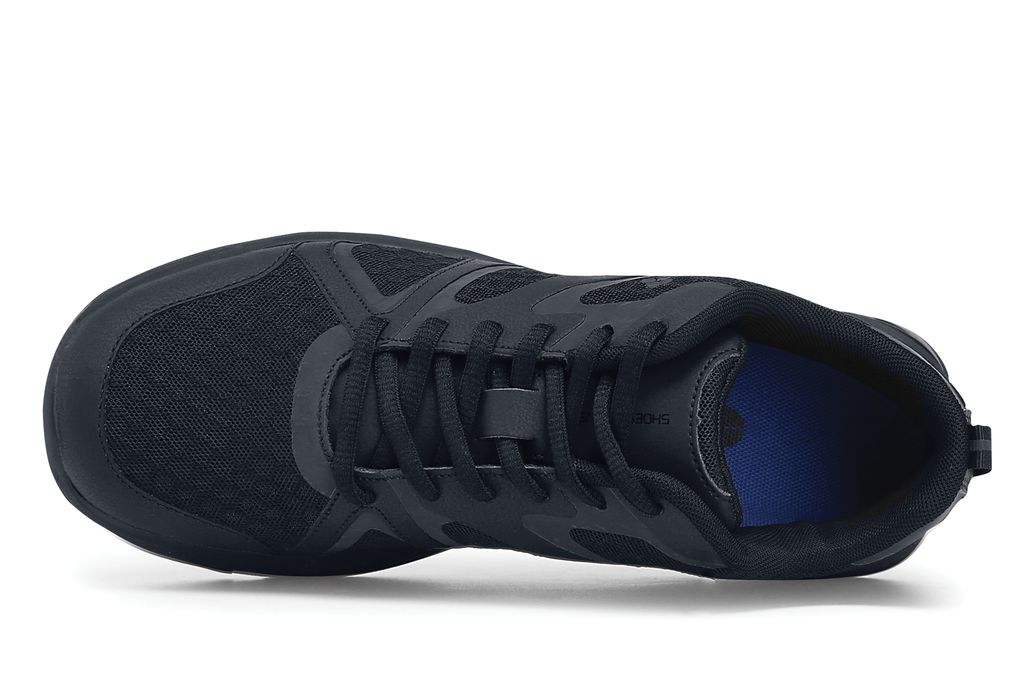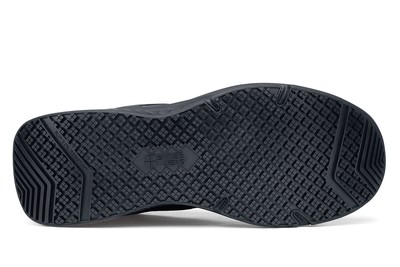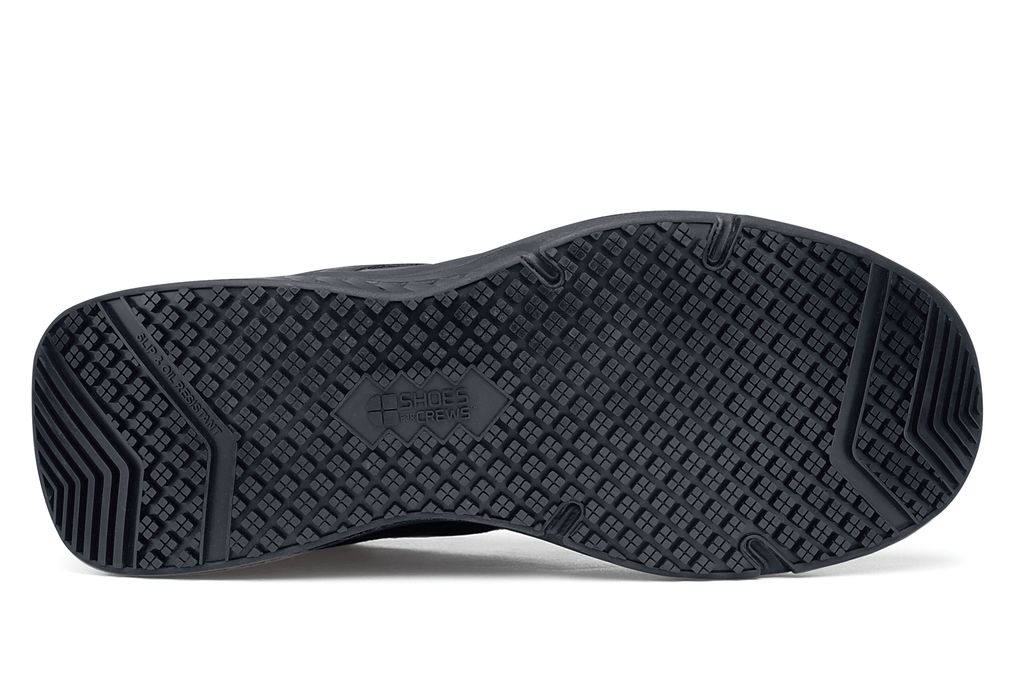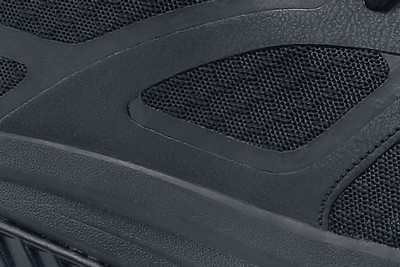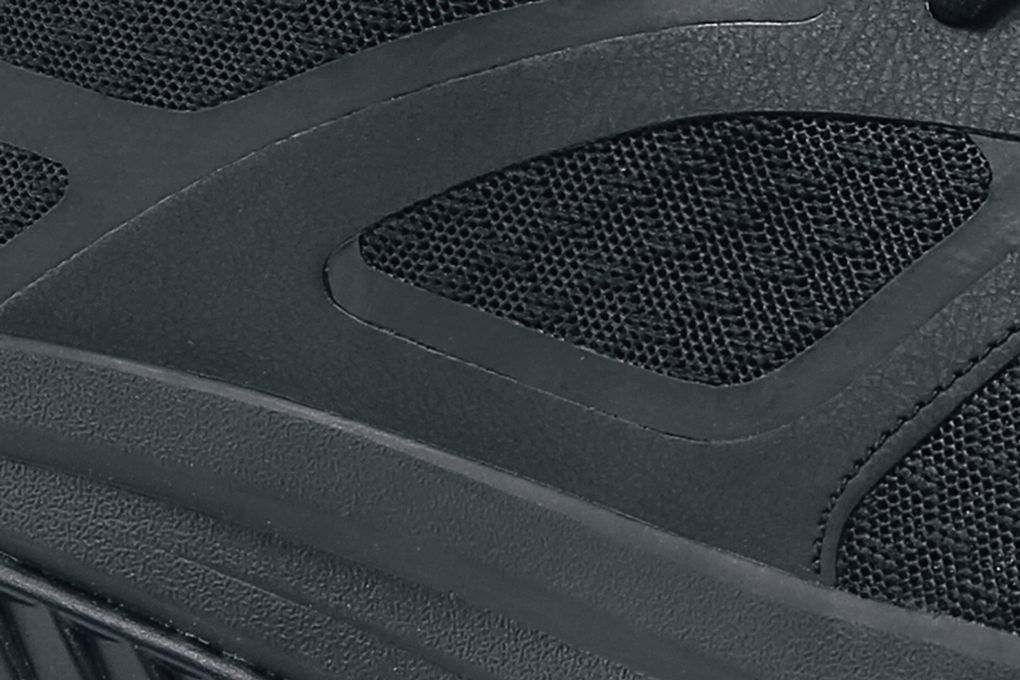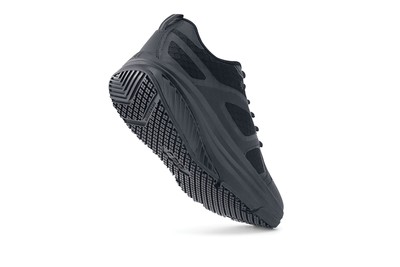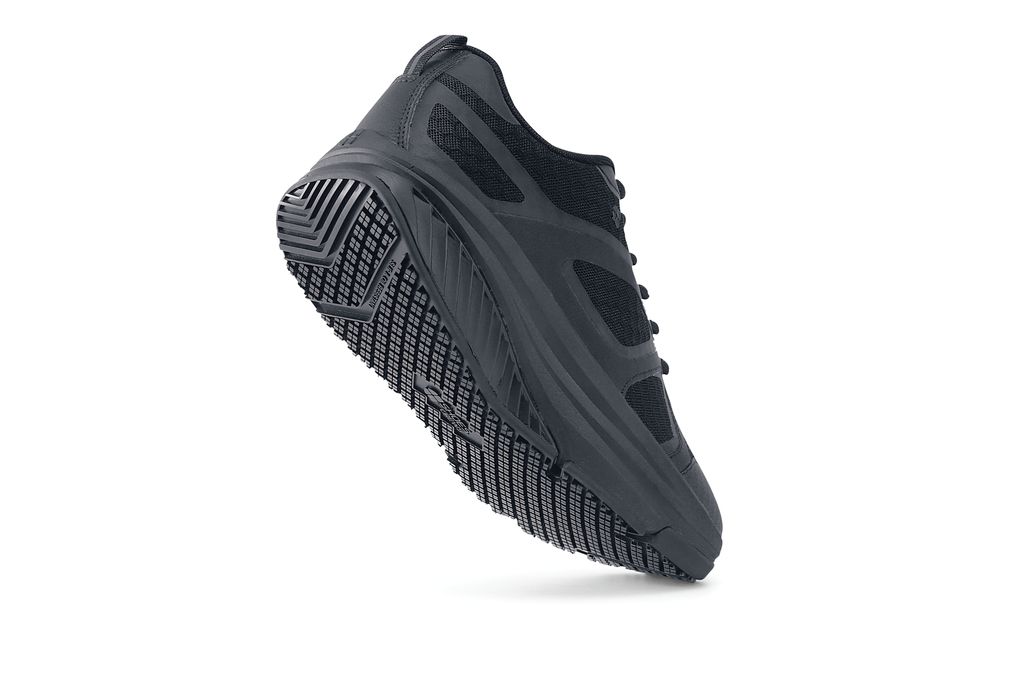 Energy II
Mujeres Negro, Estilo# 28500
Description and features:
Need a little more energy at work? Rock these extra-cushioned shoes with the popular oversized outsole of a performance athletic style and the slip resistance only we deliver.
Antideslizante:
Resistente al agua: Treated to repel liquids from the surface.
Coussin additionnel:
Rated 4 out of 5
by
Kaeleigh T.
from
I had the previous energy shoes for 8 years in a 5.5 and was disappointed that they are no longer made. I ordered the new energy II in the same size but they were too big. They measured 1/2 inch bigger on the outer sole than the previous shoes. I traded them in for the size 5 and they fit much better, but were still a tad bigger than the old shoes in a 5.5. I would prefer the old black leather instead of the breathable mesh. I recommend that SFC have the sizes in inches on their shoe size chart of the insole and outsole to make an informed decision on what size shoe is needed. The return process was easy though and I'm glad to have new work shoes!
Date published: 2017-06-28
Rated 5 out of 5
by
Meredith B.
from
Great shoe! I wore the SFC "Candy" for over 10 years and could NOT find a comparable shoe. Tried many diff brands and styles. Have heel problems so I need the extra support in my heel, especially being on my feet for 10-15 hours a day...Took a chance on the Energy II, solely based on the look and description provided. Really glad I did. You have to understand that after wearing the same model shoe for as long as I did, it was extremely difficult to find one that would even compare. But the Energy II feels like your walking on clouds. The extra suspension is great and supportive. Bonus perk I love the color and look of it too.
Date published: 2018-02-17
Rated 3 out of 5
by
Julia K.
from
I had been wearing these shoes since 2010 and they discontinued the original style. It was a leather upper and came in wide. Those are my two criticisms of the reboot. I need a wide and the leather is easier to clean and stretches more. Otherwise it is great for people who suffer from heel pain which is why I started to purchase these shoes eight years ago. I will continue to buy them despite the issues because they have greatly helped me with my foot problems. I wish they would go back to the old style however.
Date published: 2018-04-17
Rated 1 out of 5
by
Peralee
from
Used To Be A Great Shoe
I have been buying the Energy Style from here for almost ten years. When my last pair wore out I bought the revamped model and Ive never been so dissapponted in your shoes. Changing them from a leather upper to canvas was terrible. No matter how hard I tried these shoes would not break in and were so uncomfortable I went to another shoe. My feet were in so much pain even three months into wearing them and nothing i did could make them work. The old style was amazing, please bring back the original Energy shoes.
Date published: 2018-10-08
Rated 1 out of 5
by
Angela
from
please bring back these back in leather!!!
I had worn the original Energy shoes for 8 years, been through 3 pairs. My last pair is on its last leg and wanted to buy a new pair. Unfortunately they are now mesh, which is against work policy. Must be leather upper... I'm so disappointed since these shoes were the only shoes that didn't hurt my feet. I guess I'll wear my old shoes until I have to throw them away. Please consider bringing the leather Energy shoes back!!!
Date published: 2018-11-08
Rated 4 out of 5
by
Sallie R.
from
I've changed to the Energy ll because SKETCHERS no longer makes the similar style I've worn for 9 years. I ordered the size I always wear. It seems to fit my feet great. After 1 week of wearing these shoes a minimum 9 hours daily, no real discomfort or adjustment issues. They still need some breaking in, I think to work out some conforming to my feet. I did purchase a different insole, as I have for all my work shoes in the last 3 years. That transition also seemed the same. They are light weight and comfortable.
Date published: 2017-11-04
Rated 4 out of 5
by
karebear
from
Loved this shoe, however...
This shoe was perfect for almost all of my feet. I decided to buy this even though it did not come in wide and thought to try it. The most part of the shoe fit great and very comfortable and much support as I am on my feet on hard floor for many hours. The problem is that I still need a wide. My toes pinched and caused ingrown toenail on both feet... :( I hope they will make this shoe wide in the very near future, I would purchase it for sure.
Date published: 2018-09-11
Rated 1 out of 5
by
arria1
from
Disappointed
The older version of this shoe was an amazing shoe, it actually help heal my back pain, it was leather and more support. The newer version seems to be a cheap imitation. It gave me blisters and calouses... not fun at all.
Date published: 2018-10-04