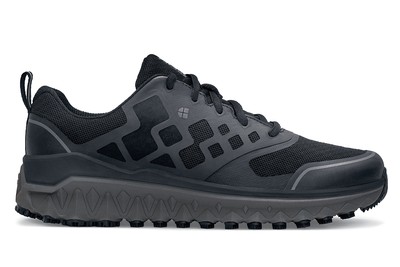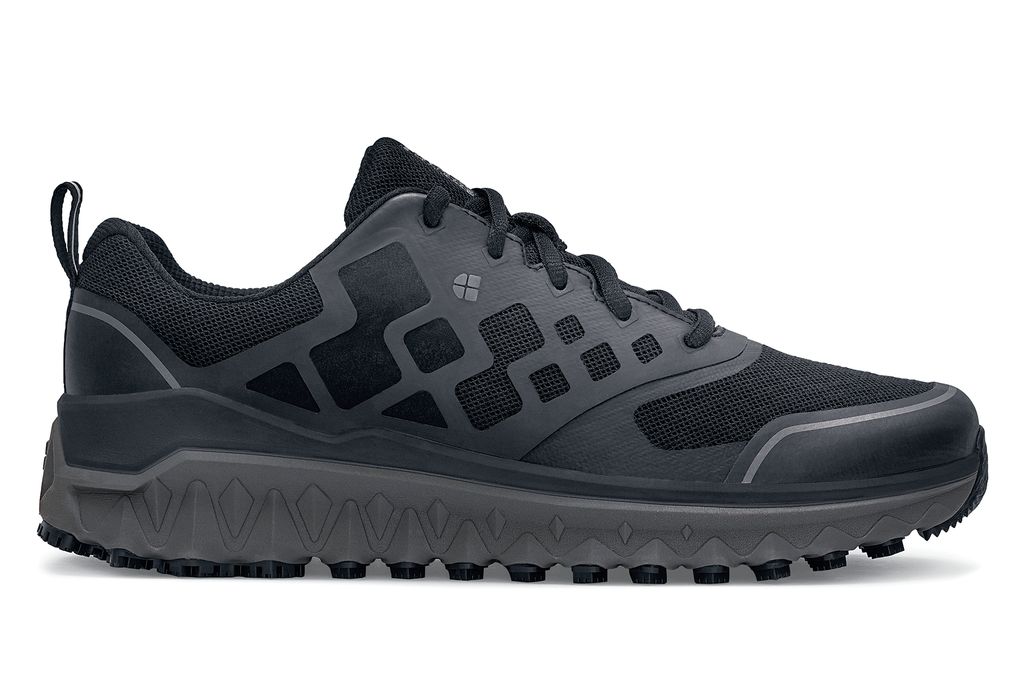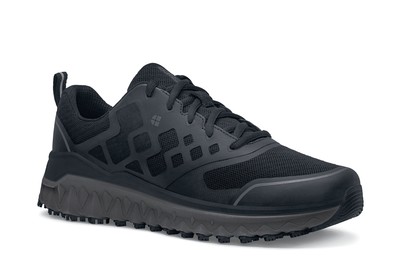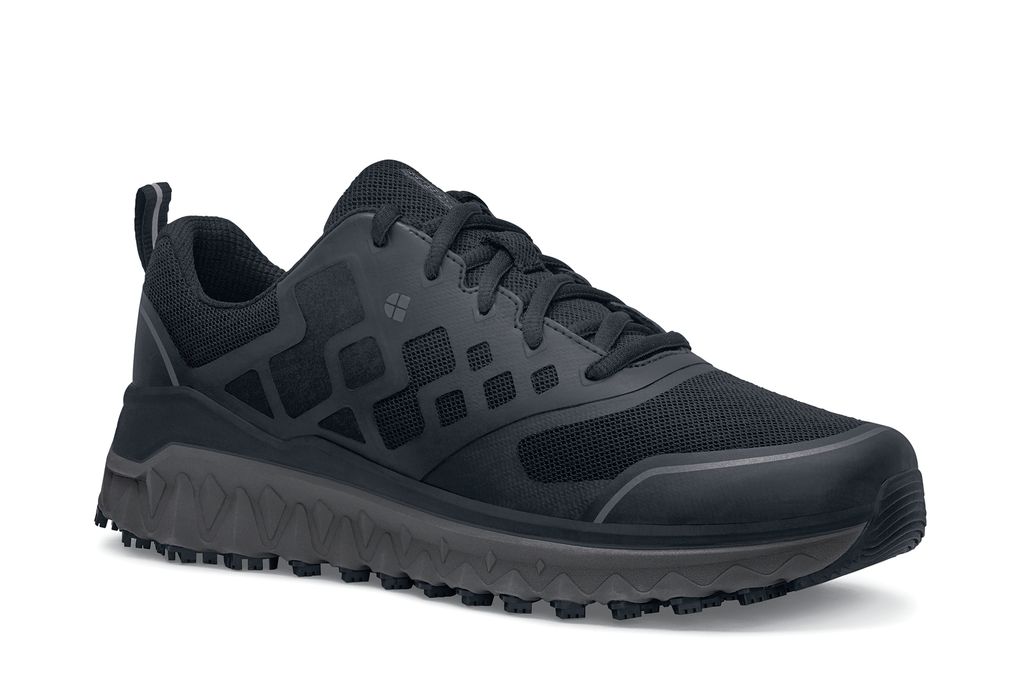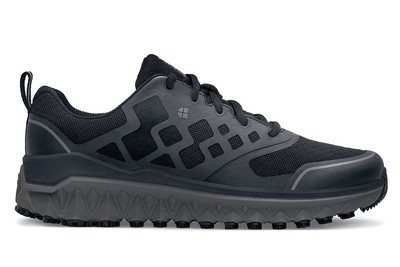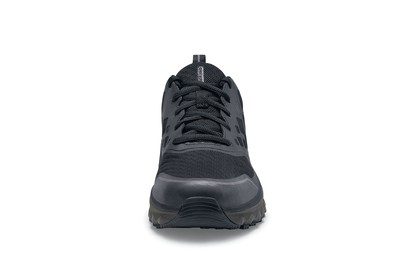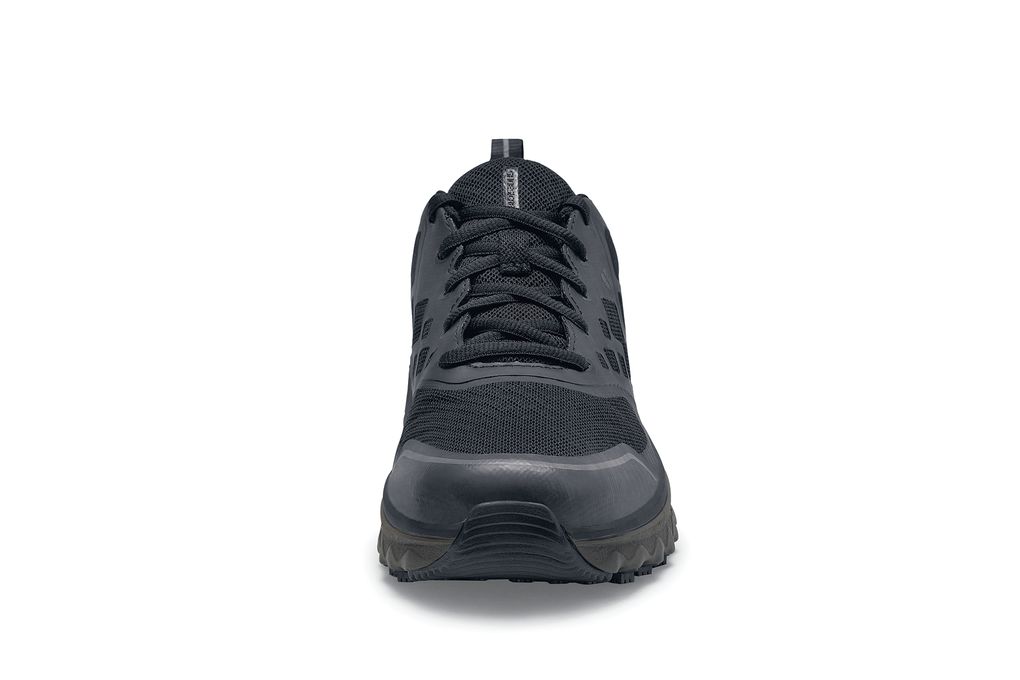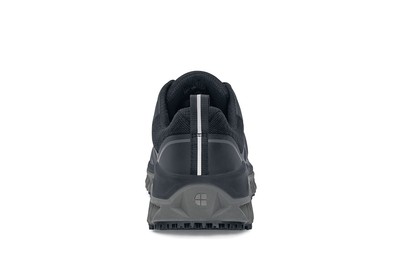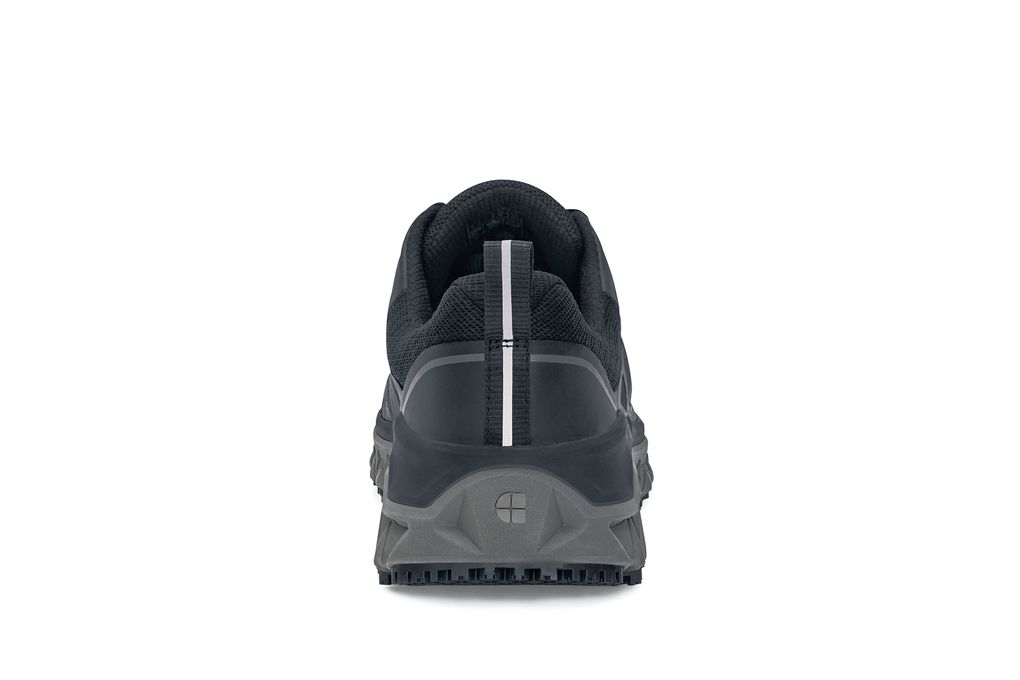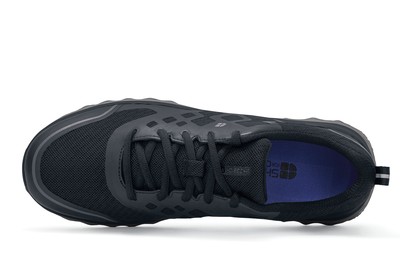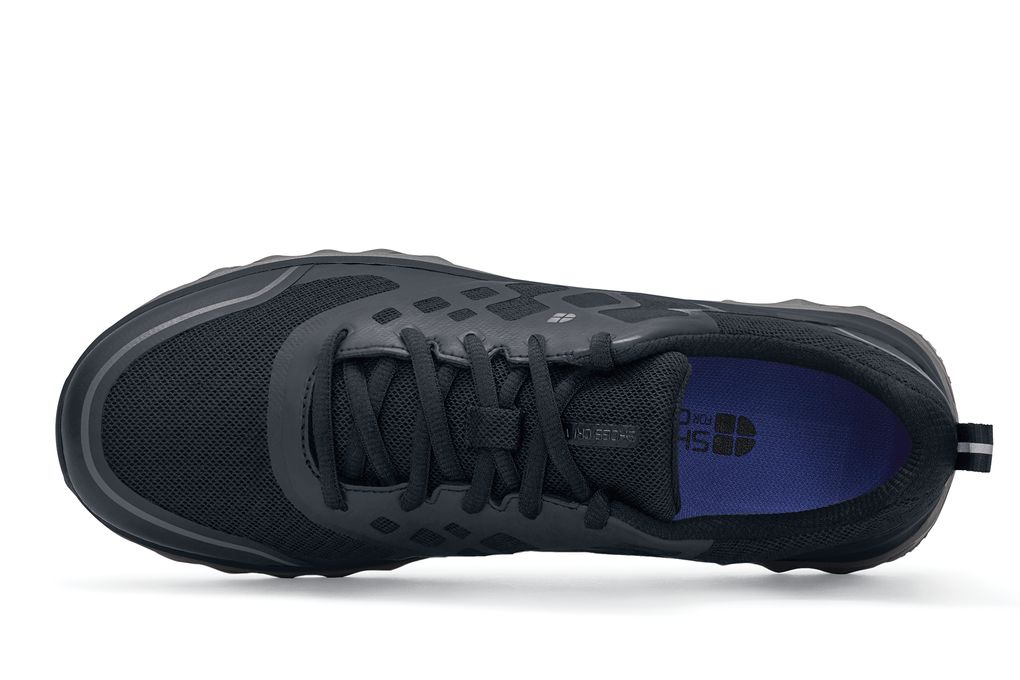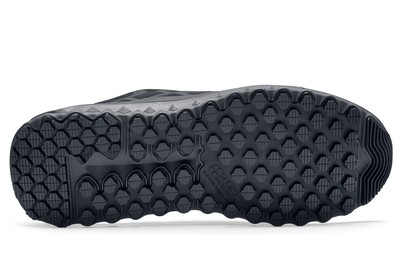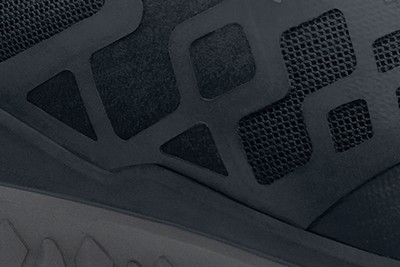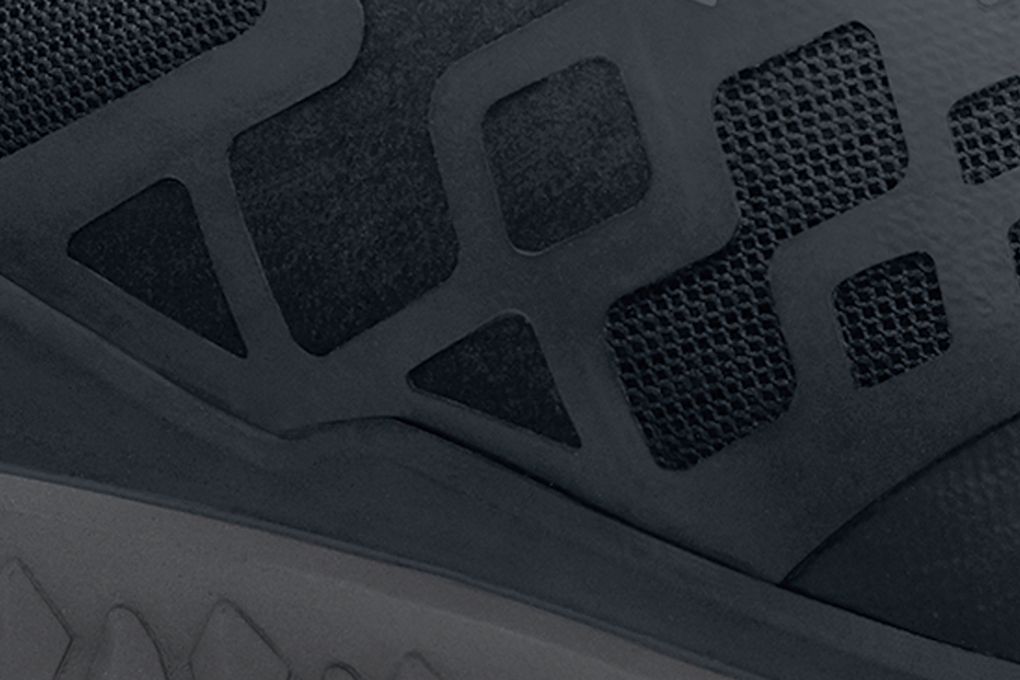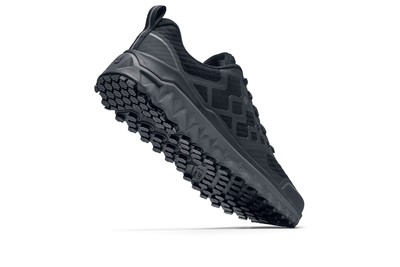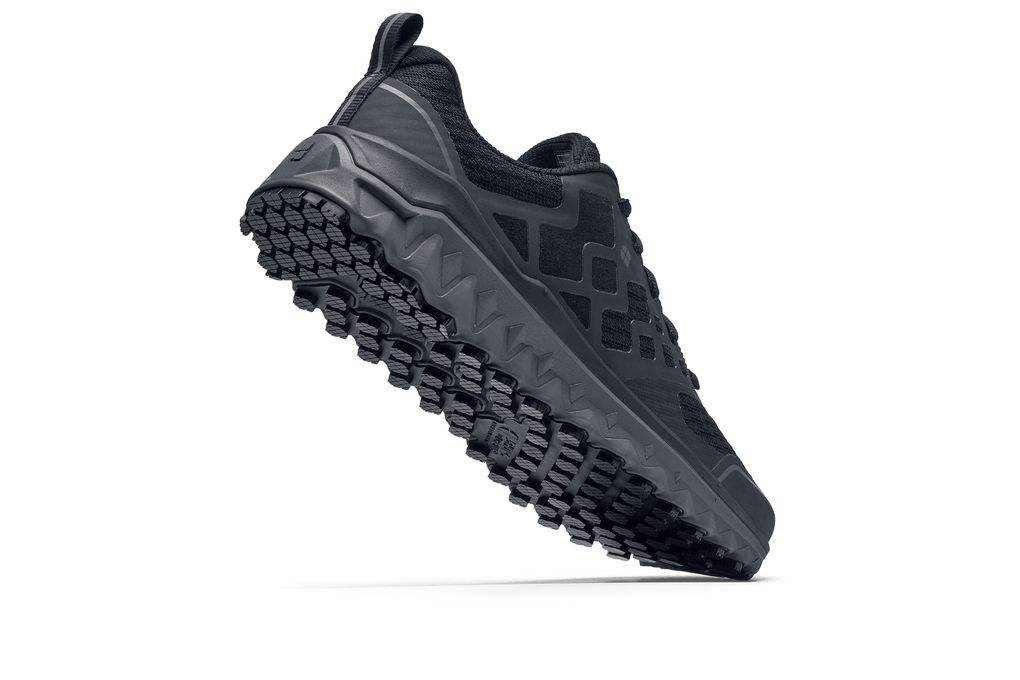 Bridgetown
Hombres Negro, Estilo #28740
Also Available
Nuestra nueva versión del zapato de trabajo tiene todos los elementos de seguridad que necesita para regresar a casa sin lesiones, con un diseño liviano y rendimiento deportivo. Uno de los zapatos más cómodos que puede elegir.
Slip Resistant
Superior SFC slip-resistant outsole.
Resistente al agua
Treated to repel liquids from the surface.
Extra Cushioning
La suela con nueva tecnología y construcción acolchada le agregan confort.
Ajuste natural
A default fit for most sizes of feet.
Lightweight
Lightweight foam compound that makes each step easier.
Con ventilación
Strategically placed openings to help keep feet cool.
SpillGuard (Protección contra derrames)
A protective membrane lining that wards off hot liquids.
TripGuard (Protección contra tropiezos)
Decreased trip hazard zone to allow fluid movement between slippery environments.
Suela flexible
Groove pattern on the outsole that provides comfort by mimicking the foot's natural movement.
Zone Traction (Tracción por zona)
Combinación de diseño de hendiduras SFC específicas para el entorno en todas las suelas con nuevo rendimiento.
Resistente a obstrucciones
Wider spaced traction lugs don't let dirt and debris get stuck in the outsole.
Other Features
Plantillas acolchonadas removibles
Peso (por zapato): 10.4 oz.
Antideslizante
Clog-resistant outsole with ZoneTraction and TripGuard
Super lightweight with extra cushioning
Synthetic mesh with protective SpillGuard membrane
Most comfortable shoe I have ever owned. And so far extremely durable. I like the Yellow and Grey.
David Rivera Mail Clerk January 9, 2018
This is my second pairs, make sure to order one size down, cuz the material are very thin.
Jackson Tsang September 24, 2017
Great shoe and will be returning again and again
Gabriel Flores Line Cook August 13, 2017
On my feet for 10-14 hours a day and these shoes have been great so far. My Fitbit has me averaging 10,000 steps a day, 6 days a week. My feet feel good all day and the traction is superior. Overall I am very happy with these shoes
Jeff Kruger July 31, 2017
I was skeptical at first but when i used them the comfort was incredible! I can honestly say they are more comfortable than my Nike's!
Cesar Lozano Line cook July 13, 2017