Ollie II - Canvas
is rated out of
5
by
51
.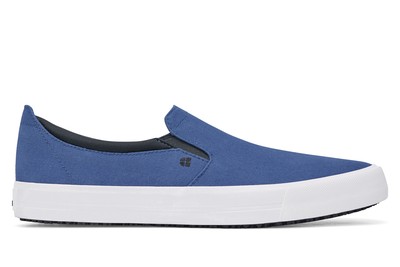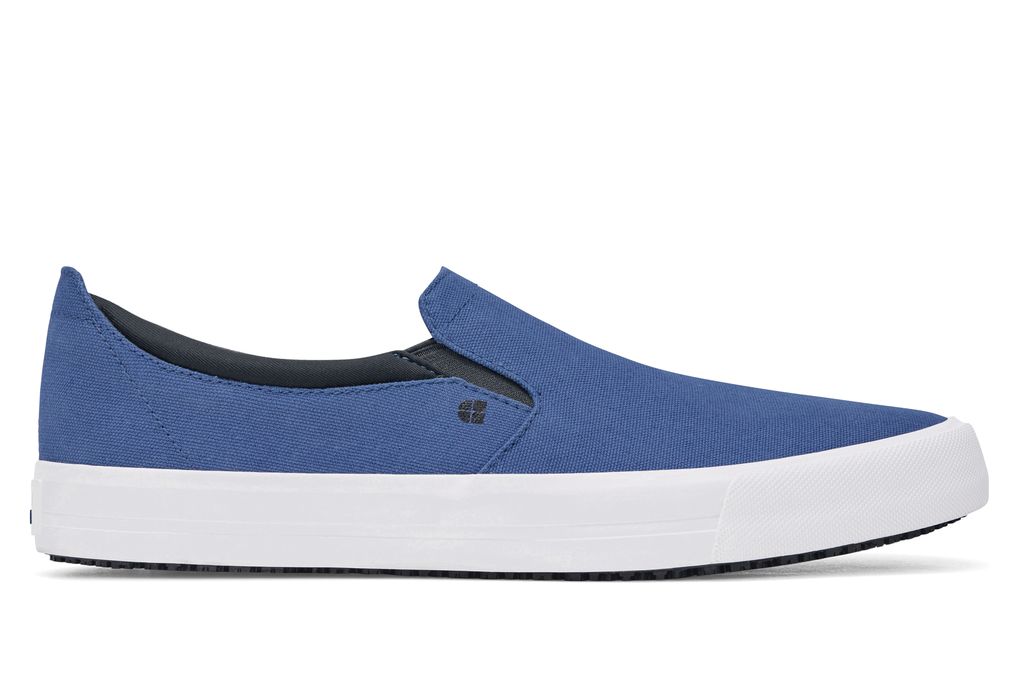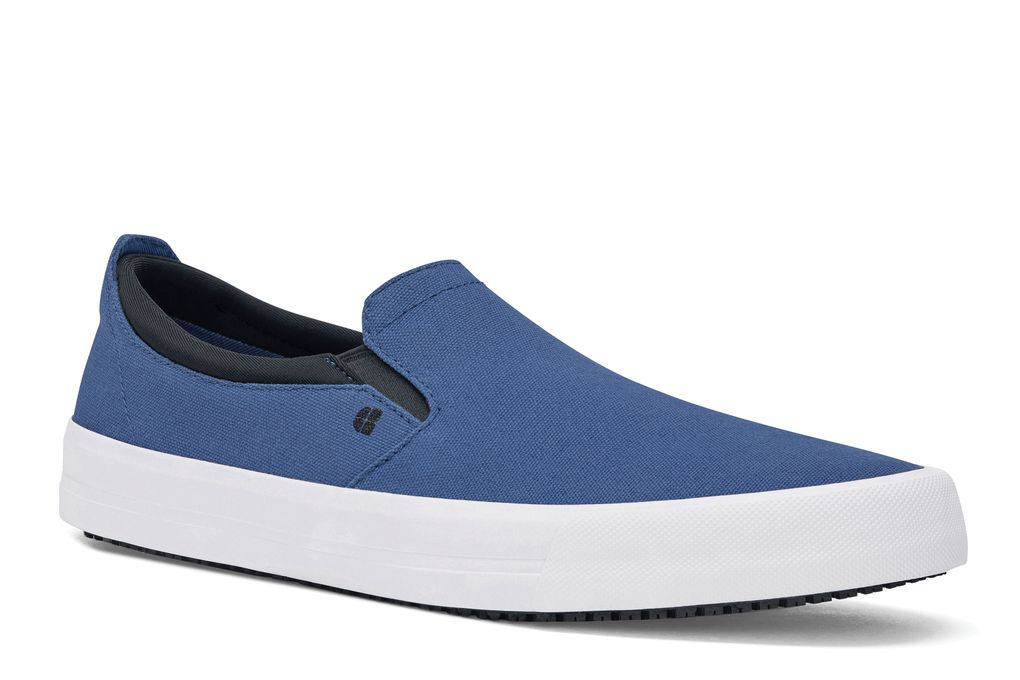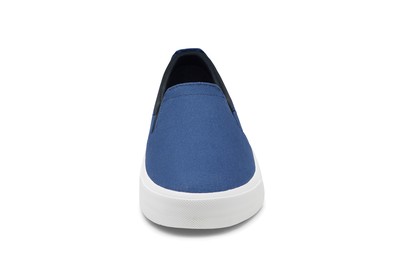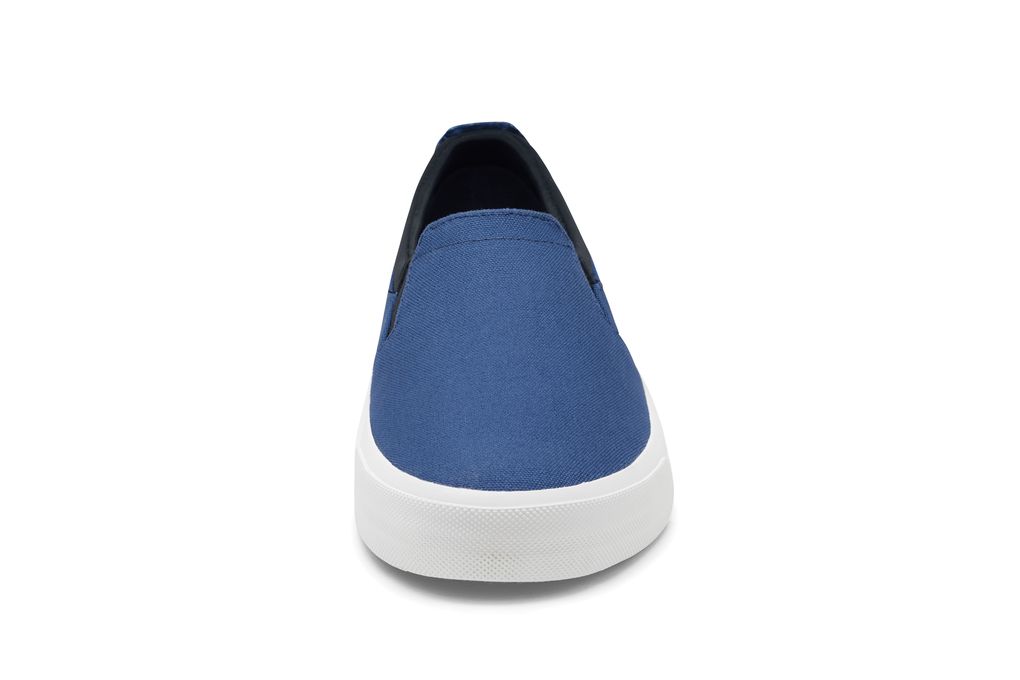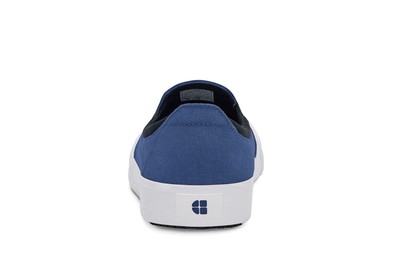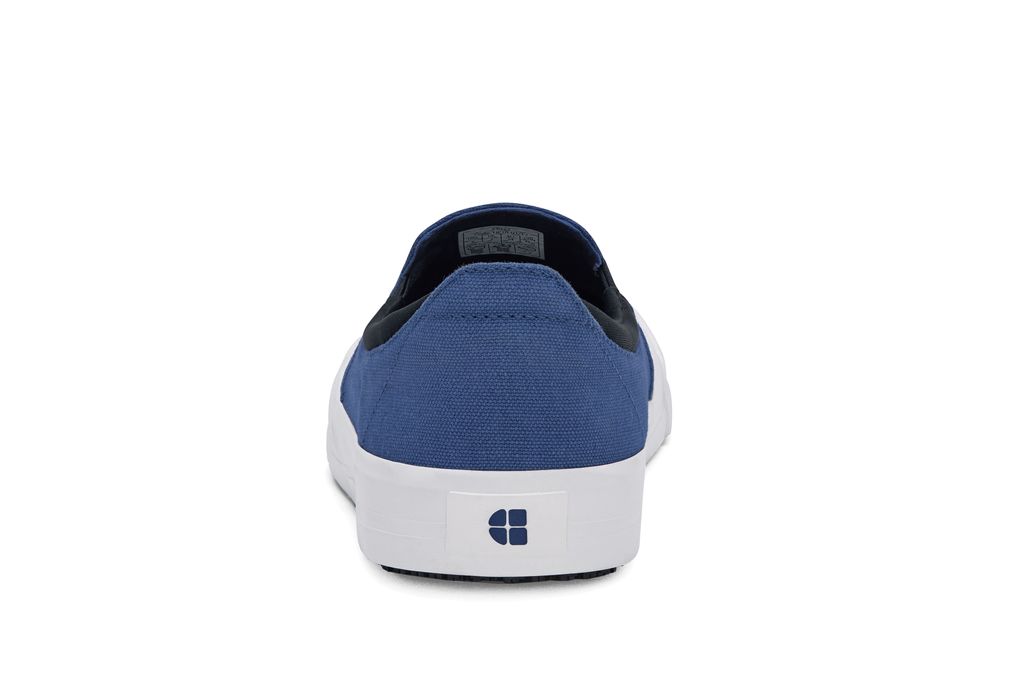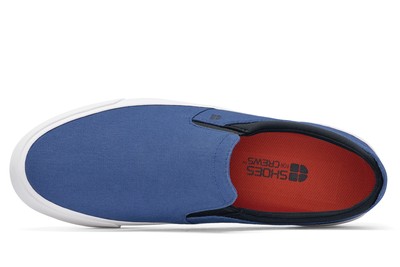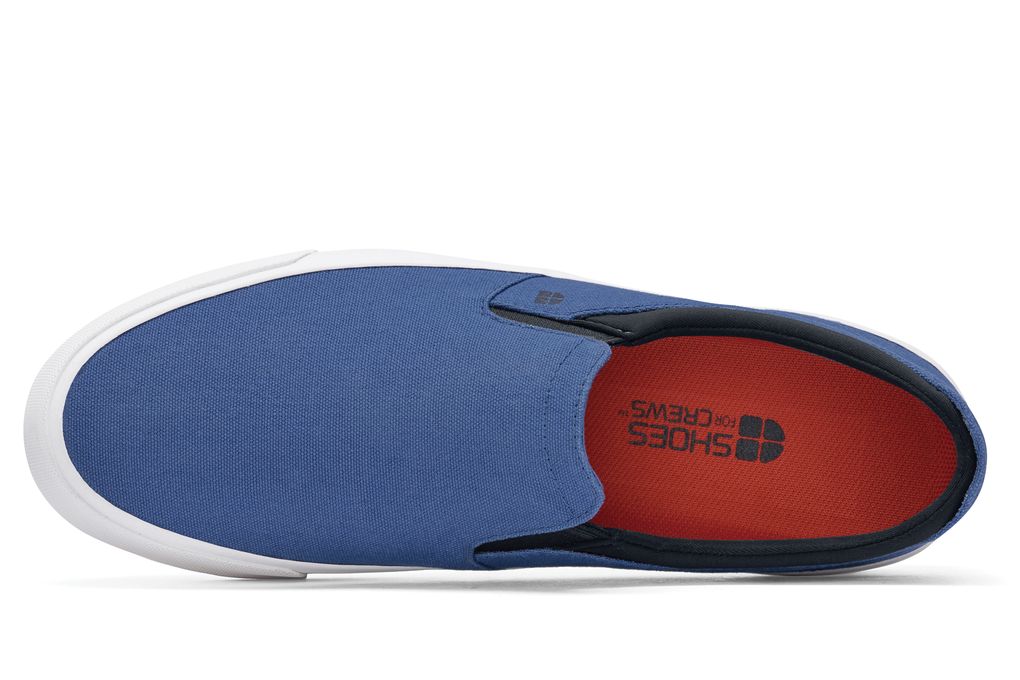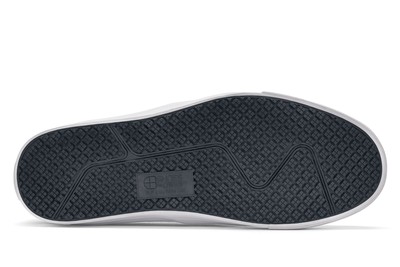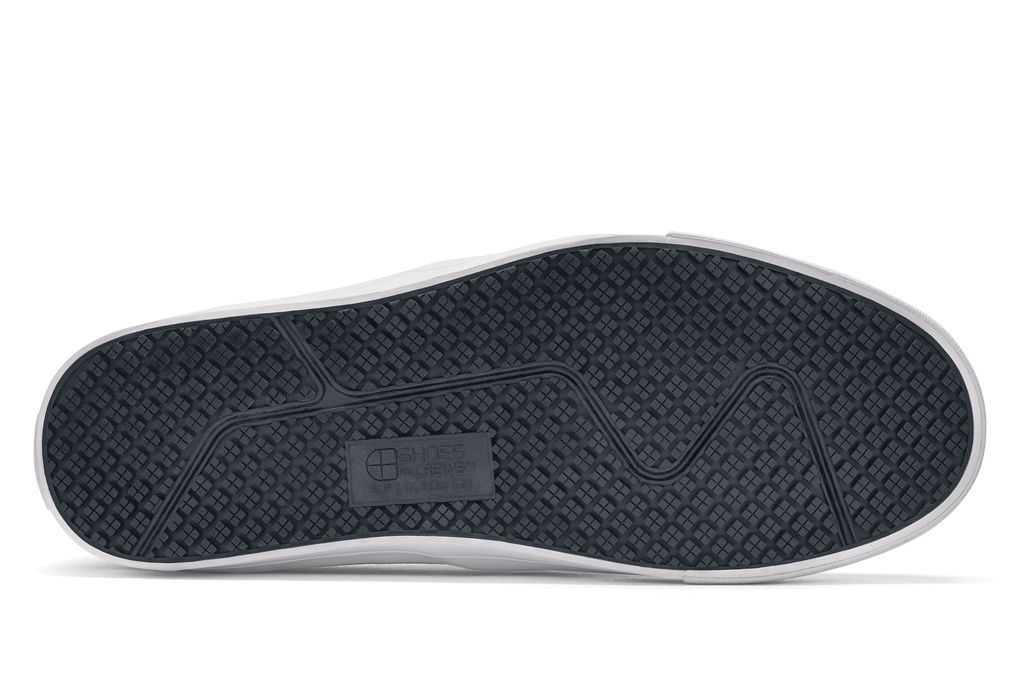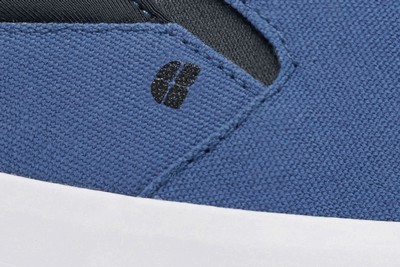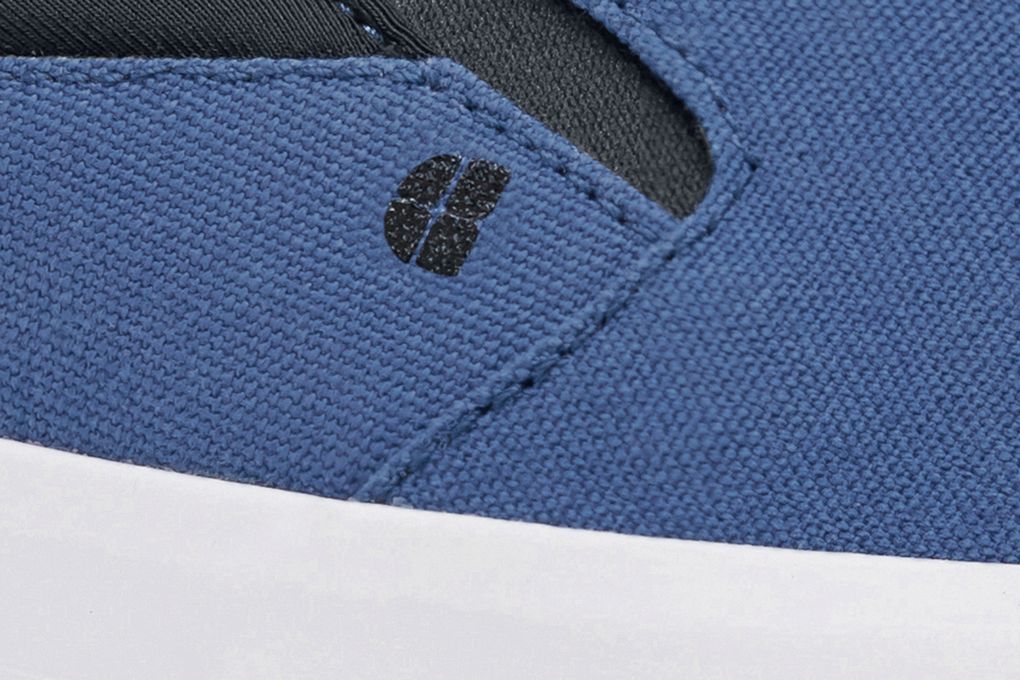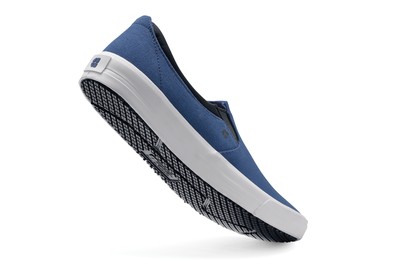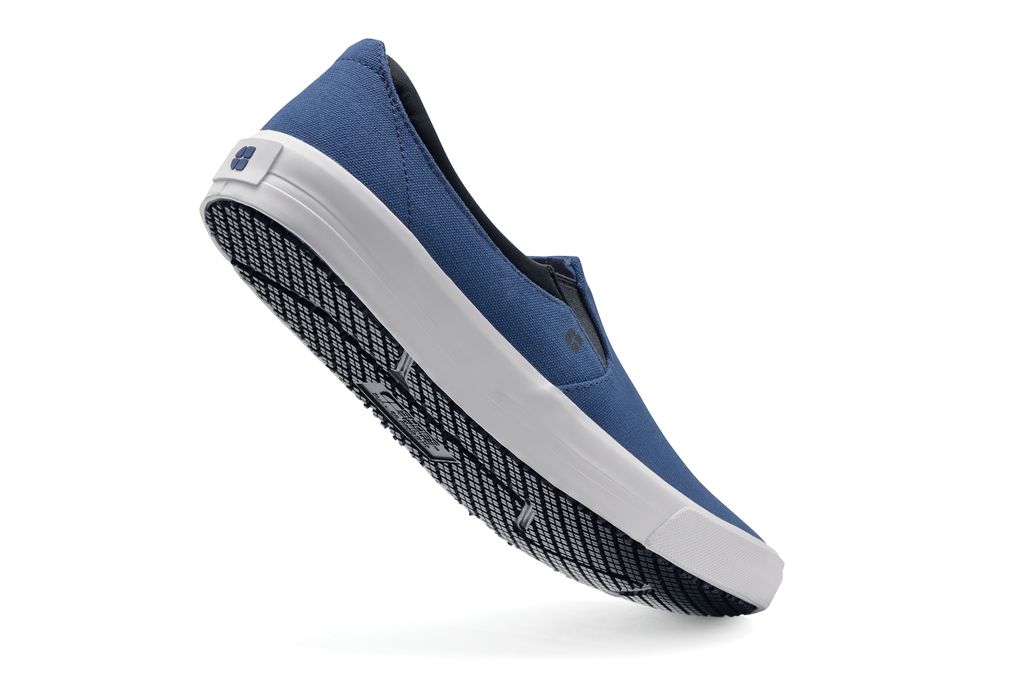 Ollie II - Lona
Mujeres Azul, Estilo# 33589
Description and features:
El Ollie tiene un estilo estético que disimula su funcionalidad -- luzca bien y trabaje duro con la protección que le brinda nuestra característica suela antideslizante, la protección contra derrames y la resistencia al agua.
Antideslizante:
Resistente al agua: Treated to repel liquids from the surface.
Ajuste natural: A default fit for most sizes of feet.
Also Available
Rated 1 out of 5
by
Camille
from
NOT THE SAME
I used to buy this style shoe all the time when it was Ollie I, with the shine-able leather. Since they have changed, the shoe is very narrow. I have even tried ordering a size up, and still not a good fit. Maybe a good shoe for someone with more petite feet. The main reason however for the one star review is more for Shoes for Crews as a company rather than the shoe itself. VERY UNFAIR to charge shipping cost for every shoe, and then deduct $6.95 for my refund price when I have to return it.. all while claiming "E-Z RETURNS". I have been buying shoes from this company since 2007, and will no longer.
Date published: 2018-12-06
Rated 4 out of 5
by
Treasa N.
from
I love the new look of these shoes! The leather is a soft natural leather. Looks almost like suede. I like it better than the normally shiny leather. These look more casual and can probably wear outside work. I just feel the older ollies had more support for standing during long shifts. I have the older version in black leather and black canvas, and blue canvas. But the canvas materials faded from normal wear and getting wet. So I wanted a material easier to clean. This material seem thinner so hopefully it last, and These seem to be a little less supportive so maybe need and extra insert. Overall Love the new improved look prefer the old support.
Date published: 2017-05-02
Rated 5 out of 5
by
Tygerdove
from
Comfy
I need a minimalist shoe. Most shoes have high arch support which is brutal on my feet. I have worked in these for about a week and they are quite comfortable. They have a great flexibility, and allow a natural movement of the foot. They are great for climbing ladders and when I dumped water on my shoe, I didn't come out with a soaked foot. This is very important because I work in a freezer. I've purchased these to replace my Mozo shoes, which honestly only last about 6 months before the canvas gets cracked and creates a hole. Let's hope these leather shoes hold up!
Date published: 2019-03-30
Rated 5 out of 5
by
Emily V.
from
I've been purchasing the Ollie since 2011 and it's THE slip-resistant shoe I buy. I average 9 miles/day and work a very messy job, so I find myself replacing shoes often. I purchase a new pair about every 9 months to a year, which isn't great longevity, but because my job eats shoes alive I find the Ollie to be a great marriage between comfort and style, and affordability. The Ollie is comfortable, very slip-resistant, affordable, and I get compliments on them regularly. I highly recommend this shoe.
Date published: 2017-11-02
Rated 4 out of 5
by
Danielle B.
from
I had a few pairs of the original Ollie shoes and loved them. When these arrived I thought maybe I needed to stretch them out a bit because they felt so tight and I had to wear very thin socks with them. I've been wearing them about 4 months working 50 hour weeks and finally have given up on them being comfortable. I love the style and ease of these shoes but will have to find a new style. I think they're perfect shoes for a more narrow foot.
Date published: 2017-12-14
Rated 3 out of 5
by
Ygsoul
from
I go through these like nothing
Definitely not pleased with how long it's lasted. I've gone through 2 pairs in less than a year and it's the same problem: the piece of rubber that is glued on to the sides that holds together the sole and rest of the shoe always comes apart especially the area where I bend and flex while walking. I work in the kitchen for 40 hours a week and I don't necessarily walk a lot while I'm at work. They look good but don't have the best lifespan.
Date published: 2018-10-06
Rated 5 out of 5
by
J. S.
from
I just bought my second pair of the Ollie II. I work at an Embassy and am on my feet all day. These shoes keep me comfortable, let me move in a hurry when I have to, and (because they're all black) go largely unnoticed in an environment where we're expected to wear business dress. I keep a couple pairs of Shoes for Crews dress shoes around just in case I need to suit up -- but the Ollie IIs are my go-to shoes for all-around comfort, fit, weight, and support. Love, love, love them.
Date published: 2017-11-22
Rated 5 out of 5
by
Sandra Z.
from
I wear a woman size 11 and usually buy my shoes at Target or Kohls but they run small. These fit great, true to size and I can comfortably wear a pair of socks! These are a very nice shade of blue (pretty true to the color in the photo) I will be buying shoes from now on from Shoes for Crews. I don't think there is any arch support in these.
Date published: 2017-04-28