Avery
is rated out of
5
by
15
.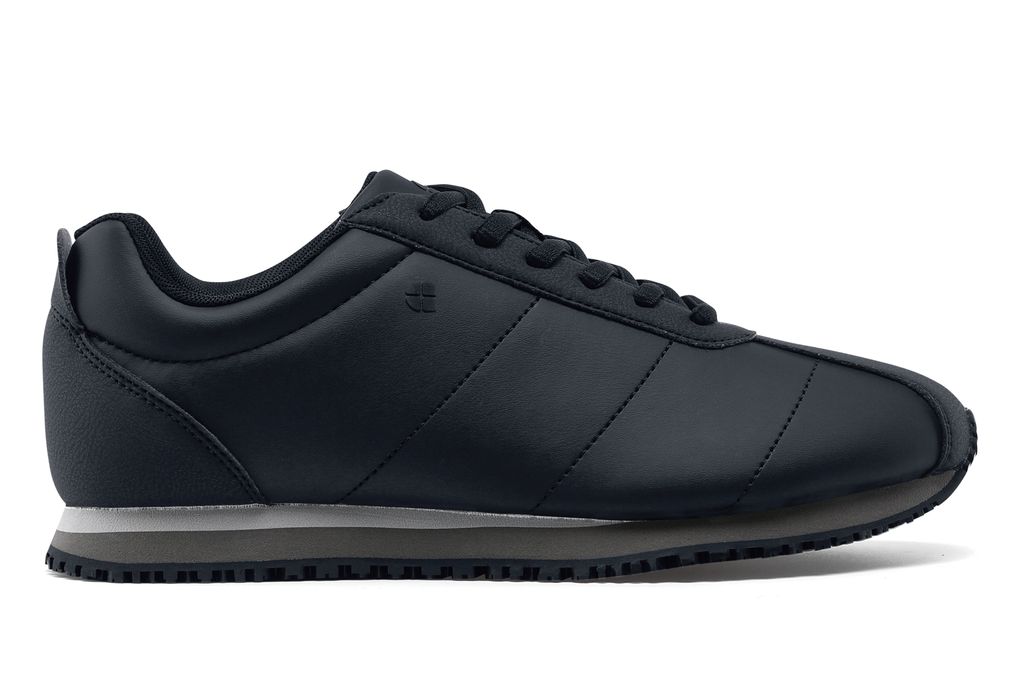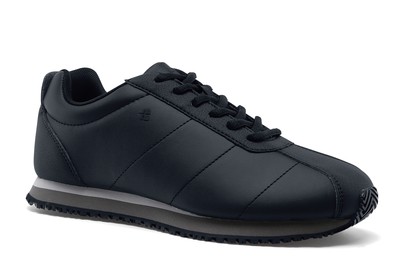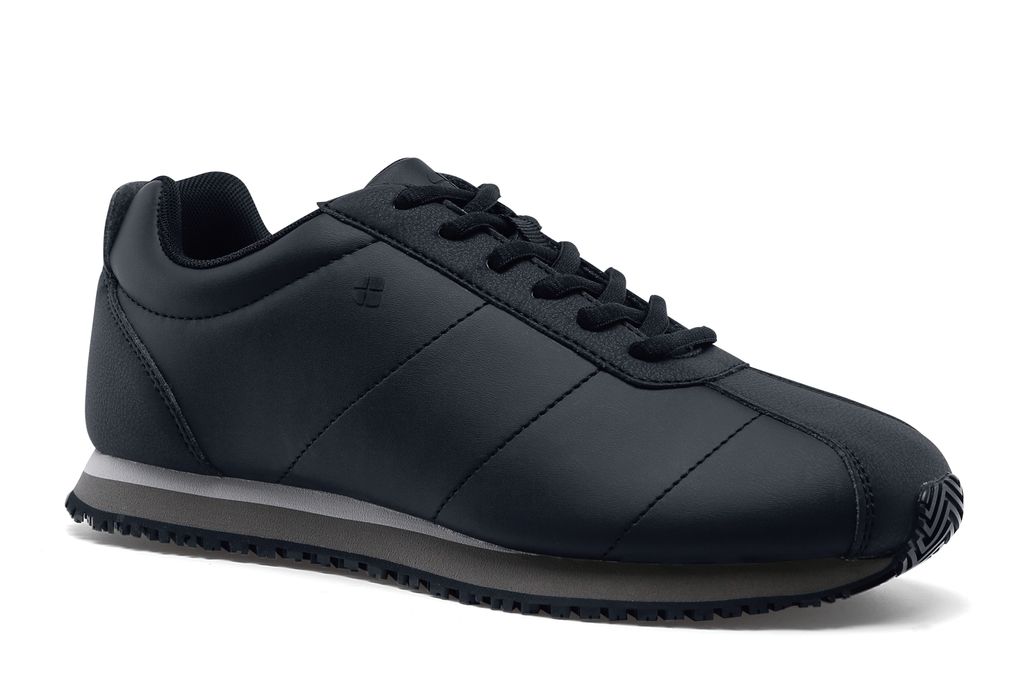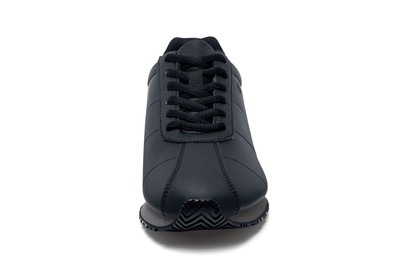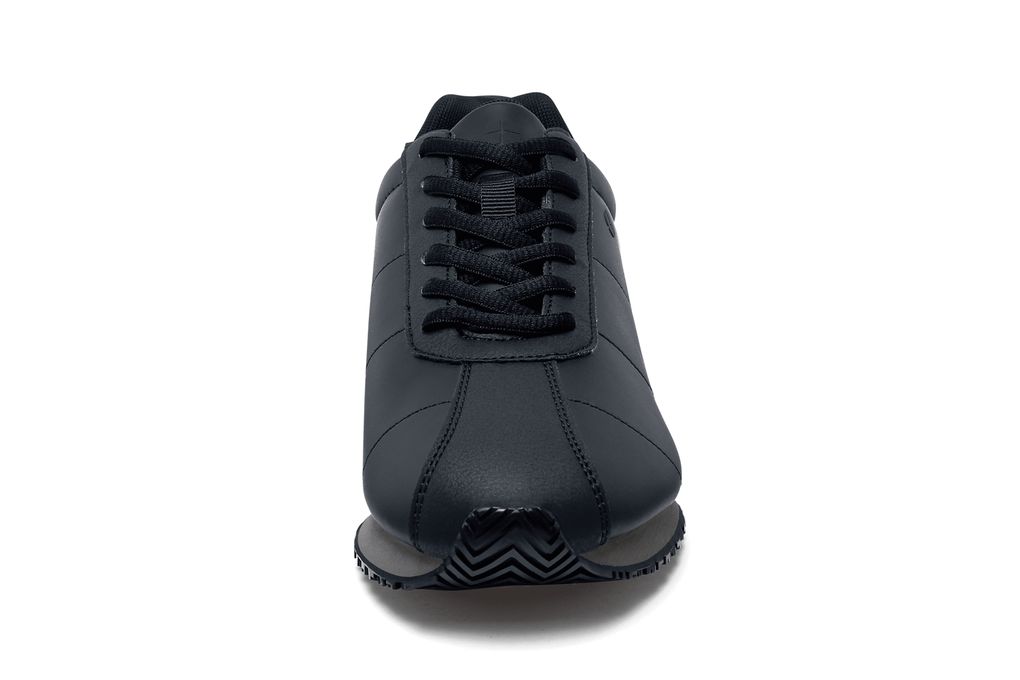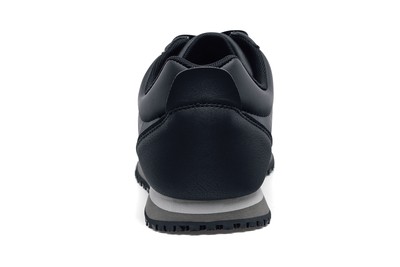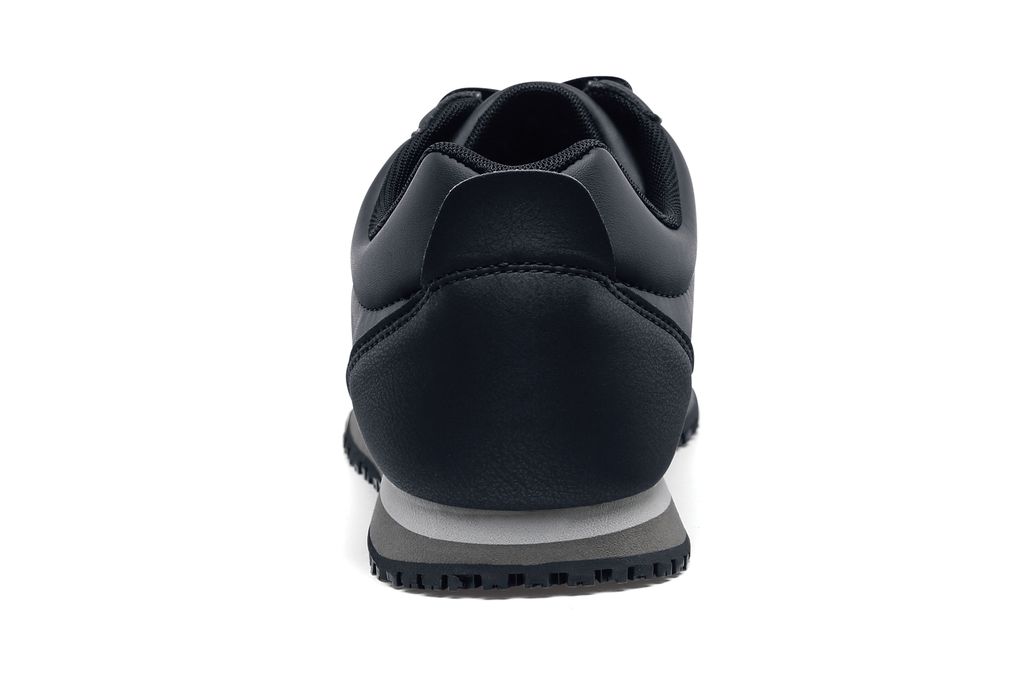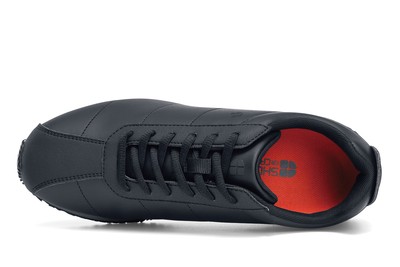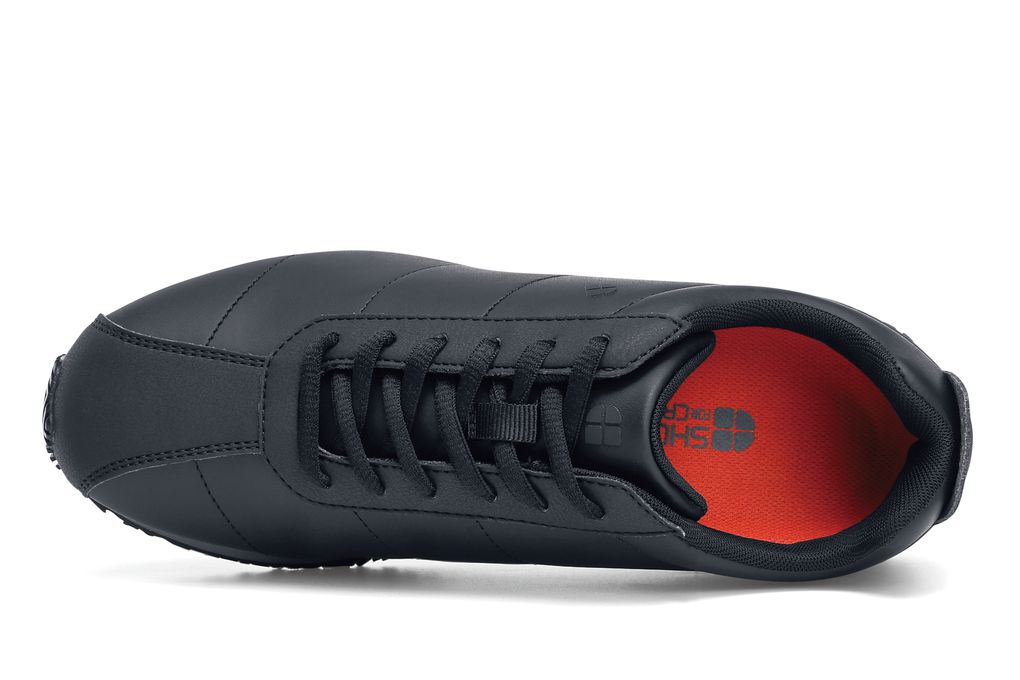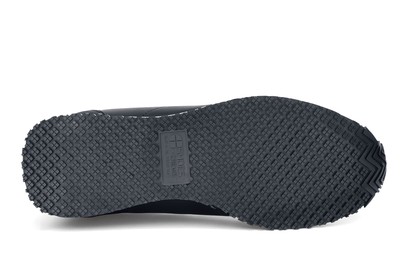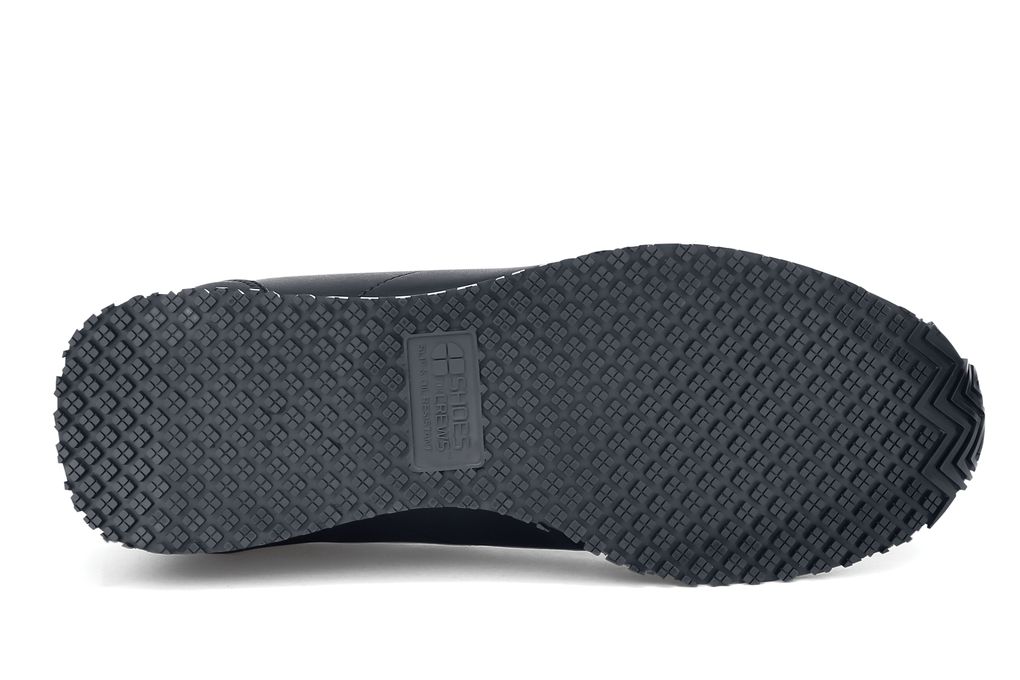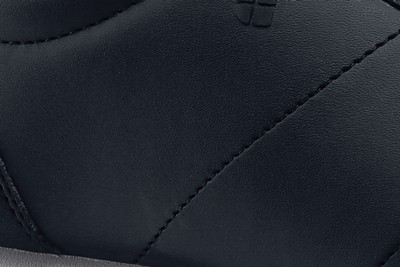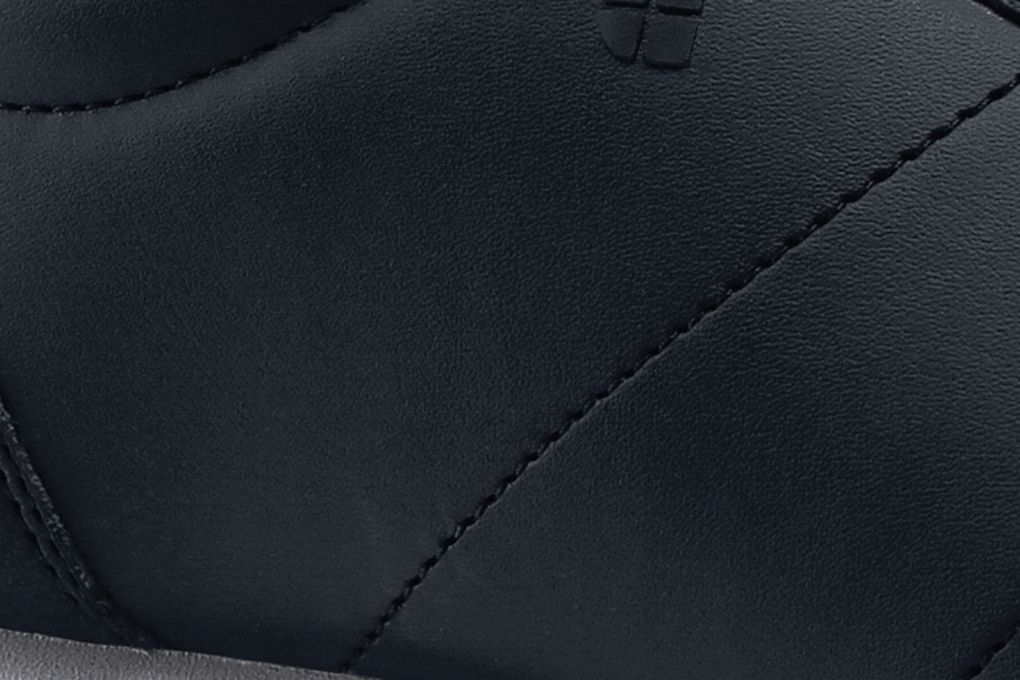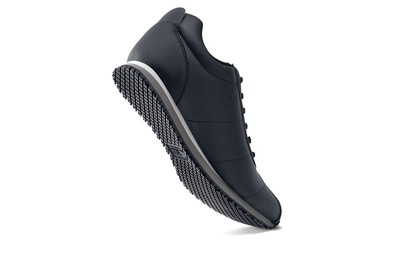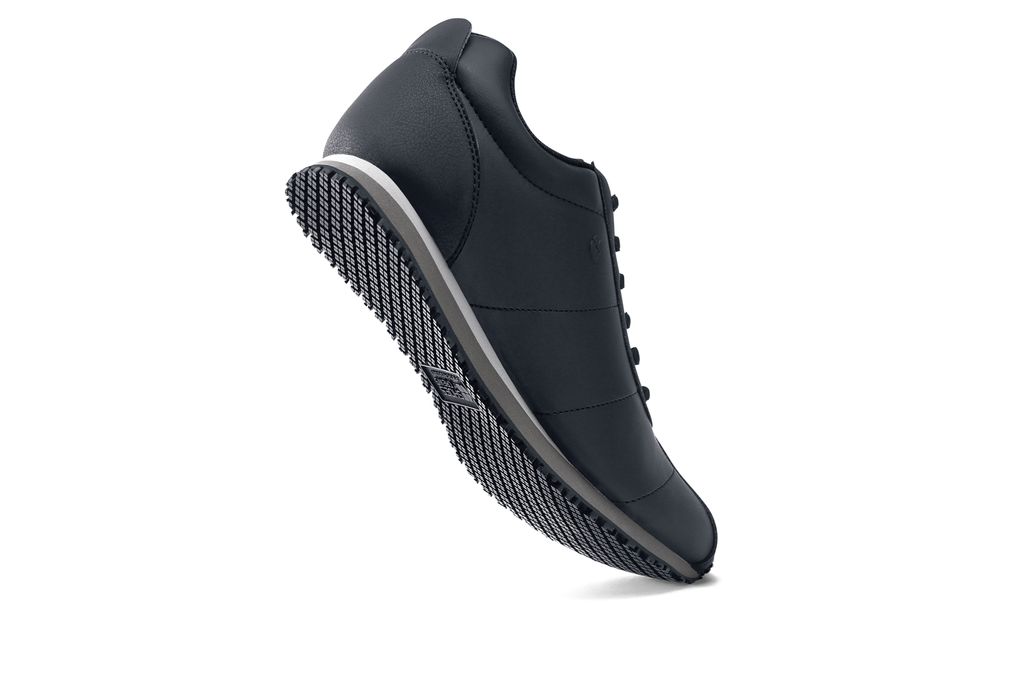 Avery
Mujeres Negro, Estilo #34545
This super lightweight athletic style has fashion and function on its side. The water-resistant Avery comes with TripGuard to help you move smoothly from slippery floors to carpet.
Resistente al agua
Treated to repel liquids from the surface.
Ajuste natural
A default fit for most sizes of feet.
TripGuard (Protección contra tropiezos)
Decreased trip hazard zone to allow fluid movement between slippery environments.
Other Features
El collar y la lengueta acolchonados
Plantillas acolchonadas removibles
Peso (por zapato): 8.2 oz.
Antideslizante
Súper liviana
Inspirado en los zapatos deportivos
Rated 4 out of 5
by
Alba S.
from
I got this shoes for one of my associates at work and those fit great the look is also Great the only problem is that after a long day wearing the feet has a strong smell and believe she is really clean. Thanks for let me mention this
Date published: 2018-04-29
Rated 5 out of 5
by
Esperanza M.
from
Very comfortable shoes to wear in the kitchen. Very stylish. I've received many compliments and inquiries on where I bought them. Slip resistance works well in wet and slight oily surfaces.
Date published: 2017-12-08
Rated 5 out of 5
by
Olga L.
from
My daughter got a pair for her job and recommend that I buy some. They are awesome!
Date published: 2018-05-02
Rated 5 out of 5
by
Maria B.
from
I'm on my feet at least 10 hours a day if not more.. best shoes so far. They seem tight around the mid range under my toes but all in all they've been very comfortable. Now that I'm pregnant though I need wider shoes and wool be ordering a different pair. Great slip resistance.
Date published: 2018-07-06
Rated 5 out of 5
by
Mary S.
from
This is the best pair of shoes I have ever worn The comfort, style and fit are perfect. Good Job
Date published: 2017-06-08
Rated 4 out of 5
by
Chelsea
from
Great Work Sneakers
I got these shoes for work in June of 2018. I am a Baker/Pastry Chef. The first couple weeks my feet hurt so bad, but that's is normal for wearing-in a new pair of shoes. It is now Jan. 2019 and I still wear them to work everyday. I work 10 hour shifts, and they hold up great! The non-slip is perfect! They are true to size. I normally get sneakers in a 6 1/2 for outside of work, I got the same size in these, and they fit perfect. They did not stretch out over time. The only thing I did not like about these is that there is no ventilation at all! Also, with the shoe laces they get very dirty, and almost impossible to clean. I get flour all over them, and the laces are pretty much white now. I think these are past their prime now, but they lasted a great while.
Date published: 2019-01-08
Rated 5 out of 5
by
cindyoh1
from
Love these
I was extremely fortunate to pick up a pair of these shoes at a thrift store, in very good condition. I paid 69 cents for these, seriously. They are not too worn. I am absolutely thrilled with them. They feel great, are light weight and look great, love the no slip aspect. I would recommend them, new or used, lol.
Date published: 2019-02-13
Rated 5 out of 5
by
Hszaks
from
Great shoe
I reviewed earlier that the shoe made my feet smell, and i was going to return them,however, I have kept them due to being lazy and not returning them within the 60 days, and I'm glad I didn't as they are fine now, very comfortable and no smell. Not sure what happened in the beginning. But I would recommend these.
Date published: 2019-01-25