Grayson
is rated out of
5
by
14
.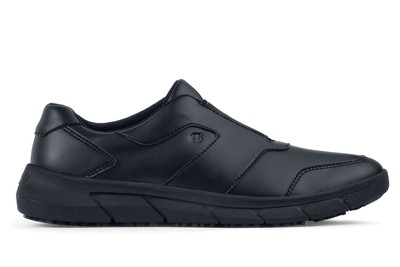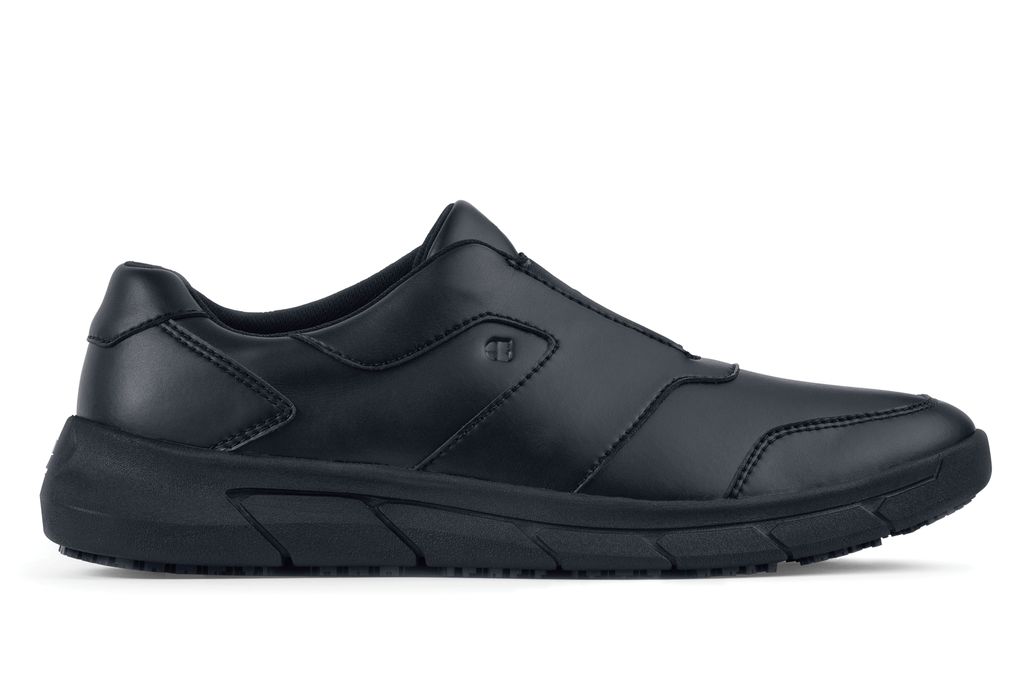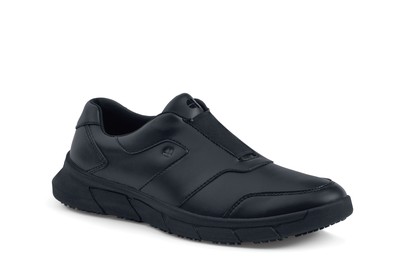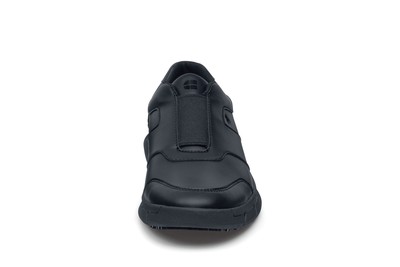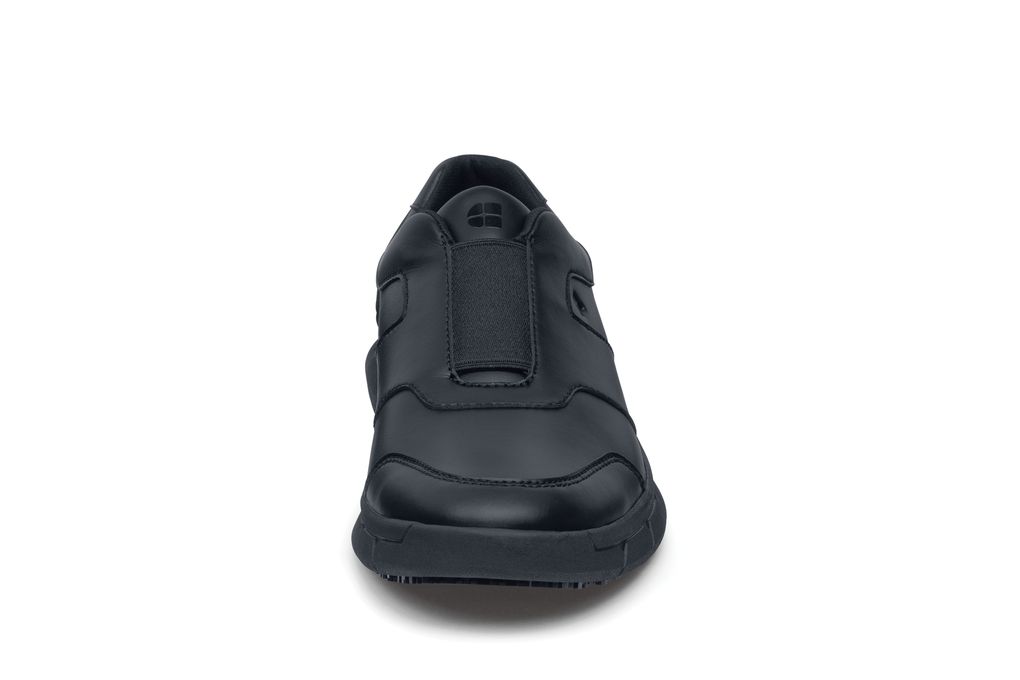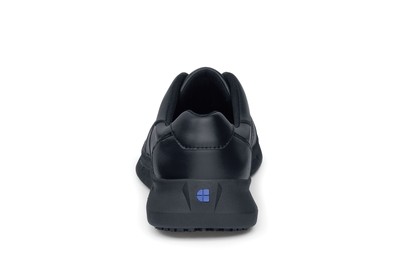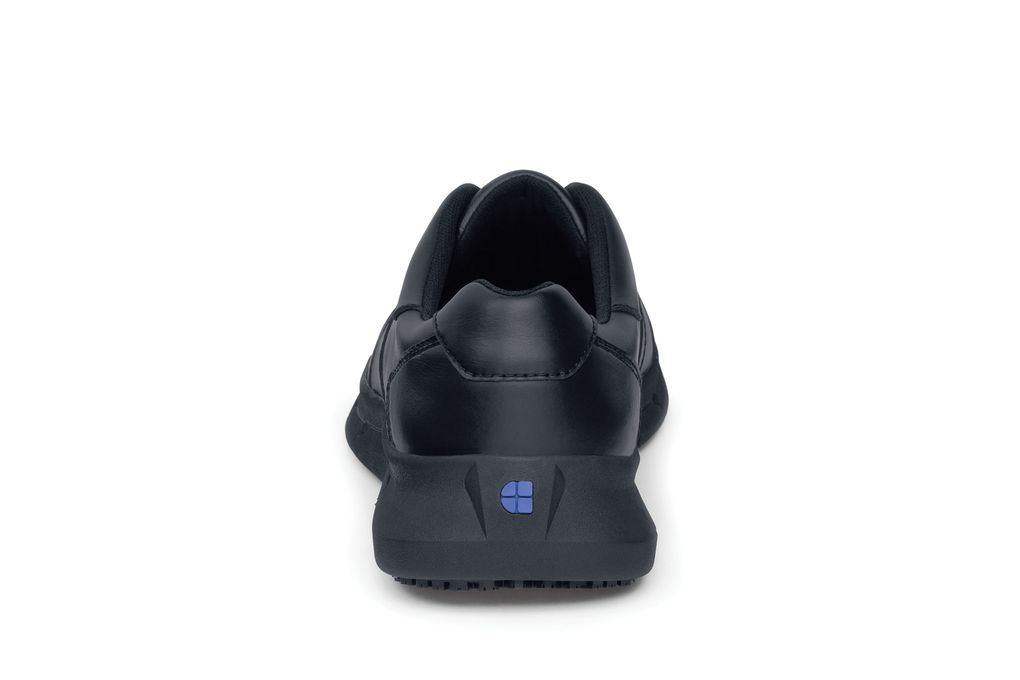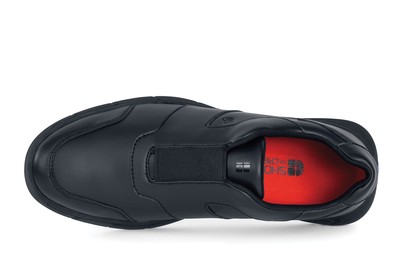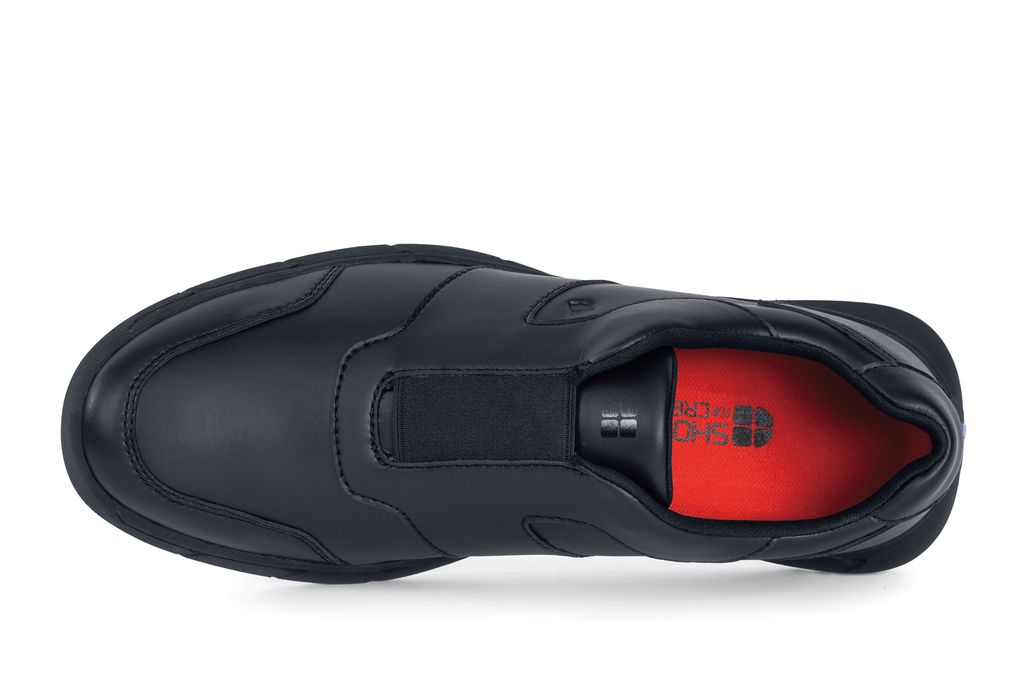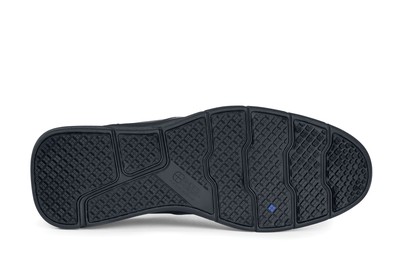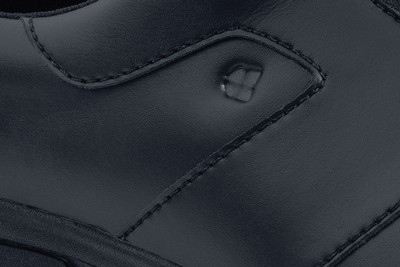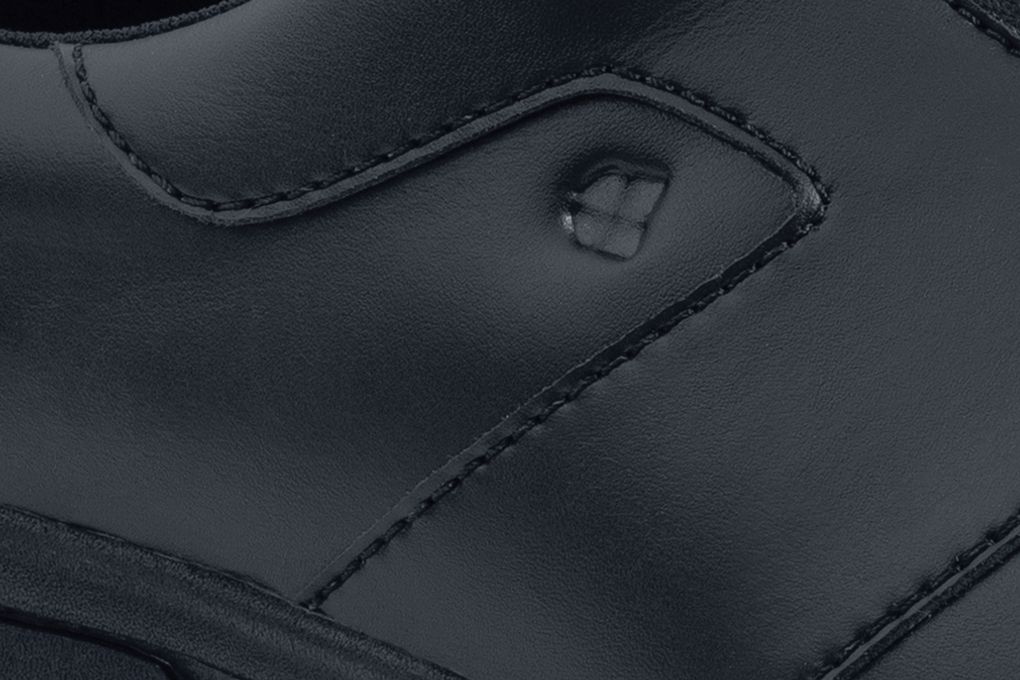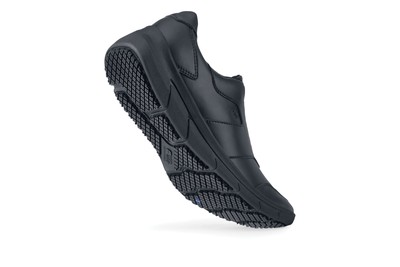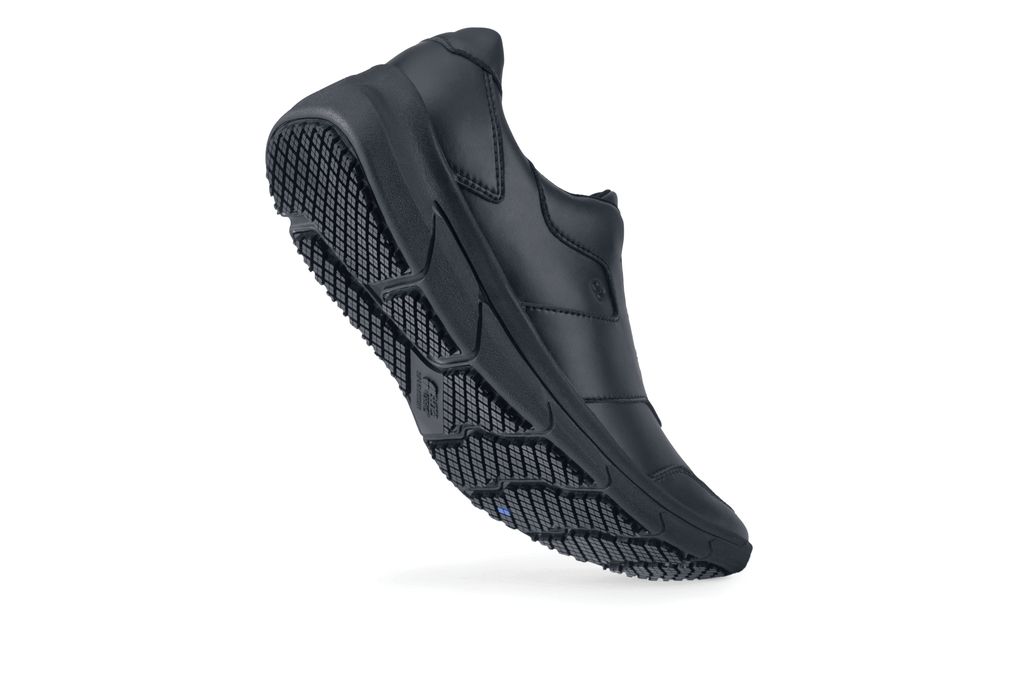 Grayson
Hombres Negro, Estilo #36479
Con un diseño sencillo que va más allá de lo básico, este zapato liviano tiene suela flexible antideslizante para que el zapato se mueva al ritmo de su pie, brindándole la comodidad que necesita durante todo el día.
Resistente al agua
Treated to repel liquids from the surface.
Ajuste natural
A default fit for most sizes of feet.
TripGuard (Protección contra tropiezos)
Decreased trip hazard zone to allow fluid movement between slippery environments.
Suela flexible
Groove pattern on the outsole that provides comfort by mimicking the foot's natural movement.
Other Features
Collar acolchado
Plantillas acolchonadas removibles
Parte superior de material sintético resistente al agua
Antideslizante
Suela flexible con protección contra tropiezos
Vegano
Súper liviano sin cordones
Peso (por zapato): 8.7 oz
Rated 3 out of 5
by
Shannon J.
from
This shoe is wonderful for the kitchen. The slip resistant bottom is the best I've come across but the only thing I have an issue with is the smell of the shoe after a long days work. I work anywhere from 60-80 hours a week and while comfort and slip resistance is important, the smell of the show is not very pleasant. I have only noticed it after the company had a "make-over". I emailed them to ask about it but there isn't any response. I wasn't sure if it was just the shoes but others at work noticed the same issue in the past 6 months or so.
Date published: 2017-09-23
Rated 5 out of 5
by
Evan C.
from
Let me just say, this is my 2nd pair buying from shoes from crews and these are FREAKING AMAZING! Not only do they feel light and comfy as hell but they actually move the way your feet do! First day, they do feel a little annoying due to my back heel rubbing against the back padding of the shoes and it kinda felt weird like having boats on my feet, but it literally took one day for me to break them in (during an 8 hr shift)! Now everyday when I do work, they feel stupid lightweight, and also I feel safe knowing they are truly slip-resistant
Date published: 2017-06-10
Rated 2 out of 5
by
Anderson B.
from
This is to override any review I may have of this model. From the product page, they looked comfortable enough to maybe fit as a worthy successor to the now retired Panther II. I was wrong. The left shoe felt nearly too tight around the toe box. To me, a slip-on shoe shouldn't have a tongue and be what the feature sounds, "slip-on", without need of a shoe horn nor a third hand or pliers to hold the tongue up. Thankfully, I was able to exchange them for North which I'll possibly leave a review for.
Date published: 2017-06-02
Rated 2 out of 5
by
Dany waiter
from
Grayson : looked promising but finally deceiving
Past Panther I and II user, I was deceived when it was time to buy a new pair and there were no more Panthers on the market. This Grayson shoe looked perfect. A little more expensive, but was promising to feel lighter and the look was very nice. Unfortunatly, no 0.5 sizes and no ''wide feet option''. Made it very tough to choose the good size. Got a pair and they were VERY uncomfortable to the point I was really wishing to send em back. Stubborn as I am, I continued wearing them. It took about 6 weeks before I started to enjoy them fully. At this point, they were fitting perfectly my feet and yes they were lighter. The worst of it though is that they did not even last a year, on eimperfection under the shoe I guess. First time it is happening to me with Shoes for Crews. Don't know where to go from here now.
Date published: 2018-09-02
Rated 1 out of 5
by
chino
from
Poor assembly
I had this style since the beginning, but unfortunately the last pair I bought is already opened up. The side of my shoe has a hole, the glue that holds it together did not keep it tight. I bought 3 pairs, I hope they don't end up the same. :(
Date published: 2018-10-31
Rated 5 out of 5
by
Jesse N.
from
very comfortable light on my feet. love them they at first seemed a bit narrow but once i wore them for one full day they set to my feet perfectly. For the price it is a great investment for your feet!
Date published: 2017-06-28
Rated 4 out of 5
by
Douglas F.
from
I have worn the panther II for years i have such large feet i would have to order 13 wide i should have just ordered a 14 these are way too narrow to the point of toes falling asleep
Date published: 2018-03-07
Rated 3 out of 5
by
Roderick C.
from
If these shoes could come in wide sizes like Shoes for Crews used to do they would fit perfect but I had to buy a whole size larger and they were still pretty snug.
Date published: 2017-09-19