Karina
is rated out of
5
by
21
.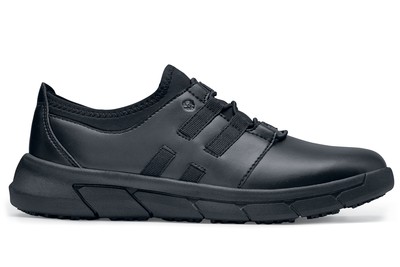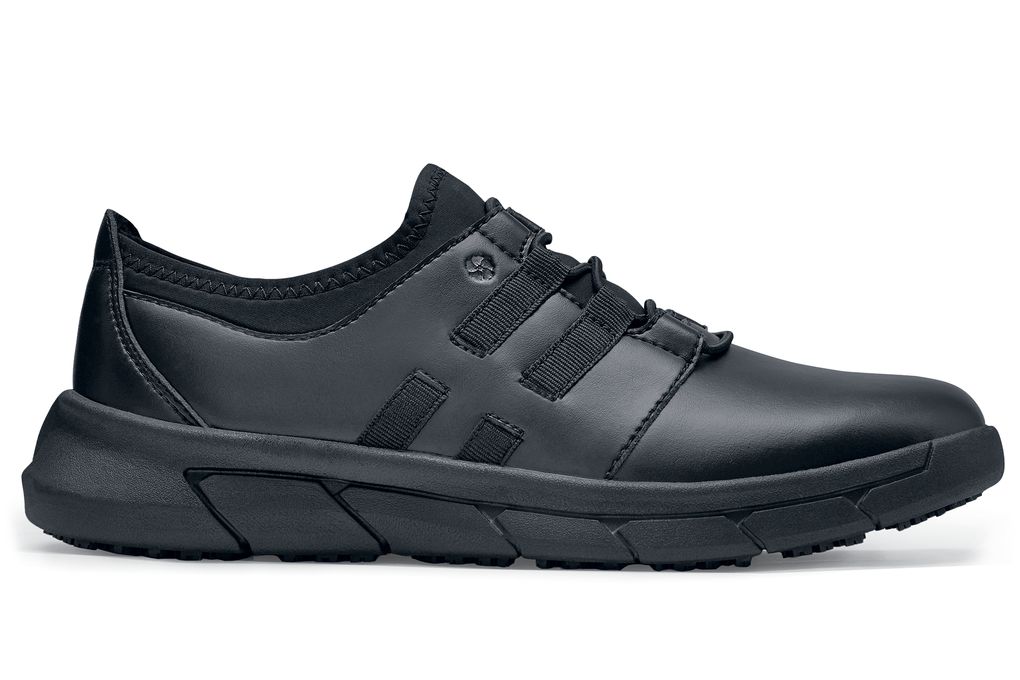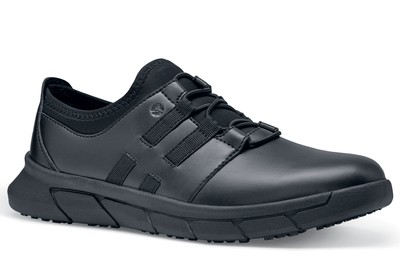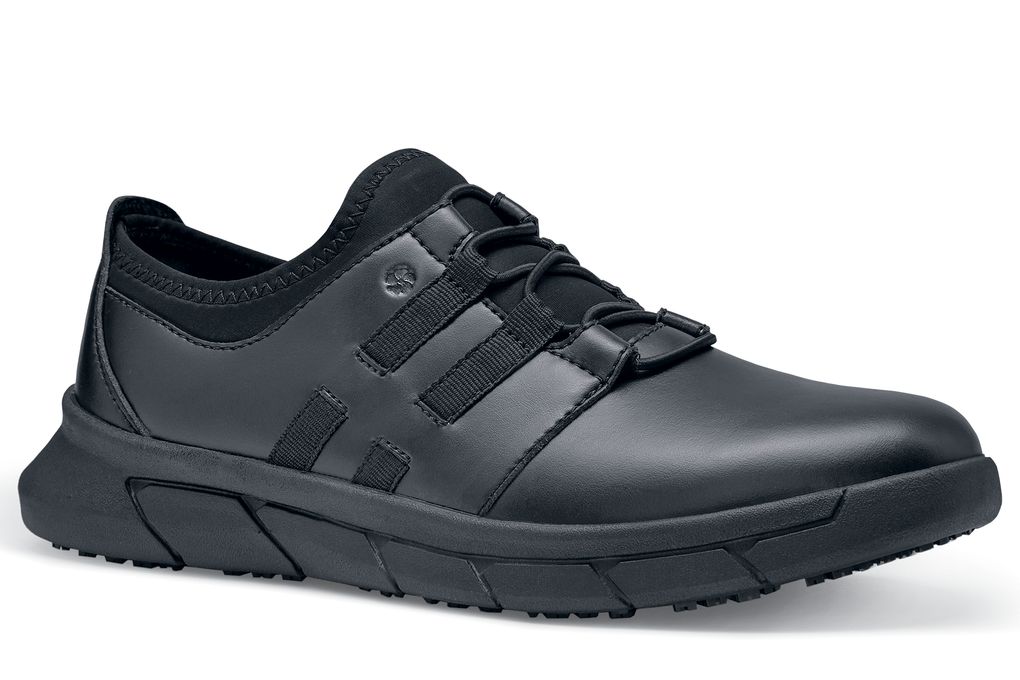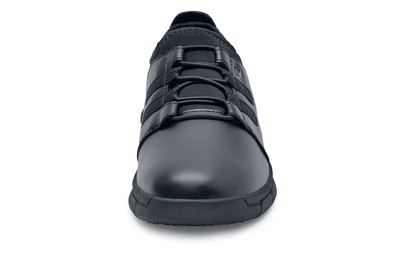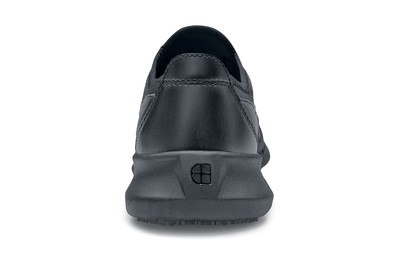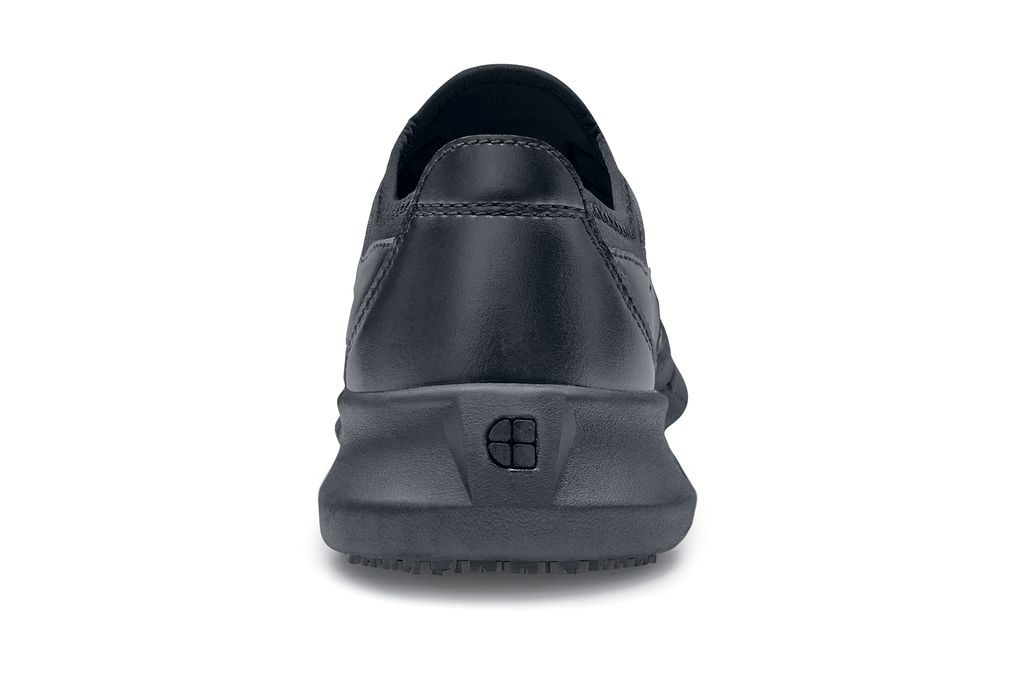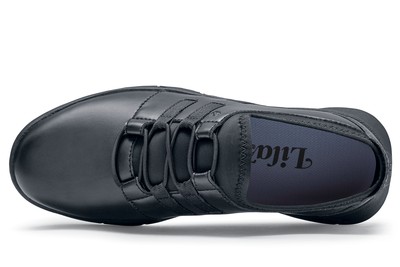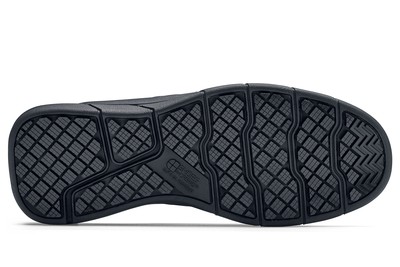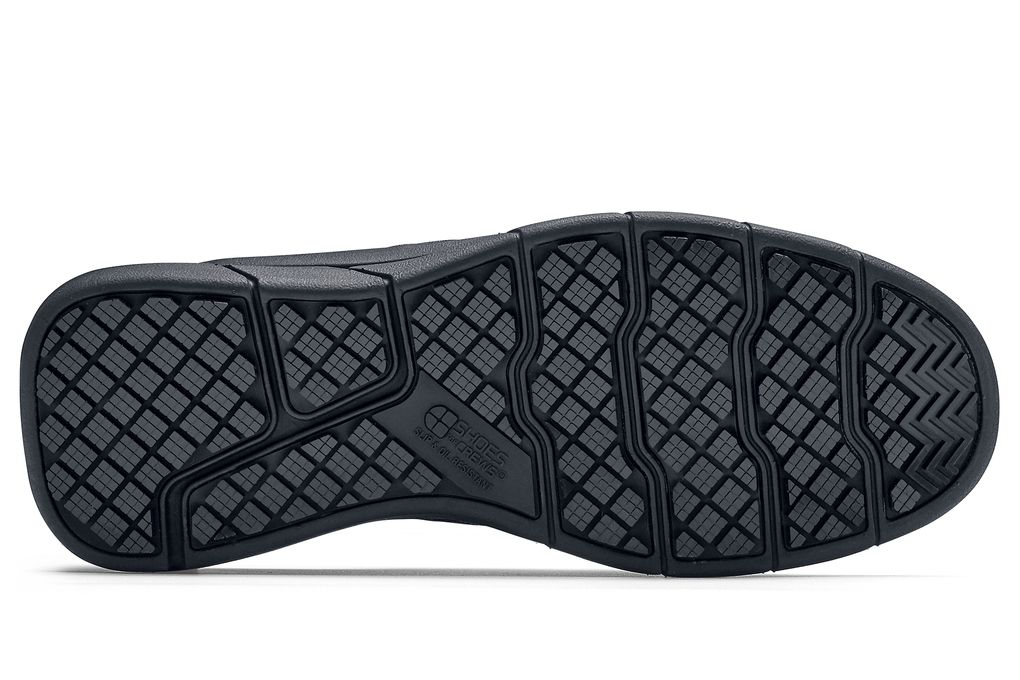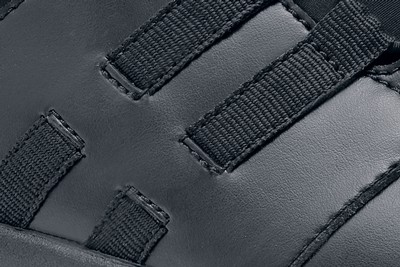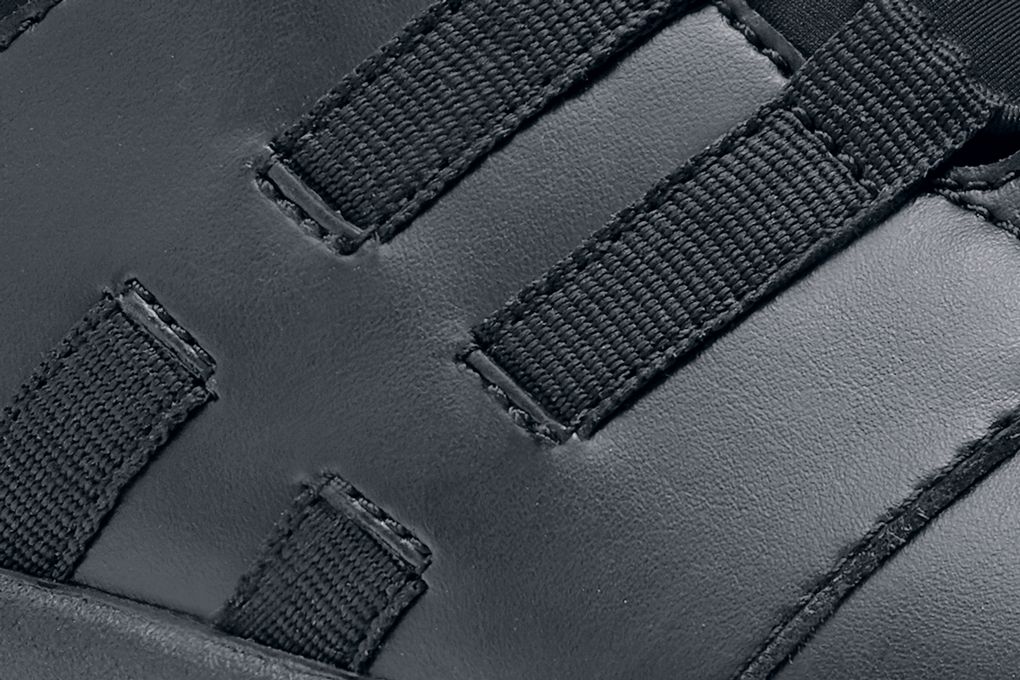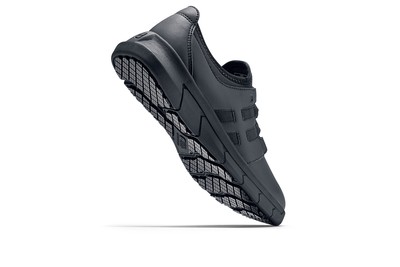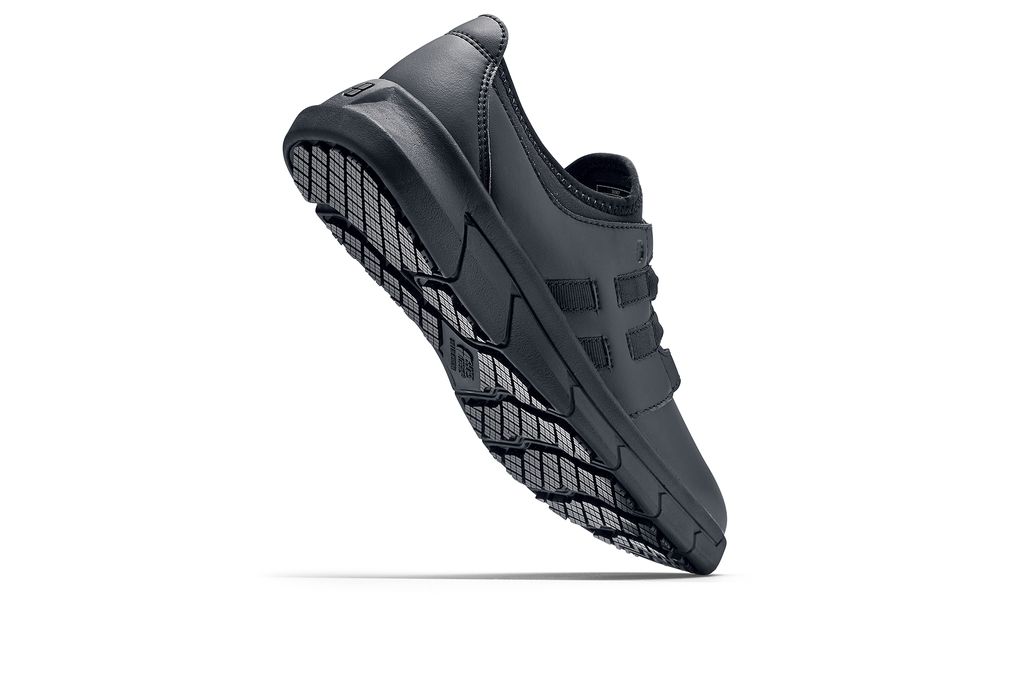 Karina
Mujeres Negro, Estilo #36907
Also Available
Lightweight design with easy-lacing system and slip-resistant Flex Tread, the outsole that keeps your shoe moving the way your foot moves for extra comfort all day.
Resistente al agua
Treated to repel liquids from the surface.
Ajuste natural
A default fit for most sizes of feet.
TripGuard (Protección contra tropiezos)
Decreased trip hazard zone to allow fluid movement between slippery environments.
Suela flexible
Groove pattern on the outsole that provides comfort by mimicking the foot's natural movement.
Other Features
Plantillas acolchonadas removibles
Antideslizante
Peso (por zapato): 8.2 oz.
Parte superior sintética
Súper liviana
Acolchado extra
Un paso hacia la comodidad con el botín de neopreno
Rated 5 out of 5
by
Lisa A.
from
I've had many different shoes before since I work in food service/retail. These by far are one of the most comfortable pairs I've owned. I can wear them for an 8-12 hour day and my feet don't hurt. They felt a bit wider at first, even though I got the standard medium width. But as your feet swell from being on them constantly for so long, it fits perfectly. Doesn't feel squished or too tight. Slip resistance works great! I would definitely purchase these again without hesitation.
Date published: 2018-08-05
Rated 4 out of 5
by
ajlb
from
Stretched out a lot
I wore the Pegasus style for years and was so disappointed to not find them again. These were the closest to that, and I was very pleased in the beginning. However, they have stretched out quite a bit, so I would recommend ordering a half size down. They're very comfy and stylish, and my manager thought these were gym shoes, not kitchen shoes, so it was fun to introduce him to SFC!
Date published: 2018-11-16
Rated 2 out of 5
by
Amy H.
from
These shoes RUN big if you do not have a wider foot. The lengths is a half size larger than stated. best advice? ORDER 1/2 SIZE DOWN. I gave my pair to one of my crew members and I will have to order another smaller size.
Date published: 2018-03-17
Rated 5 out of 5
by
Carol K.
from
Very happy with the shoes. Wore them in comfort the very first day. I only order Shoes for Crews for the food service industry because I can depend on comfort and non-slip. Always had problem with sore feet and legs before, and since trying this brand that problem has ended for me. Thank You!!!!!!!
Date published: 2017-12-20
Rated 4 out of 5
by
Liz E.
from
These are super lightweight, almost like they're made out of foam. Exterior is super smooth and easy to clean and laces have retained elasticity. Hugs the foot really well. Do recommend insoles as the default ones are pretty firm, and they aren't as non-slip as some heavier models.
Date published: 2018-04-25
Rated 5 out of 5
by
Anonymous
from
These are the first shoes that fit my feet in many years actually are comfortable to wear all day long. My employer reimburses me for shoe purchases and I will be buying again next year.
Date published: 2018-03-25
Rated 5 out of 5
by
Dadoue
from
very stylish
I love this shoe, I have this shoe for 7 months with no sign of tear. I think they got a little big just because I wear them every day. I got the regular width size 7.
Date published: 2018-11-29
Rated 5 out of 5
by
ANGELA L.
from
Love these shoes very comfortable and don't make my feet hurt after an 8 hour shift like every other shoe I've tried. Thanks so much
Date published: 2018-03-18