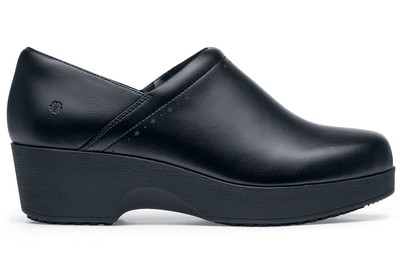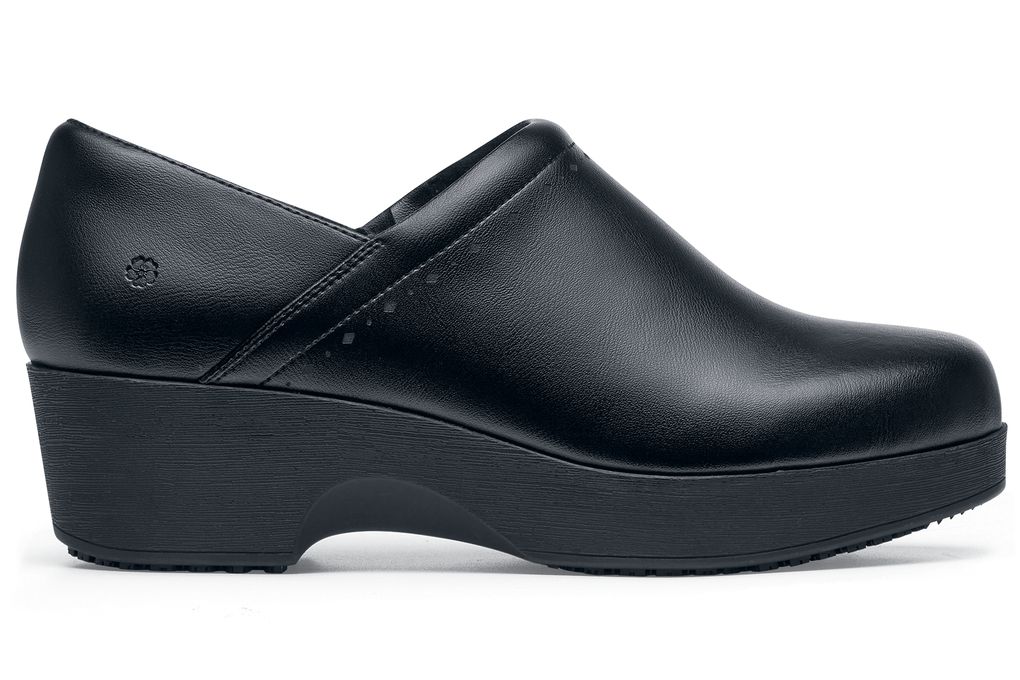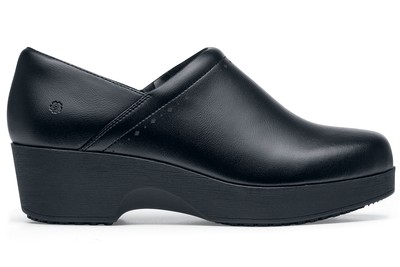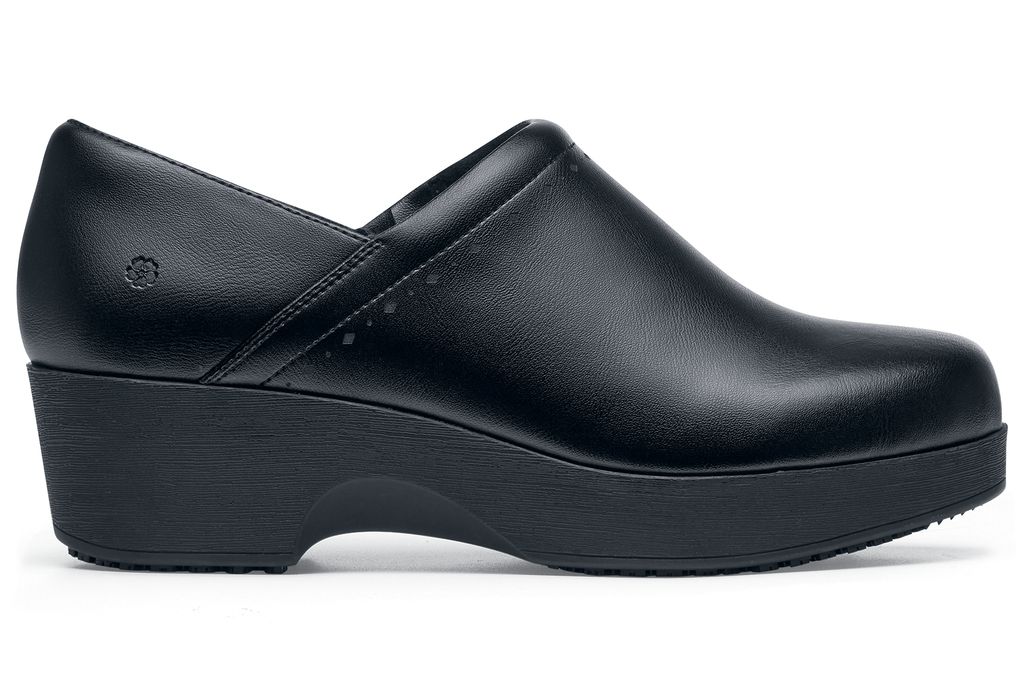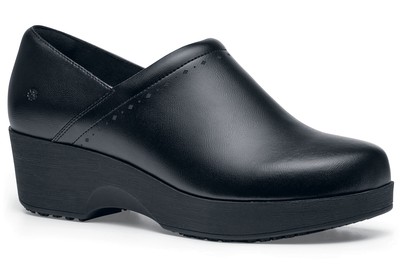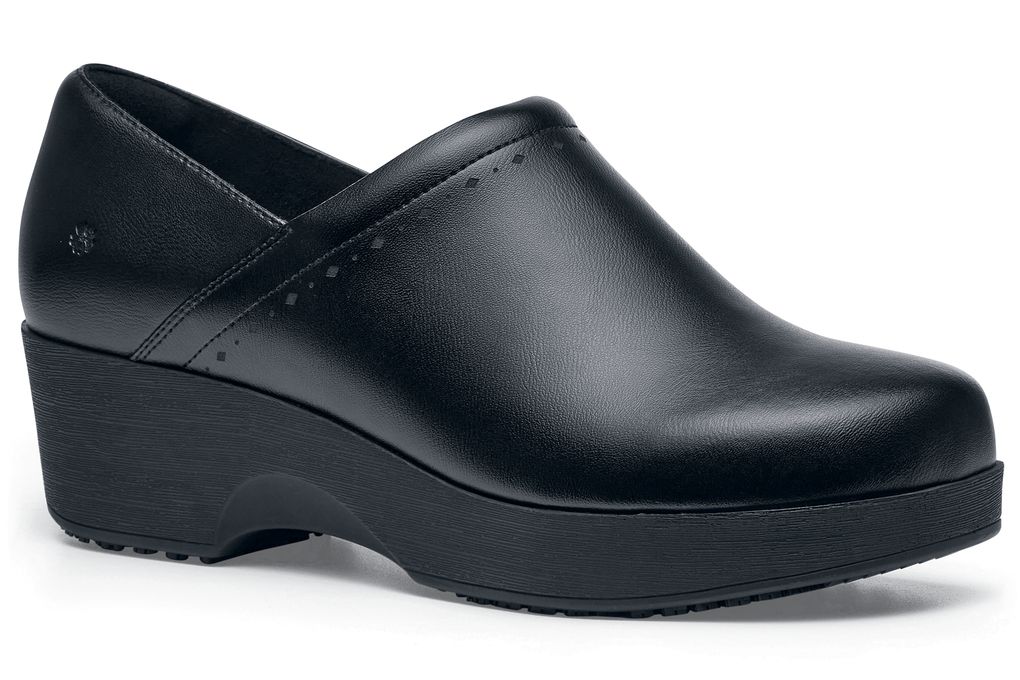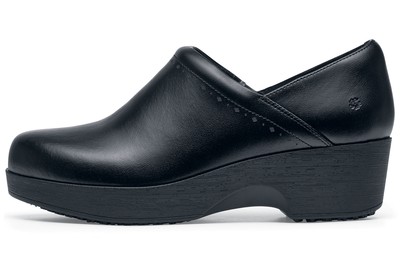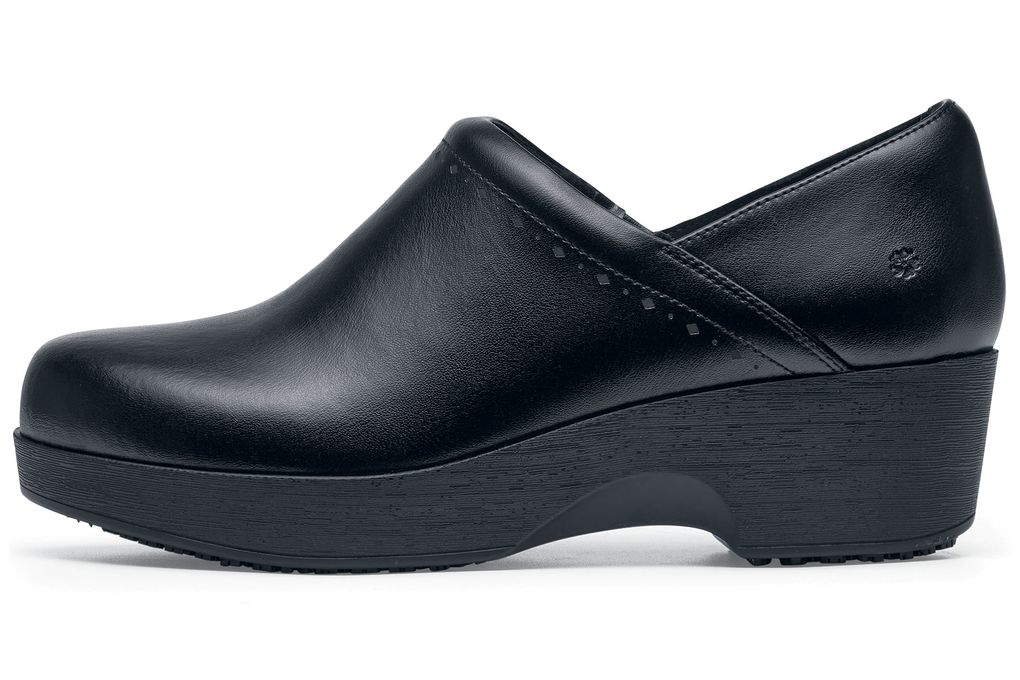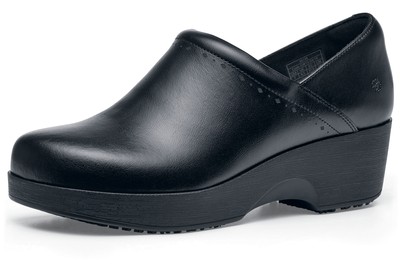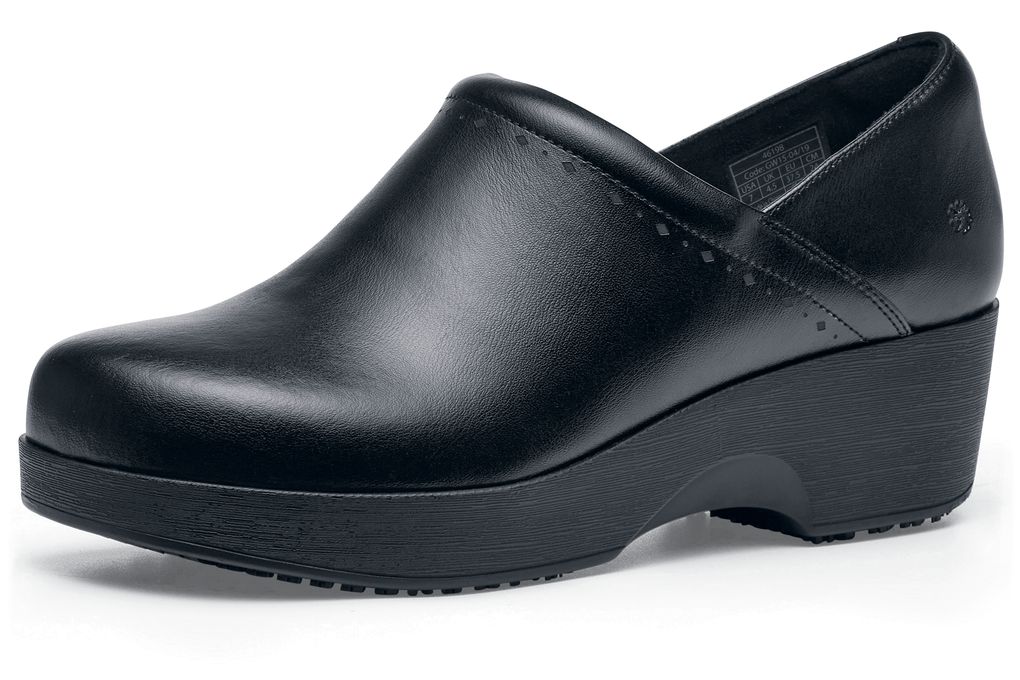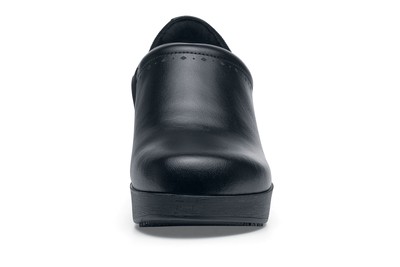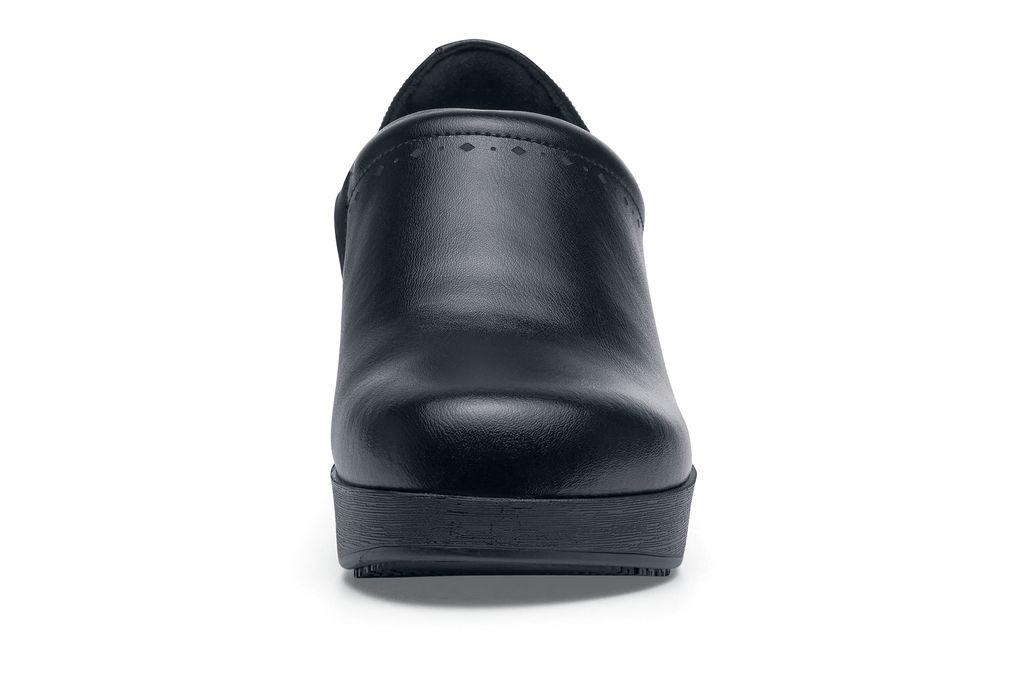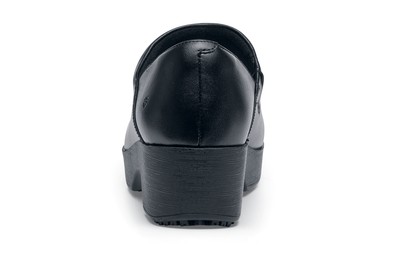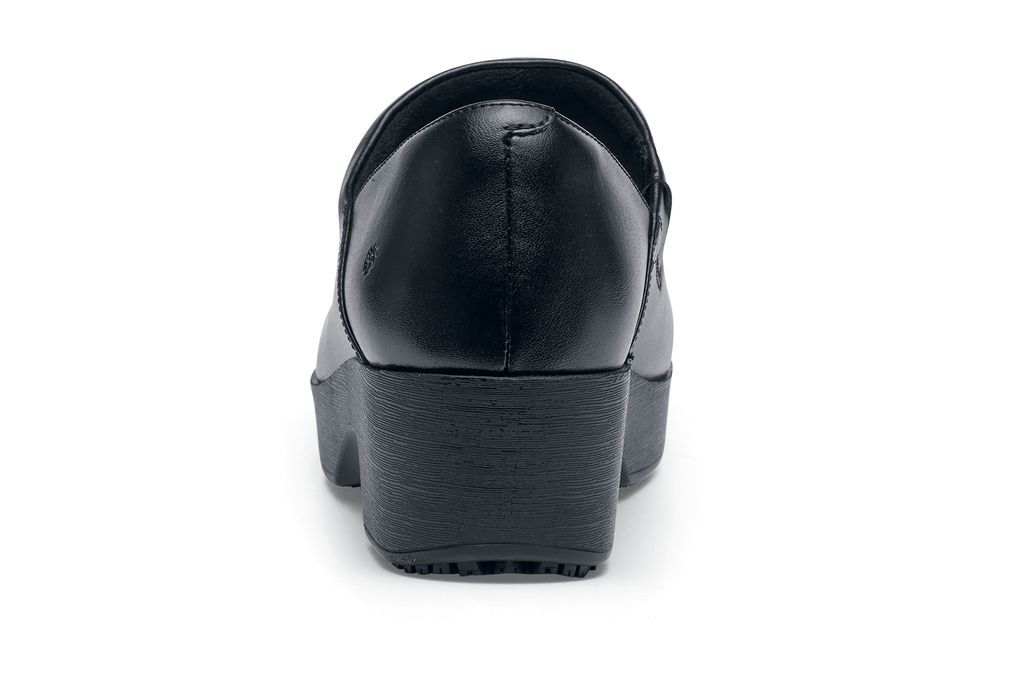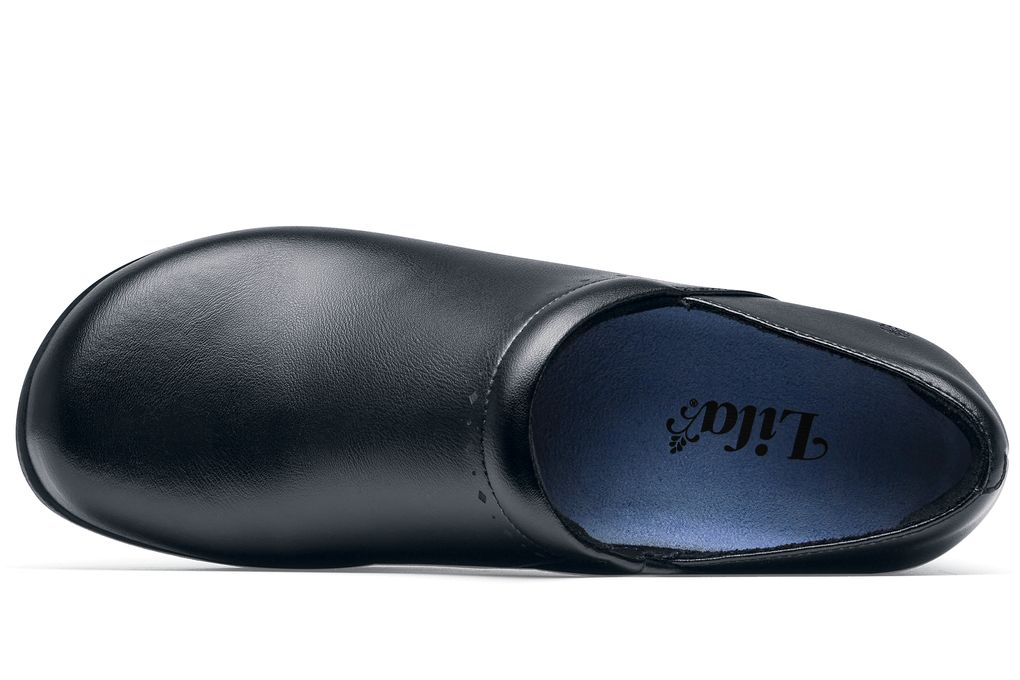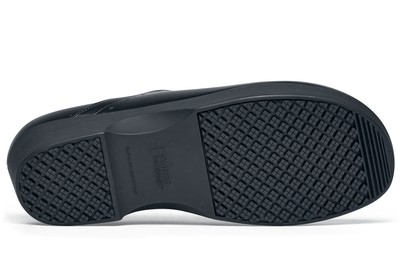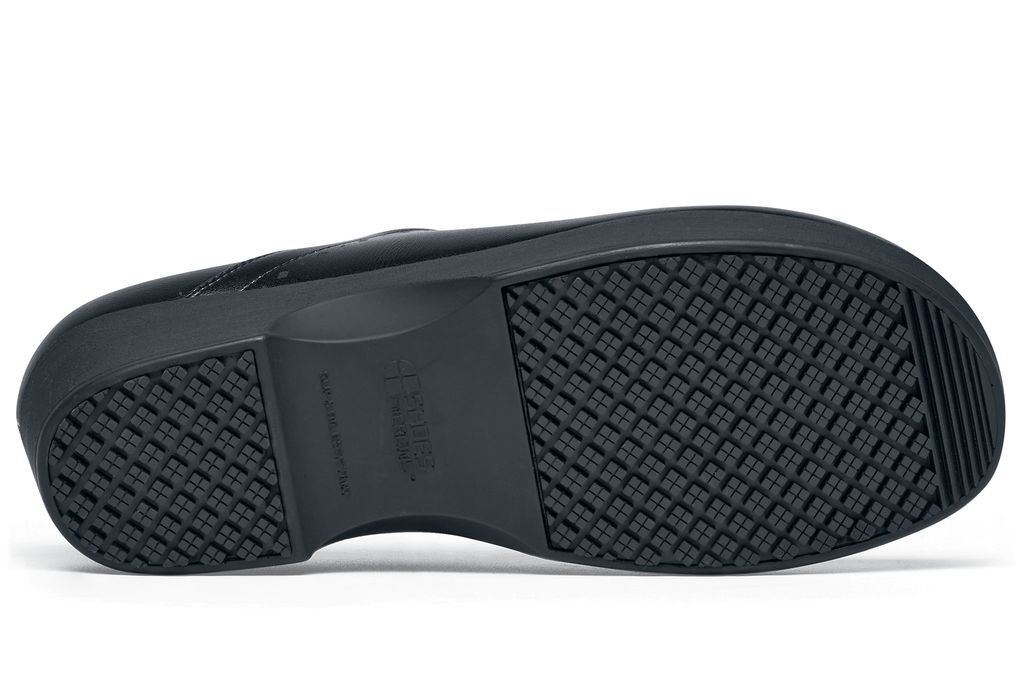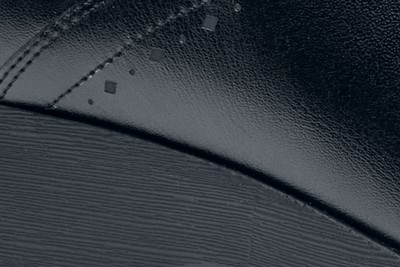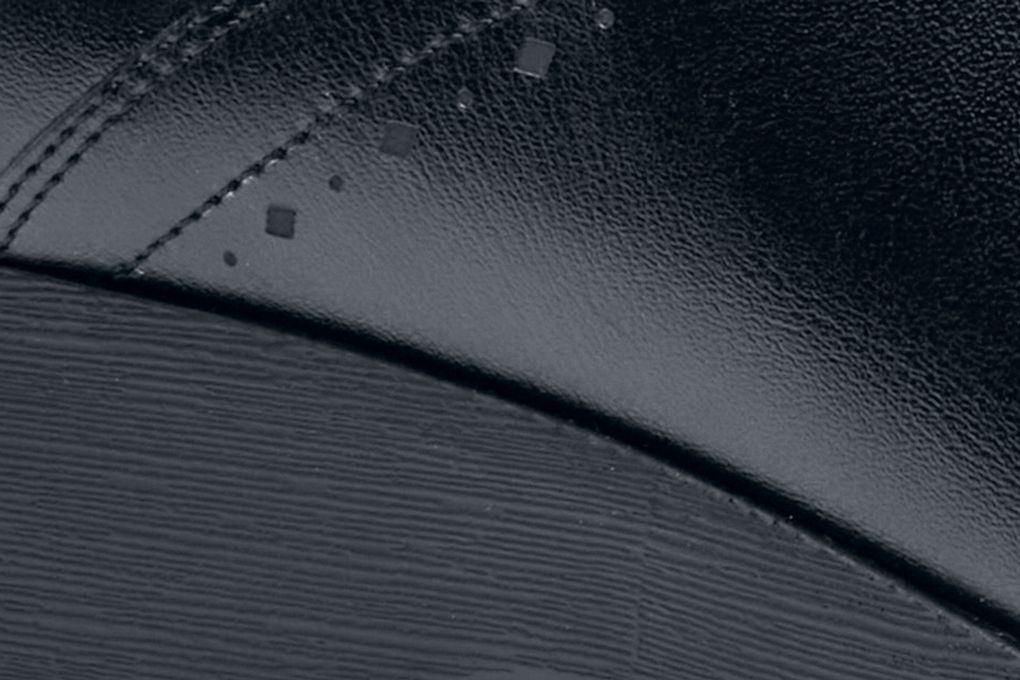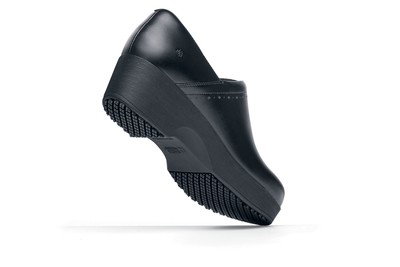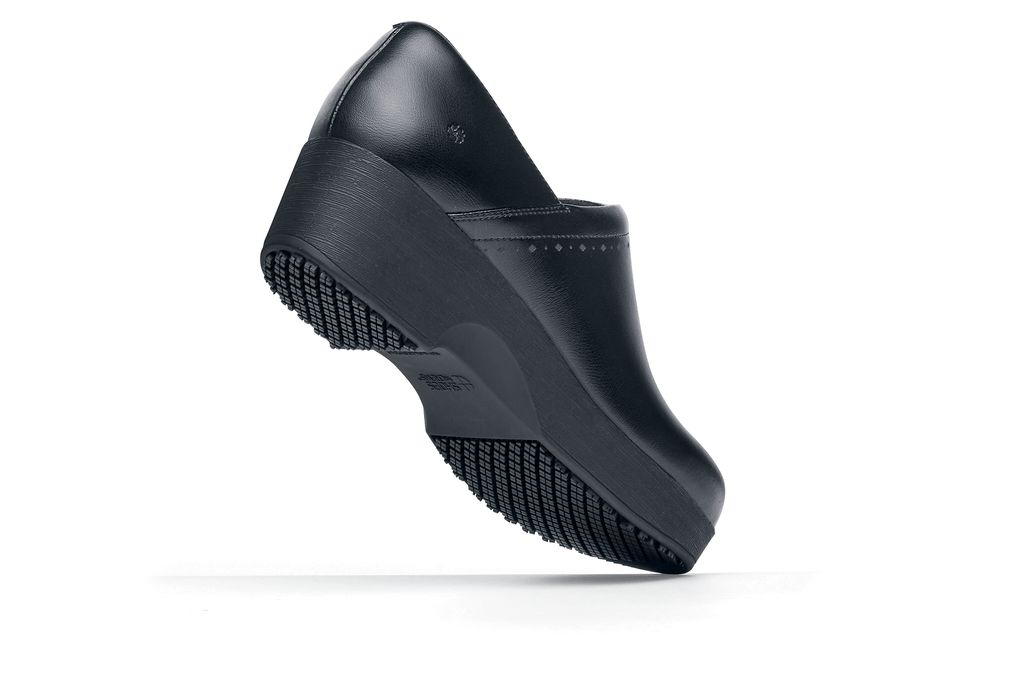 Juno ,Juno
Mujeres Negro, Estilo #46198
Encárguese de los negocios con el zueco de trabajo Juno, con acolchado extra y un estilo amplio para que pueda pasar de la guardia a la acción.
Slip Resistant
Superior SFC slip-resistant outsole.
Resistente al agua
Treated to repel liquids from the surface.
Ajuste cómodo
Relaxed-fit for more spacious feel surrounding foot.
TripGuard (Protección contra tropiezos)
Decreased trip hazard zone to allow fluid movement between slippery environments.
Other Features
Cambrillón de acero
Plantillas acolchonadas removibles
Peso (por zapato): 10.6 oz.
Parte superior de cuero
Antideslizante
Altura del tacón: 2-1/8 pulgadas
Plantilla atlética extra acolchada
Suela intermedia con goma EVA para mayor comodidad
Collar y talón acolchados
I have been purchasing this particular shoe for well 5 years now. I have had the EXACT same issue with the shoe however, I continue to buy b/c I love the style and comfort for the first 6 months. The heel collapses on the back edge leaving me with back pain, more than what a resto manager usually has. I'm wanting to buy again and will probably do so even though I know the heel will collapse in 6 months. Does anyone else have this problem? They are comfortable and look pretty awesome, if I may say so. I have 5 pairs of different styles from Shoes For Crews and am very pleased.
Kim Acton Manager January 21, 2018
These shoes are nice-looking, they give me a lift in height and they are fairly comfortable. I bought Dr. Scholl's inserts for the arches and would find the shoes to be perfect if they had memory foam padding inside.
Kellie Nicholson September 19, 2017
I have a recently diagnosed tear in the ligament of my second toe on my right foot and had to find shoes with no toe spring. These shoes fit the bill beautifully. They are stylish and although I still have pain in my foot, they have helped alleviate some of it until I can have corrective surgery.
Blanche Watkins Manager September 8, 2017
No arch support & minimal padding. I had to put an insert in to stand comfortably. The shoe itself fits comfortably and is an excellent shoe for a barista.
April Shearer June 28, 2017
I was a bit worried about the 1 3/4" heel as I'm on my feet all day and thought it might be an issue with back strain. After one month of daily use I'm still liking them a lot. This shoe continues to look good and the leather still looks smooth where it bends across the top of the foot. This was an issue with my previous pair, the leather buckled and looked worn within a few weeks. The Juno is a great shoe, I'd buy them again.
Deborah Good Cook June 28, 2017