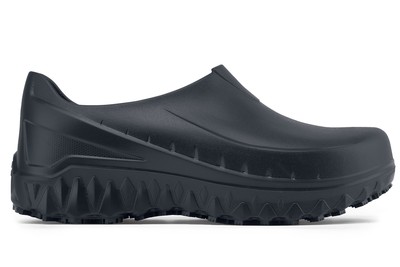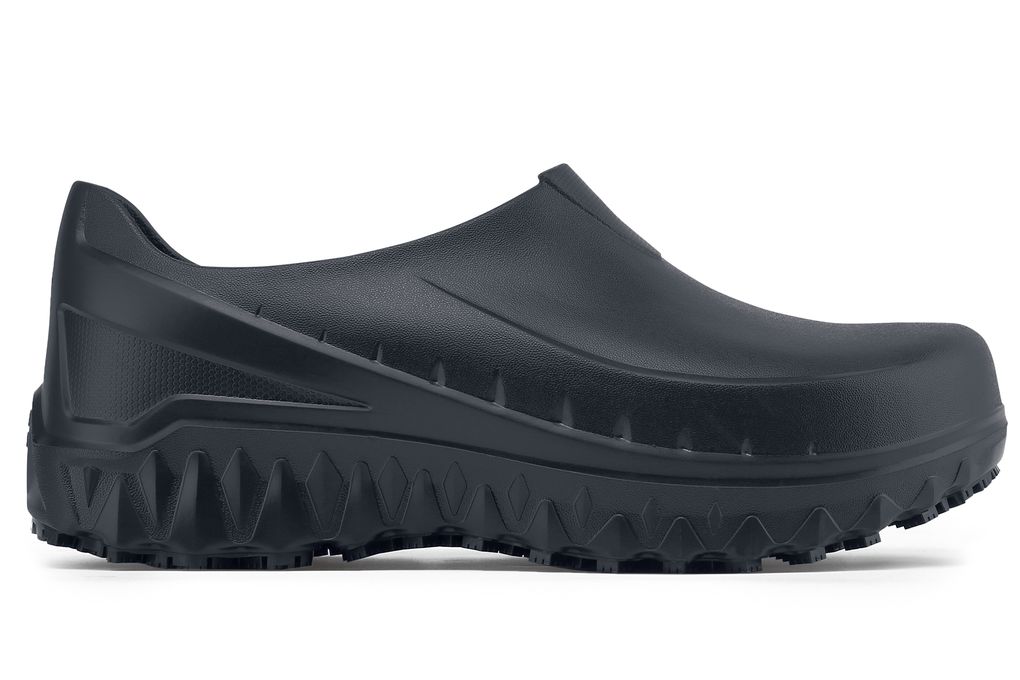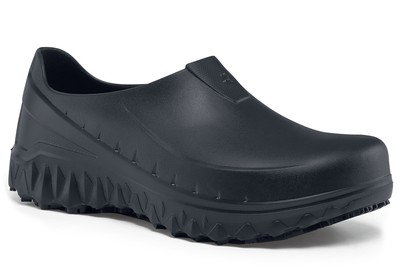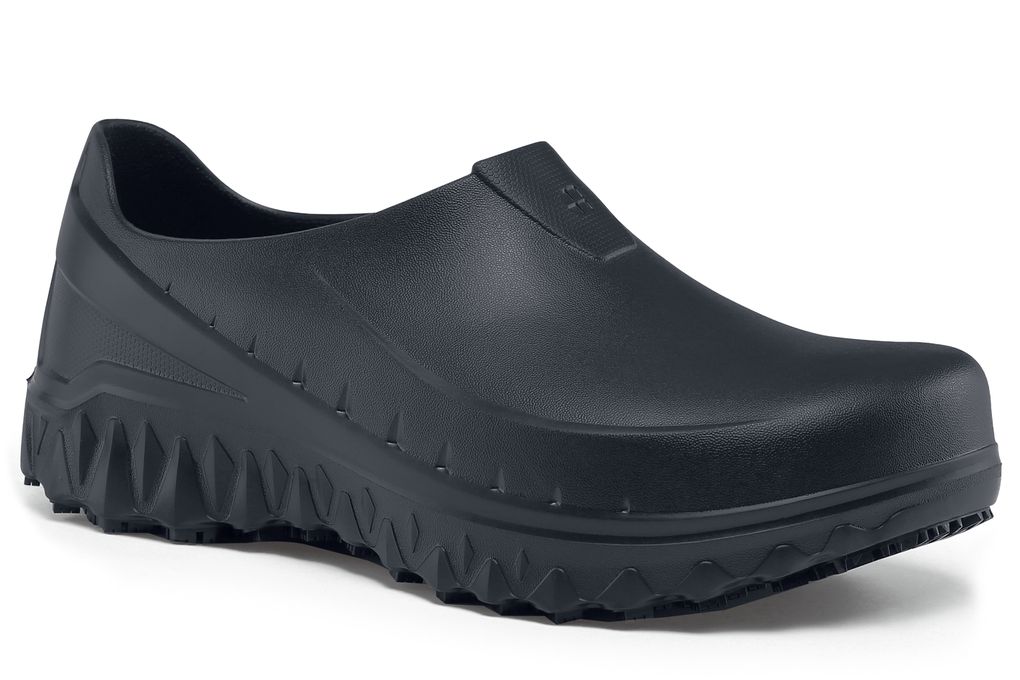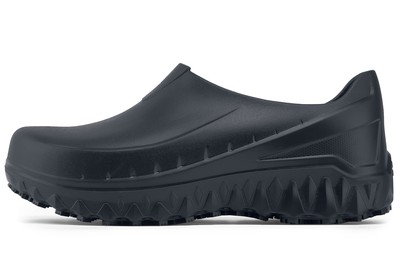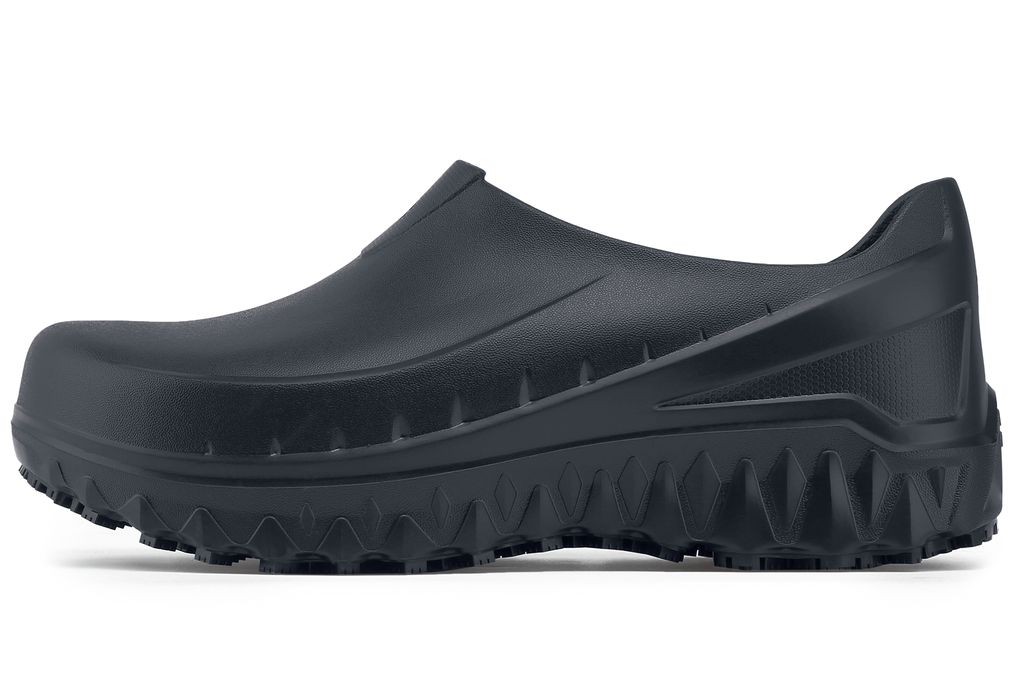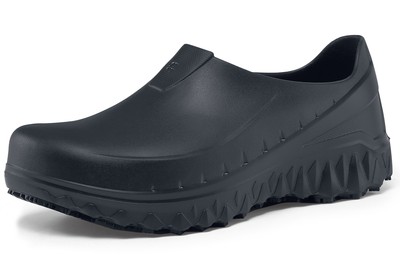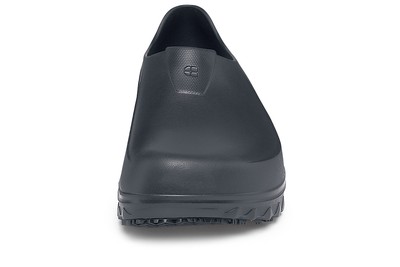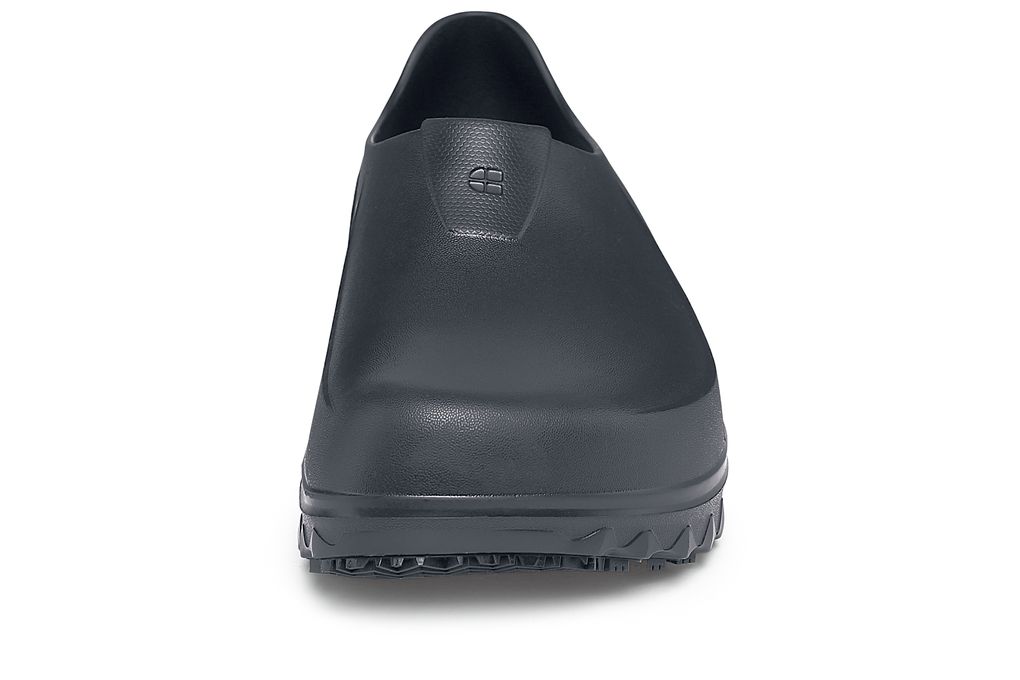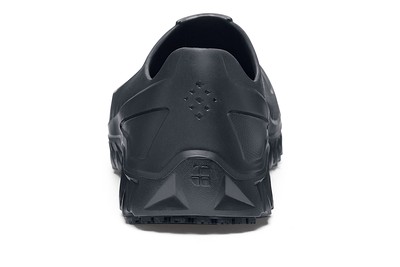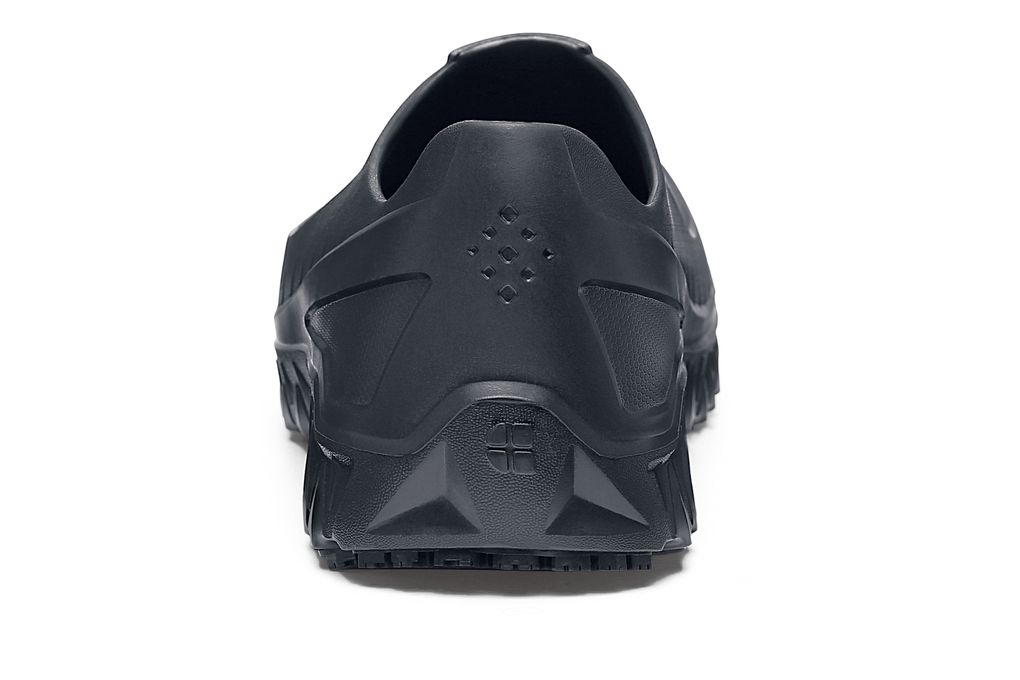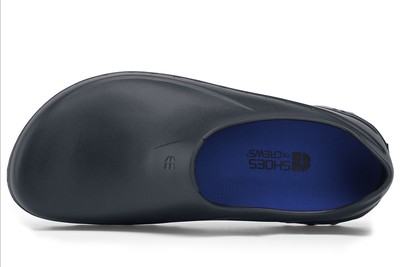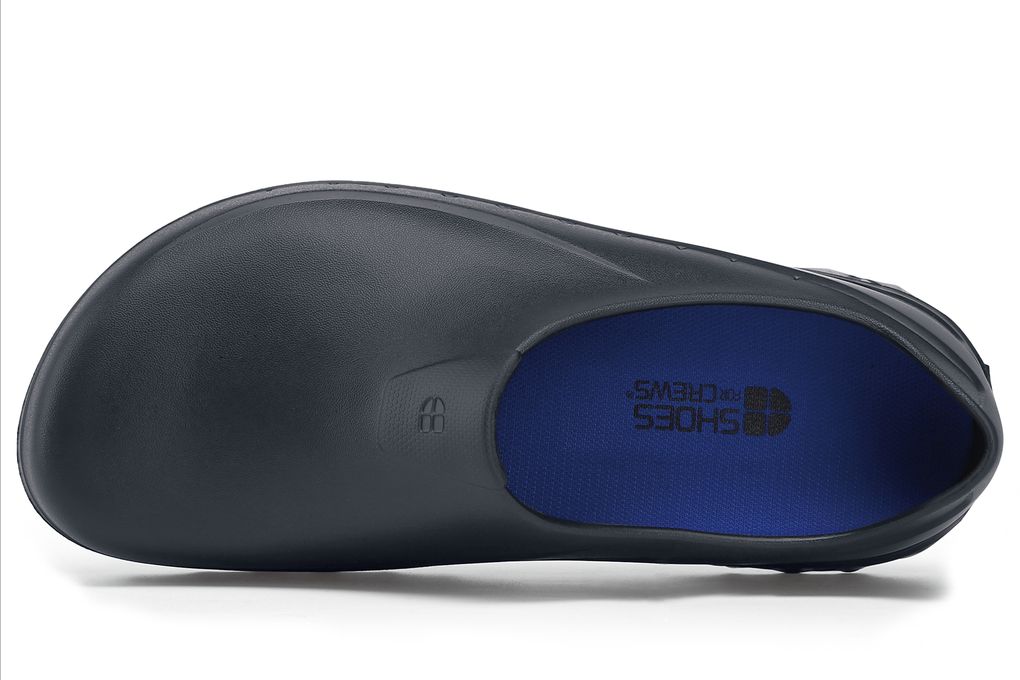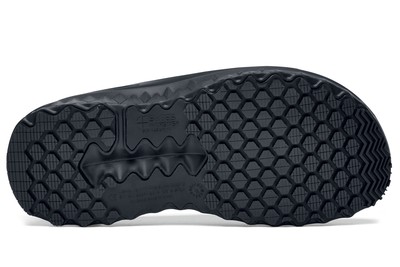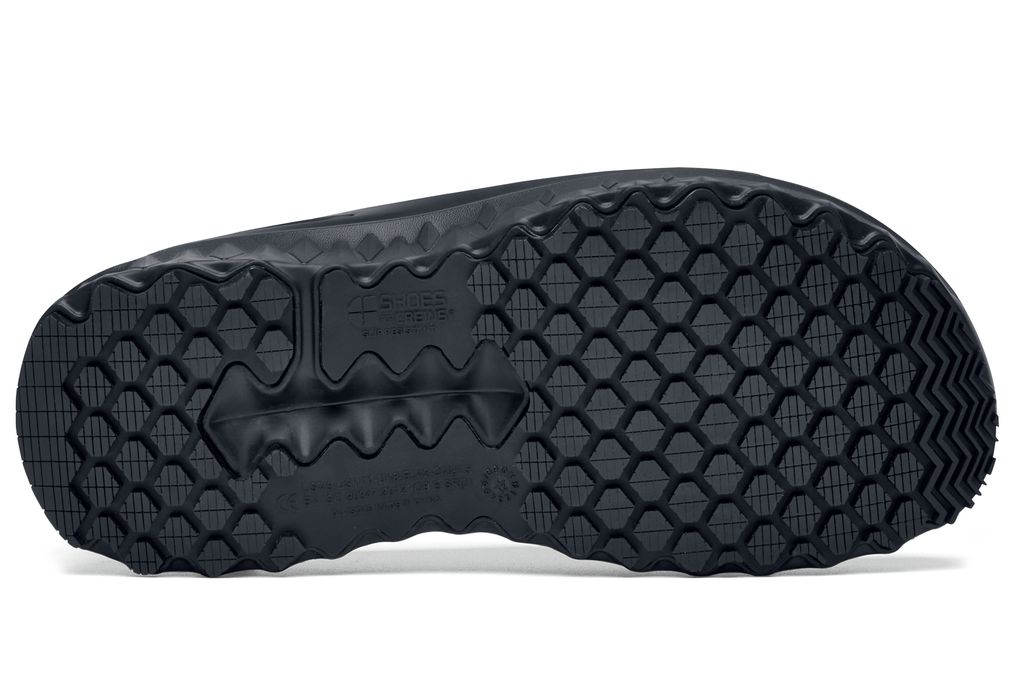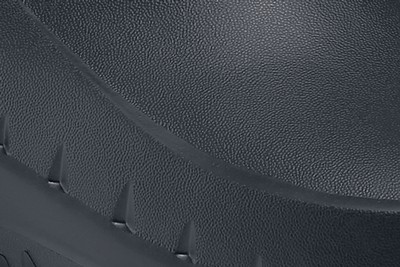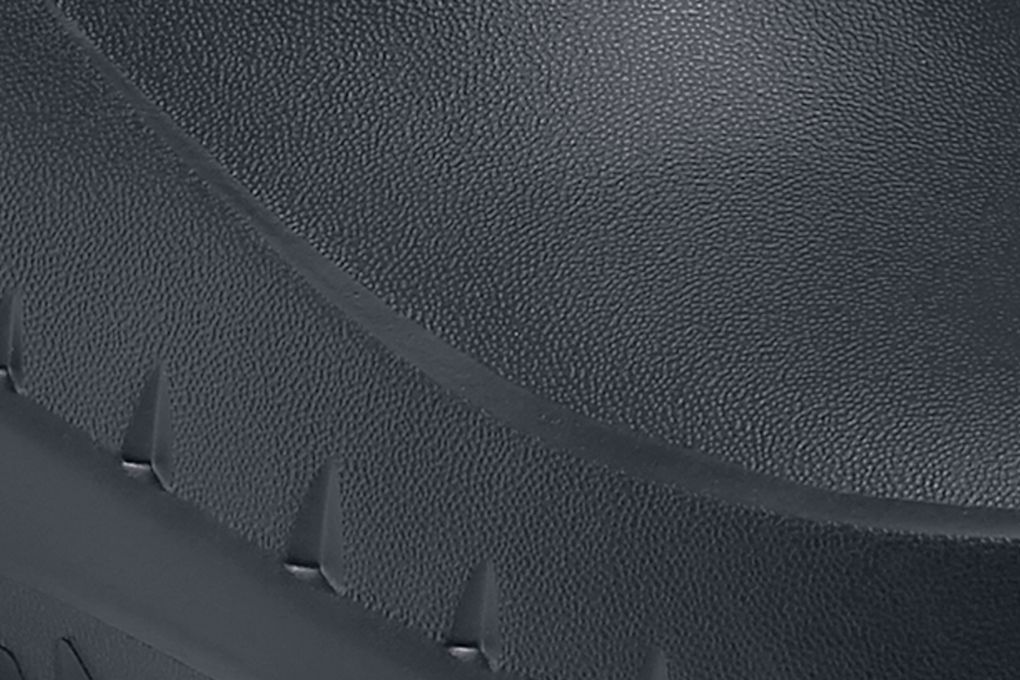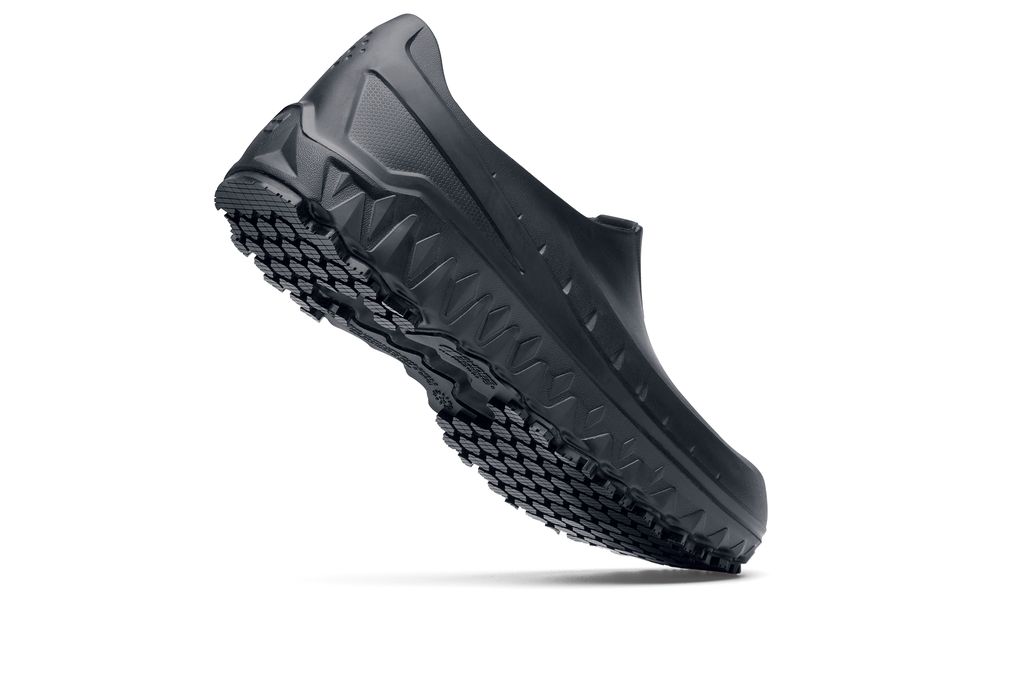 Bloodstone
Hombres Negro, Estilo #62101
Stand strong in this durable slip-resistant and water-resistant work clog. Features a removable insole and a comfortable fit for an enjoyable all-day wear.
Resistente al agua
Treated to repel liquids from the surface.
Ajuste natural
A default fit for most sizes of feet.
TripGuard (Protección contra tropiezos)
Decreased trip hazard zone to allow fluid movement between slippery environments.
Suela flexible
Groove pattern on the outsole that provides comfort by mimicking the foot's natural movement.
Other Features
Peso (por zapato): 13.8 oz.
Suela SFC superior antideslizante con protección contra tropiezos
Mezcla de goma EVA superliviana, duradera, de alta calidad con tracción y durabilidad
Plantilla removible, acolchado PU extra grande para máxima comodidad y ajuste
Suela con tracción múltiple: Los canales flexibles FlexTread y las hendiduras más espaciosas ayudan a eliminar los desechos, tracción más duradera en el tacón
This is review is based on the pair re-sent. There was an odd size difference in the original pair, Left tighter than avg, right larger than avg, the EZ return policy quickly remedied this
edward hess Maintenance May 9, 2018
great product and will buy again
Antonio Seldon April 9, 2018
The best thing that sets these apart from original Crocs is the blue inserts Inside of the shoe, makes a huge difference in comfortability.They are worth the $, plus the price you can't beat!
Sean Cordova jr Prep cook April 3, 2018
Love these shoes!!!!!
Deborah Stark Stark March 20, 2018
After a few weeks in these, i have to say that this is a solid shoe. Definitely the best pair of clogs I've owned. Though, I must say the fit at first felt a little off, but this is just due to me having troublesome feet. The included insole seems it would have great support,but was much too thick and made them way too tight. I just swapped them for a pair of Dr. Scholl's inserts that were a bit thinner. All in all, I'm happy with them, so are my back, legs and feet.
Jacob Ziegler Chef - Sous Chef March 17, 2018