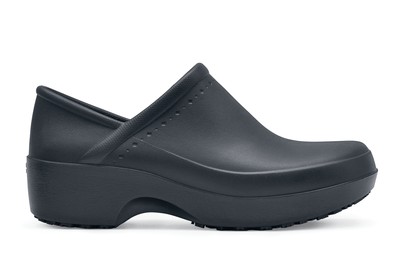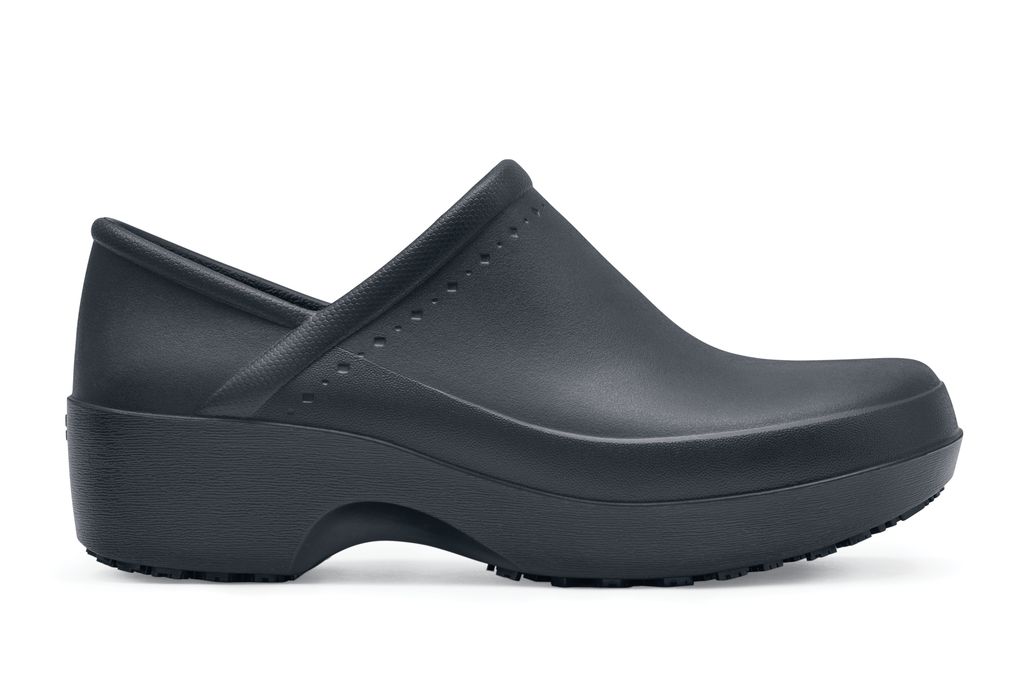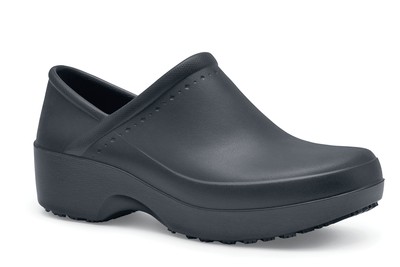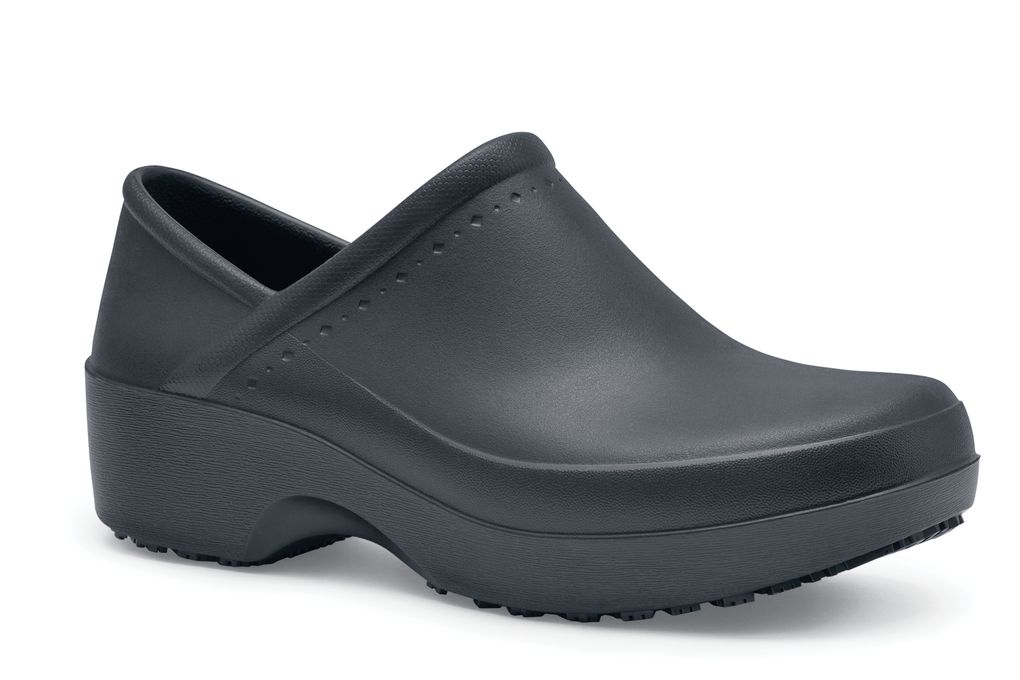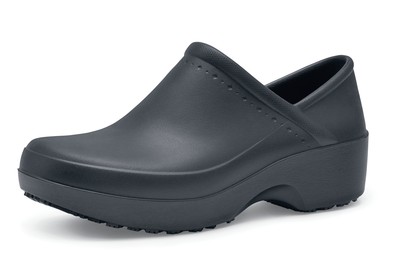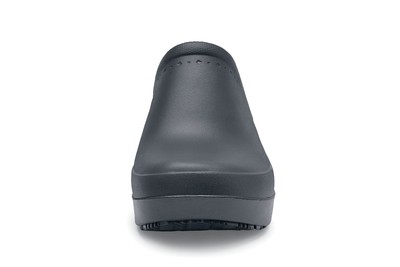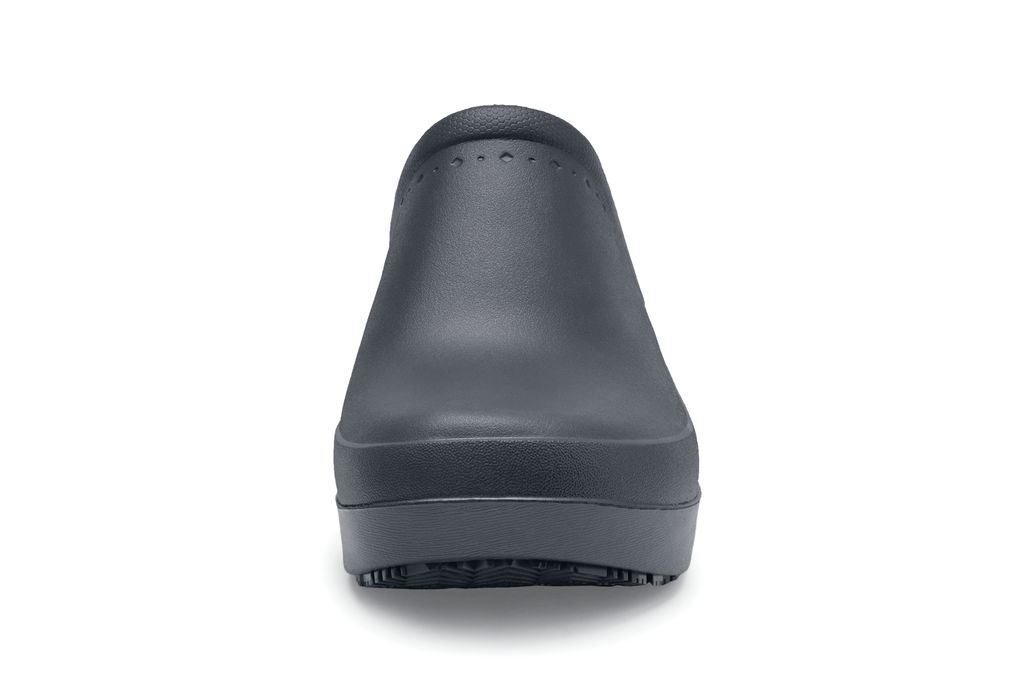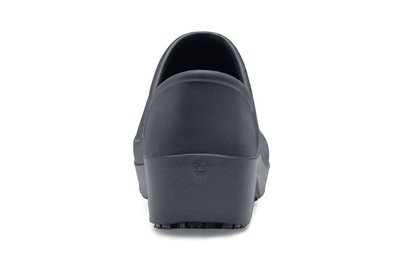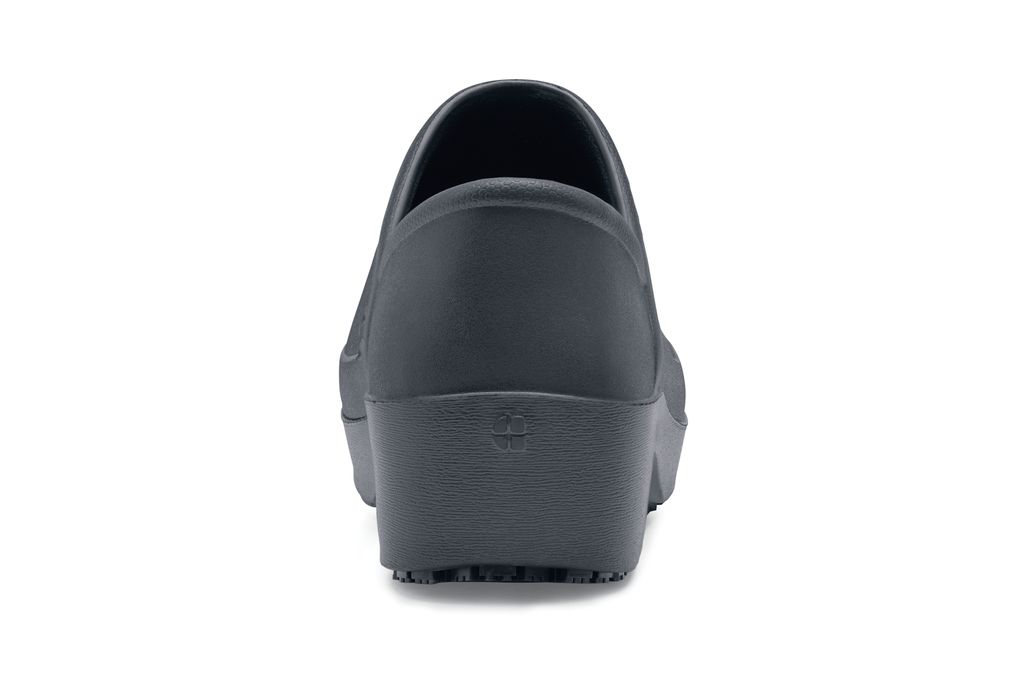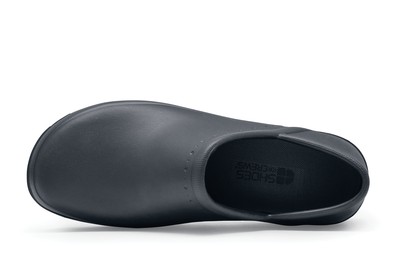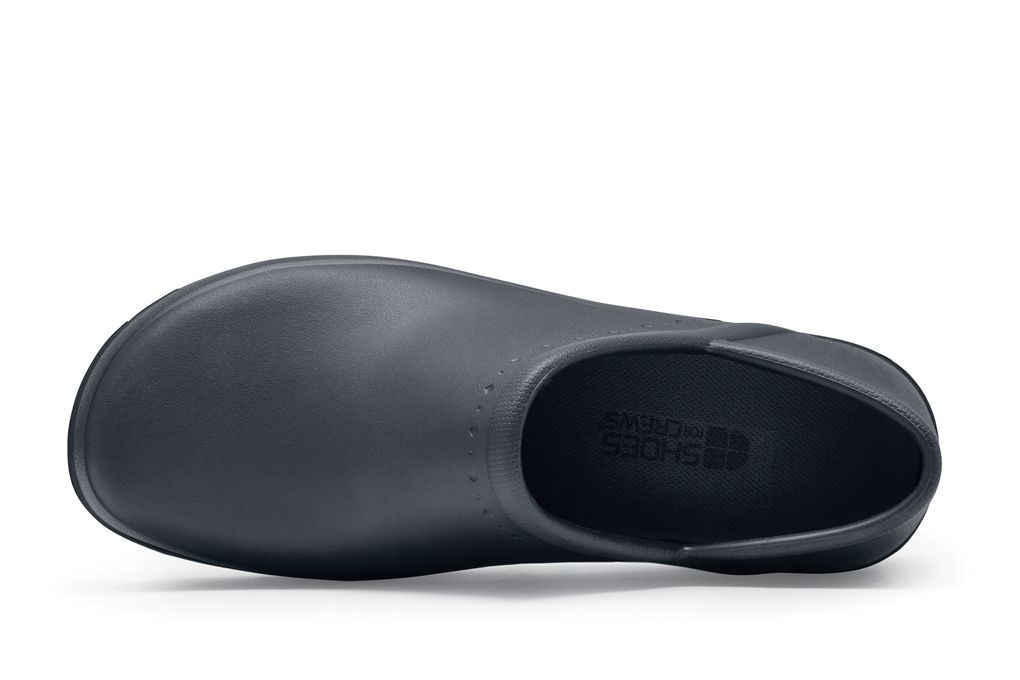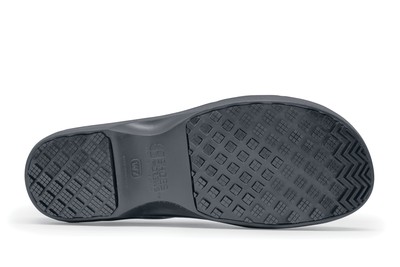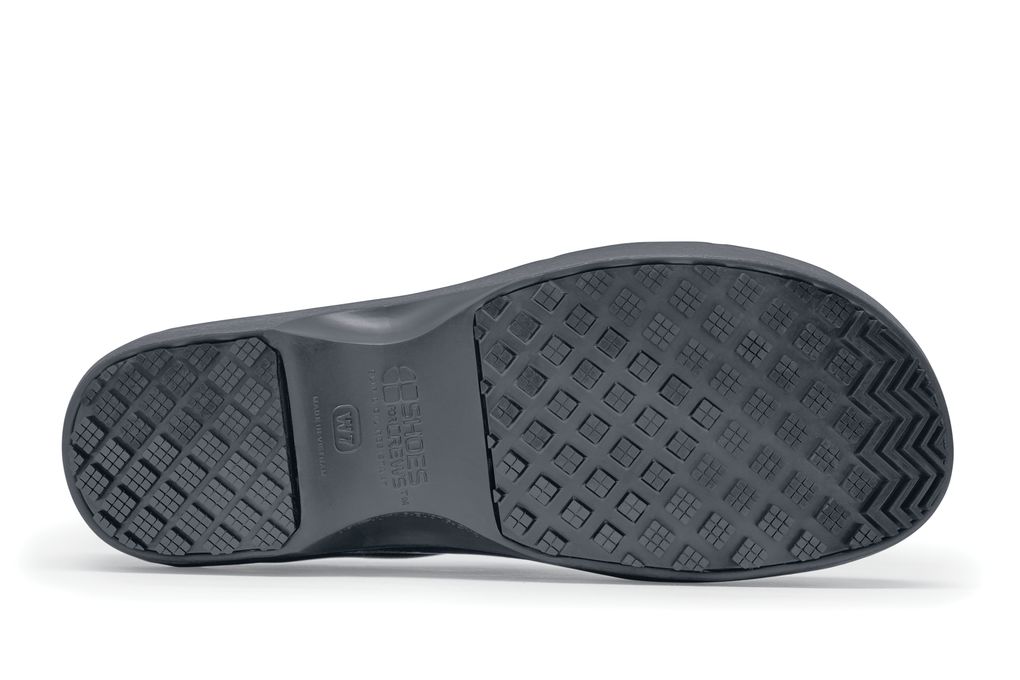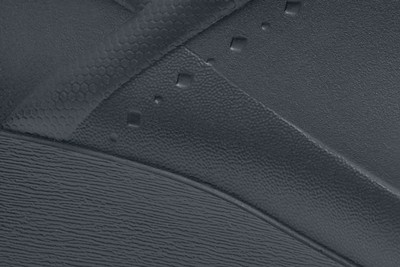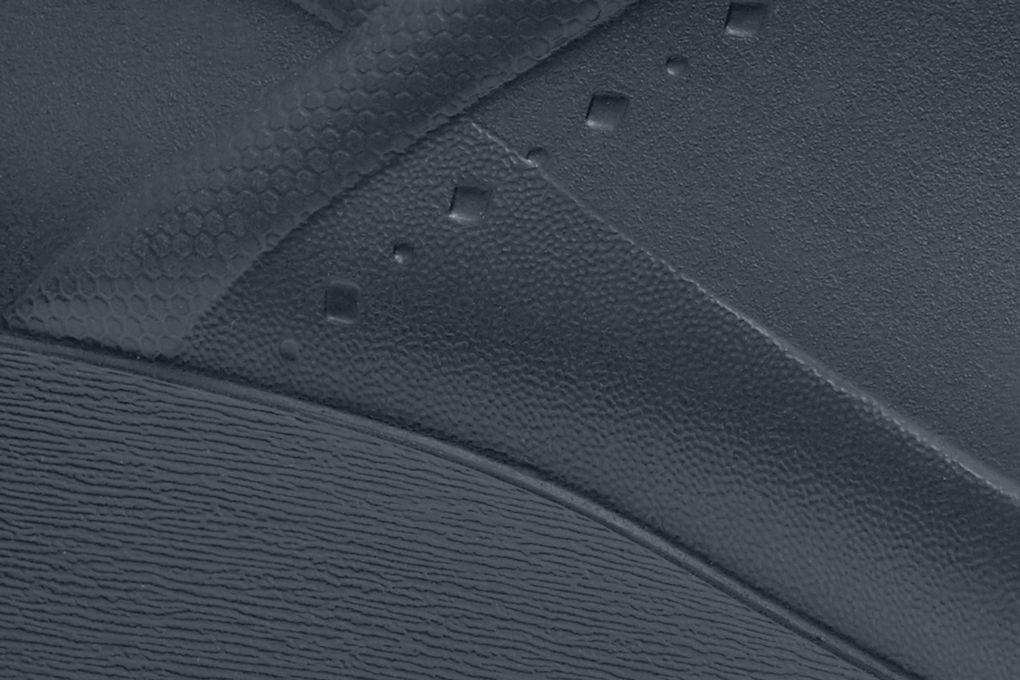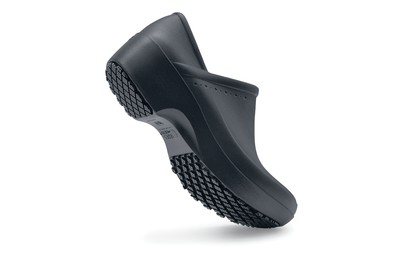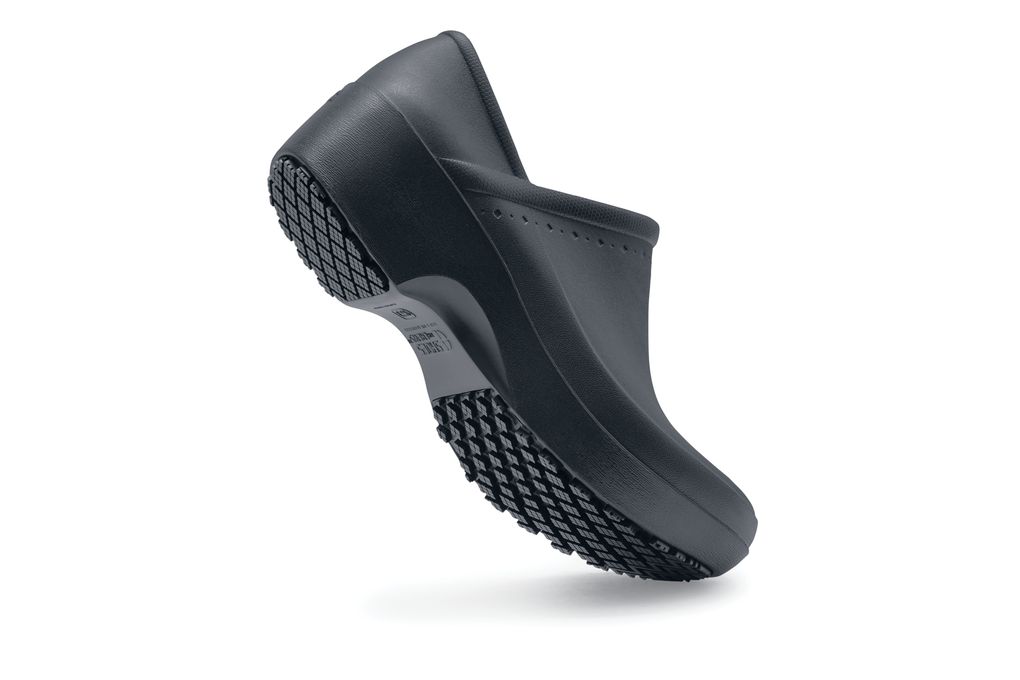 Cobalt
Mujeres Negro, Estilo #66709
Experience dependable safety, comfort and style all day long with these black slip-resistant women's work clogs. Includes a water-resistant design and removable insoles.
Resistente al agua
Treated to repel liquids from the surface.
Ajuste natural
A default fit for most sizes of feet.
TripGuard (Protección contra tropiezos)
Decreased trip hazard zone to allow fluid movement between slippery environments.
Other Features
Plantillas acolchonadas removibles
Peso (por zapato): 8.2 oz.
Suela intermedia con goma EVA
Suela SFC superior antideslizante con protección contra tropiezos
Suela de goma EVA ultraliviana, duradera, de alta calidad con tracción y durabilidad
Agujeros de ventilación para mayor respiración
Suela con tracción múltiple: tracción resistente a obstrucciones en la parte delantera con protección contra tropiezos TripGuard y tracción de mayor duración en el tacón
I love the design on this shoe, and it's ultra light weight. I only wish they did half sizes on them. I ordered the size 8 and it was too tight, the size 9 , too big. I just will have to live without them I guess
Ruth Warro March 20, 2018
good shoes ,foot is very relax but sweats a lot. bedside no problem at all.
Anetta Szczepaniak March 11, 2018
I love this shoe, but I needed to buy insoles for arch support.
Vanessa Brennan February 18, 2018
Hey, it's delivered! Surprising delivered without shoes box,s but It's OK. I always threw away the shoes box on recycle bin. It's fits perfectly. I never need to exchange or return the shoes from Shoes For Crews, because most of the shoes that I still wear it until now from DRESS shoes till working shoes was ordered from here. COBALT is feel great on my feet. Arch Support is great. As soon as I wear, I can see a big different on my back. I got to wear it 12 hours/day, 6 days per week. Mostly, it's standing and lifting, walking. It's a great working shoes, the price is reasonable. Shoes for crews is still the cheapest among companies which produced the type & quality shoes. The only thing is I wish it's looks more fancy, and colorful. Since I wear it in most of the time, I love to look more fancy. Because wearing scrub is not that fancy. HAHA
SU SSU YEH Nursing Assistant February 16, 2018