Cade - Steel Toe
is rated out of
5
by
8
.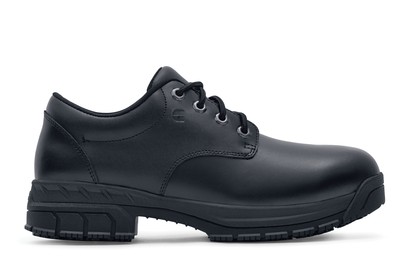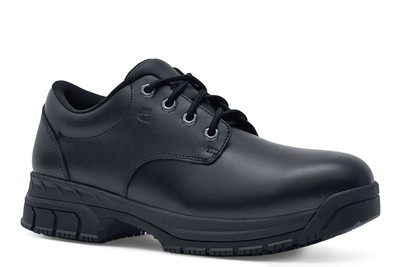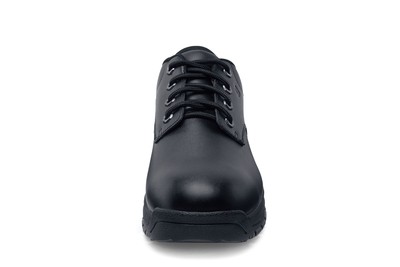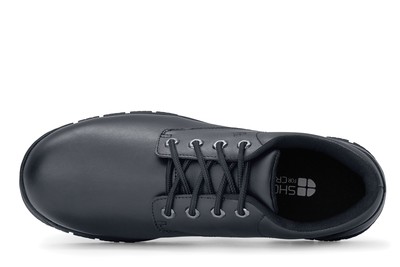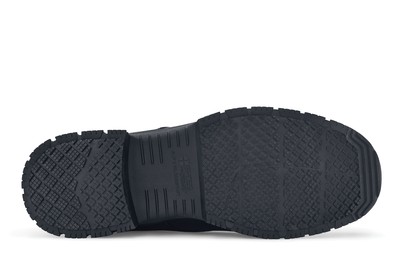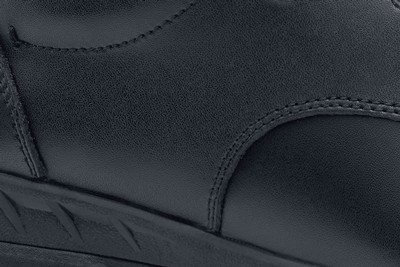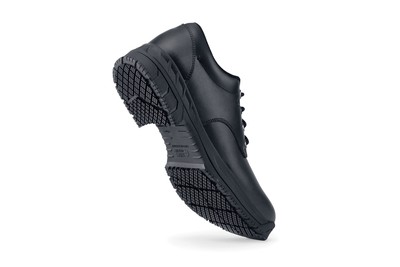 Cade - Steel Toe
Hombres Negro, Estilo# 70010
Precio Después de Descuento
$67.00
| | |
| --- | --- |
| Precio | $69.98 |
| Sale Discount | - $2.98 |
| Precio Después de Descuento | $67.00 |
Descripción y características:
La punta de acero de Cade está aquí para ayudarle a hacer su trabajo. Con punta de acero de seguridad que cumple con las normas ASTM, este resistente zapato de trabajo con certificación EH también tiene una parte superior de cuero resistente al agua y tracción antideslizante efectiva. La bota con punta de acero Cade está equipada con suelas y tacones resistentes a las descargas eléctricas pero también tiene una plantilla de gran calidad para mayor comodidad.
Antideslizante: Suela resistente a resbalones SFC superior.
Resistente al agua: Tratado para repeler líquidos de la superficie.
Plantilla cómoda : Plantilla de gran calidad que ofrece comodidad y soporte duraderos.
Rated 5 out of 5
by
Will F
from
awesome sturdy boot
Ive had these for a little over a year, and just ordered another pair because the back of the heels on my old ones were finally worn through, but that might just be slightly wrong size. These are awesome on oil, water, icy concrete and metal roofs, i've used them for just about everything and they have seldom failed to grip and keep me from sliding around. The insole that comes with them is not the greatest but its ok, as many have mentioned the leather uppers could definitely be a little more durable but over the course of a year, they've never peeled, the stuff just has a bunch of little dents, scratches and scuffs in it from where i dropped things on them, kicked boxes/wooden crates and such (steel toe comes in really handy for that) Overall an awesome boot that I would definitely recommend on a number of different fronts.
Date published: 2020-09-30
Rated 4 out of 5
by
Muddler
from
Sturdy shoe for good foot protection
This shoe has protected my feet from impacts and standing water, never has it slipped.
Date published: 2021-03-30
Rated 5 out of 5
by
Jrx1216
from
I'm ordering another pair.
These are quite heavy at first, but once you get used to the weight, they're great. SFC stopped making my favorite style (been a few years and can't remember what it was called) but these are my new go-to. If you could see the pair I'm wearing, you could see exactly how protected my feet have been, and the extra-thick soles mean that even though I wear these long after I'm past the wear line, they stay usable and comfortable. I'm ordering my 3rd pair today.
Date published: 2021-07-22
Rated 4 out of 5
by
1SGBabcock
from
Easy on the feet
If you spend many hours on your feet, and are required to wear safety shoes (hard toe, non-slip soles and no mesh uppers), these are the shoes for you. SFC continues to supply the absolute WORST shoe laces, but, put some decent laces in these shoes, and $ for $, these shoes are hard to beat.
Date published: 2020-10-01
Rated 5 out of 5
by
RFly
from
So far so good
I work as a delivery courier. I'm working with heavy packages, in warehouses and on the roads. These shoes see a lot but have held up very well so far.
Date published: 2020-10-12
Rated 5 out of 5
by
Anakin16
from
Great show
Overall great shoe I've ordered this time and time again, and over the years there's always a slight change to the shoe but still a great work shoe
Date published: 2020-12-15
Rated 2 out of 5
by
Rick13
from
HEAVY
Shoe is chunkier than I thought and are very heavy, was not what I thought. Fairly comfortable for a boot/shoe.
Date published: 2021-02-01
Rated 4 out of 5
by
Mike20
from
Comfortable
Very pleased with the quality of the shoe. I was on my feet all day and had no issues with it.
Date published: 2021-03-13