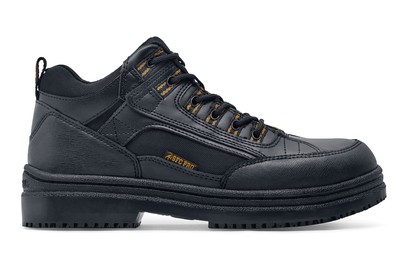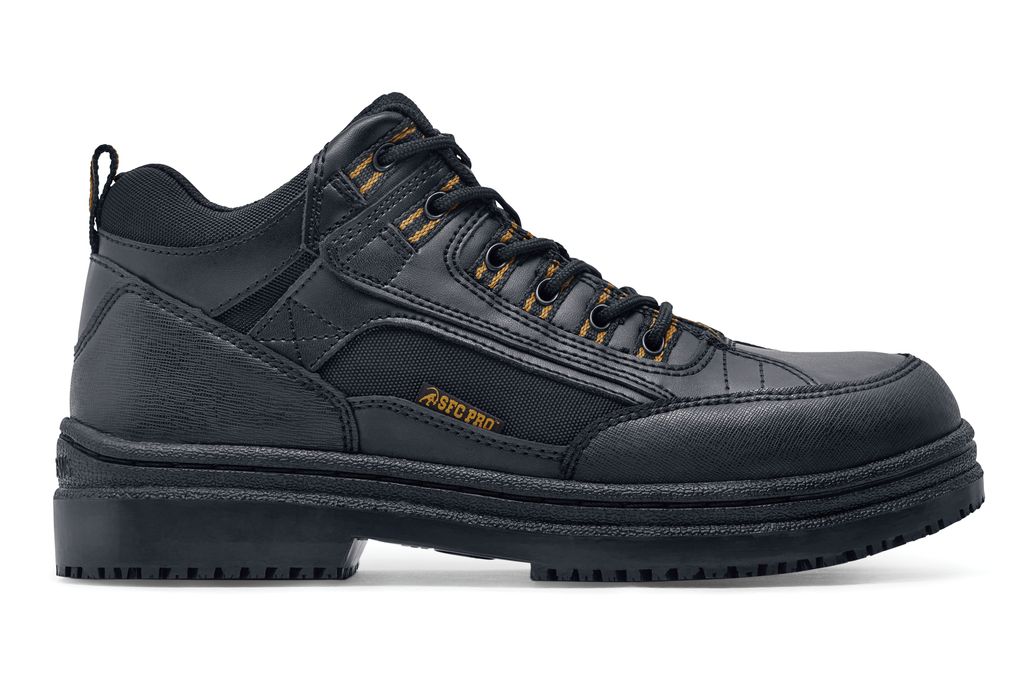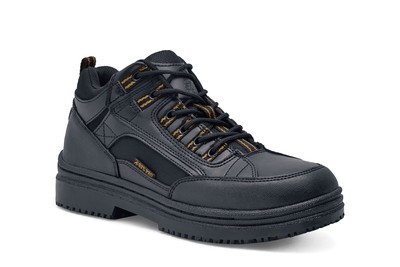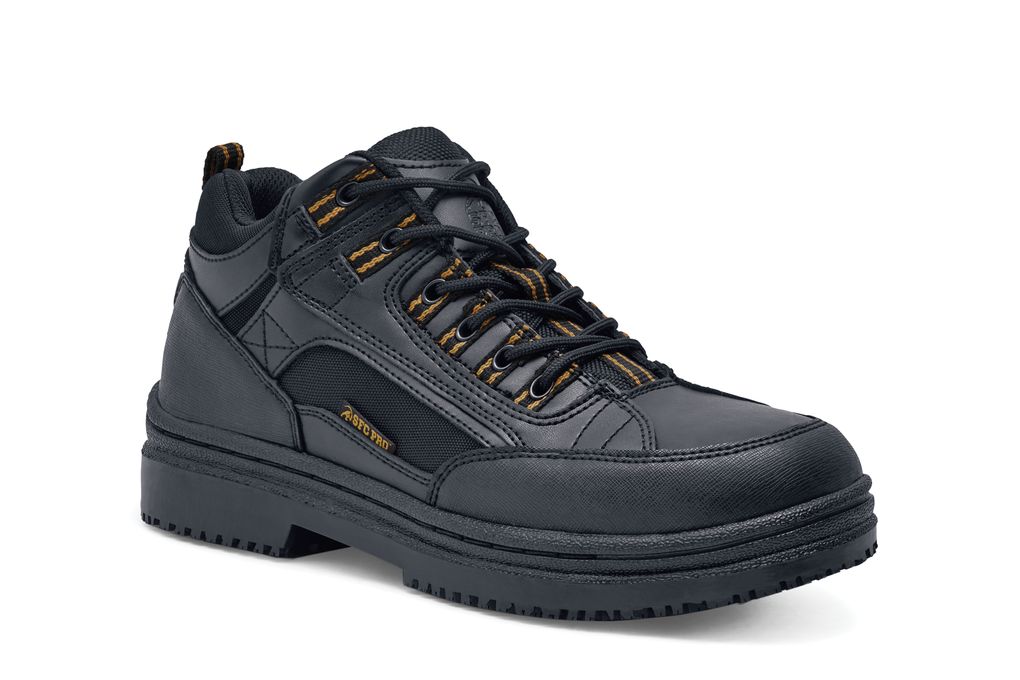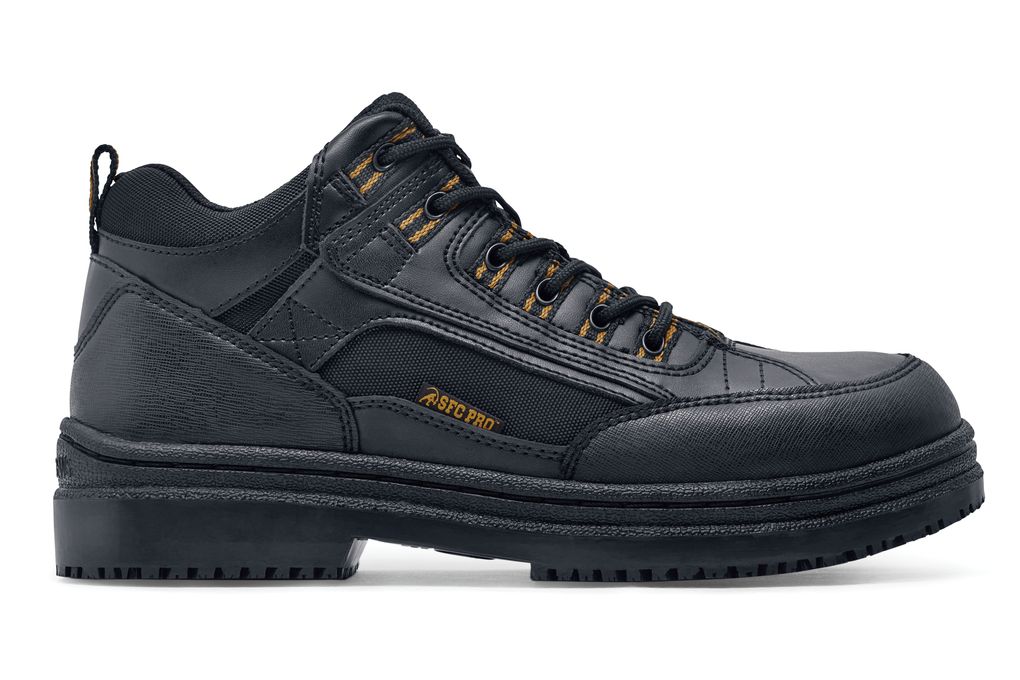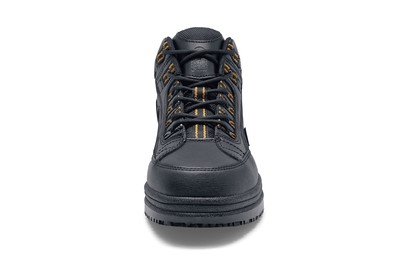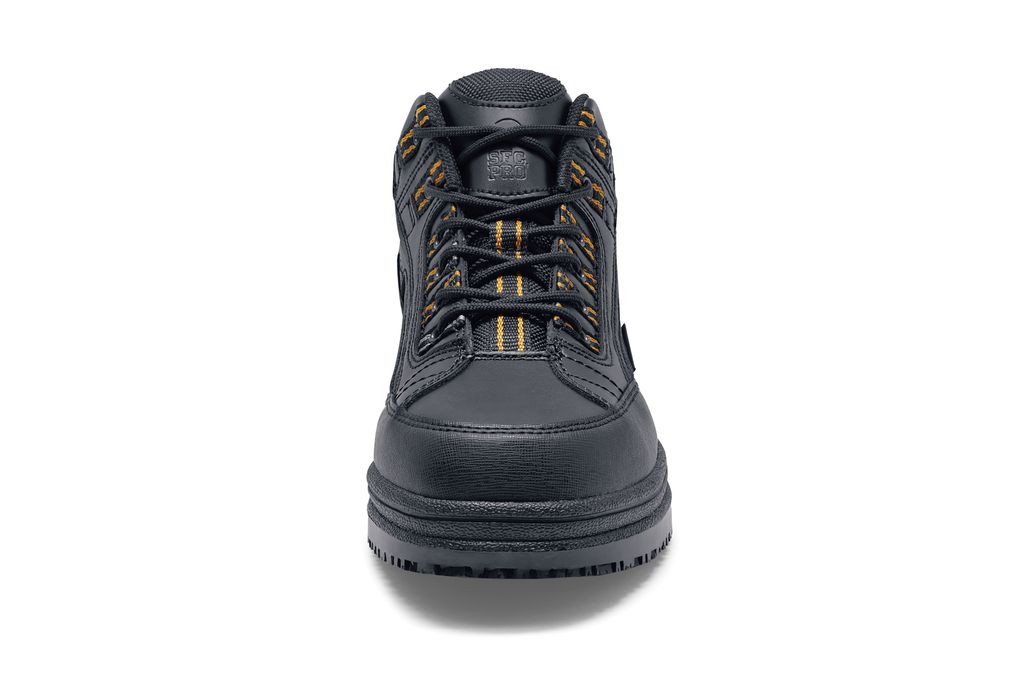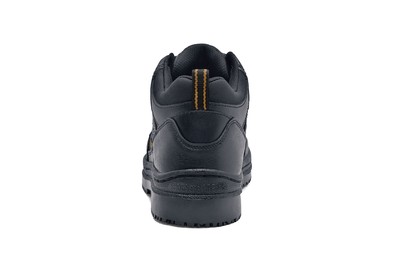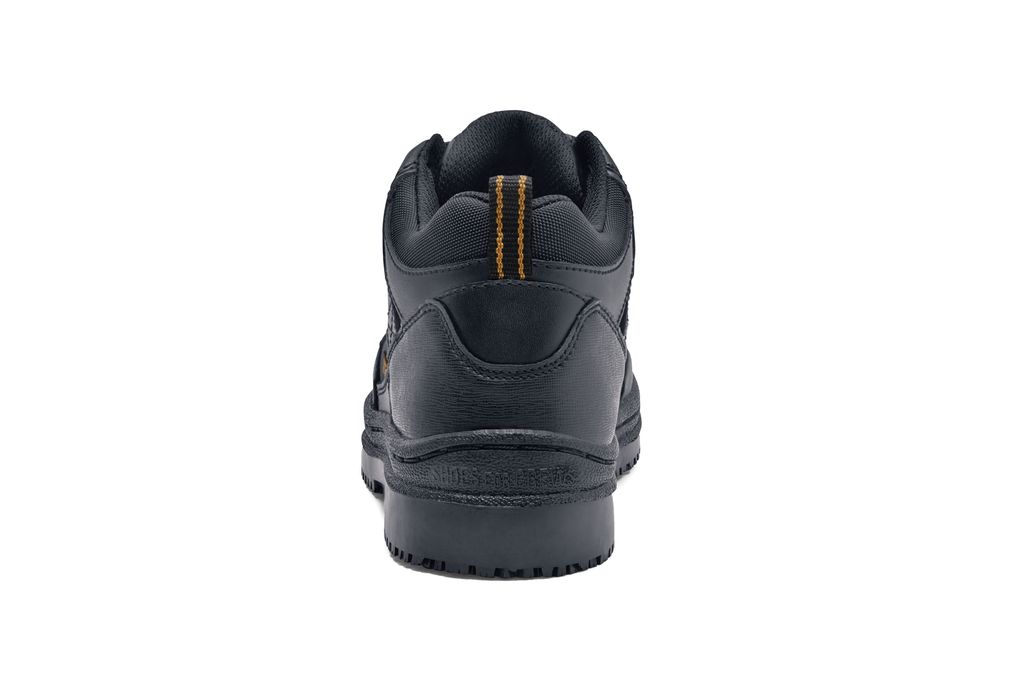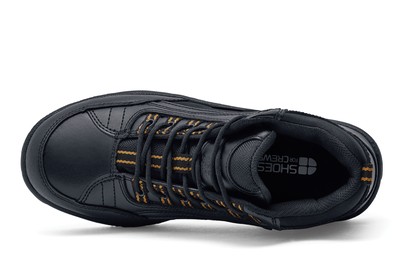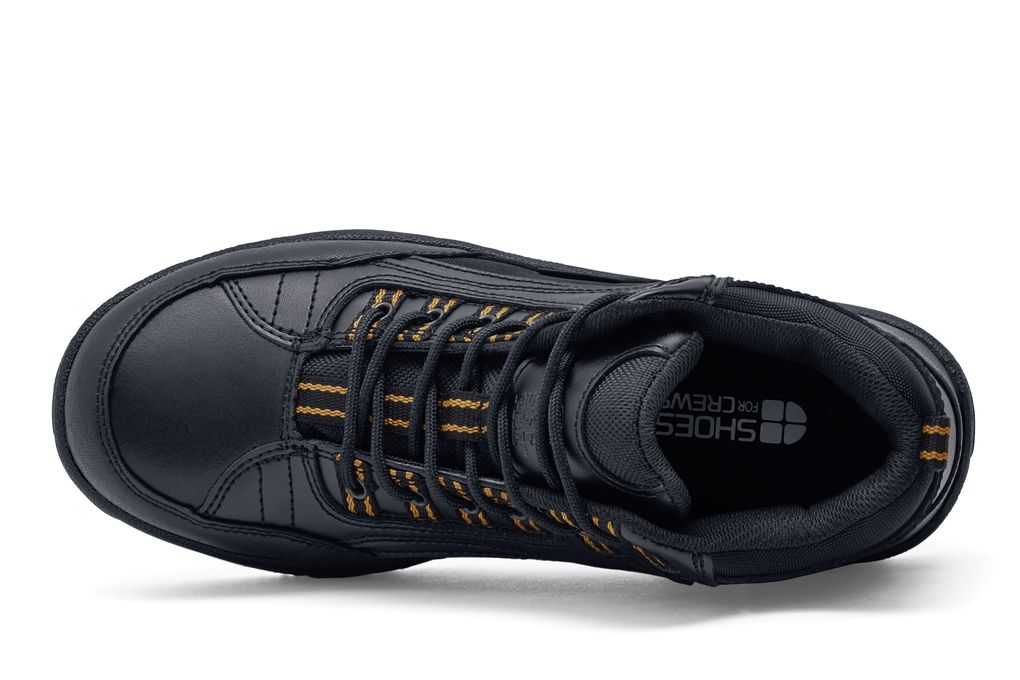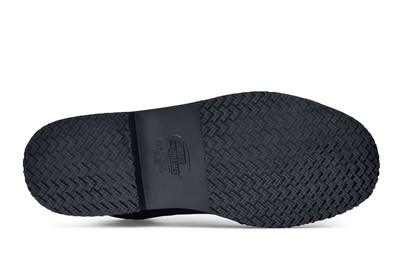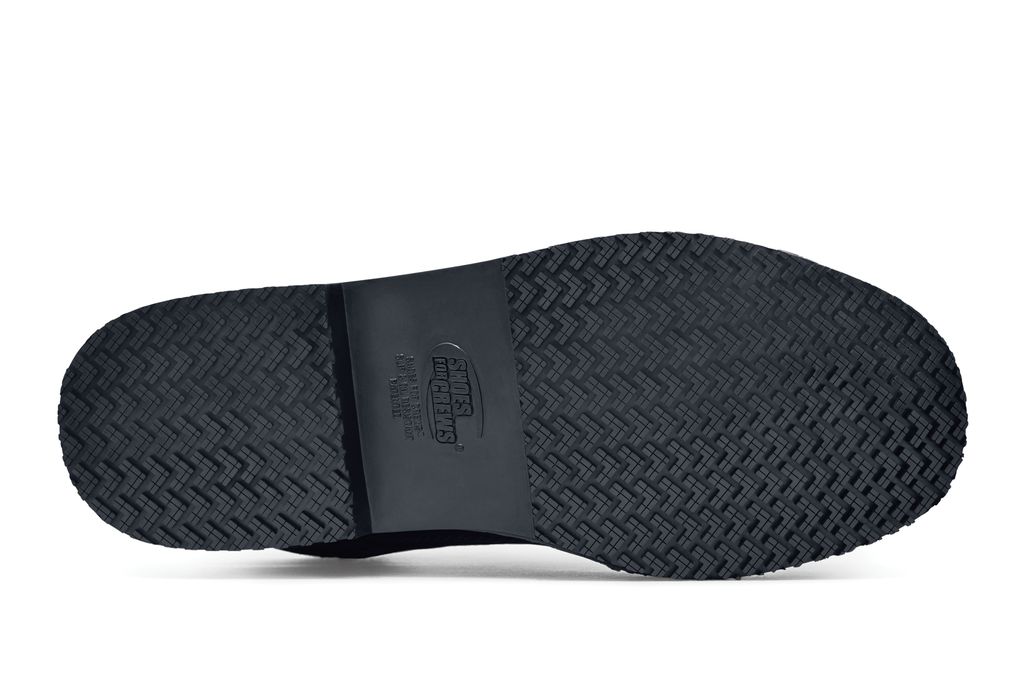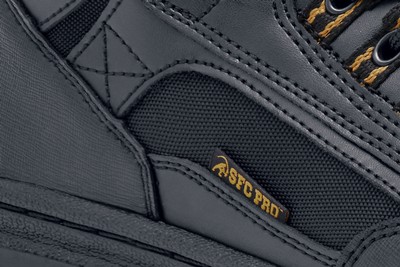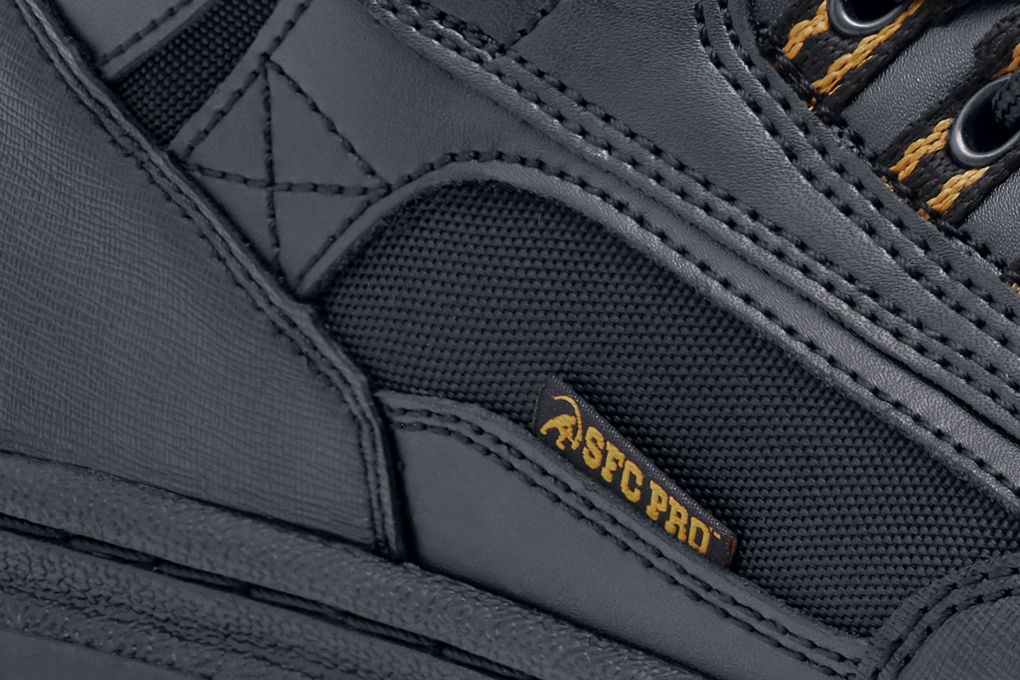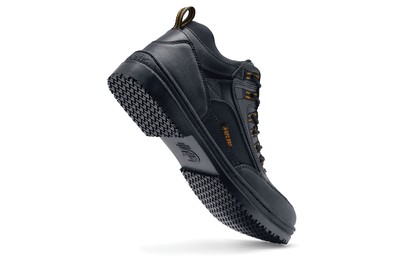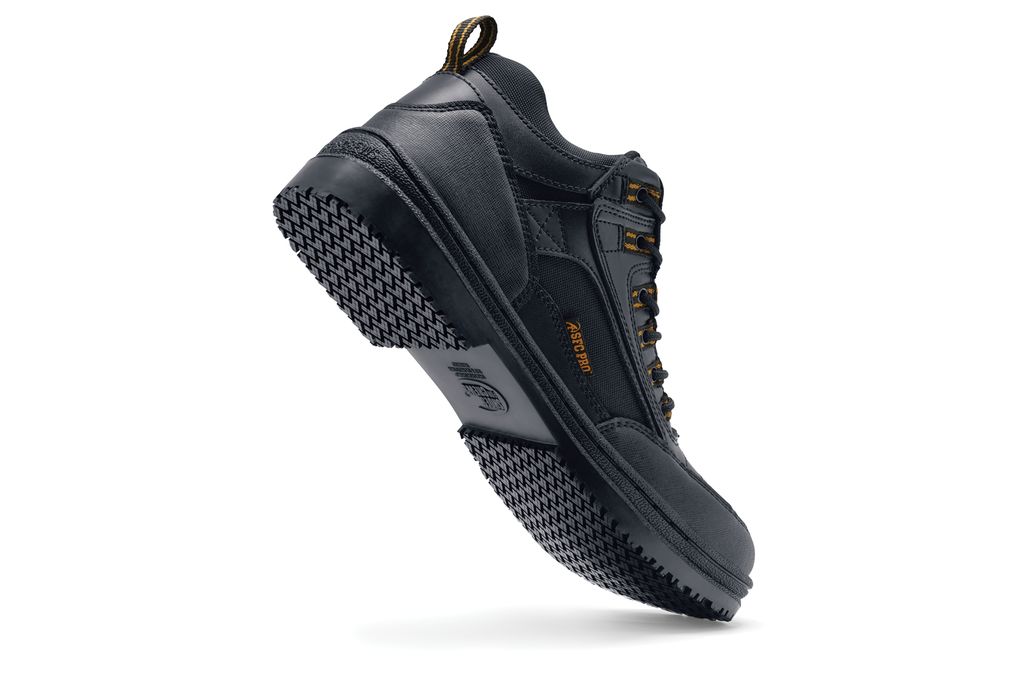 Hornet - Punta de Acero
Hombres Negro, Estilo #8100
This durable hiker is all about safety, style and comfort.
Water-Resistant
Treated to repel liquids.
Leather Upper
Natural material encasing the foot above the sole.
Removable Insole
Insoles are removable to allow for custom insoles or orthotics.
Natural Fit
A natural fit for most sizes of feet.
EH Rated
ELECTRICAL HAZARD PROTECTION (EH) RATED FOOTWEAR meets ASTM standards by providing Electrical Shock Resistance protection for the entire work boot. The insulating properties are measured under dry conditions and may deteriorate with wear and in wet environments.
Steel Toe
SAFETY TOE FOOTWEAR meets ASTM F-2413-11 standards bearing a class 75 rating.
Other Features
Collar acolchado
Plantillas acolchonadas removibles
Suela externa reforzada con costura de 360°
Protector reforzado de goma para la punta y el talón
Tiras para jalar
Cambrillón de acero
Slip resistant
Leather upper
Oh Boy, I've been waiting for this. I have never had a shoe, boot or any other foot ware fit and function so comfortably in my entire life. I work on a concrete floor, and besides that I have diabetes and my feet always hurt by noon if not sooner in the day. Not any more. I cannot say enough about these shoes. They are a foot saver I love em. Now if you are planning on deleting these from your line up of shoes, let me know. I'll take a dozen to put away for the rest of my life. Thank you and if anyone needs comfortable shoes, these are IT! Thanks again Bill
Bill Alnor Owner March 1, 2017
I love this boot so much that i have bought two pairs already in a year and a half span. As a delivery driver for a major soda company, this boot was one of the most comfortable compared to the ones i had before. I really felt like i could work in them the whole day. Only thing i wished that this boot featured was the waterproof material. Other than that, i was able to walk and stand comfortably as they were well fitted for my size.
LENG XIONG January 23, 2017
These are great work shoes! They are comfortable to wear for long periods. I'm on my third pair and like them very much.
Jon Wyatt Handler January 16, 2017
great boots last longer than the rest
debra rankin Produce Associate January 9, 2017
Had to order 1 size larger than my everyday shoes to gain necessary "toe room". The width is perfect with heavy cotton work socks. They look good and will last 12 to 18 months. (This is not the first pair of Hornets that I have bought from SFC).
Michael Rumford machinist December 31, 2016