Únase a más de 15,000 compañìas en más de 100,000 localidades del mundo entero que dependen de SHOES FOR CREWS como su solución al problema de accidentes por resbalones y caìdas.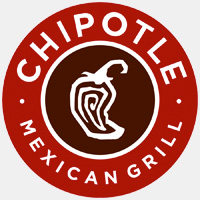 "In 2007, we tested Shoes for Crews in our restaurants for the first time and did a nationwide rollout in 2008. In our program, we provide CrewGuard overshoes free of charge to our restaurant employees. We augment the free overshoe program by giving our restaurant-level employees the option to purchase Shoes for Crews slip-resistant shoes via a payroll deduction program. Given that we operate 1,800 company-owned restaurants, we have a broad claims history and what we've found in terms of our results is remarkable. Prior to the 2008 rollout, slip and falls accounted for 33% of our claims frequency and 38% of our claims dollars.

The results of the nationwide rollout were immediate and remarkable: within two years of the rollout we experienced a 59% reduction in the per-restaurant frequency of slips and falls, and today slips and falls account for only 8% to 10% of our claim frequency and claims dollars. The program takes some accounting, legal and IT work on the front end to set up, but the results in terms of restaurant safety are well worth the time and effort that it took to put the program in place. We've made Shoes for Crews a part of our culture at Chipotle and our restaurant teams appreciate the safer work environment that has been a result of this successful and longstanding partnership. Count me a big fan of Shoes for Crews!

There are not many easy home runs for restaurant safety out there, but Shoes for Crews is one of them."
Timothy Spong, Executive Director, Safety, Security & Risk
Chipotle Mexican Grill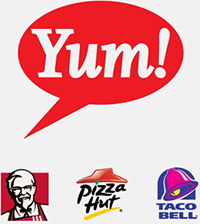 "I'm pleased to have worked with Shoes For Crews (SFC) for nearly 20 years to provide our employees with a quality shoe that looks good and that keeps them safe. There are multiple styles available to fit any taste, the shoes are moderately priced and are a quality product. Many of the KFC, Taco Bell and Pizza Hut employees throughout the United States, Canada, and Europe wear Shoes For Crews.

It is very easy for the employees to purchase the shoes and their payments can be divided over multiple pay periods. And with the no-hassle replacement policy, it is easy for the employees to make an exchange if the shoes don't fit or there is any other problem.

Certainly, SFC has played a significant role in reducing slips and falls in our restaurants. I'm very confident in saying we have saved our employees from thousands of injuries and saved our company millions of dollars by utilizing SFC as part of our overall slip and fall prevention plan.

We are very happy with the results that we have had over these many years with SFC and would recommend SFC to be part of any company's slip and fall prevention program."
Mike Keeler, Global Safety Leader
YUM! Brands

"Panera has seen great results from our partnership with SFC over the last four years. Associate participation is high, associate injuries have been reduced year after year and our managers indicate the overall program (from placing an order to payroll deductions to returns and refunds) is easy to implement and not cumbersome at all."
Ken Hall, Safety Director
Panera Bread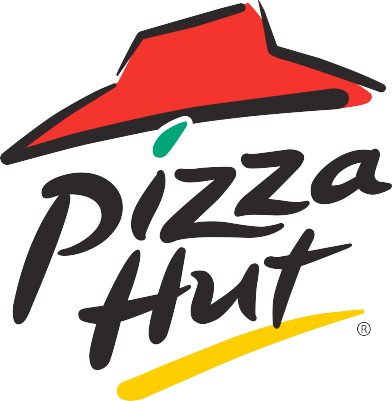 "I am pleased to have worked with Shoes For Crews (SFC) over the past year to provide our employees with quality footwear that looks good and keeps them safe. Our organization saw an opportunity to work with Shoes For Crews to help us reduce slips and falls in our restaurants. The best part of the program is that they have multiple styles available to fit any taste, the shoes are moderately priced and are quality products compared to some of the other slip-resistant shoes out there.

It has been very easy for our employees to purchase the shoes and their payments can be divided over multiple pay periods. One thing we also decided to do to with our program was implement a new hire subsidy. That way the new employees see as a company our belief on how important it is to have slip-resistant shoes while working for our restaurants. And with the no-hassle replacement policy, it is easy for the employees to make an exchange if the shoes don't fit or there are any other problems.

I am very confident in saying we have saved our employees from injuries and saved our company thousands of dollars by utilizing SFC as part of our overall slip and fall prevention plan.

We have been very happy with results so far to date and would recommend SFC to be part of any company's slip and fall prevention program."
Ryan O'Connell, Director of Operations
SDS Restaurant Group, LLC.
A Franchisee of Pizza Hut, Inc.

"I am very happy to recommend Shoes For Crews (SFC) to my employees due to the quality of the product, no matter what style. After close to three years of selling the shoes, I trust the quality and durability of the shoes and feel very confident that our employees will go about their work day with added protection from slips and falls. We have had only two accidents in three years involving falls and neither of them were wearing SFC. Fortunately, these were minor incidents. Overall, we have experienced no OSHA recordable accidents since August, 2011. In prior years, we would have two or three recordable incidents per year at the very least. Also, I have noticed a lot less complaints from employees who stand on their feet (bellmen, food and beverage servers, kitchen staff, stewarding, housekeepers, and banquet servers). I don't hear about the tired legs and aching feet!

Associates love the shoes and most have placed re-orders. Some buy them for family members who are also work on their feet. We make it very easy for the employees to purchase, dividing their payments over two, three or four pay periods, depending on the price of the shoe they have selected. They also love the free gifts, ESPECIALLY the socks! They would rather have socks than free shipping or 10% off. I think they also like the fact that if the shoes don't fit or if there is any sort of problem (which there seldom is), they know they can get a replacement with no hassle.

I'm delighted to be able to have my employees wear a quality shoe that looks good and that they will be safe wearing. There is a style for every taste, they are reasonably priced and overall just a quality product. I would highly recommend the shoes to any company that's looking for a good, solid shoe that will hold up no matter what department the employee works."
B. Manon Martinez, PHR, Human Resources Manager
Hyatt Regency Savannah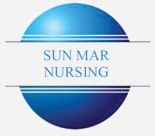 "We implemented a $30 subsidy per employee and paid the tax and shipping costs. If an employee chose a style over $30, we simply payroll deducted the balance.

This has been the single best safety decision we ever made as we truly "bought safety" with money we had been wasting on the cost of accidents. We have had our mandatory SFC safety program for 15 months now and in this time, we have only spent about $500 total on slip and fall accidents. We have only had one slip in SFC shoes where we were quickly and without any hassle, reimbursed the cost of the claim. We have reduced our overall slip and fall accidents by more than 99.98%. We now save about $150,000 to $200,000 annually in addition to the cost of the shoes, and this is pure bottom-line profit."
Susanne Dean, Risk Manager
Sun Mar Healthcare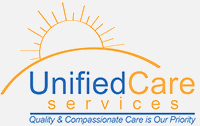 "For years, our number one loss drivers or exposure was due to STF (slip, trip and falls), both as to claims frequency and claims severity. With the consequent increase in our premiums, and working together with our carrier's loss control consultant, we introduced and implemented the Slip, Trip and Fall Prevention Program. The cornerstone of the STF Program was the mandatory use by the employees of SFC (Shoes For Crews) footwear. Implemented as a pilot program in seven of our client-facilities around June of 2007, through the years of the program implementation we have seen the drastic reduction of STF incidents by at least 95%. With our Ex Mod down, our premium also went down. Thus, as a result of the success rate of our pilot program, we have expanded the STF program to the rest of our client-facilities.

Prior to SFC's pilot program implementation in 2007, our total loss exposure, or total incurred for 23 STF injuries is $2.2M. After its implementation, it drastically went down to 13 injuries with a total loss exposure of $461k. While there were still STF injuries yet the severity of the injury was reduced. Because of this remarkable progress, the COO decided to expand the coverage of our STF Program to the rest of our client-facilities. They have saved us millions in claims and we have never had one slip and fall or Injury in a Shoes For Crews product. It's by far the single greatest improvement the management company has ever implemented."
Joey Pamaran Tugung, CWCP, CRMS, Director, Risk Management
Unified Care Services, LLC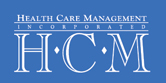 "We committed to SFC due to increased frequency and severity of workers' compensation injuries. During the past 2 policy periods prior to Shoes for Crews we had $600,000 in losses as a result of slips and falls with an average of 24 annual claims. We are 40 days away from completing our insurance policy period. We have had only 1 minor slip and fall incident whereby an employee slipped on an icy sidewalk as she was entering the facility. Without a doubt, SFC has made a significant impact in terms of reducing and preventing slips and falls in the workplace as we haven't had to spend even a dollar since implementation. We are very happy with the results that have been produced. I recommend SFC be part of any company's slip and fall prevention program."
Lonnie Harvey, Corporate Director of Human Resources and Risk Management
Health Care Management, Inc.

"I have been in Loss Prevention over 15 years and I can definitely say that Shoes For Crews provides outstanding service and support for its customers.
Shoes For Crews works with Kindred to promote an employee payroll deduction program which allows our employees to pay for safe and affordable slip-resistant shoes. Over the last two years our partnership with Shoes For Crews has helped us experience a reduction in the frequency and severity of slip and fall incidents and Worker's Compensation claims. Shoes For Crews are customer focused and provide timely and thorough support to our Hospital and Nursing Center facility employees. I strongly recommend Shoes For Crews as the premier source of quality slip resistant footwear."
Greg Laird, CFE, CPP Director, Loss Prevention
Kindred Healthcare, Inc.

"We are happy to report that our slip and fall experience decreased by 45% in thanks to over 60% employee participation."
Mike Jank, VP of Risk Management,
Denny's, Inc.

"Your shoes are a great value for the price! They look great, feel comfortable, and I never have to fill out slip and fall accident reports!"
Beth McCuiston, Payroll Benefits Specialist
Whole Foods Market

"We've had a 50% decline in slip and fall accident claims."
Kathy McGowan , Risk Manager
Johnny Rockets

"The company has recorded a 50% drop in slip and fall injuries."
Mike Simmons, Director of Risk Management ,
El Pollo Loco

"We have significantly increased our participation in the Shoes For Crews program and currently have 90% of our staff wearing Shoes For Crews footwear. Since the inception of the program, our slip/fall related claims frequency has been reduced by 72% and associated expenses have been reduced by 81%.
"We have tested many other brands but have not found the slip-resistance or durability that we have found in Shoes For Crews. This is one of the few safety programs available that continues to deliver significant measurable results while also being fully funded and appreciated by our staff.
"There is no other program available that can deliver the measurable reduction in claims as the Shoes For Crews program. With the workers' compensation market hard, this is the single most effective program to reduce the total cost of workers' compensation. The Slip & Fall Warranty is fair and the claims are paid within two weeks from the time we send you the documentation on the closing costs of the claim."
Kurt Leisure, VP of Risk Services,
The Cheesecake Factory

"I believe that SHOES FOR CREWS® are absolutely the best slip-resistant shoes ever. I wear them every day in a very wet and slippery environment. You have totally convinced me. The program in the plant has been such a success."
Tim Sullivan
Anheuser Busch

"Stanley Steemer Carpet Cleaner San Diego is a service industry where crews are continually walking from damp carpet onto tile or hardwood floors all day long. The slip & fall hazard is always a possibility so we decided our crews needed shoes that "grip". We also wanted our crews to have shoes that were completely white on the top and soles and we found a style that met all of our needs at Shoes for Crews. We are all about presenting a clean and neat appearance with an emphasis on safety and your product has filled that need for us! We like the shoes so much we order 50-100 pairs at a time and make them available for our crews. The price is right, the color is right, the safety value is right! Thank you Shoes for Crews!"
Marcia Gwin
Stanley Steemer

"It has been a pleasure working with Shoe For Crews at our facility. Since joining your team in making safety the 1st priority, I have received great responses from our employees.
I was concerned prior to setting up due to previous vendors falling through the cracks. Since joining SFC, it has been a welcoming experience. I love working with the online ordering system, as this allows me to order in an instant, payroll deduct in house, and BPO release it within receipt of the order placed.
I was nervous at first because it seemed too simple and easy (as in life nothing is that simple.) But, thanks to your guidance and set up you have made my job so much easier."
Marie Rupert, Wardrobe Manager
Seneca Allegany Casino & Hotel

"We've offered Shoes for Crews to our employees for almost 10 years. Each year we have a sale and many employees tell us how comfortable and economical the shoes are. Many of our staff members are repeat customers - they say that the shoes they bought last year are still in great shape and they want to buy an extra pair. The payroll deduction plan has worked very well for us ' employees really appreciate not having any out-of-pocket expenses."
Jim Hoffman, Director of Human Resources
Lakeland Services, Inc.

"We started recommending Shoes for Crews to our employees and made wearing non-slip shoes mandatory. At the same time, we set up a corporate program that included payroll deduction and $5 paid by our company towards each Shoes for Crews purchase."
"Our slip and fall accidents have declined a total of 75% in the two years since we implemented this program! My thanks to each of you for your part in making this possible!"
Steve Hade, Chief Administrative Officer
Cattlemens, Inc.

"BI-LO has reduced workers' comp claims related to slip and fall accidents by 47% in the first 6 months of their footwear program with Shoes For Crews."
Warren Wilhoit, Risk Manager
BI-LO, LLC

"The Larry H. Miller Megaplex Theatres and Mayan Adventure Restaurant are among the heaviest attended restaurant and theatres in North America. We often serve tens of thousands of guests per day and that means a lot of food, grease, popcorn and butter. We strive to keep our team members safe. Plus, our cooks, servers and theatre employees prefer Shoes For Crews over any other brand.

Prior to using Shoes For Crews, our average slip and fall accidents cost us thousands per year. 'Now with Shoes For Crews we have't had a single slip and fall incident for over 5 years. Shoes For Crews are affordable and durable; they have excellent customer service and are the best brand of slip-resistant shoes."
Dave Joos, Custodial Manager
Megaplex Theatres

"Shoes for Crews has helped reduce our slips & falls by 50% in the first year, 60% in the second year, and 80% within the last two years which helped us go from an ex-mod of 163 to a 93."
Victor Santillan, VP Human Resources
Fatburger Corporation
"SHOES FOR CREWS®, a supplier of slip-resistant footwear for the restaurant industry, has produced attractive, economical shoes with the highest slip resistant soles we tested to date."
"In our industry, slips and falls are our number one priority. Slip-resistant shoes, specifically SHOES FOR CREWS®, have done a tremendous job keeping our accidents and costs under control. For the Slip & Fall Warranty, there is a quick response time for subrogation and also a fast turnaround for payment."
James M. Marshall, Staff Director, Insurance & Safety Dept.,
McDonald's Corp.

"VICORP Restaurants, Inc. continues to offer Shoes For Crews to all of its employees through a payroll deduction program. The results of this program are that many Village Inn and Bakers Square restaurants have 100% participation of employees wearing Shoes For Crews with virtually zero slip and fall incidents. Everyone from top management down is extremely pleased with the Shoes For Crews program and its impact on reducing costly claims."
Don Hartman, Loss Prevention Manager
VICORP Restaurants, Inc.

"Every December we spend a lot of time reviewing our previous season Risk Management & Safety programs. For the past several years the most significant loss factor in our Company Workers' Compensation history has been "slip & fall" incidents. Due to the nature of our business we are unable to completely separate employees from wet and slippery surfaces. However our losses were becoming unacceptable. In the review of our 2002 season we found we had spent more than $330,000 on slip & fall accidents. Since Reddy Ice is self-insured these dollars come directly from our bottom line."
Lee Hatch, Corporate HR & Risk Manager,
Reddy Ice Corporation