SFC Sole Grid Cleaner (pack of 20)
is rated out of
5
by
13
.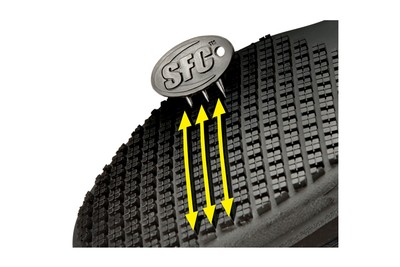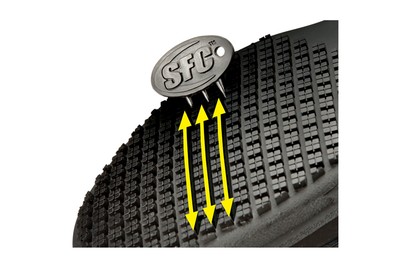 Limpiador de Suela SFC (paquete de 20)
Negro, Estilo# 1118
Descripción y características:
A MUST to keep the grids of your SFC outsoles clean and in superior gripping condition. 20 pack
Rated 4 out of 5
by
Lisa S.
from
I work in a deli, so a lot of meat and cheese gets stuck in the treads and it's really gross. This takes all the gunk out. It would be better with a long handle, though.
Date published: 2016-06-09
Rated 3 out of 5
by
Cristian A.
from
This product is okay. It's sturdy and gets the job done, but by the end of the night my shoes are a mess. I just wish they were a little bit longer and had more teeth so that I can finish the job faster without getting as much gunk on my hands. If Shoes for Crews would provide that alternative I would gladly order a few! *WINK, WINK*
Date published: 2015-06-13
Rated 4 out of 5
by
Sally V.
from
This is the best tool to clean your shoes, you can wear a glove to keep your hands clean.
Date published: 2016-01-21
Rated 4 out of 5
by
Jared H.
from
I like that SFC has these. You get one when you buy a pair of shoes. Good to clean small area. If you have a big area to clean spraying them off with a water hose works great(or you can act like a kid and jump in a mud puddle).
Date published: 2012-01-23
Rated 5 out of 5
by
Kim C.
from
I have given these out to my employees and no longer have to watch them dig out stuff with a knife or beat their shoes against the side of the building!
Date published: 2012-02-02
Rated 5 out of 5
by
Andrew M.
from
Since I work indoors, the only things that get stuck to the tread of my shoes are mud (sometimes) and small bits of gravel (practically every day). These work perfectly for removing both, although I'm sure that, given enough mud, no one would have the patience to scrape off the entire shoe with one of these little things. For small things stuck in the tread, though, these are perfect.
Date published: 2015-10-08
Rated 3 out of 5
by
Kelly J.
from
These are great for cleaning out the treads in your shoes, but I rarely use them since they are so small my hands get covered in gunk. It would be nice to have a better handle.
Date published: 2012-01-20
Rated 4 out of 5
by
Vicki
from
Effective!
This shoe cleaner is very effective. Only wish that the part that you hold in your hand were longer, like the grid cleaners that come individually when you buy their shoes. Those are easier to hold onto as you brush the soles, making it so you don't lose your grip.
Date published: 2019-12-29