Statesman
is rated out of
5
by
121
.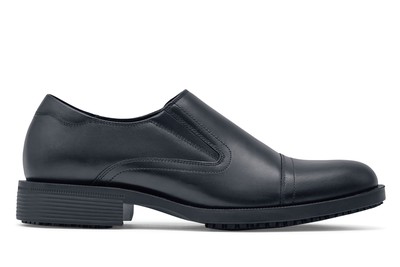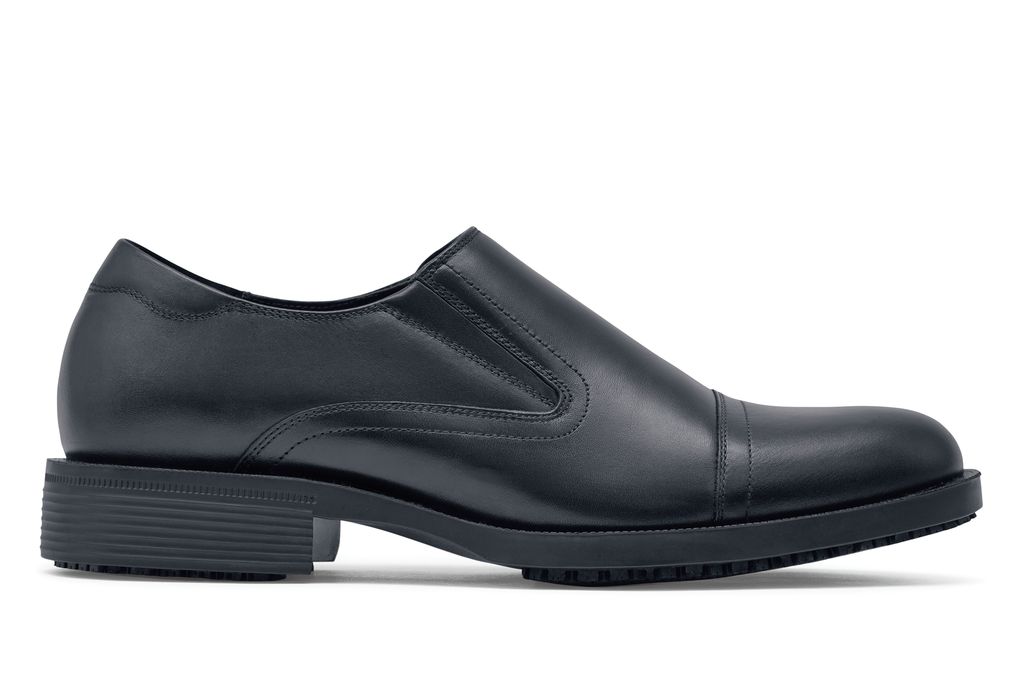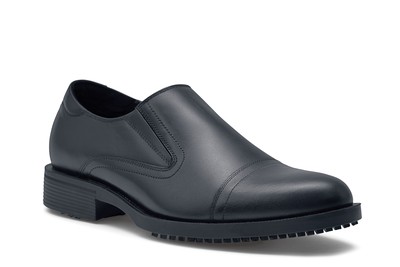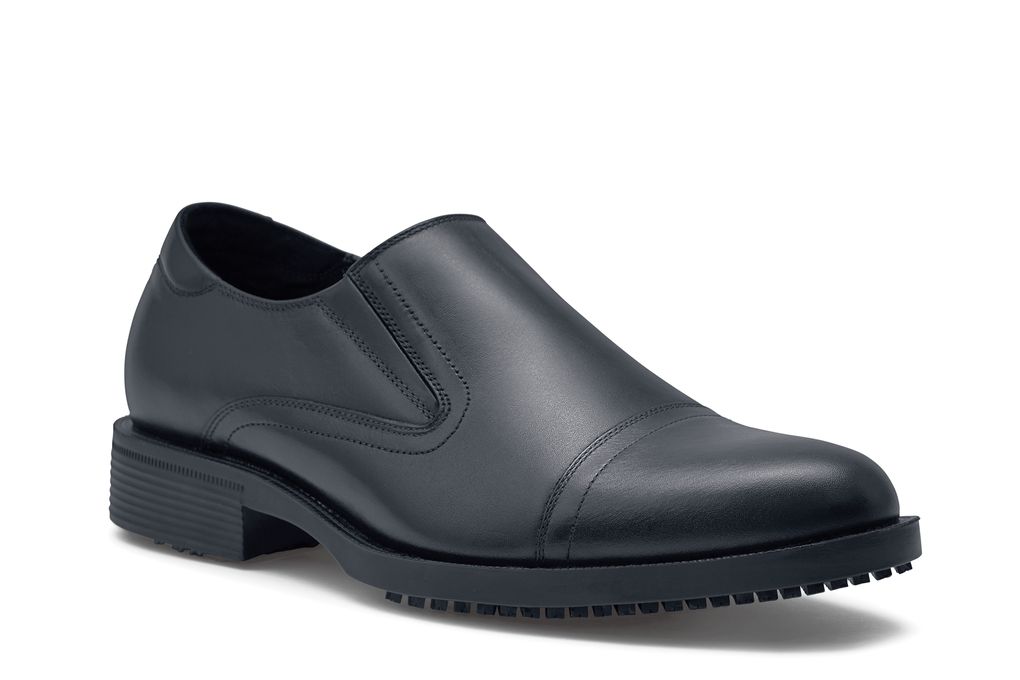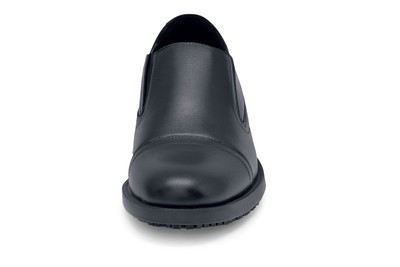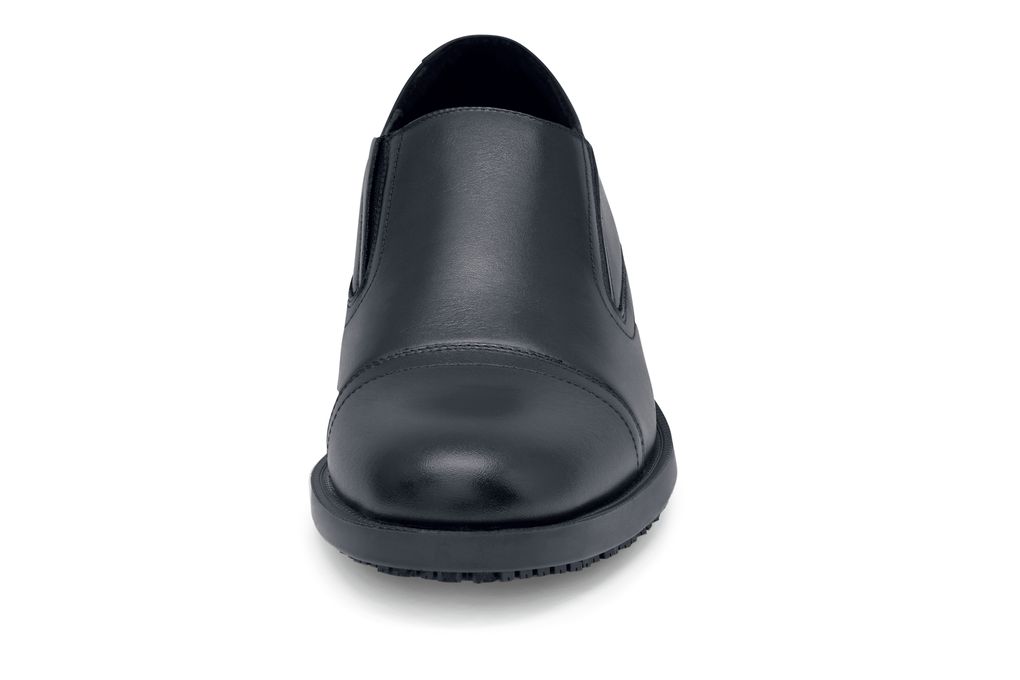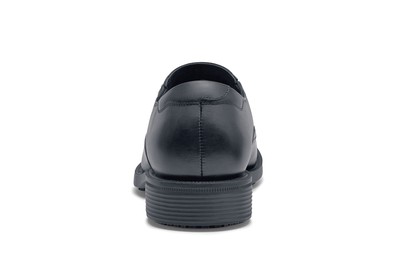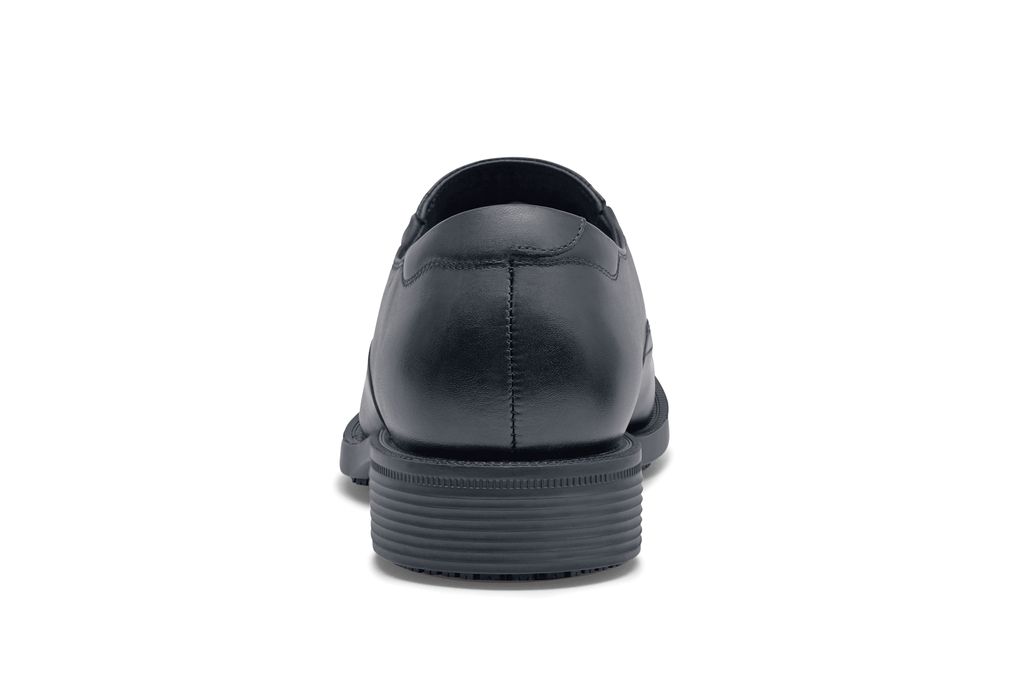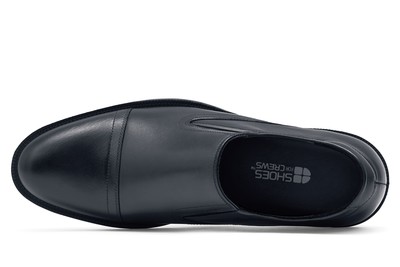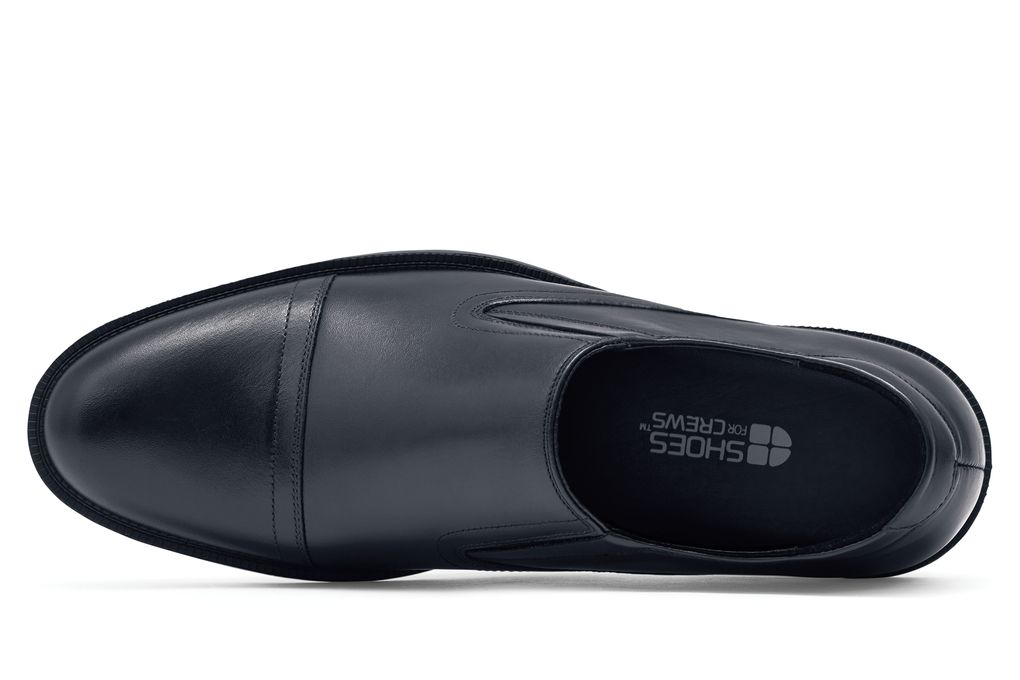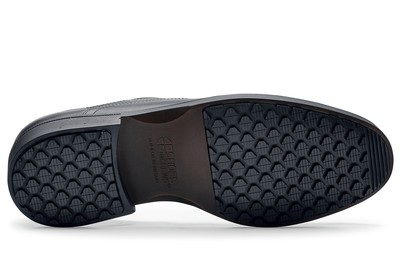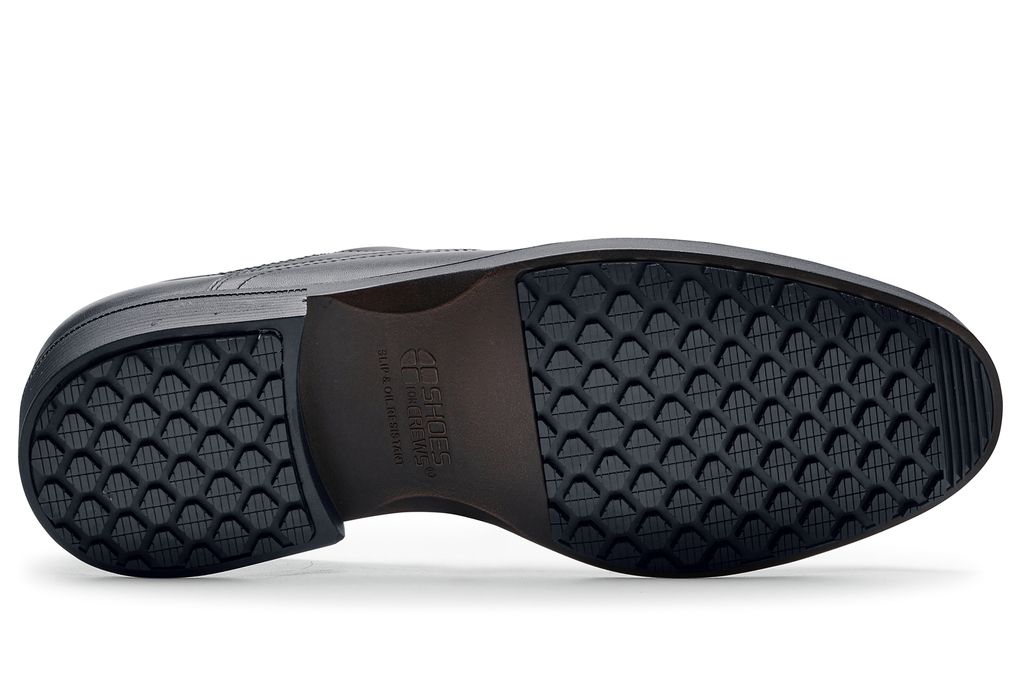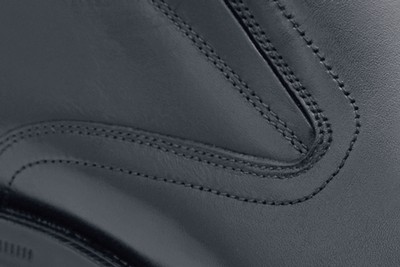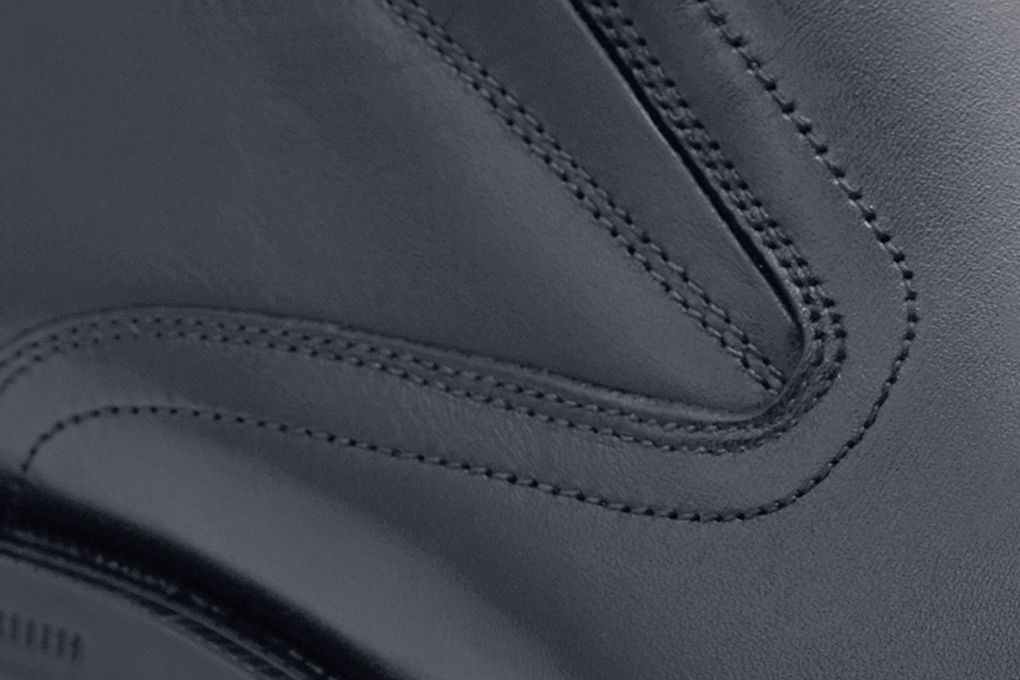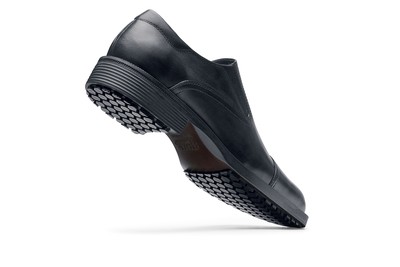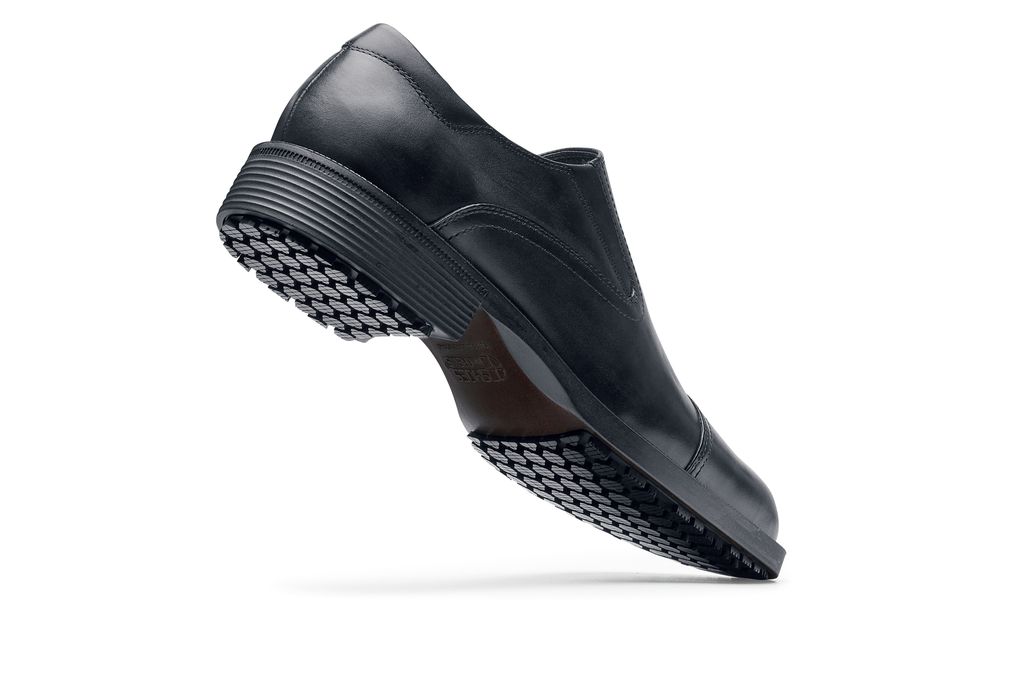 Statesman
Hombres Negro, Estilo# 1202
Descripción y características:
Este elegante calzado de piel sin agujetas puede ir de la sala de juntas a la bodega, manteniéndolo seguro y cómodo independientemente de lo que tenga que hacer.
Antideslizante: Suela resistente a resbalones SFC superior.
Easy Clean: Superior SFC slip-resistant outsole with our patented clog resistance built in.
Resistente al agua: Tratado para repeler líquidos de la superficie.
Rated 2 out of 5
by
FormerSFC
from
Not as they were :(
Not the same shoe as before! I have worn these shoes for many years. They used to be a Black Label shoe of high quality and comfort. I have always ordered 2 pair and alternate shoes so they last longer. This time the comfort is far less than before. The insole is flat and unsupportive. As a restaurant manager, on my feet for 10-13 hours a day, this is super-important! The quality of the material has been downgraded. They have not lasted as long as previous shoes of the same name. Of course, slip-resistance is still superior to any other brand. I just with the quality of the shoe did not decline. I will be trying something else, not sure if it will be SFC, losing trust in craftmanship.
Date published: 2020-01-19
Rated 2 out of 5
by
Whoistomiam
from
Cheap and it shows
The shoes did not fit. And the quality of the products I ordered is awful. The bottom of the shoe looks like they just took their signature non slip sole and hand cut it to fit into place. There is bulging excess dried glue around the seams and wide gaps where the fitment of the nonslip piece of the sole should and could have been better formed to fill its space. This looks like an early primary school chikdrens project. The seams for the leather look butchers like it was cut with a dull knife. I'm really sad this is how it's turned out. I would suggest that this shoe is not appropriate for a business or luxury minded setting. They are an embarrassment. If I could upload photos, I would.
Date published: 2019-11-21
Rated 5 out of 5
by
Jason C.
from
I'm a big boy, so shoes generally don't last me very long. No joke, normally within three months it's time to order more shoes. I have had multiply pairs of these and the Senator (dependent if I wanted to tie my shoes that day,,,lol), and these are by far the best shoes I've ever worn in a restaurant/hospitality setting! Not only do they fit, feel great being on my feet for 10-14 hours a day, bit they look amazing for a FOH setting as well. I LOVE THESE SHOES!! I switched jobs a couple of years ago (to teach Culinary Arts and Hospitality at a college level) and took a big pay cut in doing so, which meant I needed to find an alternative to these shoes. HUGE MISTAKE, back to every three month purchases again. Won't make that mistake again.
Date published: 2017-05-21
Rated 5 out of 5
by
Keith K.
from
In March 2014 it was raining in San Antonio and I slipped and fell forward on the sidewalk, ruining a good $190 slacks by ripping a hole in the knee area. Most, if not all dress shoes are smooth and have little or no traction. Then I remembered my former employer encouraged us to get work shoes from Shoes for Crews. That pair was great but not dressy enough for a business suit so I bought the black Stateman's shoes for my $600 suit so now I can walk confident and don't have to fear of falling down again and ruining another pair of slacks. Best pair of shoes I bought so far. Highly recommended if you don't want to fall and hurt yourself and bruise your ego.
Date published: 2014-05-08
Rated 1 out of 5
by
John3525
from
Shoes are not bad, manufacturing defect
Nice shoe overall but after just 7 months, 2 identical size tears on both of the shoes appeared, I only noticed this when it rained and some water got in my socks, this is clearly a manufacturing defect since the tears were identical in size, shape, and Location, only used it for work which has flat tiles/wooden floors. I contacted customer support and they said they only exchange before the 6 months warranty expires, This is a terrible way to spend $70, you have lost a customer and referrals for failing to acknowledge this shoes for crews.
Date published: 2019-03-28
Rated 5 out of 5
by
Tim V.
from
I am finally breaking down and buying another pair of shoes for work after wearing these 50+ hours a week since February 2011! These shoes have been the best money on shoes ever spent! I'm on my feet hours upon end every day and my feet have never hurt at the end of the day. They look good and polish very easily. To get a better shine, just hit them a little more with polish and water a few times. They won't be military shine, but they look great for what I need. I'd love to see a wing tip in this style in my size. Great job SFC!
Date published: 2014-03-12
Rated 5 out of 5
by
Anonymous
from
I have bought many pairs of shoes from Shoes For Crews. I have bought four pairs of the statesman in brown and black. the shoe looks better than many more expensive dress shoes. More comfortable than more expensive dress shoes. I have never slipped in the kitchen wearing these shoes.Your shoes even perform well on icy and snowy conditions. The shoes always have a good leather smell inside even after months of wear. The shoe polishes up real well also. My only complaint is that I always miss the deals for buying the shoes. I seem to always buy a week before special offers. This is probably because I buy the shoe when I need them, and don't wait on the offers. Maybe a buyers club points program would be good.
Date published: 2014-02-24
Rated 5 out of 5
by
Matt G.
from
I have ordered from Shoes for Crews for a long time now. And this without a doubt is my favorite pair. How much so? I purchased a second pair to wear in day to day life. The styling is wonderful with Chef Pants or Jeans. I get stopped almost everytime I wear them out in public and asked where I got them from. If you keep them polished they shine like gems. From the second you take the plastic shipping wrapper off of the box you can smell the leather. Great product. I highly recommend.
Date published: 2011-06-23